Delicious Browned Butter Pumpkin Cheesecake, made in the slow cooker! I'd say it doesn't get much better than that for a pumpkin dessert that doesn't take a lot of work.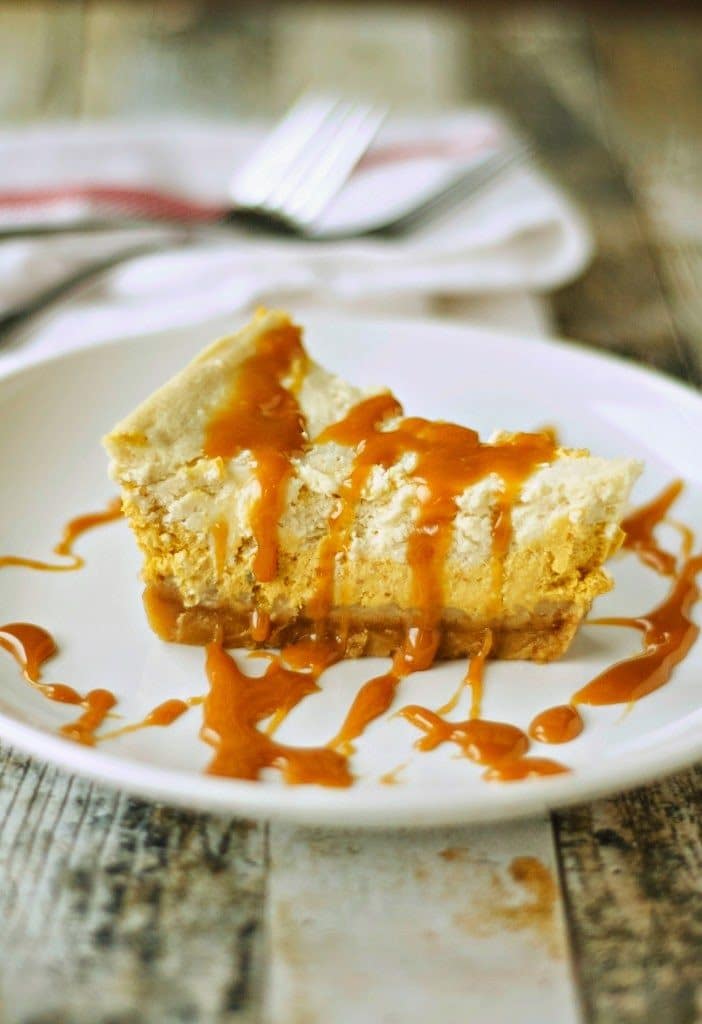 (Photos from Slow Cooker Gourmet.)
I promised a few more
slow cooker pumpkin recipes
, and I hope this dreamy-sounding
Crockpot Browned Butter Pumpkin Cheesecake
from Slow Cooker Gourmet can help make up for my lack of pumpkin recipes earlier this month. This recipe looked so amazing to me that I decided to feature it even though the cheesecake crust uses purchased Golden Oreo cookies. Yes, I realize that's not a from-scratch ingredient, and you can certainly make a from-scratch crust if you prefer.
Jen says the melted caramel is optional, but I can't imagine you'd want to skip it. This could be a great optional for either Halloween or Thanksgiving; hope you enjoy!
Ingredients for this CrockPot Recipe:
Golden Oreo Cookies
butter, cream cheese
sugar, sour cream
egg
pumpkin
nutmeg and cinnamon (or pumpkin pie spice)
butter
Optional topping: melted caramel.
More Slow Cooker Recipes from Slow Cooker Gourmet:
Honey Sriracha Chicken from Slow Cooker Gourmet
Mac and Cheese with Garlic Chicken from Slow Cooker Gourmet
More Ideas for Desserts in the CrockPot: