Crockpot Honey Sriracha Chicken Dip would be perfect for a holiday gathering or Superbowl party!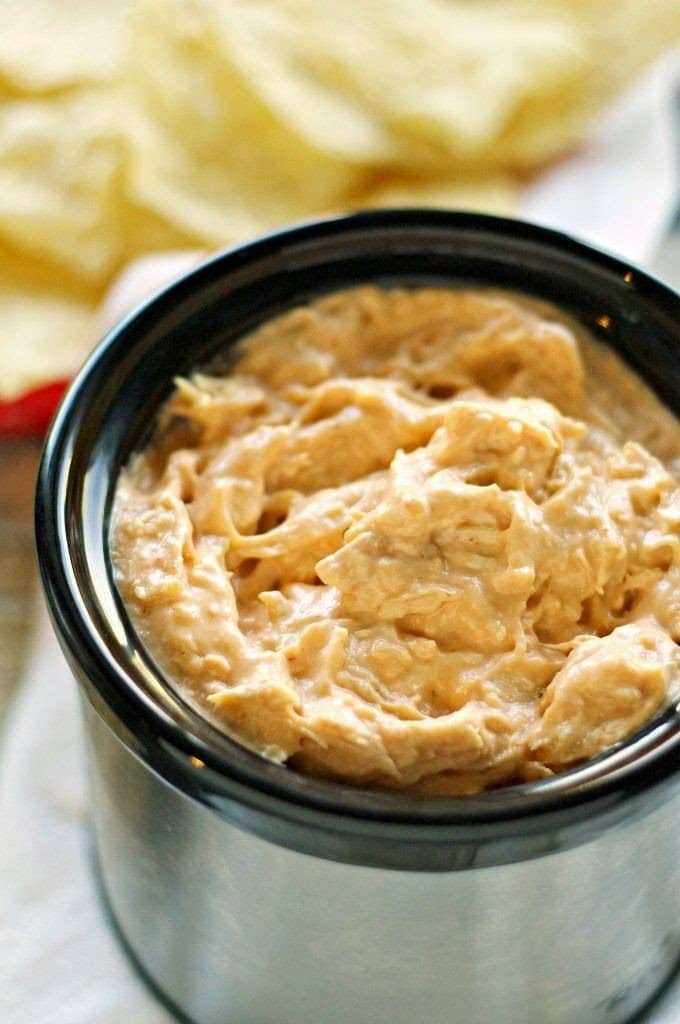 (Photos from Crockpot Gourmet.)
If you know me at all you can probably figure out it's the word
Sriracha
that caught my eye in this recipe for
Crockpot Honey Sriracha Chicken Dip
from Slow Cooker Gourmet. My love for that spicy rooster sauce is pretty well documented. Sriracha is not only spicy, but it's really flavorful, and I'm guessing this dip would disappear pretty quickly at a holiday gathering or superbowl party. Jennifer says you need a thick chip to stand up to this dip, but I'd love this scooped up with veggies like celery, sugar snap peas, or cucumber slices as well.
Ingredients for this CrockPot Recipe:
Chicken breasts
chicken broth
honey
hot sauce
cream cheese
shredded cheese
Recommended Slow Cooker Size:
Jennifer used a small
2 Quart Slow Cooker
for this recipe. If you're serving a large crowd you could double the recipe and use a larger size.
Get the complete recipe for Crockpot Honey Sriracha Chicken Dip at Slow Cooker Gourmet.
More Slow Cooker Recipes from Crockpot Gourmet:
Mac and Cheese with Garlic Chicken from Slow Cooker Gourmet
Bread Pudding with Salted Caramel Sauce from Slow Cooker Gourmet
More Ideas for Dips in the CrockPot:
Use the Recipe-by-Photo Index Page for Appetizers and Snack to see all the slow cooker dip recipes that have been featured on this site.