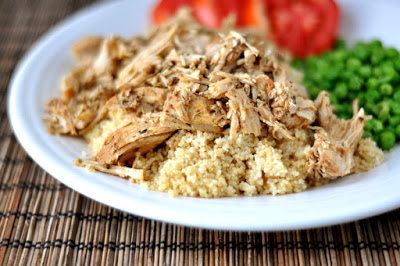 (Photos from Mel's Kitchen Cafe.)
And cooking the pork in the slow cooker will keep your kitchen cool. Hope you try this one for a summer meal from the slow cooker!
Ingredients for this CrockPot Recipe:
boneless pork loin
olive oil
chicken broth
paprika
garlic powder
dried sage
dried rosemary
dried marjoram
dried thyme
oregano
basil
couscous (for serving)
Recommended Slow Cooker Size:
Mel uses a 4 Quart Slow Cooker for this recipe.
More Slow Cooker Recipes from Mel's Kitchen Cafe:
Slow Cooker Shredded Mexican Beef Enchiladas from Mel's Kitchen Cafe
Slow Cooker Kansas City Sue's Chicken from Mel's Kitchen Cafe