Butternut Cauliflower Soup simple to assemble and with the Instant Pot it can be on the table in record time, or make it in the slow cooker if you prefer. Either way you make it, this sounds delicious for a creamy but healthy soup!
Click Here to see The BEST Instant Pot Soup Recipes
Click to see 50 Amazing Low-Carb Instant Pot Soup Recipes!
I love soup with lots of vegetables and this Butternut Cauliflower Soup from Peas and Crayons contains two of my favorites for a creamy soup. Jenn used frozen butternut squash and cauliflower so there was no peeling or chopping involved. Just toss the vegetables, a few spices, and savory vegetable broth into the Instant Pot or Slow Cooker and most of the work for dinner is done.
Just before serving, add the half and half and blend together with an immersion blender. You can add toppings like bacon, cheese, sour cream, green onions, hot sauce, or anything else your family might like. I think this Butternut Cauliflower Soup sounds like it could become a family favorite!
Ingredients for Butternut Cauliflower Soup:
onion
oil for sauteing
clove garlic
cauliflower
butternut squash
vegetable broth
paprika
thyme
red pepper flakes
sea salt
half and half, milk, or cream
toppings as desired like cheese, bacon, green onions, sour cream, etc.
Get the complete recipe for Butternut Cauliflower Soup (Instant Pot or Slow Cooker) from Peas and Crayons
Still Hungry?
Check out the Soup or Stew Recipes!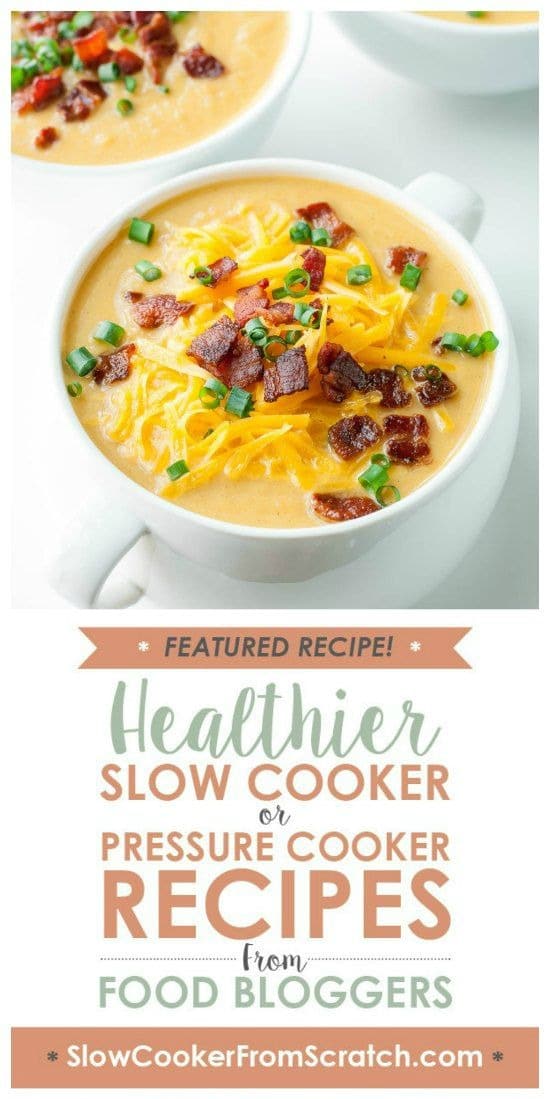 (Visited 1,109 times, 1 visits today)