Low-Carb Egg Burritos for a Crowd are amazingly easy, delicious, and popular with both kids and adults. These burritos are low-carb and low-glycemic and can work for the slow cooker or in the oven so everyone can choose the method they prefer!
Click here to see The BEST Instant Pot Breakfast Recipes!
Click here to see The Top 20 Slow Cooker Breakfast Recipes!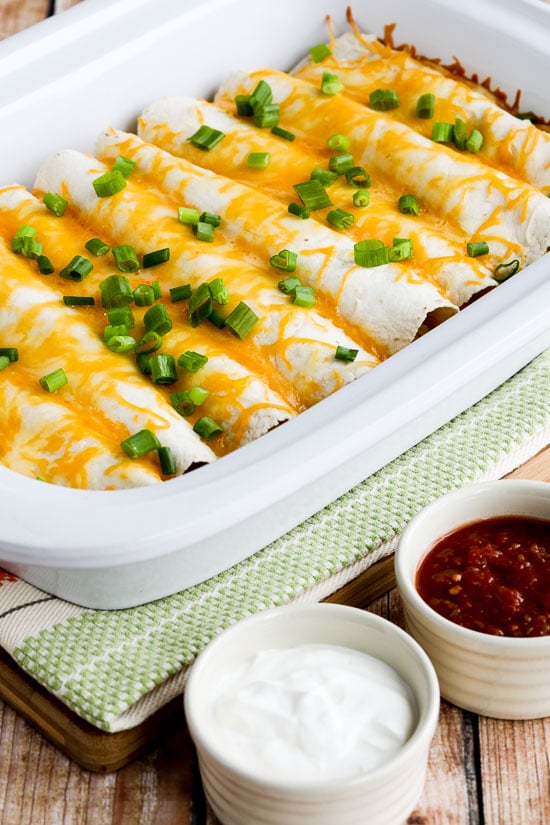 It's Thanksgiving week in the U.S. and some people are probably going to have people visiting for the holiday, right? These Low-Carb Egg Burritos for a Crowd from Kalyn's Kitchen sound like a great idea whenever you have houseguests. This recipe combines chopped red and green peppers, green chiles, scrambled eggs, cheese, and a few spices all wrapped up together in low-carb tortillas for a fabulous breakfast.  She uses the Crock-Pot Casserole Crock Slow Cooker but you can also make these burritos in a large oval slow cooker or in a casserole dish in the oven. Sounds delicious and such a great idea!
Ingredients for this CrockPot Instant Pot Recipe:
eggs
red bell pepper
green bell pepper
diced green chiles
olive oil
Spike seasoning
low-carb tortillas
grated cheese
sour cream, for serving
Salsa, for serving
hot sauce, for serving
Get the complete recipe for Low-Carb Egg Burritos for a Crowd from Kalyn's Kitchen
Still Hungry?
Check out all the Breakfast Recipes featured on this site.
Click Here for more Low-Carb Recipes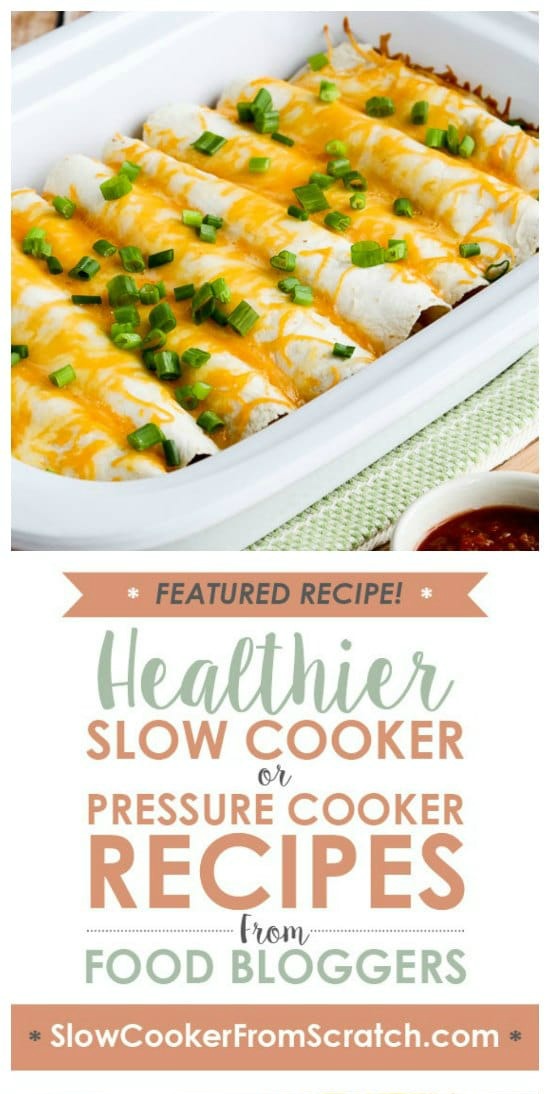 (Visited 601 times, 1 visits today)