This Slow Cooker Red Beans and Rice cooked in coconut milk for a taste of the islands, and this tasty rice-and-beans side dish is vegan and gluten-free!
Click here to see all the Beans and Legumes Recipes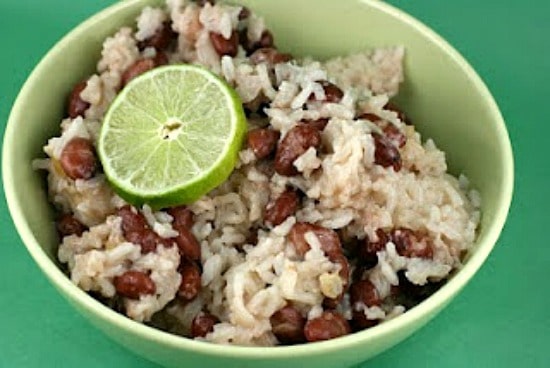 This island-style red beans and rice starts with soaked and parboiled red beans, rice, onion, garlic, red pepper, and coconut milk, and what you end up with is a tropical version of red beans and rice that sounds delicious. The recipe for Slow Cooker Coconut Red Beans and Rice from A Year of Slow Cooking will explain why dried red beans need to be par-boiled before they're cooked in a CrockPot if you don't know about that.