Thai-flavored Chicken Thighs, cooked in the slow cooker!
Click here to see all the Recipe with International Flavors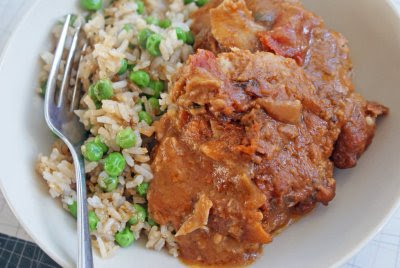 (Photo from Dinner with Julie.)
There's definitely a pun intended in the naming of these Chicken Thais from Dinner with Julie, and I think it's a charming name for a dish where chicken thighs are cooked in the CrockPot in a Thai-flavored sauce. This simple recipe only has six ingredients, and Julie says it was so good that her parents stopped by and almost devoured all the leftovers, even though they were cold!
You can see in the photo that Julie was serving this with rice, but if you wanted to serve this tasty chicken with cauliflower rice, it could even be a delicious low-carb meal!
Ingredients for this CrockPot Recipe:
Skinless chicken thighs
salsa
peanut butter
soy sauce
lime juice
grated ginger