Here are Four Fun Recipes for Chicken Tostadas; make the tasty chicken to go on the tostadas in the slow cooker or the Instant Pot.
PIN Four Fun Recipes for Chicken Tostadas to try some later!
Chicken Tostadas are a fun dinner idea any time you want to indulge your Mexican Food cravings, and today we're sharing Four Fun Recipes for Chicken Tostadas! Each one is just slightly different so you can pick the one that looks like a winner for your family.
You can make the spicy chicken in the slow cooker or the Instant Pot, whichever you prefer. And when it's time to eat, every family members can choose the toppings they'd like! Chicken Tostada Dinner, FTW!
All photos are copyrighted to the site that posted the recipe. Just click the recipe name under any photo to see the complete recipe on that site.
I'm drooling over these Chicken Tostadas from Taste and Tell! Boneless skinless chicken breasts cook in the Instant Pot or the slow cooker and then you assemble chicken tostadas with your choice of toppings.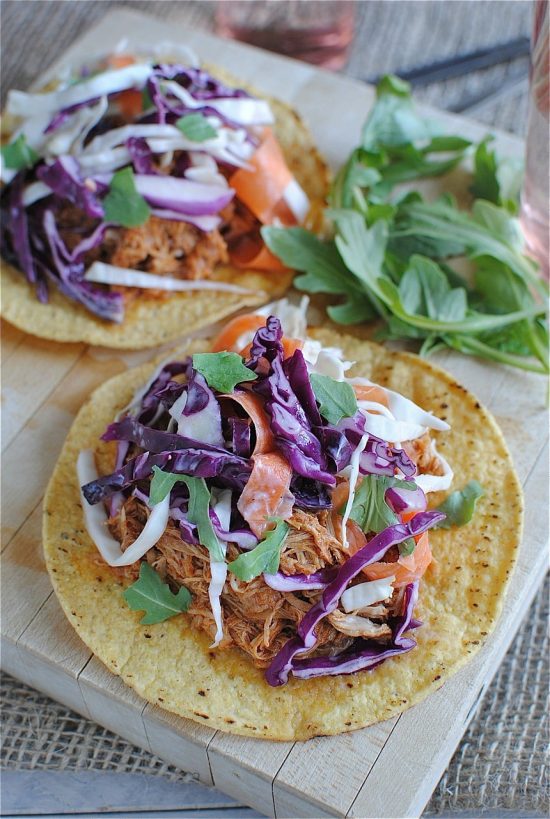 For a think-outside-the-box version of chicken tostadas, how about these Slow Cooker Barbecue Chicken Tostadas with Cole Slaw from Bev Cooks? I think that looks like an amazing dinner idea.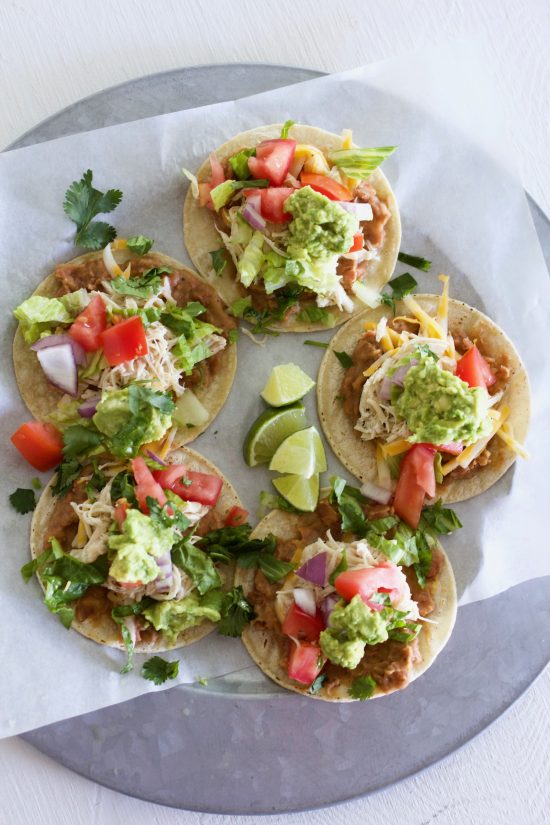 For Instant Pot fans, these Family Style Chicken Tostadas from a Bountiful Kitchen start with frozen chicken cooked in the Instant Pot. You add other toppings that you enjoy, and the recipe gives other cooking methods as well!
Slow Cooker Chicken and Bean Tostadas from Bev Cooks are another slow cooker chicken tostada idea that looks delicious! There's spicy chicken, pinto beans, and fresh pico de gallo on top, yes please!
More Mexican Food in the Slow Cooker or Instant Pot:
Instant Pot Mexican Food Recipes
Low-Carb Mexican Food Dinners to Make in the Instant Pot
Food Bloggers BEST Instant Pot Chicken Tacos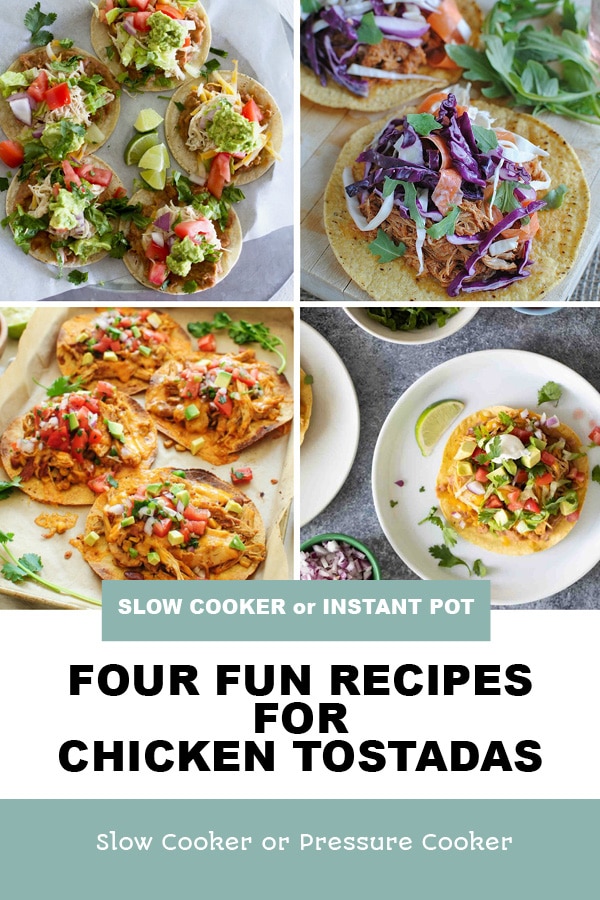 (Visited 3,035 times, 1 visits today)