Flavorful flank steak cooked in the slow cooker with tomatoes, onion, oregano, and cumin.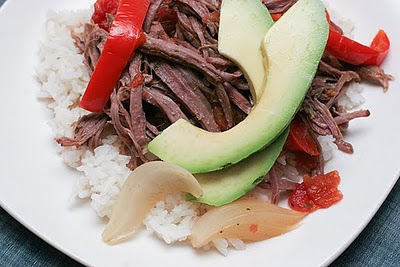 (Photo from Taste and Tell.)
(For
Friday Favorites
we spotlight past recipes that you may have missed, and I think this
Cuban Braised Beef and Peppers
from Taste and Tell sounds like a "must try!")
I love flank steak but haven't ever cooked it in a CrockPot, so this recipe for Cuban Braised Beef and Peppers from Taste and Tell really appeals to me. Deborah confessed that on the day she tried this recipe she had a serious craving for something else, and then when she ate this slow cooker meal she was so happy with how delicious it was! Next time she would add the peppers part way through the cooking time for a little more crispness, which I'm guessing would make this even better.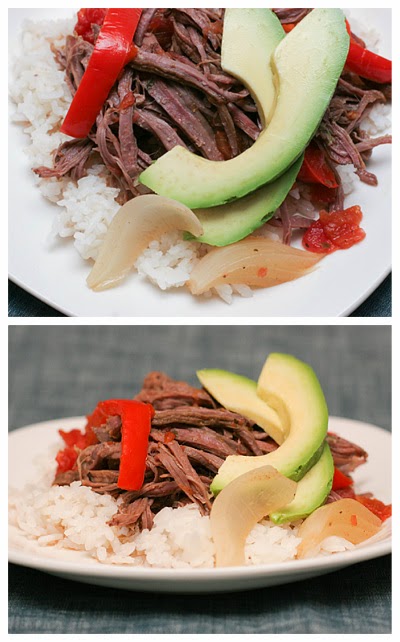 More Ideas with Beef in the CrockPot:
Use the Recipe-by-Photo Index Page for Beef to see all the slow cooker beef recipes that have been featured on this site.
(Visited 43 times, 1 visits today)