You'll love this easy Slow Cooker Chicken Mole with all the flavor and none of the fuss! 
Click here to see The BEST Slow Cooker Mexican Food Recipes!
Click here to see 20 Amazing Recipes for Slow Cooker or Instant Pot
Mexican Shredded Beef, Chicken, or Pork!
(For Friday Favorites we spotlight past recipes that you may have missed, and this Slow Cooker Easy Chicken Mole comes highly recommended.)
One of the famous dishes of Mexican cooking is the delicious mole sauces, often served over chicken or turkey and featuring a bit of chocolate to add complexity to the sauce.  Moles are often very complicated, but this Easy Slow Cooker Chicken Mole from Everyday Southwest can be in the CrockPot in 20 minutes.  After it cooks for 6 hours you need a few hours to finish the dish, but it mostly cooks unattended, and Donna says this mole is "shockingly" good.
Get the complete recipe for Easy Slow Cooker Chicken Mole from Everyday Southwest.
Still Hungry?
Use the Index Page for Chicken to see all the slow cooker and pressure cooker chicken recipes that have been featured on this site.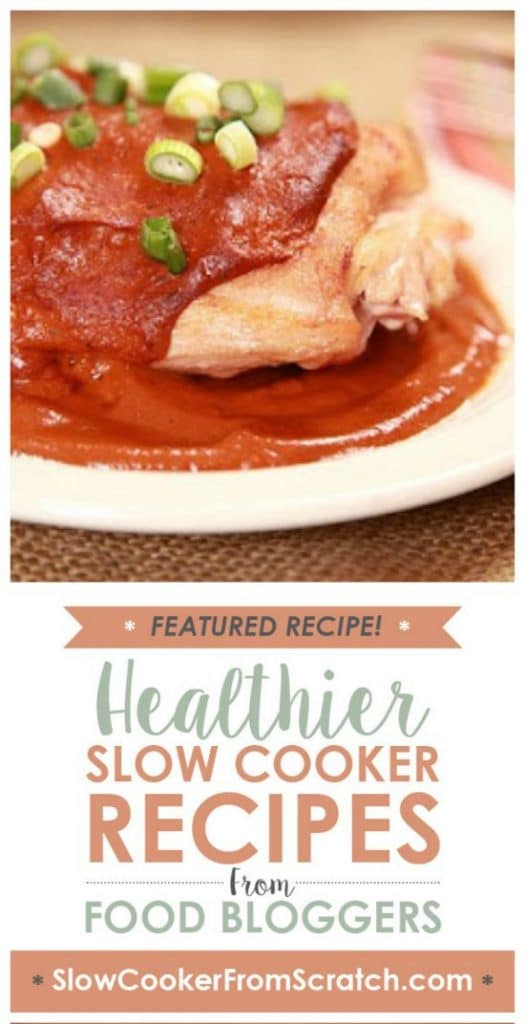 (Visited 99 times, 1 visits today)