Slow Cooker Mexican Pulled Pork Tacos form Emily Bites sound perfect for Cinco de Mayo or any time you need a delicious family dinner from the slow cooker! 
Click here to see The BEST Slow Cooker Mexican Food!
Click here to see 20 amazing Recipes for Slow Cooker or Instant Pot
Mexican Shredded Beef, Chicken, or Pork!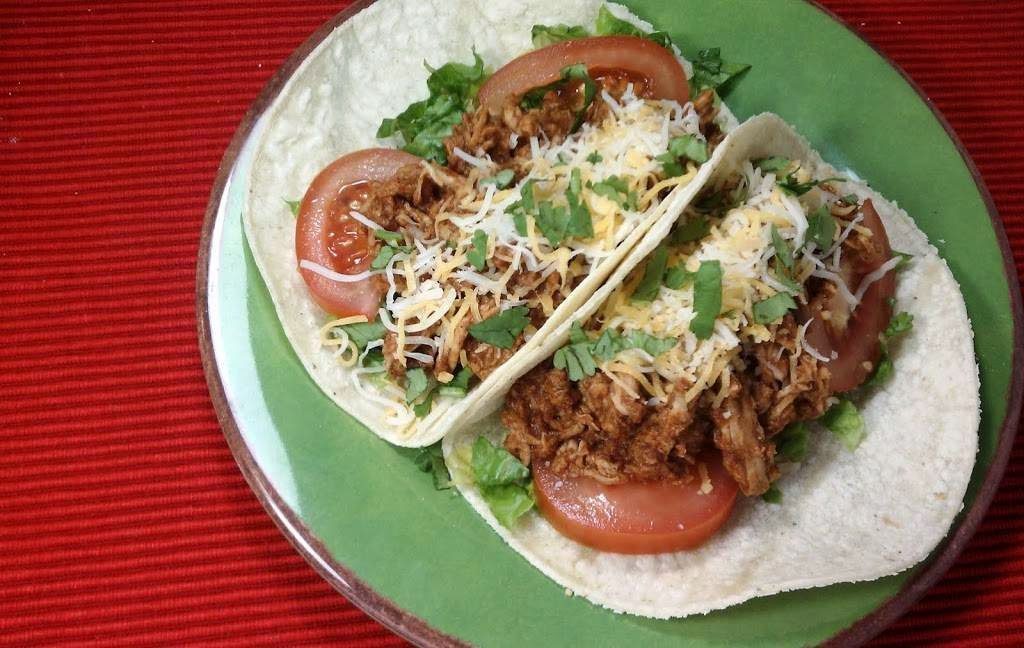 (For Friday Favorites we spotlight past recipes that you may have missed, and since Cinco de Mayo is less than a week away, it seems like tacos might be a good option for next week's menu. I think these pork tacos from Emily Bites sound delicious! If you want even more slow cooker taco options for tacos for Cinco de Mayo, check out Beef Tacos, Chicken Tacos, Pork Tacos, or 65+ Tacos Recipes.
Cinco de Mayo may not be a big food holiday the way some things are, but I still want to share a few ideas for Mexican food just for those who are celebrating it.  I love the sound of the seasonings for these Slow Cooker Mexican Pulled Pork Tacos from Emily Bites, and the meat can cook all day while you're at work and you can shred it apart and assemble the tacos for a quick dinner when you get home.  Emily says this recipe has almost no prep work, which makes it sound even better!
Ingredients for this recipe:
Pork tenderloin
tomato sauce
chili powder
ground cumin
brown sugar
cayenne pepper
salt
garlic cloves
small corn tortillas
reduced fat shredded Mexican cheese
sliced tomato
shredded romaine lettuce
chopped cilantro
Optional toppings:  Guacamole, sour cream, black olives.
Get the complete recipe for Slow Cooker Mexican Pulled Pork Tacos from Emily Bites
Want More Slow Cooker Recipes with Pork?
Use the Index Page for Pork to see all the slow cooker or pressure cooker pork recipes that have been featured on this site.
(Visited 730 times, 1 visits today)