Slow Cooker Red Beans and Rice Soup is a delicious way to greet the arrival of fall! Even if you're not happy about cold weather coming, this tasty soup will cheer you up!
Click to see The BEST Slow Cooker New Orleans Red Beans and Rice Recipes!
Click here to see The BEST Instant Pot or Pressure Cooker Baked Beans Recipes!
Ingredients for Slow Cooker Red Beans and Rice Soup:
Onion
olive oil
garlic
thyme
dried Oregan
Tony Chachere's Creole Seasoning (or another brand of your choice)
canned red beans
Amylu Chicken Andouille Sausage (or another sausage of your choice)
chicken stock
Green Tabasco Sauce
bay leaves
cooked white rice.
Get complete instructions for Slow Cooker Red Beans and Rice Soup from Kalyn's Kitchen.
Still Hungry?
Check out Beans and Legumes Recipes to see all the slow cooker or pressure cooker recipes using beans and legumes that have been featured on this site!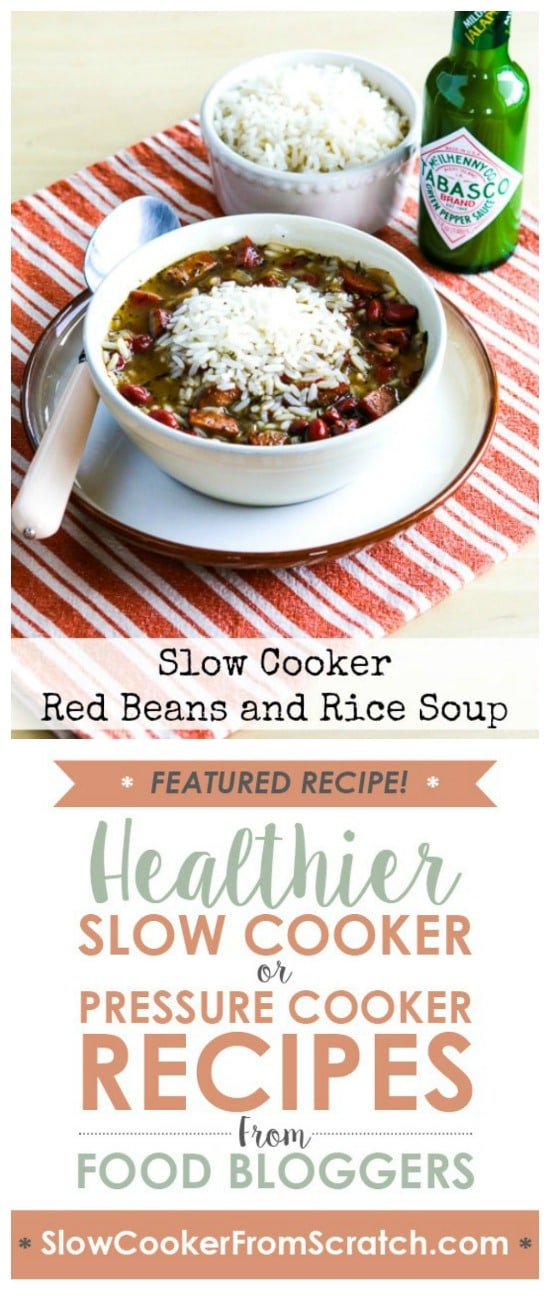 (Visited 754 times, 1 visits today)