Here are The Best Instant Pot Potato Recipes to give you plenty of options for holiday meals or just  for dinner tonight! Potatoes are so delicious and make a great side dish, and making potatoes in the Instant Pot is a great trick when you have too many things that need the stove. 
Click here to PIN The BEST Instant Pot Potato Recipes!
Click here for The Best Slow Cooker Recipes for Potatoes.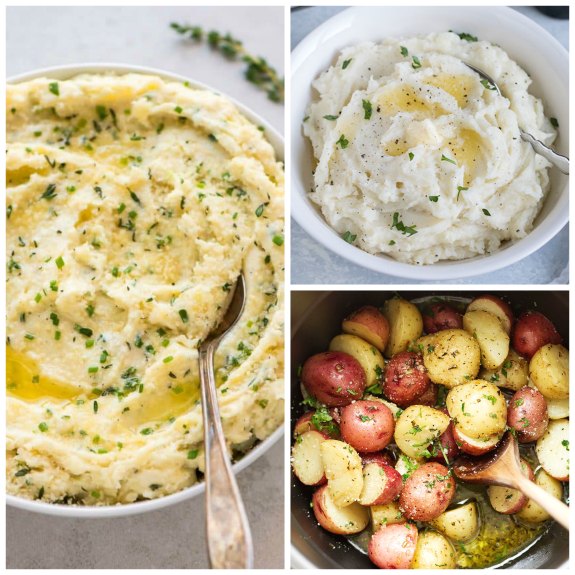 Thanksgiving is next week, and I know for a holiday meal like that, using the slow cooker or pressure cooker can be a great trick to free up space on the stove. We've got a useful post with 50+ Recipes for a Slow Cooker (or Instant Pot) Thanksgiving that gives you ideas all the Thanksgiving MUST-HAVE dishes like slow cooker or Instant Pot turkey breast, mashed potatoes, sweet potatoes, stuffing, and cranberry sauce, as well a few other Thanksgiving recipe suggestions.
But potatoes are such a perfect thing to cook in the Instant Pot, so our team worked hard to put together this collection of The BEST Instant Pot Potato Recipes so we could share it with you in time for Thanksgiving. There are some great mashed potato recipes here that would be perfect to serve with your turkey, but there are lots of other ideas for Instant Pot potatoes to serve any time of year. If your family loves potatoes for a side dish and you love the Instant Pot, you really need to PIN some of these recipes and give them a try!


As always, photos are copyrighted to the blog that posted the recipe. Just click the recipe title under any photo to see that complete recipe on the original blog. And we sincerely hope that some of our slow cooker or Instant Pot ideas for holiday foods might make your Thanksgiving dinner a bit less stressful this year! Check out all the ideas below for slow cooker or Instant Pot Thanksgiving recipes!
All the Thanksgiving Round-Ups:
50+ Recipes for a Slow Cooker or Instant Pot Thanksgiving
Top Ten Recipes for Slow Cooker Cranberry Sauce
Top Ten Recipes for Slow Cooker Mashed Potatoes
The BEST Instant Pot Recipes for Potatoes
Top Ten Recipes for Slow Cooker Sweet Potatoes
The BEST Instant Pot Sweet Potatoes Recipes
Top Ten Recipes for Slow Cooker Turkey Breast
Ten Terrific Recipes for Instant Pot Turkey Breast
Ten Amazing Slow Cooker or Instant Pot Stuffing Recipes
The BEST Instant Pot Party Dips
The BEST Sweet and Savory Instant Pot Pumpkin Recipes
The BEST Instant Pot or Pressure Cooker Cheesecake Recipes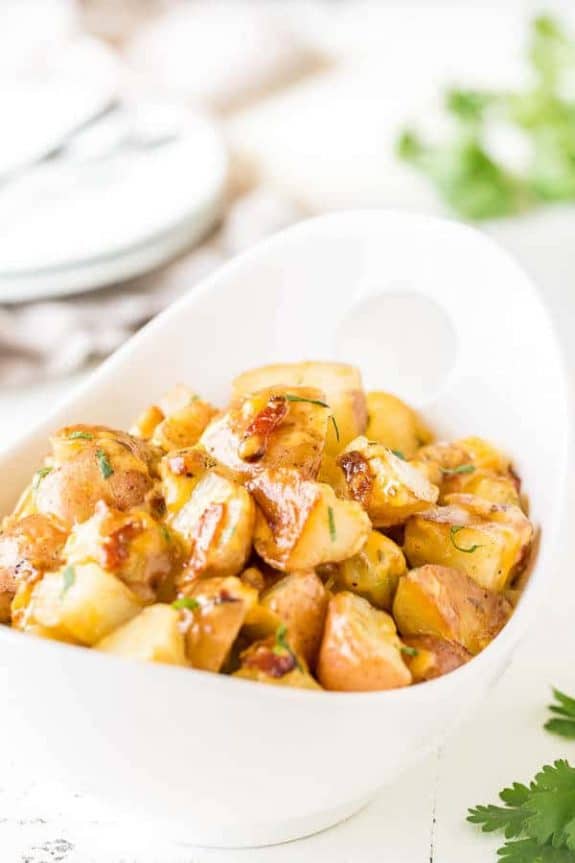 Bacon Ranch Potatoes in Pressure Cooker from Sweet and Savory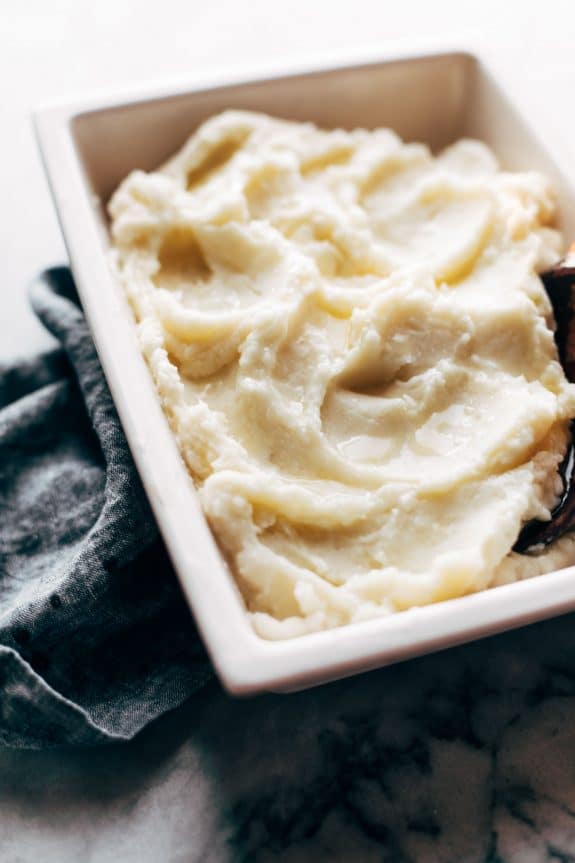 The Best Instant Pot Mashed Potatoes from Pinch of Yum
Instant Pot Red Skinned Mashed Potatoes from The Midnight Baker
Roast Potatoes from the Pressure Cooker from Hip Pressure Cooking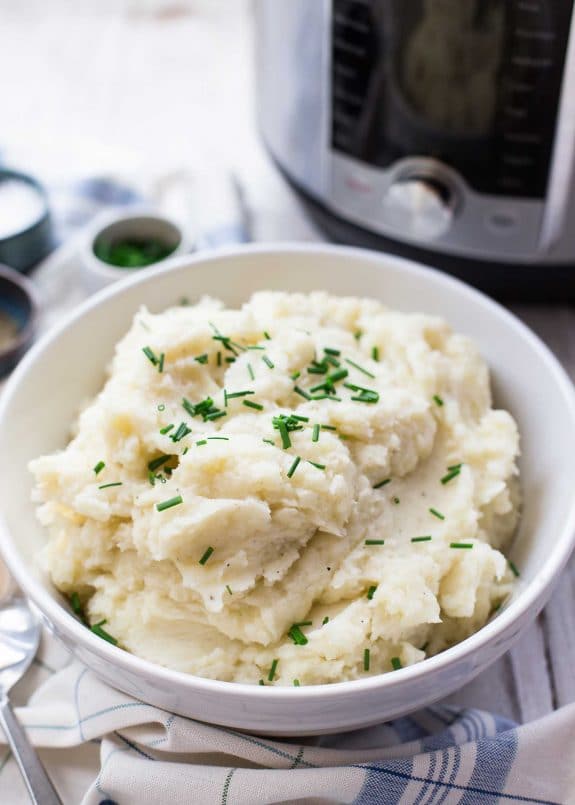 Pressure Cooker Garlic Mashed Potatoes from Simply Recipes
Instant Pot Twice Baked Potatoes Casserole Recipe from Eating on a Dime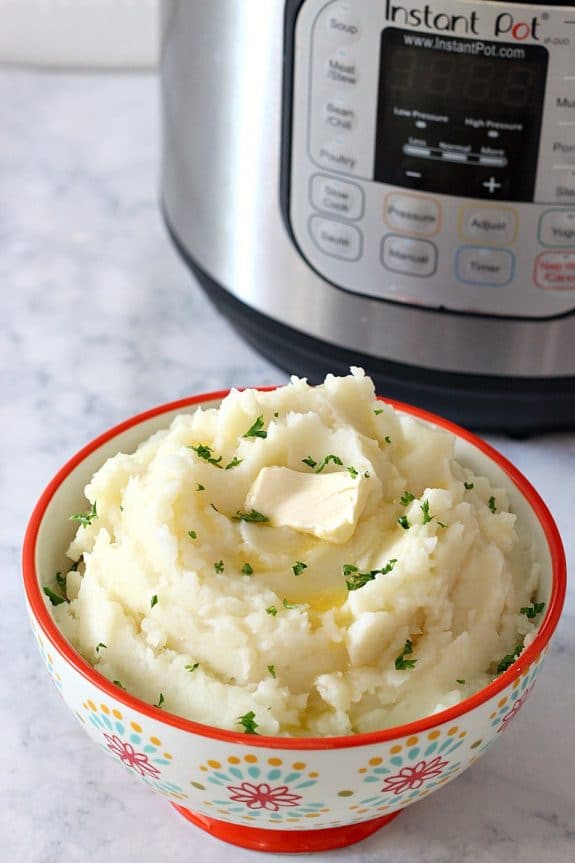 Instant Pot Mashed Potatoes Recipe from Crunchy Creamy Sweet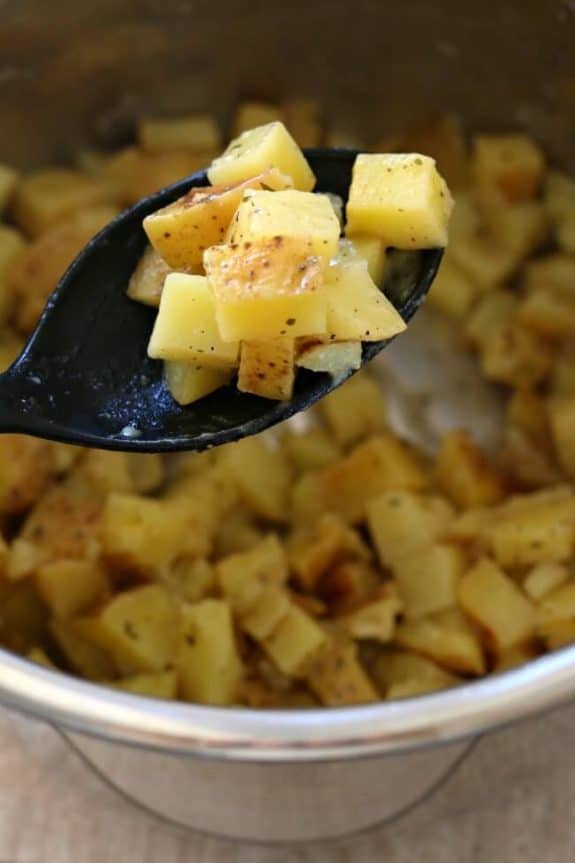 Instant Pot Ranch Potatoes from 365 Days of Slow Cooking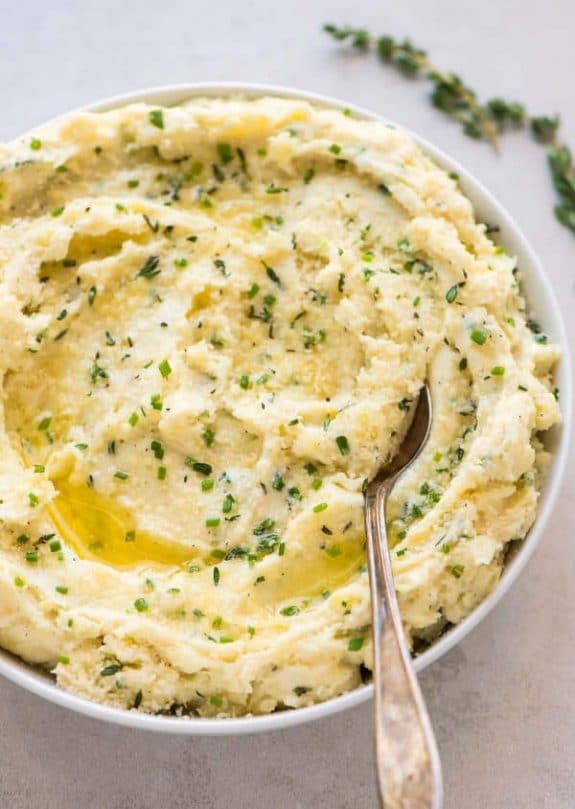 Instant Pot Mashed Potatoes from Well Plated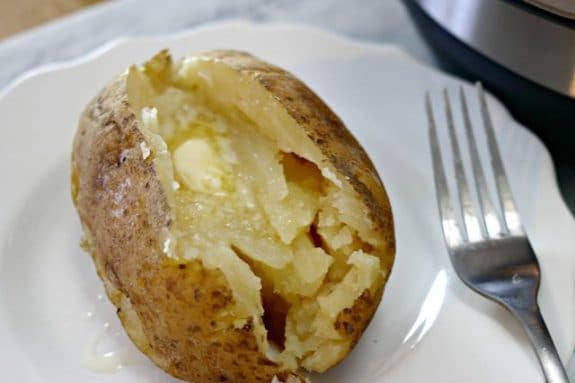 How to Cook Easy Instant Pot Baked Potatoes from Mom 4 Real
Pressure Cooker Cheesy Potatoes Au Gratin from Pressure Cooking Today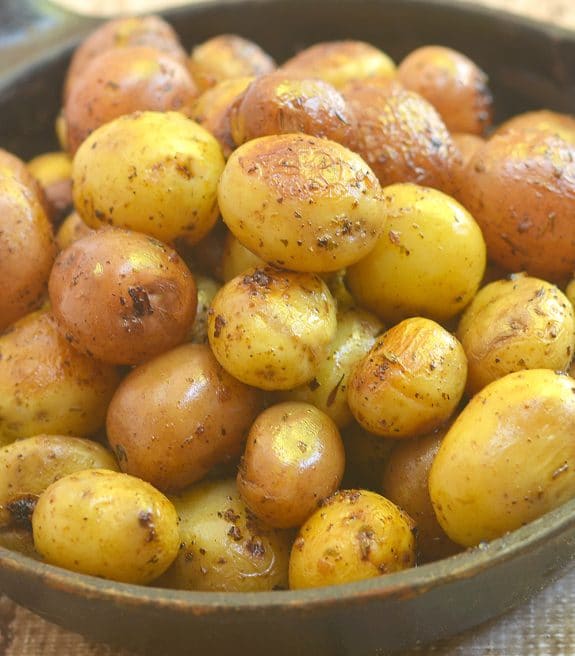 Instant Pot Herb Roasted Potatoes from Onion Rings and Things
Pressure Cooker Mashed Potatoes from Tidbits
Instant Pot Crispy Rosemary Roasted Potatoes from Nurture My Gut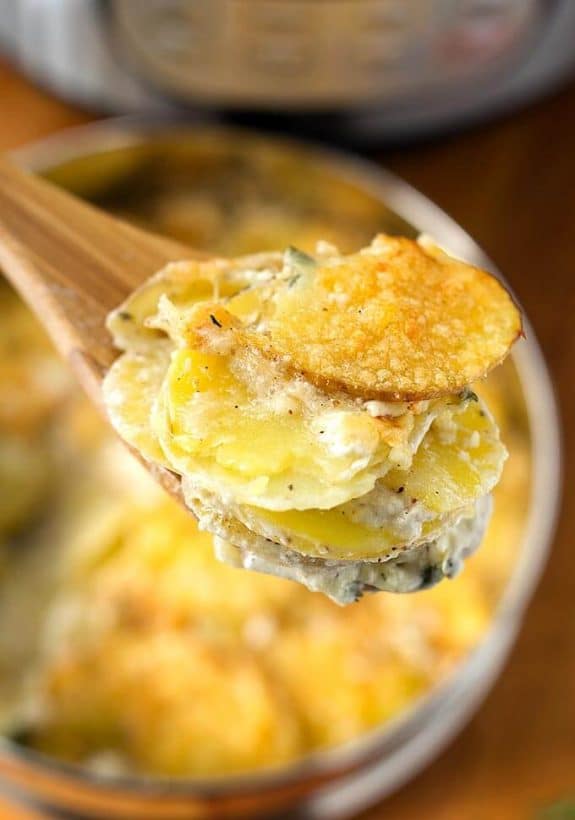 Instant Pot Cheesy Scalloped Potatoes from Simply Happy Foodie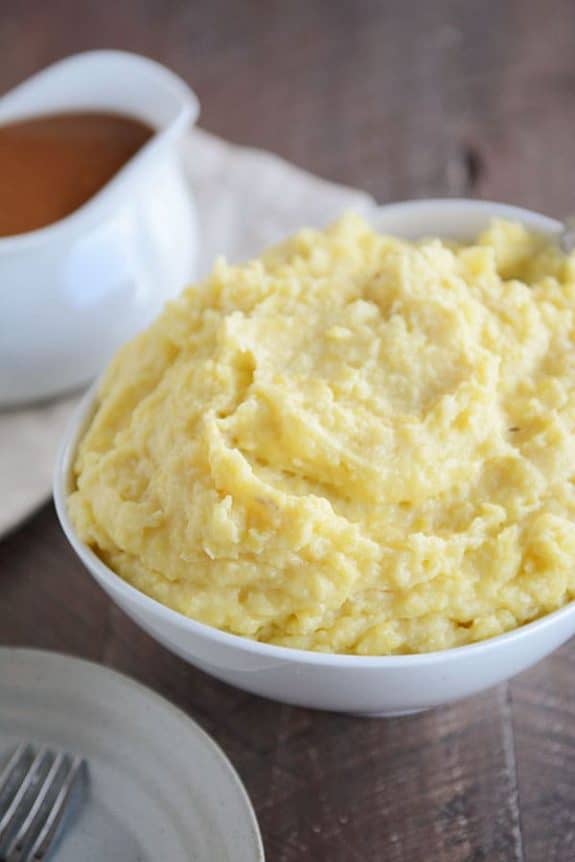 Amazing Instant Pot Mashed Potatoes from Mel's Kitchen Cafe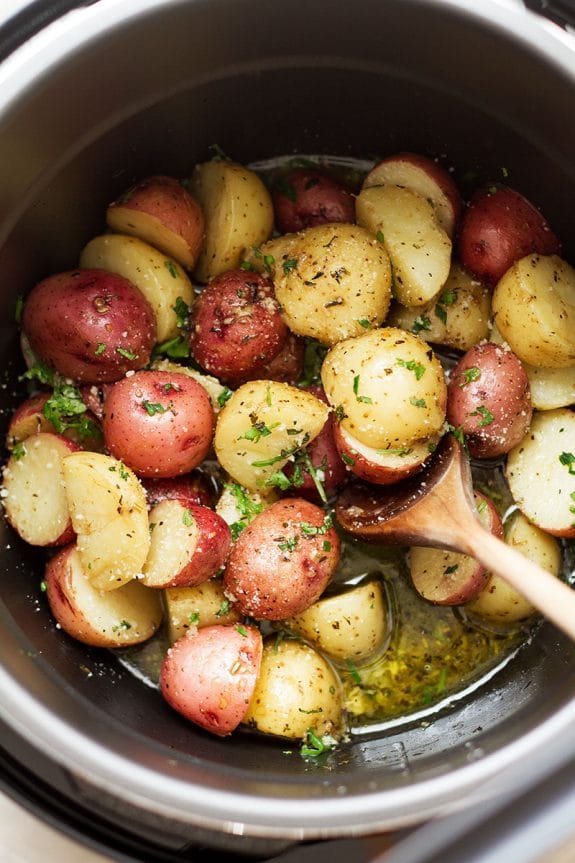 Instant Pot Garlic Brown Butter Potatoes from Eat Well 101
Instant Pot Potato Carrot Medley from Vegan in the Freezer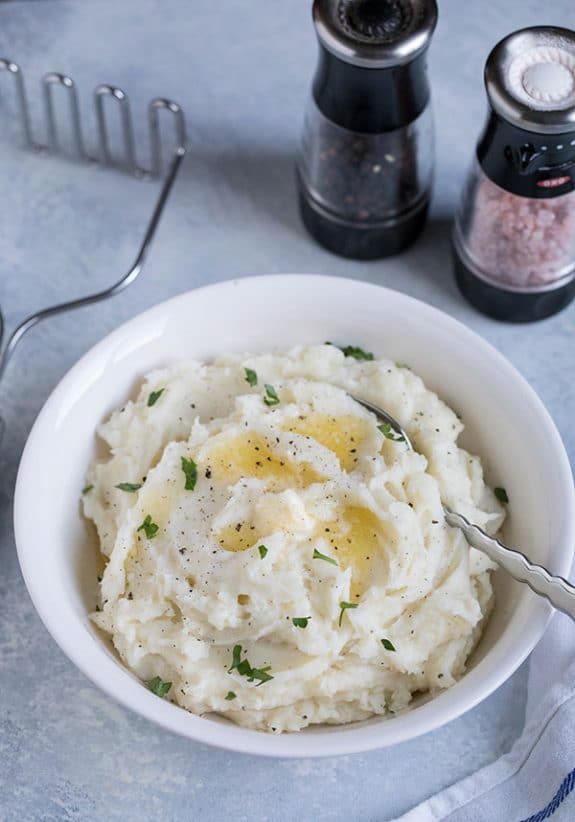 Creamy Pressure Cooker Mashed Potatoes from Pressure Cooking Today
Instant Pot Mashed Potatoes with Greek Yogurt from 365 Days of Slow Cooking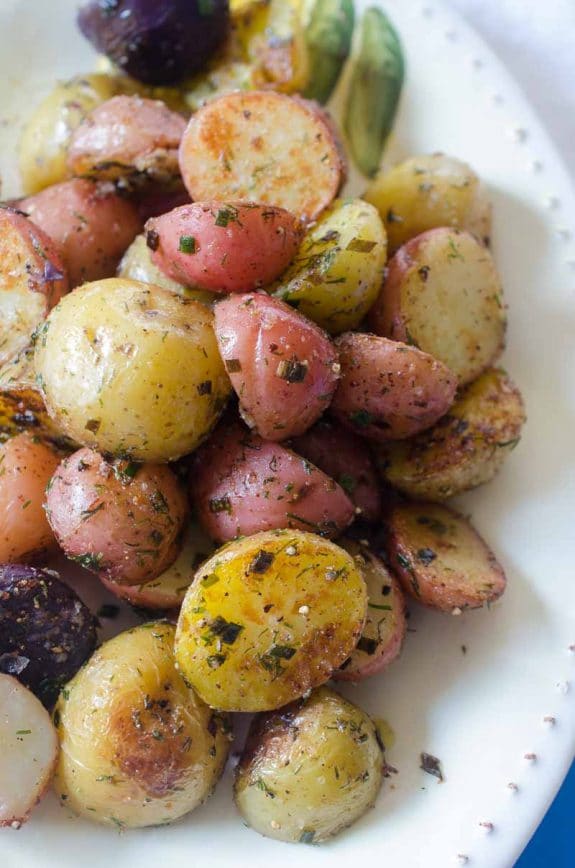 Pressure Cooker Potatoes from Life's Ambrosia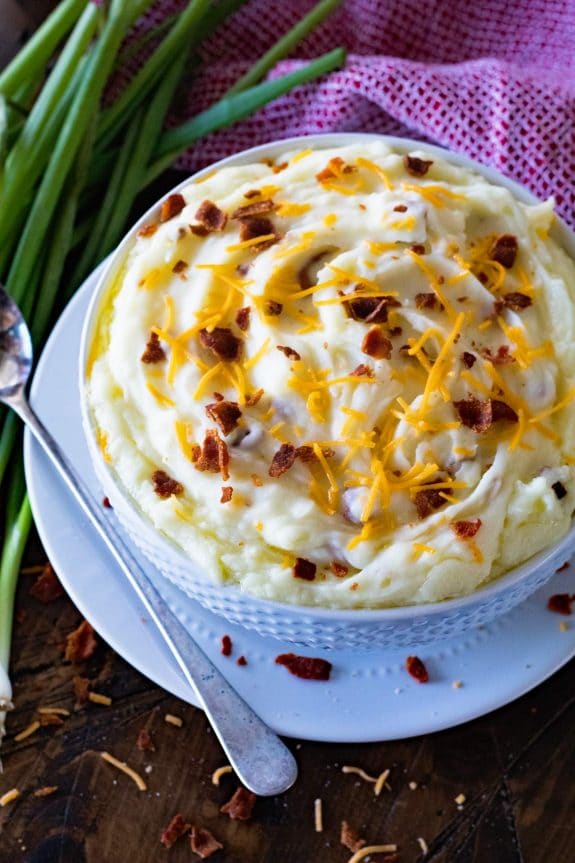 Instant Pot Mashed Potatoes Three Ways from Julie's Eats and Treats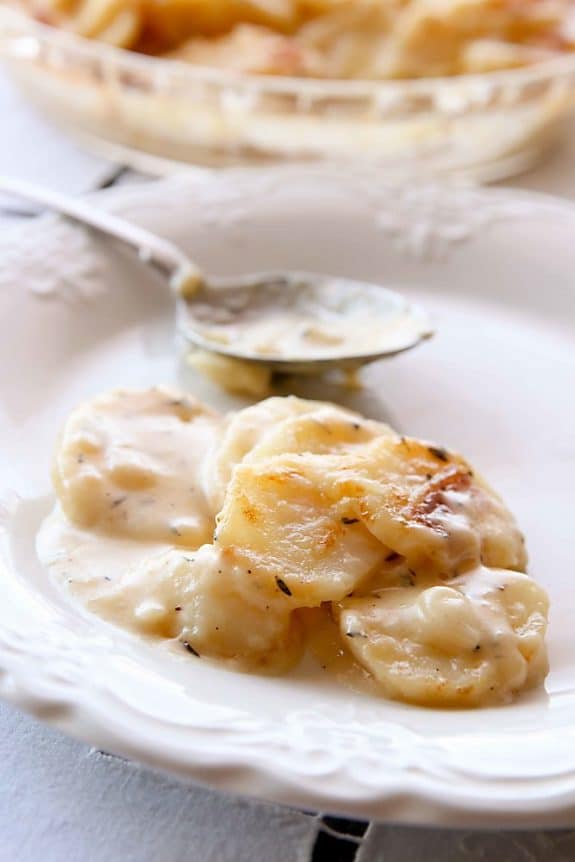 Instant Pot Scalloped Potatoes from Joanie Simon
Instant Pot Scalloped Potatoes with Ham and Asparagus from Adventures of a Nurse
(Visited 6,489 times, 3 visits today)