Any time you're cooking a special dinner, here are Instant Pot Potato Recipes to give you plenty of options for your holiday meal! And making potatoes in the Instant Pot is especially a great trick for Thanksgiving when you have too many things that need the stove. 
PIN to save Instant Pot Potato Recipes to try some later!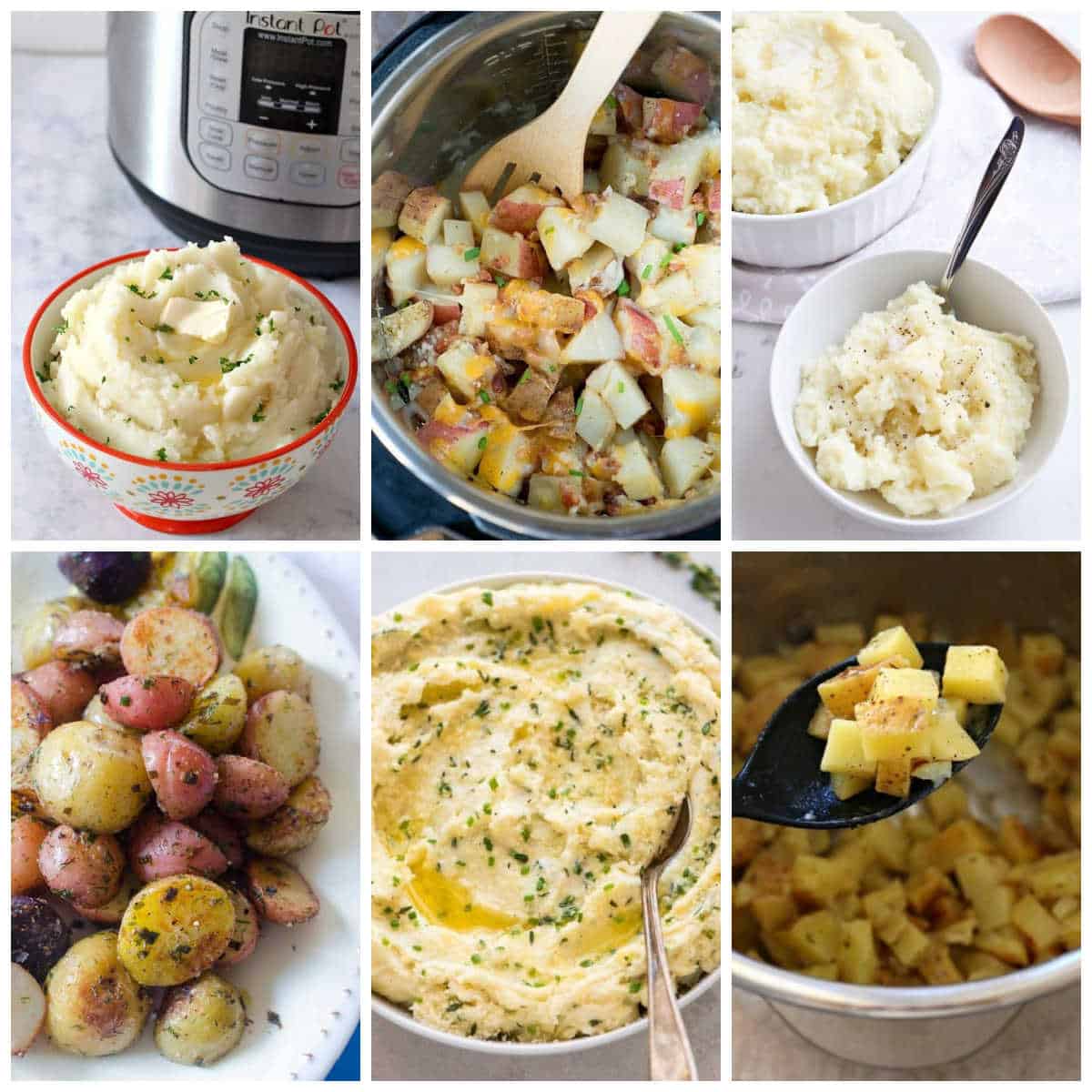 Using the Instant Pot can be a great trick to free up space on the stove for a big holiday meal. Of course potatoes are always a favorite holiday side dish, and there are so many different tasty ideas in this collection of Instant Pot Potato Recipes.
Be sure to check out all the potato recipe options here,  including some great Instant Pot mashed potato recipes plus lots of other ideas for potatoes to serve for a special meal.
How do you get the complete Recipe?
Just click any recipe title to see the complete recipe on the original site. All photos are copyrighted to the site that posted the recipe.
Want to make Potatoes in the Slow Cooker?
If you prefer using the slow cooker, check out Slow Cooked Mashed Potato Recipes.
Want More Ideas for Thanksgiving?
Check out our HUGE collection of 100 Thanksgiving Recipes that Don't Need the Oven for more ideas for using the Slow Cooker or the Instant Pot for Thanksgiving!
Just can't get enough of Instant Pot Potatoes?
Check out Instant Pot Scalloped Potatoes Recipes for even more ideas for special potatoes made in the Instant Pot!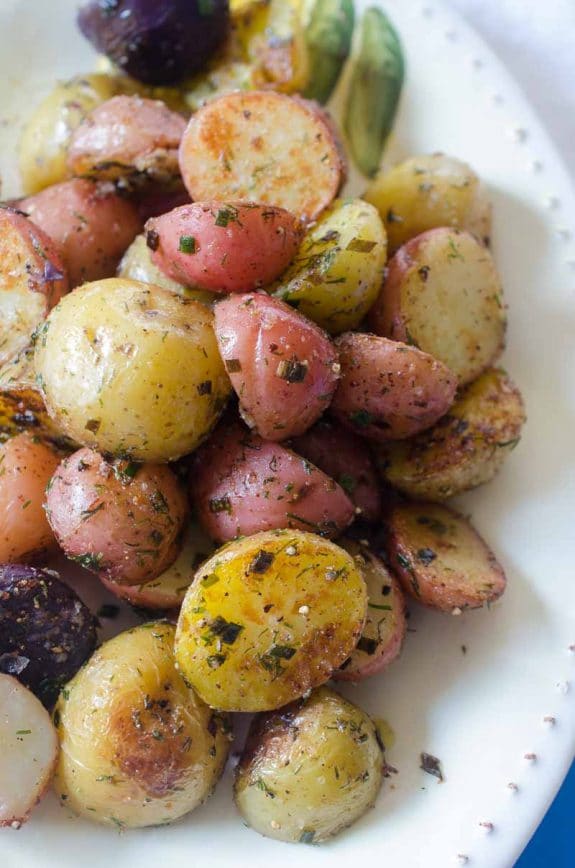 Pressure Cooker Potatoes from Life's Ambrosia uses a variety of baby purple, red and gold potatoes to make a colorful dish!
Instant Pot Cheesy Bacon Ranch Potatoes from The Typical Mom have loads of flavor from real bacon bits, Ranch seasoning, and gooey melted cheese!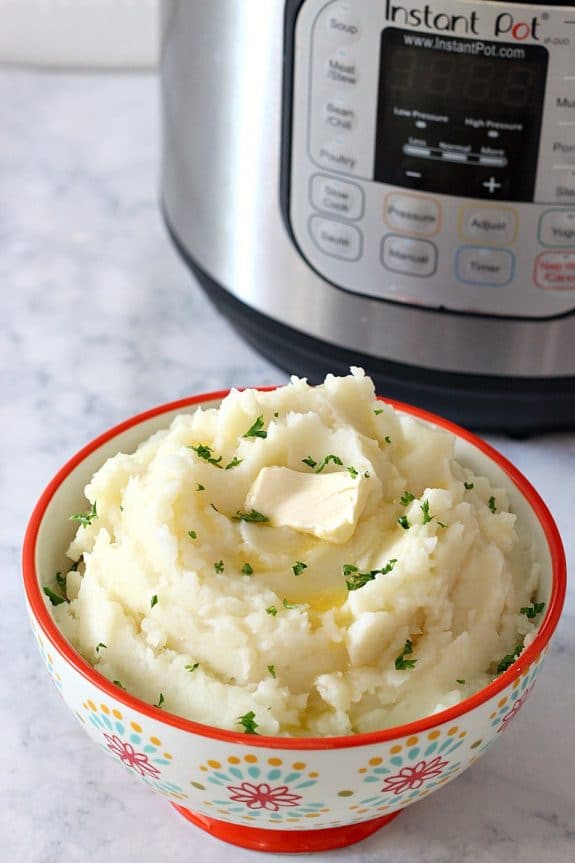 Instant Pot Mashed Potatoes from Crunchy Creamy Sweet are light, fluffy, and delicious!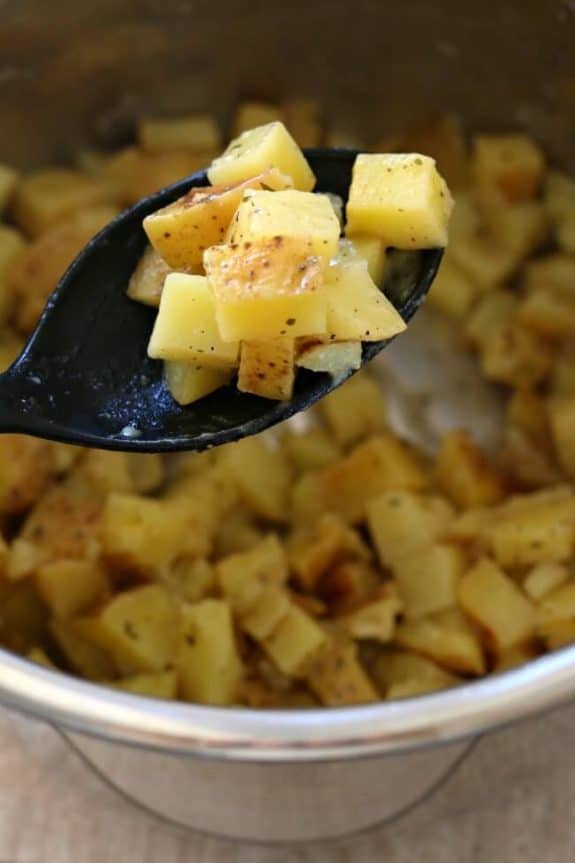 Instant Pot Ranch Potatoes from 365 Days of Slow + Pressure Cooking only need six minutes cooking time and this recipe doesn't have many ingredients.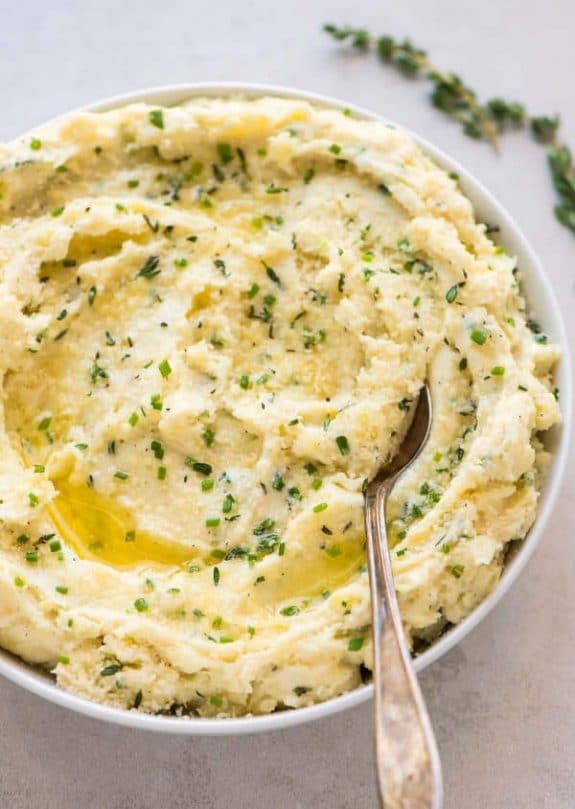 Instant Pot Mashed Potatoes from Well Plated are topped with Parmesan and flavored with fresh herbs!
Pressure Cooker Mashed Potatoes from Tidbits use russets or Yukon Gold Potatoes and this recipe shares a few tips to make these mashed potatoes always turn out perfectly!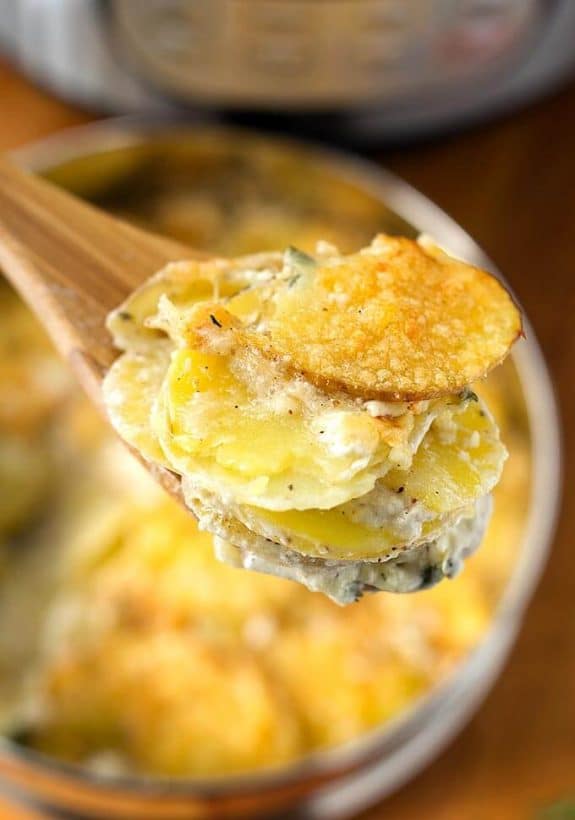 Instant Pot Cheesy Scalloped Potatoes from Simply Happy Foodie use three types of cheese for extra cheesy flavor!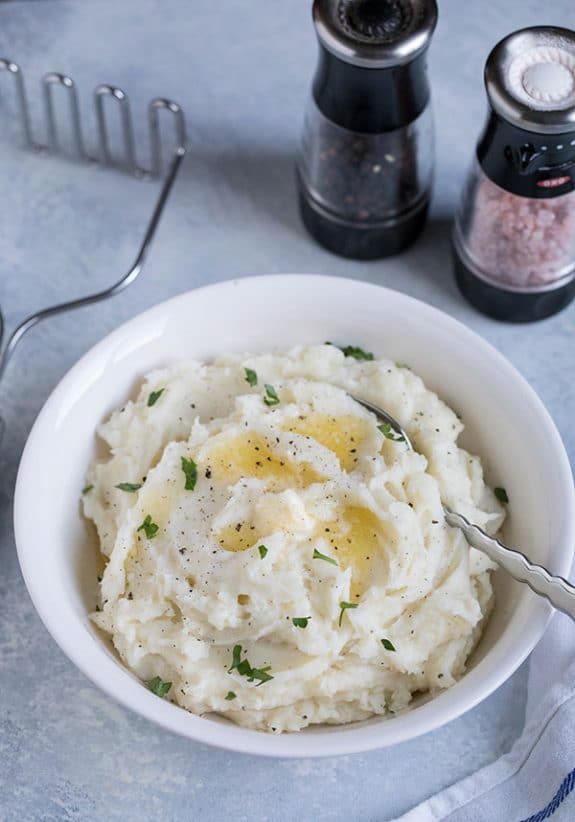 Creamy Instant Pot Mashed Potatoes from Pressure Cooking Today give lots of options, including tips for using a larger size pressure cooker.
Lots More Potato Recipes for the Instant Pot: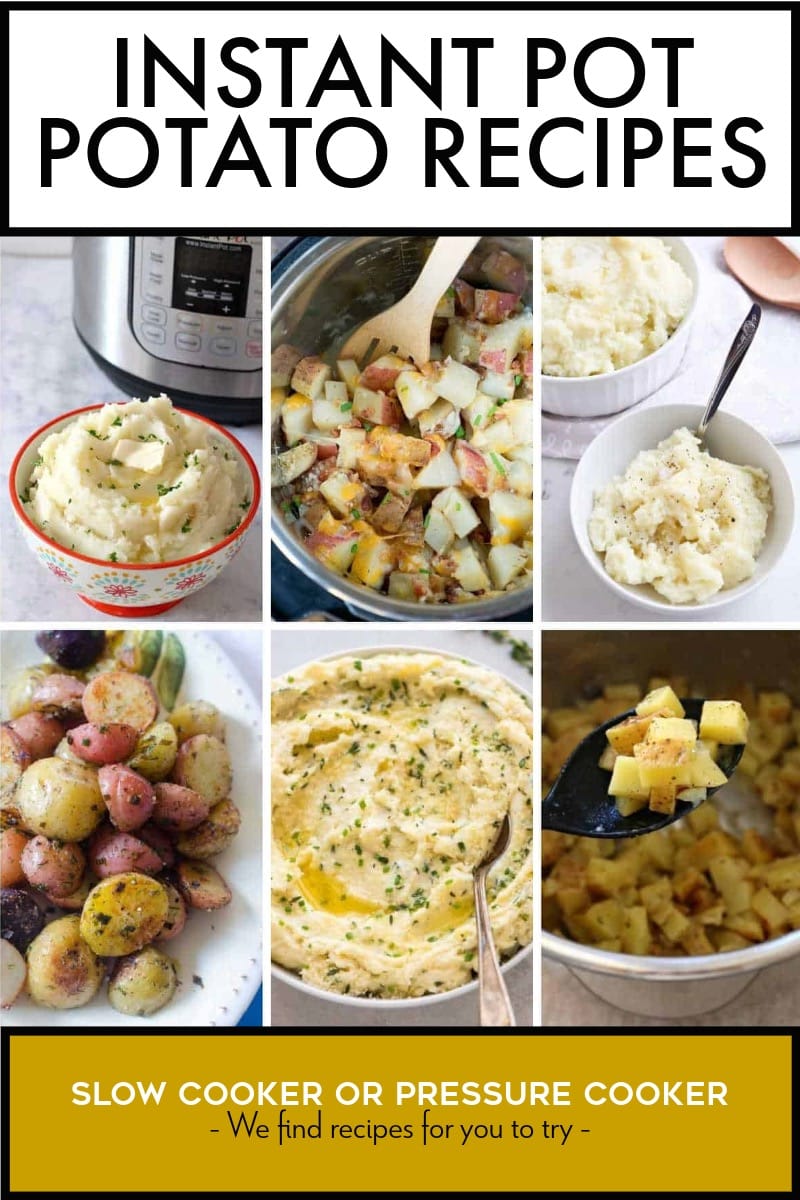 (Visited 17,124 times, 1 visits today)