We've updated this collection with more than 50 Keto Instant Pot Recipes to help you get dinner on the table! And if you explore some of the other recipe round-ups in this post, there are more than 130 low-carb Instant Pot dinner recipes featured here from great blogs around the web!
PIN the Keto Instant Pot Dinners to try some later!
Now that the Instant Pot has become so popular, lots of people are wanting ideas for low-carb recipes using this favorite cooking gadget.  So we're updating this great collection of 50 Keto Instant Pot Dinners! You'll find Keto Instant Pot recipes here from amazing low-carb bloggers around the web.
What kinds of Keto Instant Pot Dinners are featured here?
I've divided the recipes into categories for beef, chicken, pork, and sausage  to make it easier for you to find the type of protein you want to use for your Instant Pot dinner that night. And there are a wide variety of different dinner ideas here, and I bet the family will gobble up most of these and never guess they're eating a dinner that's low in carbs!
How do you get the complete recipe?
Just click any recipe title to see the complete recipe on the original site. All photos are copyrighted to the blog who posted the recipe;
Want Keto CrockPot Dinners?
If you're an Instant Pot fan who also uses the slow cooker, check out 50 Keto Slow Cooker Dinners!
Keto Instant Pot Beef Recipes: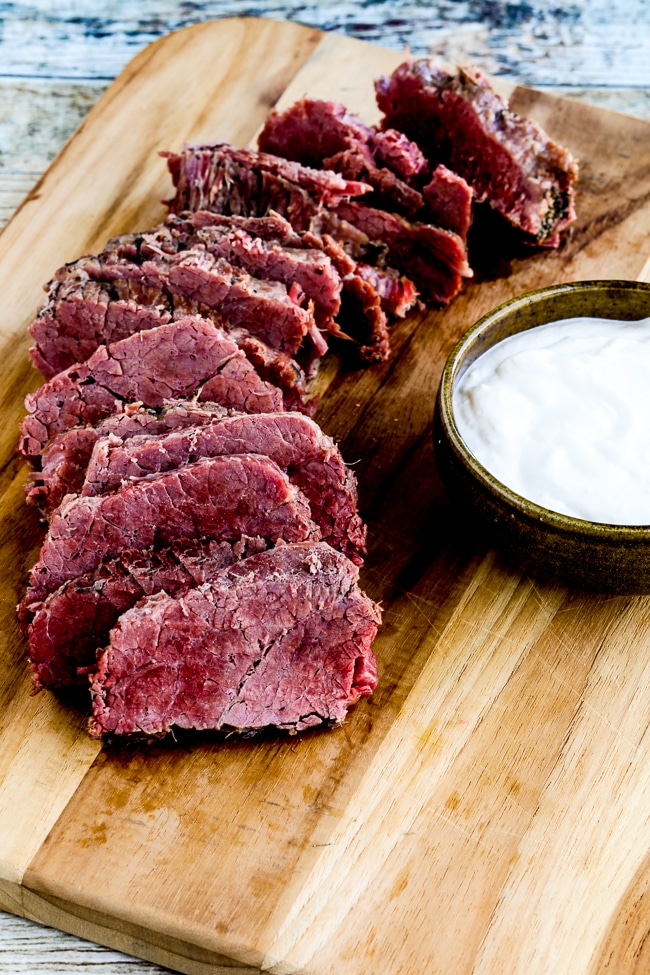 Instant Pot Corned Beef with Creamy Horseradish Sauce from Kalyn's Kitchen is absolutely one of my favorite dinners any time of year!
Easy Keto Pot Roast from I Breathe I'm Hungry looks like an amazing dinner served over cauliflower mash!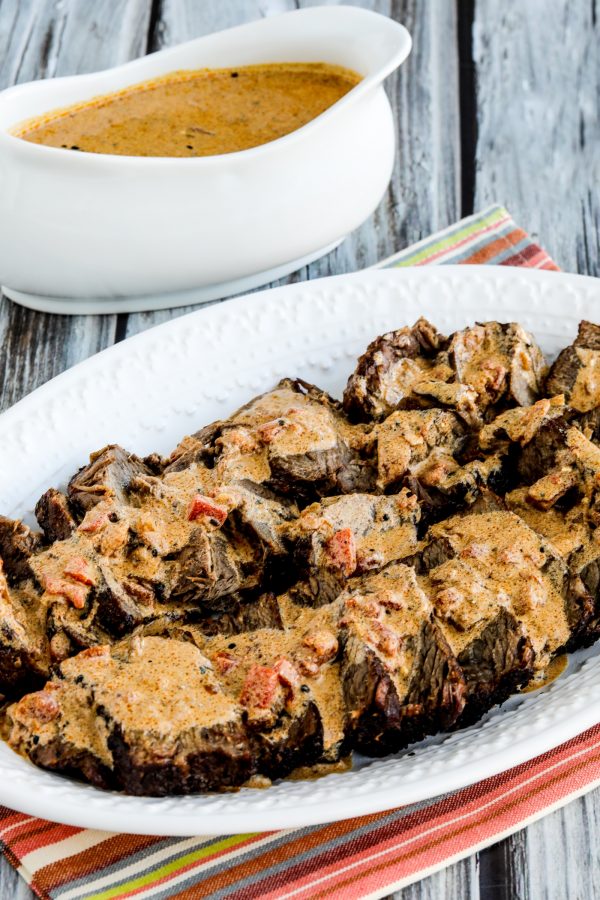 Instant Pot Hungarian Pot Roast from Kalyn's Kitchen used to be the number one thing I'd make on the weekend and take to school for my lunch when I was a teacher, Of course I was making the slow cooker version back in those days!
More Keto Instant Pot Recipes with Beef:
Keto Instant Pot Chicken Recipes: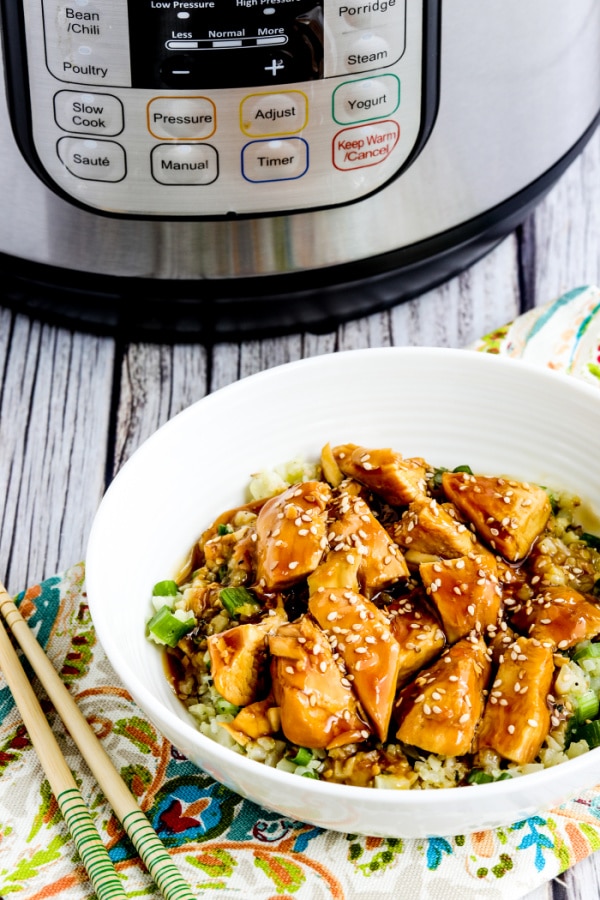 Instant Pot Teriyaki Chicken from Kalyn's Kitchen absolutely rocked our world when we tested the recipe, and this is so good over cauliflower rice.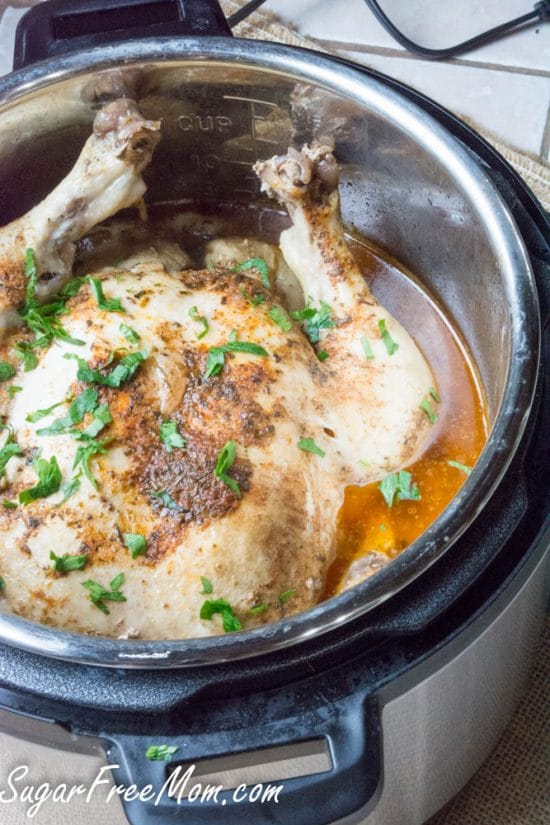 Instant Pot Low-Carb Whole Chicken and Gravy from Sugar Free Mom looks like a great idea for an easy and family-friendly dinner.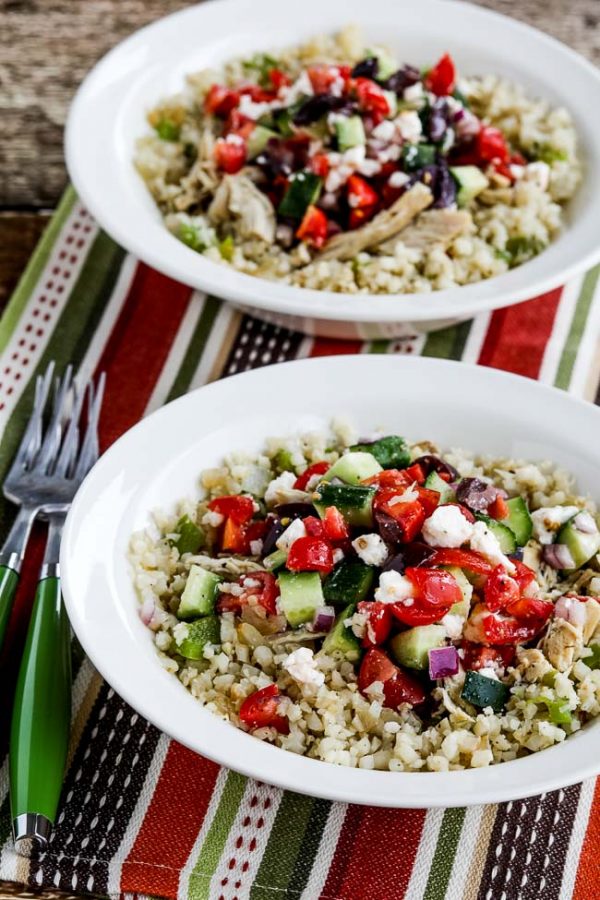 Instant Pot Cauliflower Rice Greek Chicken Bowls from Kalyn's Kitchen are a great dinner idea that combines the flavors of Greek chicken and Greek salad in a bowl meal!
More Keto Instant Pot Recipes with Chicken:
Keto Instant Pot Pork Recipes: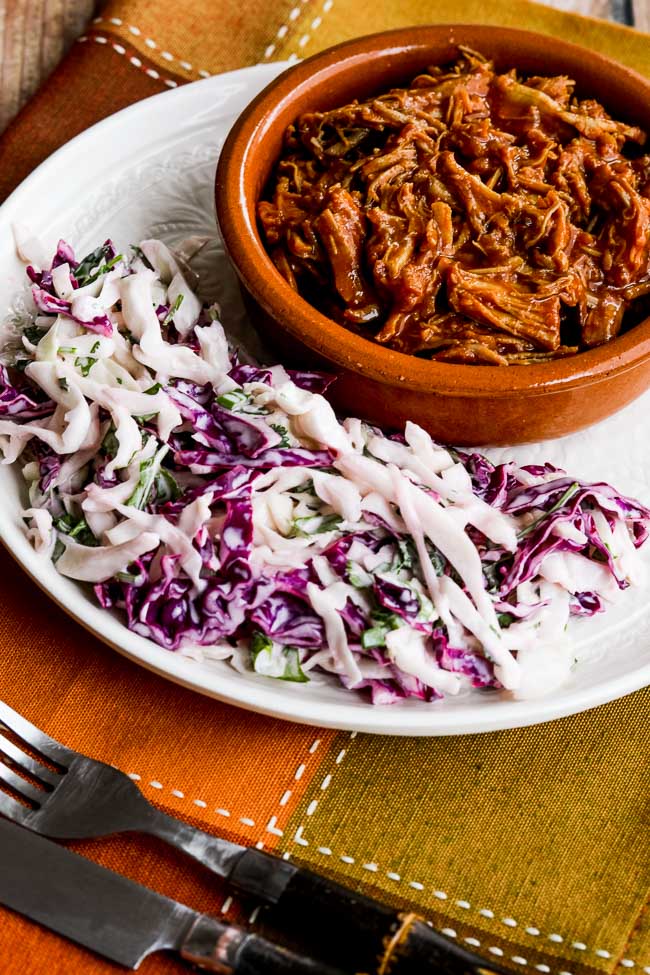 Low-Carb Instant Pot Pulled Pork from Kalyn's Kitchen has a delicious low-sugar barbecue sauce, and no one will ever guess this is low in carbs!
Italian Pulled Pork Ragu from Skinnytaste can be made in the Instant Pot, in the Slow Cooker, or on the stove, and family members who aren't eating low-carb can enjoy this over pasta.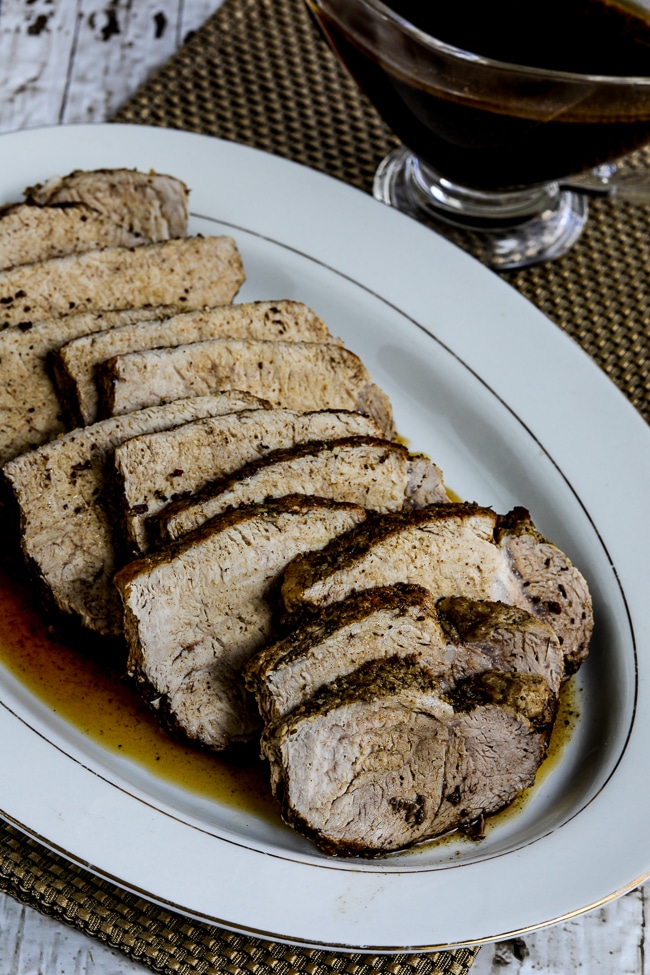 Instant Pot Balsamic Pork Roast from Kalyn's Kitchen is an amazing idea for a special dinner, and everyone who likes pork roast will love this recipe.
More Keto Instant Pot Recipes with Pork:
Keto Instant Pot Sausage Recipes:
Italian Sausage Stew from Kalyn's Kitchen has those sausage and peppers flavors that so many people love!
Keto Instant Pot Italian Stuffed Peppers from Beauty and the Foodie sound amazing for people who love stuffed peppers!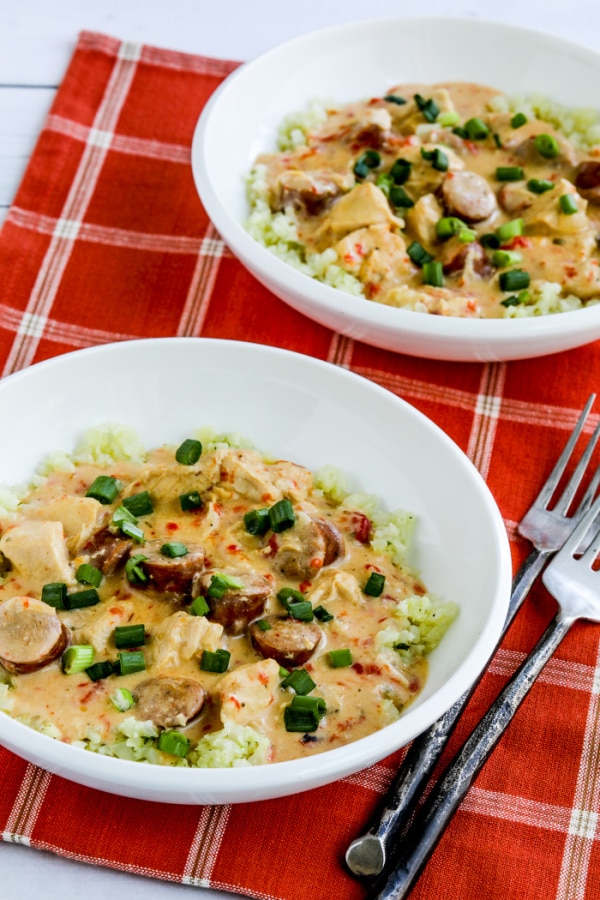 Chicken and Sausage Stew from Kalyn's Kitchen combines chicken and delicious Andouille sausage for a dinner with New Orleans flavors!
More Keto Instant Pot Recipes with Sausage:
More Keto Instant Pot Dinner Round-Ups:
(Visited 268,363 times, 3 visits today)