We've updated this collection with more than 50 AMAZING Low-Carb Instant Pot Recipes to help you get dinner on the table! And if you explore some of the other recipes round-ups linked after the photo there are more than 130 low-carb Instant Pot dinner ideas featured here from great blogs around the web!
PIN the Low-Carb Instant Pot Recipes to try some later!
There are more and more people looking for Instant Pot recipes that are low in carbs as the use of this type of cooking gadget continues to increase in popularity. That's why we're updating this great collection of 50+ AMAZING Low-Carb Instant Pot Recipes! You'll find great Instant Pot dinner ideas here from low-carb bloggers around the web.
I've divided the recipes into categories for beef, chicken, pork, and sausage to make it easier for you to find the type of protein you want to use for your Instant Pot dinner that night. And there are a wide variety of different dinner ideas here, and I bet the family will gobble up most of these and never guess they're eating a dinner that's low in carbs!
How do you get the complete recipe?
Just click any recipe title to see the complete recipe on the original site. All photos are copyrighted to the blog who posted the recipe;
Want Low-Carb CrockPot Dinners?
If you're an Instant Pot fan who also uses the slow cooker, check out 50 Low-Carb and Keto Slow Cooker Dinners!
Low-Carb Instant Pot Beef Recipes: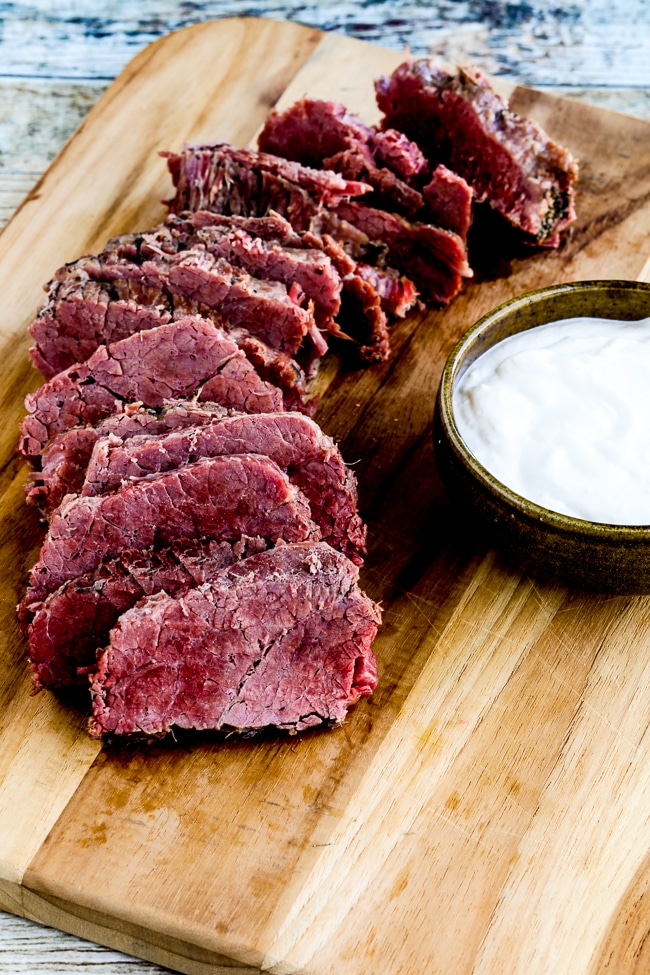 Instant Pot Corned Beef with Creamy Horseradish Sauce from Kalyn's Kitchen
Easy Balsamic Beef Pot Roast- Low-Carb and Gluten Free
from I Breathe I'm Hungry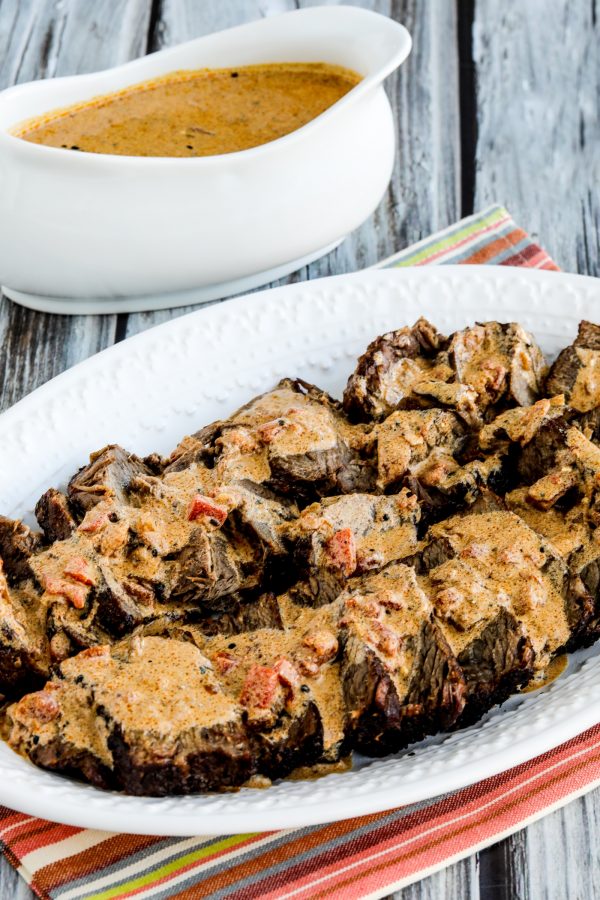 Instant Pot Hungarian Pot Roast from Kalyn's Kitchen
Instant Pot Low-Carb Beef Stroganoff from Two Sleevers
Instant Pot All Beef Ancho and Anaheim Chili
from Kalyn's Kitchen
Paleo Instant Pot Mexi-Meatloaf  from Predominantly Paleo
Instant Pot Southwestern Pot Roast from Kalyn's Kitchen
More Instant Pot Low-Carb Beef and Lamb:
Instant Pot Chili Lime Steak Bowl from Food-n-Service
Spicy Barbacoa Beef Roast in the Instant Pot from My Life Cookbook
Instant Pot Picadillo from Skinnytaste
Instant Pot Leg of Lamb from All Day I Dream About Food
Instant Pot Asian Beef Pot Roast from I Breathe I'm Hungry
Instant Pot Mexican Shredded Beef from Your HomeBased Mom
Pressure Cooker Low Carb Ground Beef Shawarma from Two Sleevers
Low-Carb Corned Beef and Cabbage from Sugar Free Mom
Low-Carb Instant Pot Chicken Recipes: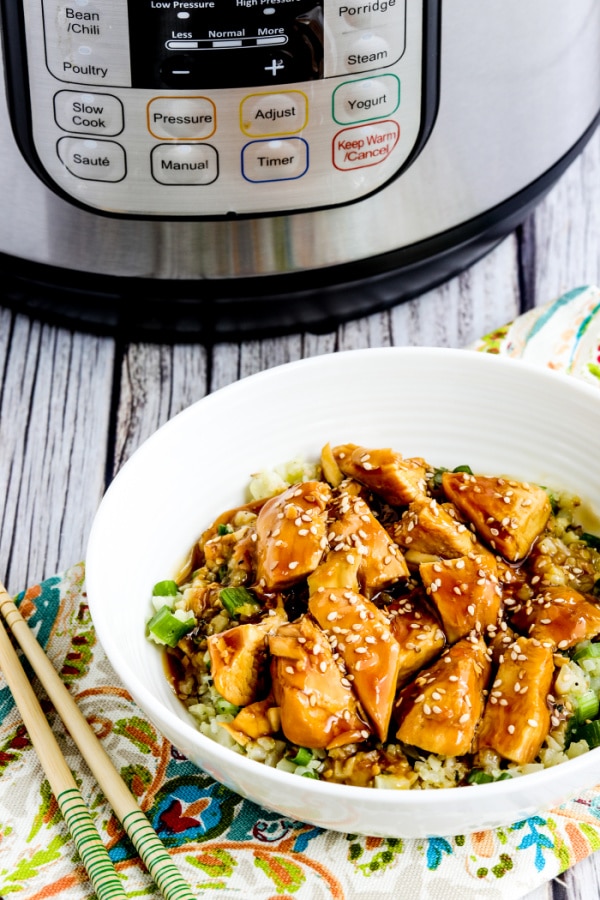 Instant Pot Teriyaki Chicken from Kalyn's Kitchen
Instant Pot Meatballs Primavera from Food Faith Fitness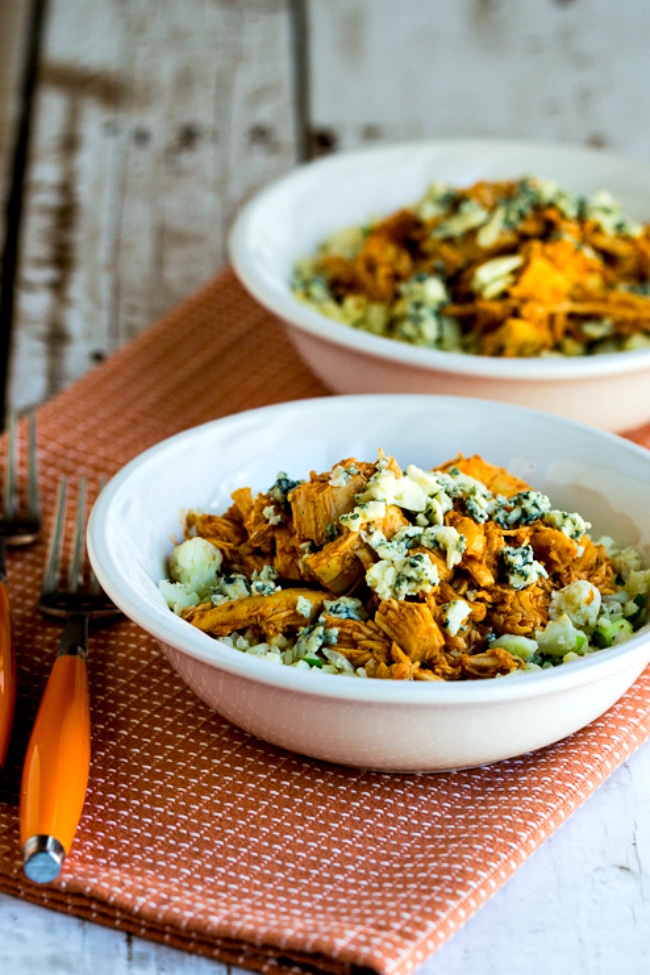 Instant Pot (or Slow Cooker) Buffalo Chicken Cauliflower Rice Bowl
from Kalyn's Kitchen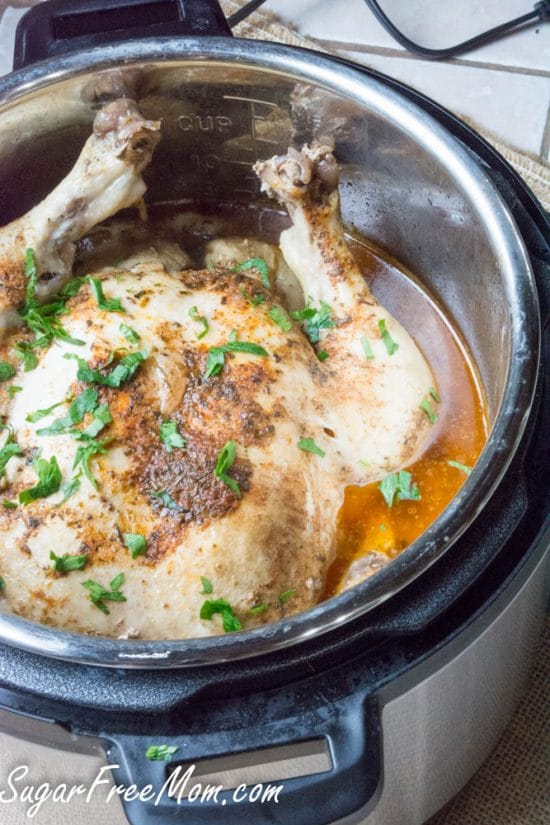 Instant Pot Low-Carb Whole Chicken and Gravy from Sugar Free Mom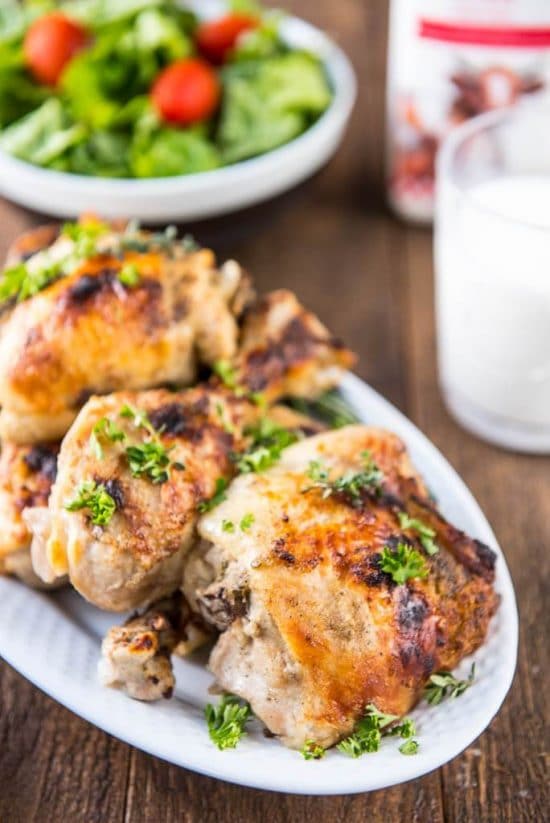 Buttermilk Chicken (Slow Cooker or Pressure Cooker) from Slow Cooker Gourmet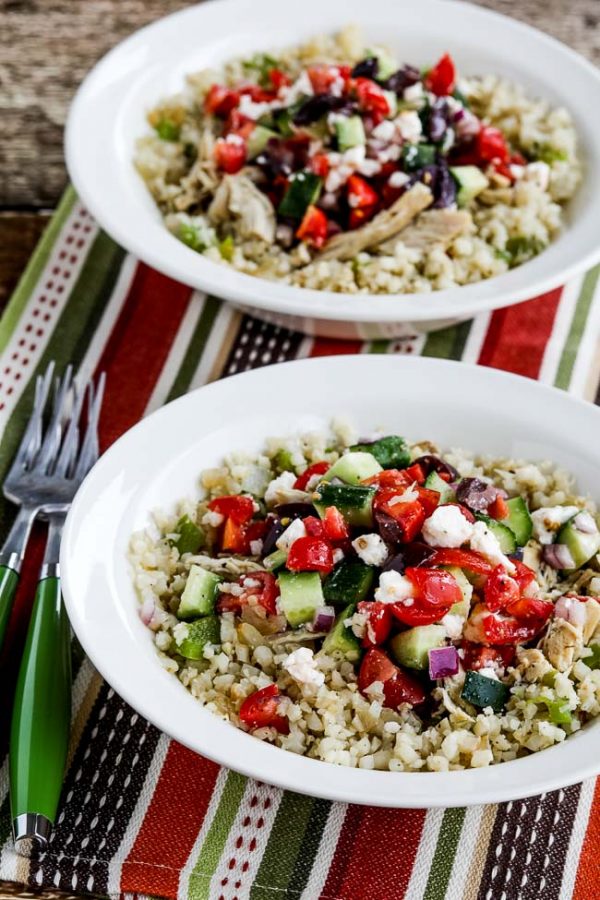 Instant Pot Cauliflower Rice Greek Chicken Bowls from Kalyn's Kitchen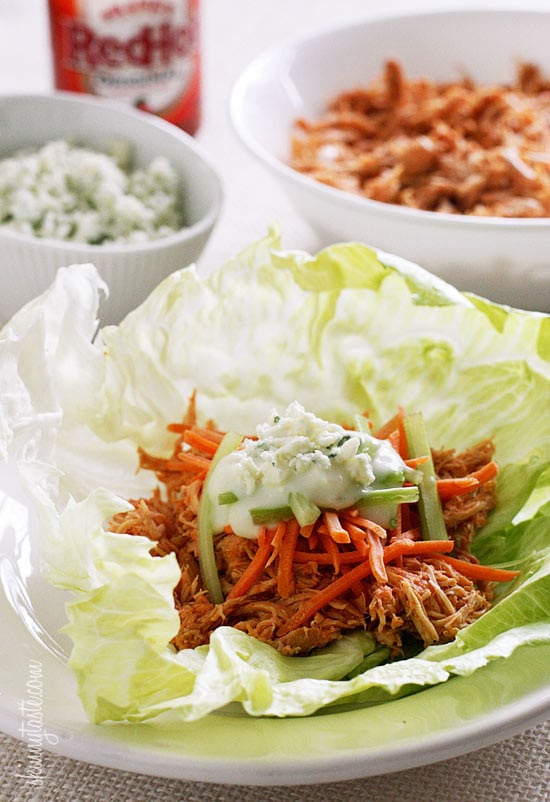 Buffalo Chicken Lettuce Wraps (Instant Pot or Slow Cooker) from Skinnytaste
More Instant Pot Low-Carb Chicken or Turkey:
Instant Pot Indian Butter Chicken from Two Sleevers
Pressure Cooker Turkey Breast from Pressure Cooking Today
Buffalo Chicken Tacos (Instant Pot or Slow Cooker) from Kalyn's Kitchen
Instant Pot Creamy Chicken with Bacon and Cheese from Casey Trenum
Instant Pot Lemon Chicken Thighs from Mince Republic
Instant Pot Low-Carb Chicken Vindaloo from Two Sleevers
Belizean Stewed Chicken in the Instant Pot from I Breathe I'm Hungry
Instant Pot Chicken Chile Verde from Two Peas and Their Pod
Instant Pot Salsa Chicken from Kalyn's Kitchen
Instant Pot Chicken Parm Spaghetti Squash from Adventures of a Nurse
Instant Pot Buffalo Chicken Meatballs from What Great Grandma Ate
Cafe Rio Chicken (Instant Pot or Slow Cooker) from 365 Days of Slow + Pressure Cooking
Low-Carb Instant Pot Pork Recipes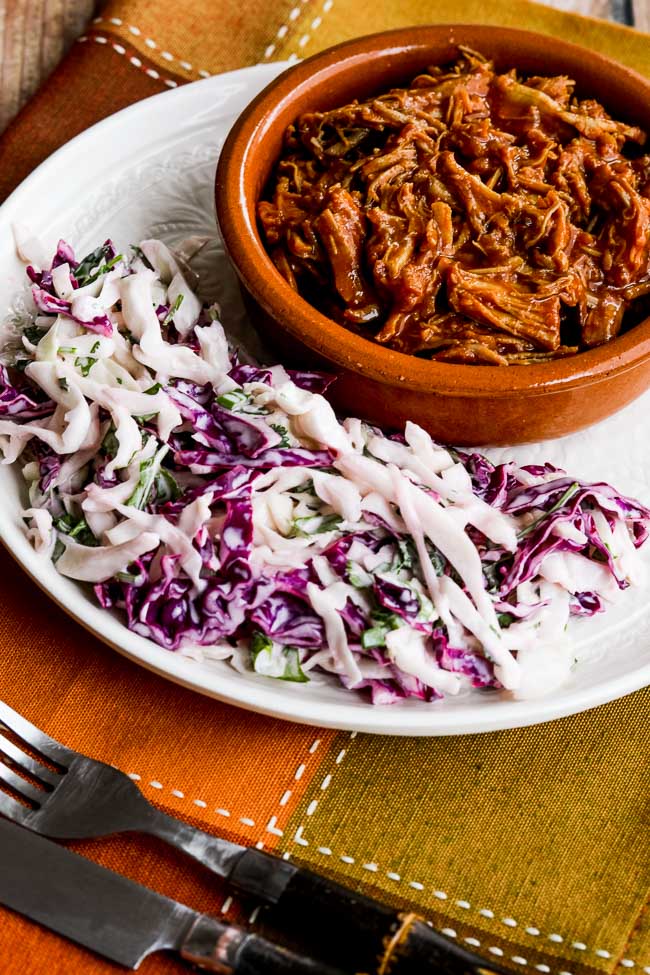 Low-Carb Instant Pot Pulled Pork from Kalyn's Kitchen
Italian Pulled Pork Ragu (Instant Pot, Slow Cooker, Stovetop)
from Skinnytaste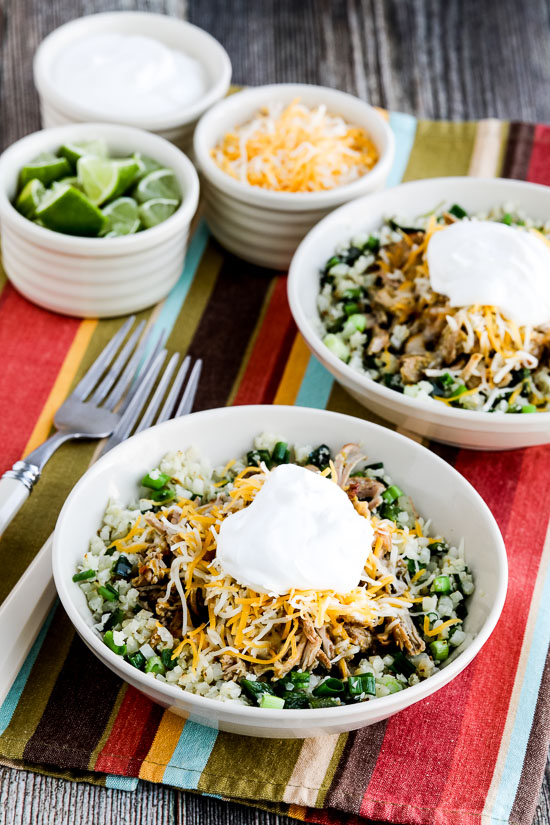 Instant Pot Green Chile Pork Taco Bowl
from Kalyn's Kitchen
Instant Pot Kalua Pig from Nom Nom Pale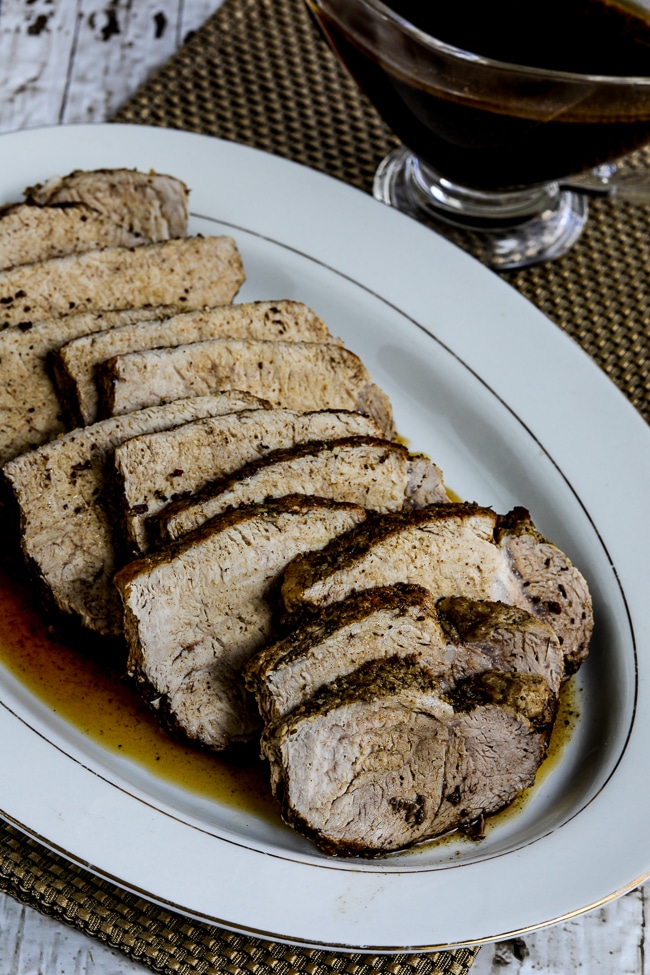 Instant Pot Balsamic Pork Roast from Kalyn's Kitchen
Pork Carnitas in the Instant Pot from Low-Carb with Jennifer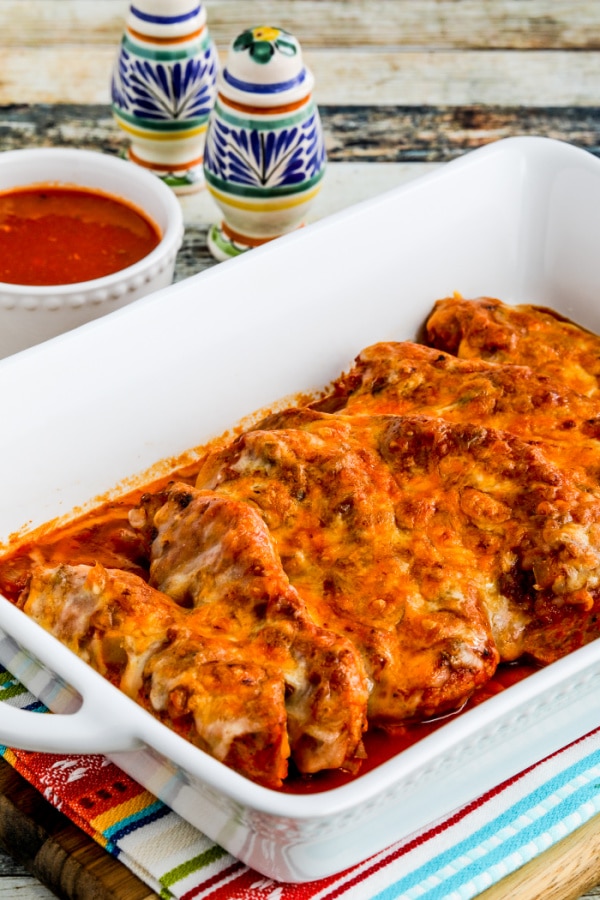 Instant Pot Salsa Pork Chops from Kalyn's Kitchen
More Instant Pot Low-Carb Pork Dinners:
Pork with Peanut Sauce from Kalyn's Kitchen
Instant Pot Jamaican Jerk Pork Roast from I Breathe I'm Hungry
Instant Pot Ribs with Chipotle Lime Slaw from Low-Carb with Jennifer
Instant Pot Buttery Ranch Pork Chops from Eating on a Dime
Instant Pot Pork Ribs from I Breathe I'm Hungry
Pork Carnitas in the Instant Pot from Low-Carb with Jennifer
Instant Pot Farmhouse Beans and Sausage from Mama Shire
Pork Roast with Mushroom Gravy from Health Starts in the Kitchen
Instant Pot Pork Carnitas from Skinnytaste
Low-Carb Instant Pot Sausage Recipes
Italian Sausage Stew from Kalyn's Kitchen
Keto Instant Pot Italian Stuffed Peppers from Beauty and the Foodie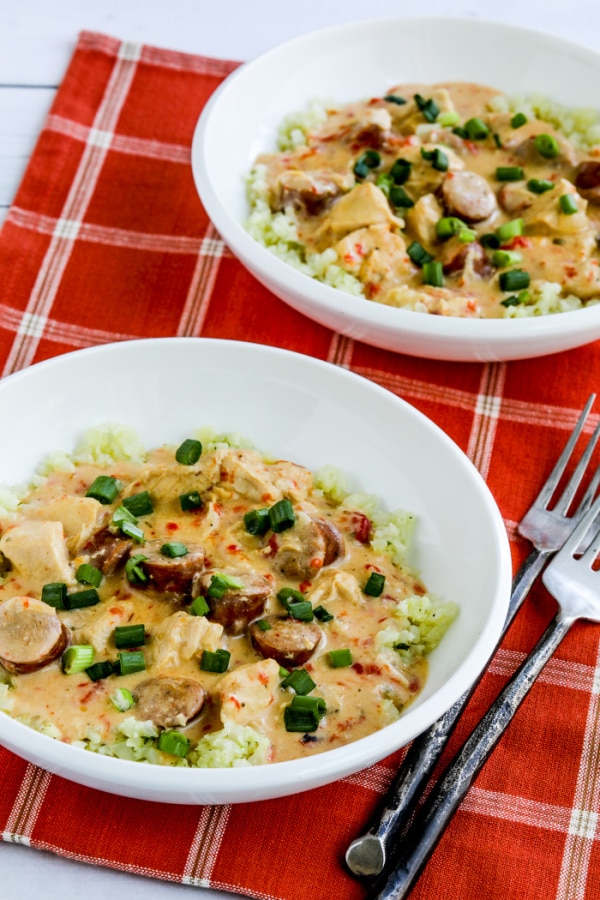 Chicken and Sausage Stew from Kalyn's Kitchen
More Instant Pot Low-Carb Sausage
Instant Pot Sausage and Peppers from The Typical Mom
Instant Pot Cabbage and Sausage from Kalyn's Kitchen
Instant Pot Keto Sausage and Kale from Two Sleevers
More Low-Carb Instant Pot Dinners:
Instant Pot Keto Pot Roast Recipes
Favorite Keto Instant Pot Recipes ~ Kalyn's Kitchen
The Best Low-Carb and Keto Instant Pot Chili Recipes
Low-Carb and Keto Instant Pot Soups ~ Kalyn's Kitchen
Low-Carb and Keto Instant Pot Dinners with Ground Beef
(Visited 260,671 times, 1 visits today)