Here are The BEST Slow Cooker or Instant Pot Refried Beans for everyone who likes to make Mexican food at home! Grab your slow cooker or Instant Pot and make some refried beans for a perfect Mexican side dish!
PIN Slow Cooker or Instant Pot Refried Beans to try some later!
Click for The BEST Instant Pot Mexican Food Recipes!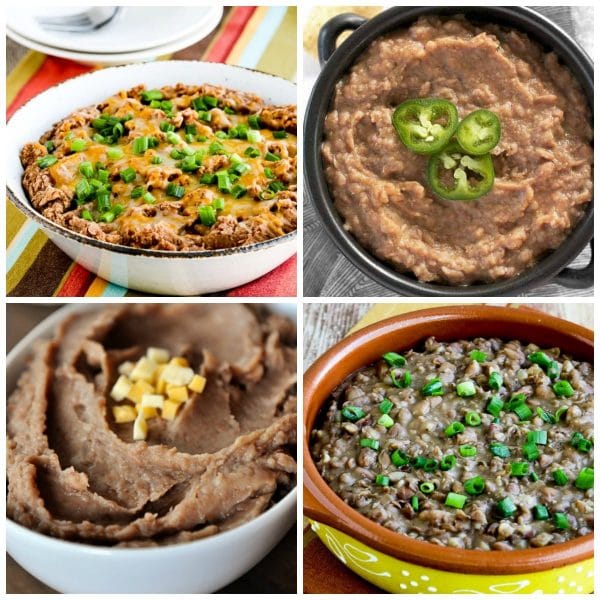 We've shared round-ups like The BEST Instant Pot Mexican Food Recipes and Ten Amazing Low-Carb Mexican Food Recipes to Make in the Instant Pot to help you plan your Mexican food menu. And for a Cinco de Mayo dinner you should definitely include one of the recipes from this updated collection of The BEST Slow Cooker or Instant Pot Refried Beans. You can pick which way you want to cook the refried beans, depending on what kind of day you're having!
Most cooks probably have canned refried beans in the pantry, but there are actually a few good reasons for making from-scratch refried beans.  First, when you make slow cooker or Instant Pot refried beans you control what goes in, so whether you want a recipe that's low-fat, fat-free, vegan, low in salt, spicy, or mild, you make the beans exactly the way you like them. Second, definitely from-scratch refried beans are more economical than canned ones, and beans keep well in the freezer.  But most important of all, home-cooked refried beans have that creamy bean flavor you just can't get from a can.
Each of these Slow Cooker or Instant Pot Refried Beans recipes is slightly different, so look them over and see which one fits your preferences for perfect refried beans. Then get some dried beans and make amazing refried beans for your family! All photos are copyrighted to the blogger that posted the recipe; just click the recipe name under any photo to see the complete recipe on the original site.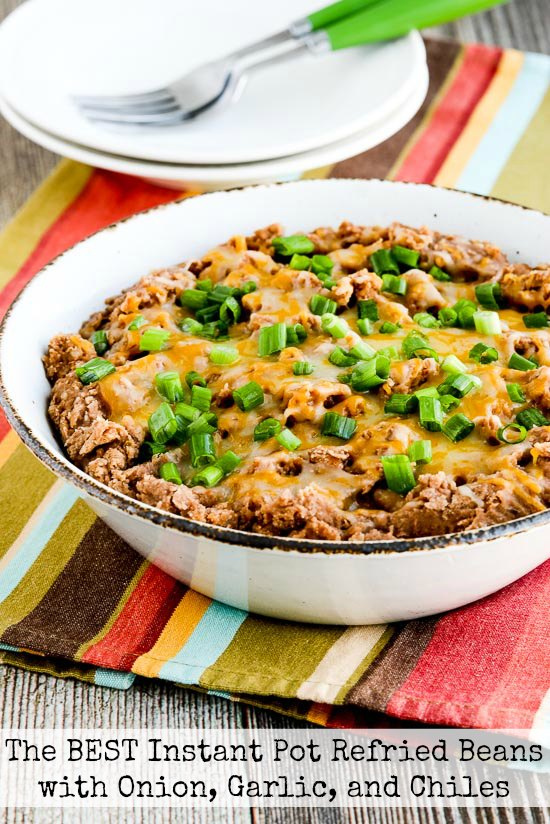 The BEST Instant Pot Refried Beans with Onion, Garlic, and Chiles from Kalyn's Kitchen are my favorite refried beans that I've made over and over, and these beans really are the best!
Slow Cooker Refried Beans from Mel's Kitchen Cafe are fat-free but they have lots of flavor from the seasonings. Or if you prefer the Instant Pot, Mel's Kitchen Cafe also has Pressure Cooker Refried Beans, and Mel admits she usually makes them in the Instant Pot now.
Kare from Kitchen Treaty tried this recipe for Easy Vegetarian Crock Pot Refried Beans without Lard seven times before she was satisfied with them, so you know this recipe has to be good!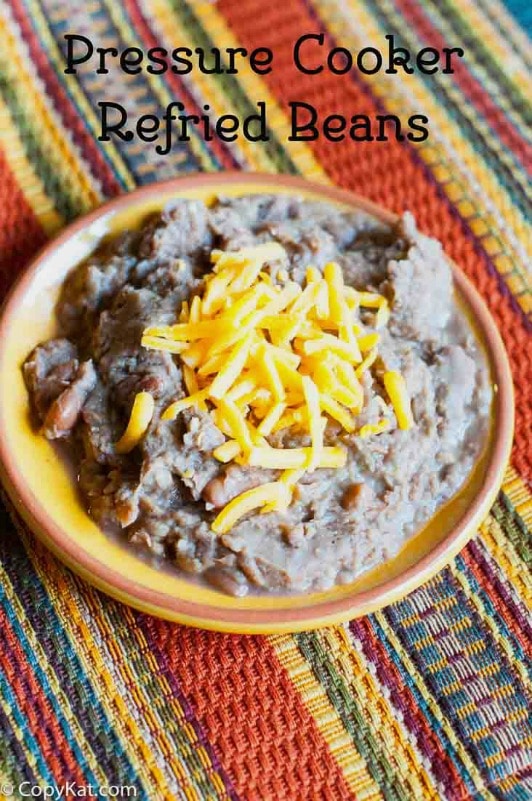 Stephanie says she uses her Instant Pot to make these Pressure Cooker Refried Beans from CopyKat Recipes, and these beans sound like they have great seasonings.
They aren't technically "refried" beans, but this Instant Pot Copycat Recipe for Rubio's Pinto Beans produces beans you're probably going to love!
Crock Pot Homemade Refried Beans from Chef in Training start with dried unsoaked beans, and they're finished with butter!
Karen from 365 Days of Slow + Pressure Cooking says she loves to make refried beans in the Instant Pot and her Instant Pot Refried Beans look great to me!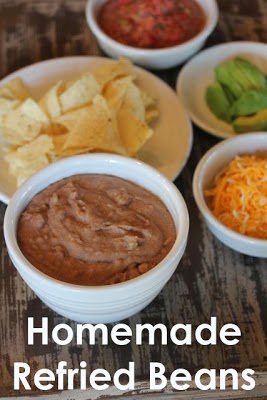 Slow Cooked Homemade Refried Beans from Lyn's Kitchen Adventures have onions, garlic, and spices and they're cooked in chicken stock. There's also a recipe for Instant Pot Refried Beans from Lyn's Kitchen Adventures, and Lyn says if you have an Instant Pot and haven't made refried beans yet, you need to do it!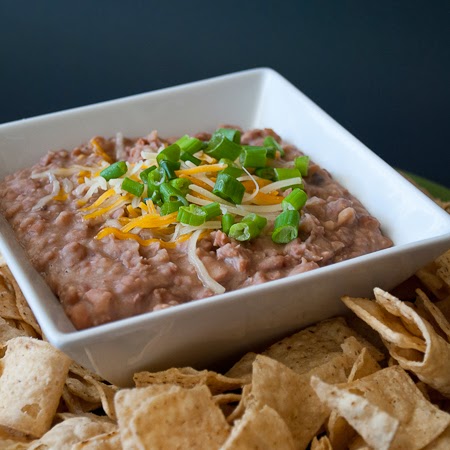 CrockPot Refried Beans from Real Mom Kitchen have no added fat and they start with dried unsoaked beans.
NOT Refried Beans from Budget Bytes are mashed right in the slow cooker, and these beans have jalapeno for a touch of spiciness.
I think the Instant Pot Refried Beans from Attainable Sustainable look amazing, and there's also a link in that post to Kris' recipe for Slow Cooker Refried Beans if you want to check that out.
Want More Mexican Food?
Check out The BEST Slow Cooker Mexican Food Recipes!
Use the Index for Beans and Legumes to see all the recipes using beans that have been featured on this site.
(Visited 7,210 times, 2 visits today)