Who doesn't love a tasty peanut sauce, and here are amazing Slow Cooker or Instant Pot Dinners with Peanut Sauce!
PIN the dinners with peanut sauce to try some later!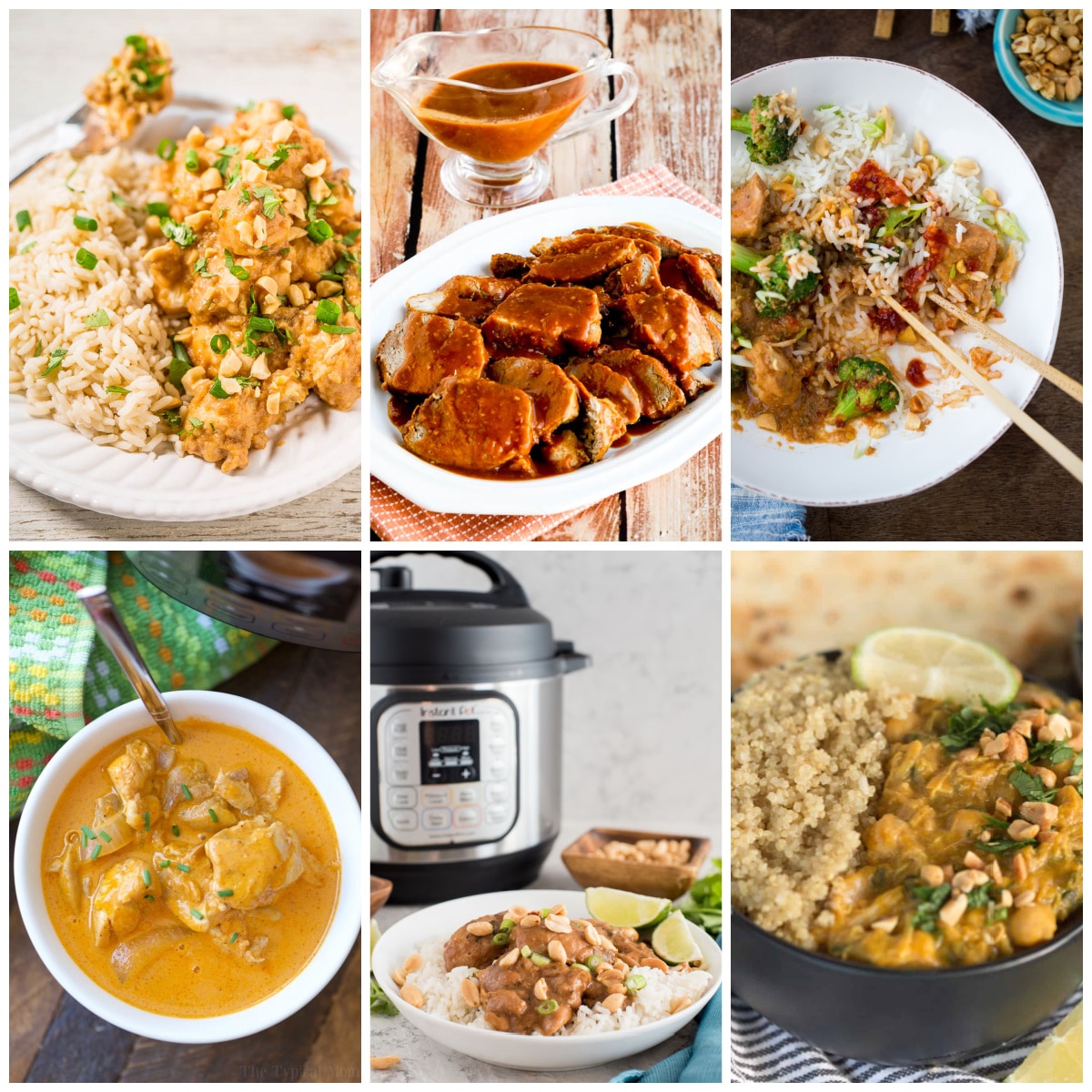 This collection of Slow Cooker or Instant Pot Dinners with Peanut Sauce includes some amazing dinner ideas with a mild or spicy peanut sauce.
And most kids like peanut butter, so many of these peanut sauce dinner ideas are going to be a hit with the whole family. All these peanut-sauced dinner ideas sound so delicious to me; are you a peanut butter fan?

What kinds of peanut sauce dinners are included here?
There are ten amazing dinners with peanut sauce here that use chicken or pork, including dinners with Thai flavors, dinners with rice or noodles, and even one dinner idea with quinoa! And if you want to make a dinner without peanut sauce that's not high in sugar, just use a low-sugar peanut butter to make the sauce. My personal favorite is Adams 100% Natural Peanut Butter (affiliate link), but there are many good brands of peanut butter without added sugar.
How do you get the complete recipe?
Just click any recipe title to see the complete recipe on the original site. Photos are copyrighted to the blog that posted the recipe.
More Ideas with International Flavors: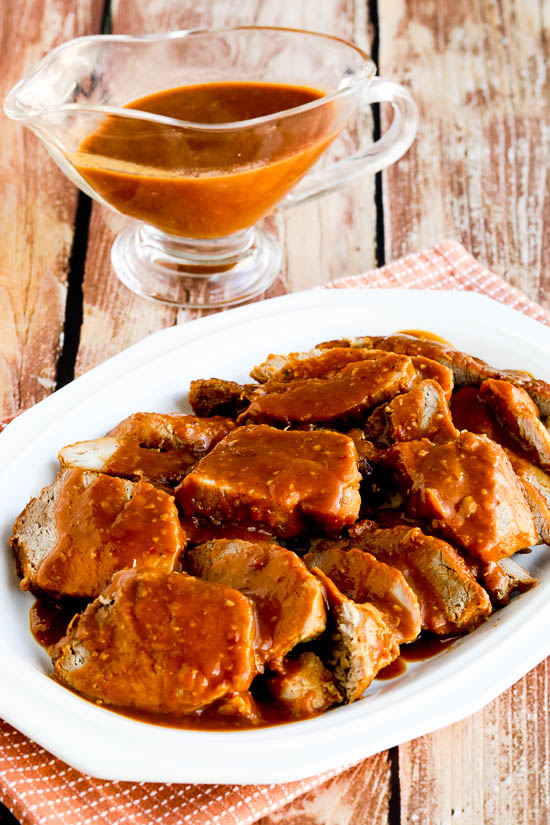 Pork with Peanut Sauce from Kalyn's Kitchen turns out perfectly in the Slow Cooker, and this has been a hit with everyone who tries it!
Instant Pot Peanut Butter Chicken from The Typical Mom is a comfort food dinner that's easy to make and Justine says the kids will love it too.
Slow Cooker Thai Peanut Chicken from Averie Cooks has a tasty sauce with coconut milk, peanut butter, soy sauce, honey, rice wine vinegar, lime juice, sesame oil, ginger, and garlic!
Instant Pot Peanut-Lime Chicken Thighs from Pressure Cooking Today use ingredients you probably have on hand, and this sounds delicious for an easy dinner!
Creamy Slow Cooker Peanut Chicken and Broccoli from The Kitchn features a sauce with Thai red curry paste, and this sounds like an amazing dinner idea!
Pumpkin Peanut Chicken Curry from Greens and Chocolate can be made in the slow cooker, in the Instant Pot, or in a pan on the stove.
More Dinners with Peanut Sauce:
(Visited 2,204 times, 1 visits today)