Who doesn't love a tasty peanut sauce, and here are Four Fabulous Dinners with Peanut Sauce with options for the Slow Cooker or the Instant Pot!
PIN Four Fabulous Dinners with Peanut Sauce!
Click for Instant Pot or Slow Cooker Teriyaki Chicken Recipes!
For Friday Favorites we spotlight past recipes that you may have missed, and this collection of Four Fabulous Dinners with Peanut Sauce includes some of our favorite dishes that have a mild or spicy peanut sauce.
There are options here for the slow cooker or the Instant Pot and dinners with peanut sauce that use chicken or pork, and all these sound so delicious! Pick a recipe and a cooking method and make a spicy peanut sauce dinner that will be devoured by your family!


Slow Cooker Chicken in Peanut and Chile Sauce from The Perfect Pantry is a recipe that Lydia says is great for a summer dinner, and with rice and beans on the side this can serve six people.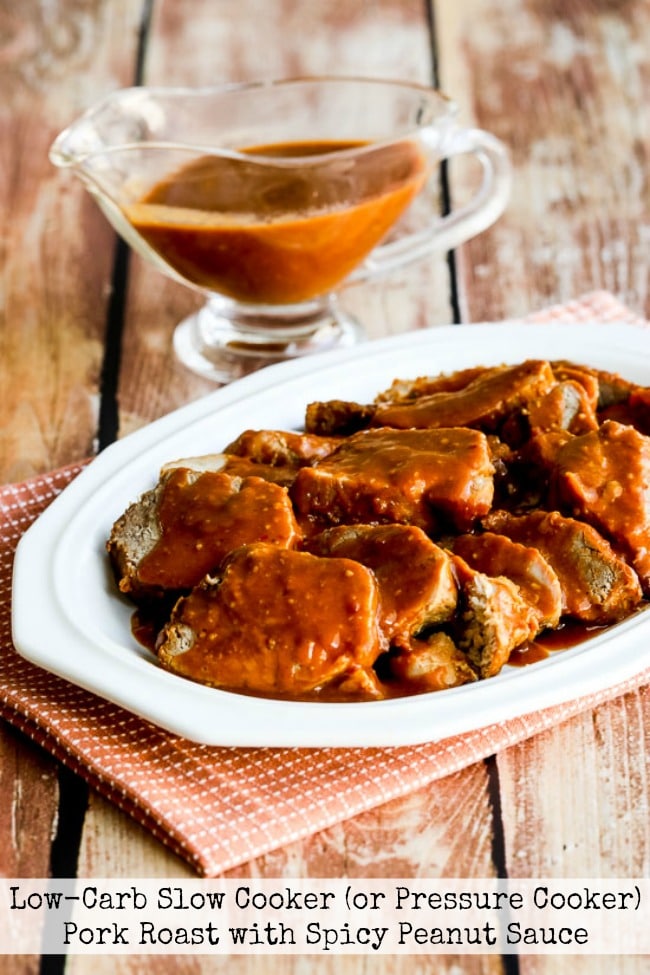 Low-Carb Pork Roast with Spicy Peanut Sauce from Kalyn's Kitchen can be made in the Slow Cooker or the Pressure Cooker, and this has been a hit with everyone who tries it!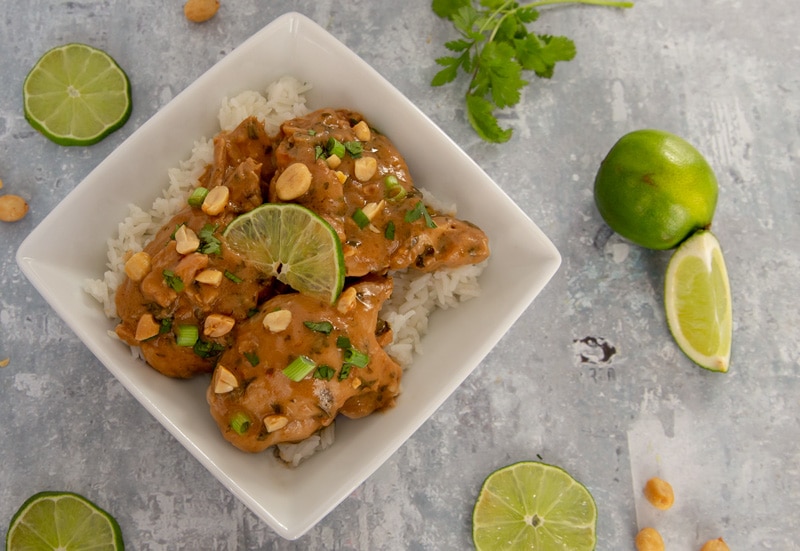 Instant Pot Thai Chicken Thighs from Pressure Cooking Today use ingredients you probably have on hand, and this sounds delicious for an easy dinner!
Crock Pot Thai Pork with Peanut Sauce from Recipes That Crock is another recipe that uses common ingredients you probably keep in hand, and don't you think that looks delicious?
Are You a Fan of Peanut Sauce?
If you've got a favorite recipe that features spicy peanut sauce, let us know about it in the comments!
(Visited 872 times, 1 visits today)