For everyone like me who LOVES Split Pea Soup, these Instant Pot or Slow Cooker Split Pea Soup Recipes are a perfect idea for dinner!
PIN Instant Pot or Slow Cooker Split Pea Soup Recipes!
Fall is here and it's time to make soup, so here's a great collection of 16 different Instant Pot or Slow Cooker Split Pea Soup Recipes! Legumes like split peas and lentils cook up perfectly in the slow cooker or the Instant Pot, and they're inexpensive, tasty, and versatile enough to use with a variety of ingredients. And Split Pea Soup may not be known for its looks, but it's warm and comforting when the weather gets cold.
What kind of split pea soups will you find here?
In this collection of Split Pea Soup Recipes there are split peas cooked with ham, beef sausage, chicken sausage, bacon, and chorizo, and also vegetarian and vegan split pea soups with additions such as cauliflower, coconut milk, cumin, and smoked paprika. I found some fun new ones as well, including a couple with cheese which I think goes so well with soup like this.
How do you get the complete recipe?
Just click any recipe title to see the complete recipe on the original site. All photos are copyrighted to the blog that originally posted the recipe.
Want More Tasty Soup Recipes?
Use Soup or Stew Recipes to see all the Soups!
The BEST Instant Pot Soup Recipes
Cook-All-Day Slow Cooker Soups
Slow Cooker Split Pea Soup from Kalyn's Kitchen can be made with any kind of chicken or turkey sausage, and there are also options for using other types of meat.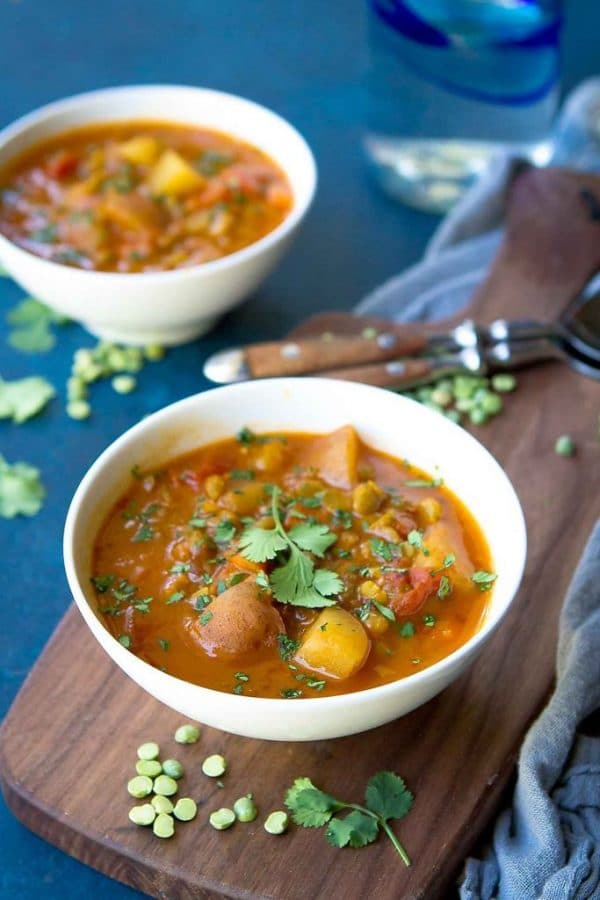 Southwestern Instant Pot Split Pea Soup with Potatoes from Cookin' Canuck has those spicy Southwestern flavors so many people love.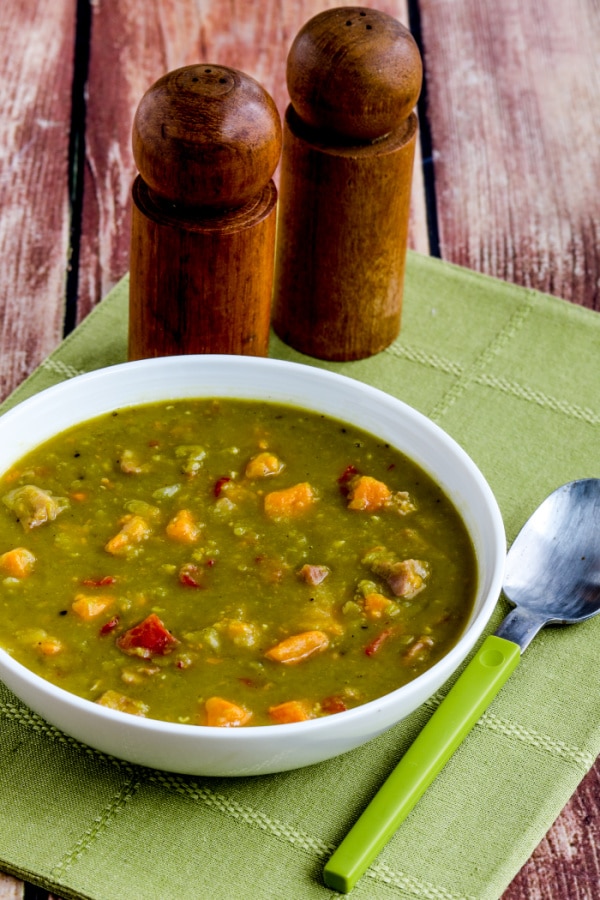 Instant Pot Split Pea Soup from Kalyn's Kitchen has ham, red bell peppers, and sweet potatoes, or there is an option to skip the sweet potatoes and use more red bell pepper for a lower-carb version!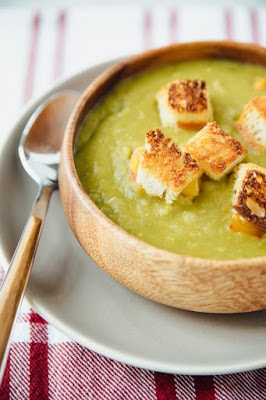 Slow Cooker Vegetarian Split Pea Soup from The Kitchn has amazing-sounding grilled cheese croutons! Don't you love the sound of that?
Crock Pot or Instant Pot Split Pea Soup with Ham from Two Sleevers sounds tasty, and this soup is a great way to use leftover ham!
Pressure Cooker Split Pea Soup with Chicken Sausage from Pressure Cooking Today might win over family members who are suspicious of Split Pea Soup!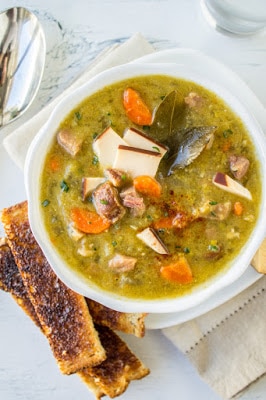 Slow Cooker split Pea Soup with Smoked Gouda from The Food Charlatan sounds amazing, and who wouldn't want Smoked Gouda in their soup?
Slow Cooker Split Pea Soup from Aggie's Kitchen is a classic recipe that will taste great on a cold day!
More Instant Pot or Slow Cooker Split Pea Soup:
Split Pea, Potato, Ham, and Leek Soup from Barefeet in the Kitchen
Slow Cooker Split Pea Soup from Eats Well With Others
Slow Cooker Yellow Split Pea and Sausage Soup from The Perfect Pantry
Split Pea Soup with Tomato and Bacon from Simple Nourished Living
Vegetarian Split Pea and Cauliflower Soup from Kitchen Treaty
Barley, Lentil, Wild Rice, and Split Pea Soup from 365 Days of Slow Cooking
CrockPot Split Pea Soup from Family Fresh Meals
Instant Pot Split Pea Soup (with or without Sausage) from the Perfect Pantry
(Visited 5,009 times, 1 visits today)