These Slow Cooker or Instant Pot Pumpkin Spice Oatmeal Recipes feature steel-cut oats cooked overnight in the slow cooker or quickly in an Instant Pot. Here are 12 different recipes for a delicious pumpkin spice oatmeal breakfast everyone will love!
PIN Slow Cooker or Instant Pot Pumpkin Spice Oatmeal Recipes!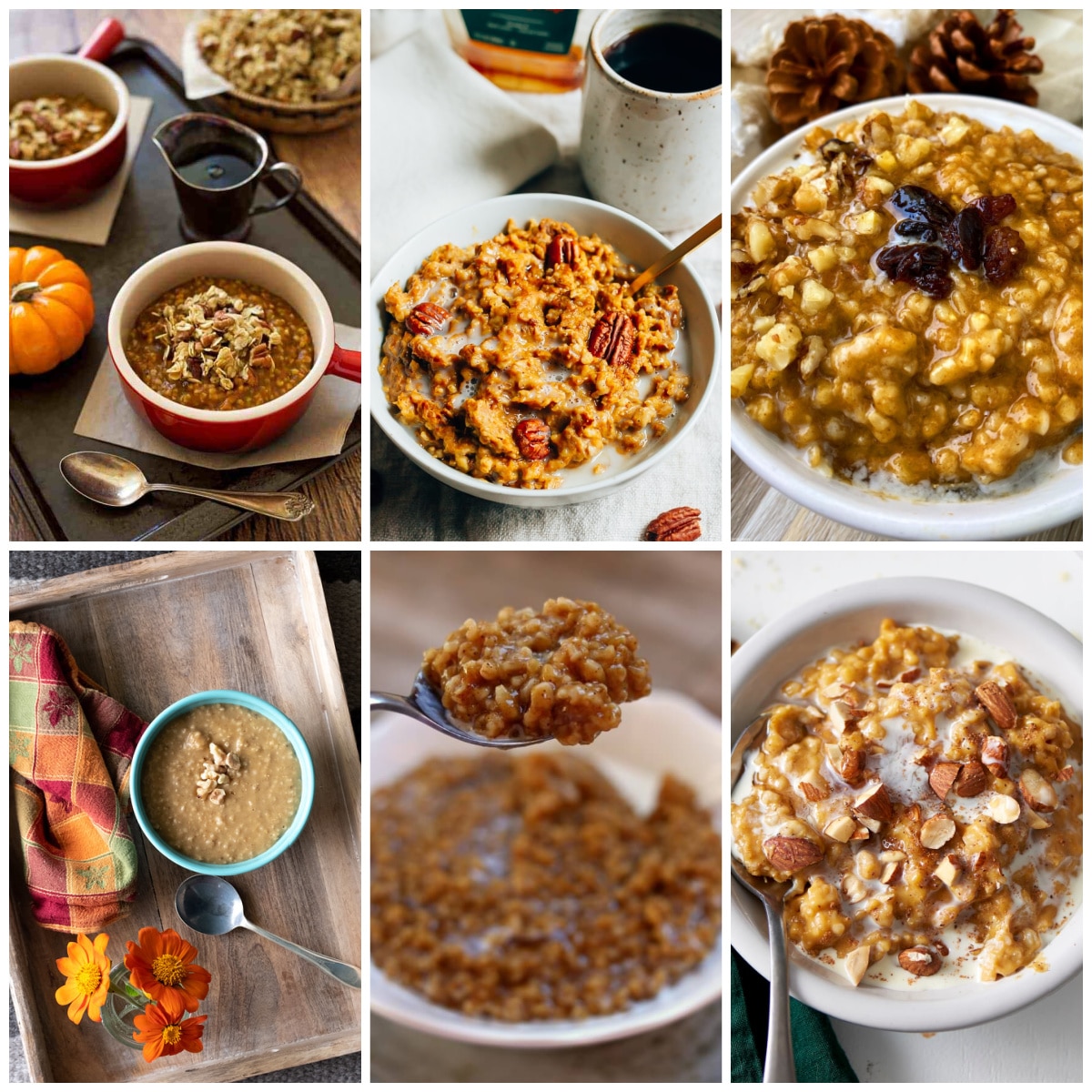 Definitely both oatmeal and pumpkin are favorite ingredients for many people, and here are some Slow Cooker or Instant Pot Pumpkin Spice Oatmeal Recipes for all the pumpkin and oatmeal fans out there! If you're one of those grocery shoppers who stocks up on canned pumpkin the first time it goes on sale, this recipe is for you.
These recipes are all made with steel cut oats, canned pumpkin puree and spices and Pumpkin Spice Oatmeal sounds perfect when you are looking for something good to have for breakfast! And be sure to scroll down past the photos to see all twelve different options for Pumpkin Spice Oatmeal!
What is Pumpkin Spice?
Pumpkin Spice is an American spice blend that's a combination of spices traditionally used when cooking or baking with pumpkin! It usually includes spices like cinnamon, nutmeg, cloves, allspice and ginger, and you can make your own Pumpkin Spice Blend if you have those ingredients but don't have the spice blend.
What are Steel Cut Oats?
Steel cut oats are a less processed type of oats that are higher in fiber and take more time to cook. Read more about the different types of oats used to make cereal.
How do you get the complete recipe?
Just click any recipe name to see the complete recipe on the original site. All photos are copyrighted to the site that posted the recipe.

Instant Pot Pumpkin Pie Steel Cut Oatmeal from 365 Days of Slow Cooking is perfect for a chilly fall morning! This is easy and quick to make and so tasty to start your morning. And there's a link for the slow cooker version if you prefer that.

This Slow Cooker or Instant Pot Pumpkin Oatmeal from Fit Slow Cooker Queen is vegan and it sounds like it would be loaded with flavor!

Slow Cooker Creamy Pumpkin Spice Oatmeal from The Kitchn uses whole milk and maple syrup to add so much amazing flavor.

Instant Pot Pumpkin Pie Steel Cut Oats from Sidewalk Shoes sounds delicious and this post from Pam has lots more ideas for steel cut oats in the Instant Pot!

Slow Cooker Pumpkin Pie Oatmeal from Eating Bird Food has all the flavors of pumpkin pie and only takes 10 minutes to prepare for the slow cooker!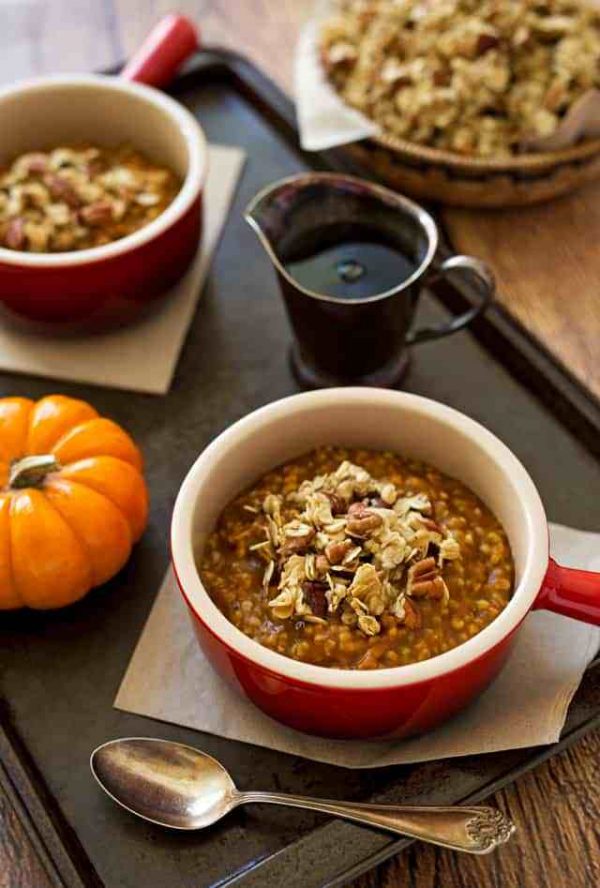 Instant Pot Pumpkin Spice Steel Cut Oats from Pressure Cooking Today sound amazing and this recipe has lots of topping variations as well as instructions for freezing.
More Pumpkin Spice Oatmeal Recipes:
More breakfasts in the Slow Cooker or Instant Pot:
(Visited 1,399 times, 1 visits today)