Here are 22 different delicious Recipes for Steel Cut Oats for you to make in the slow cooker or the Instant Pot! And Steel Cut Oats are perfect for colder weather, and these recipes can help you help you eat a healthy and tasty breakfast!
PIN the Steel Cut Oats recipes to try some later!
Don't you agree that having a hot tummy-warming breakfast seems even more of a necessity when the weather is getting cold outside? And Steel Cut Oats are perfect for a nutritious breakfast option, and if you haven't tried cooking steel cut oats in the slow cooker or the Instant Pot, you're missing out on an easy way to get a healthy breakfast on the table!
And the variations for steel cut oats are endless, so we've collected 22 different Recipes for Steel Cut Oats to give you lots of options! Once you try steel cut oats prepared in the slow cooker or the Instant Pot, I bet it's something you'll make often for a healthy breakfast.
What are Steel Cut Oats?
Steel cut oats are a less processed type of oats that are higher in fiber and take more time to cook. Read more about the different types of oats used to make cereal.
How to Make Steel Cut Oats in the Slow cooker or Instant Pot:
If you're using the Slow Cooker, turn it on before going to bed and wake up to breakfast! If you choose the Instant Pot it's just a few minutes in the morning before you have a warm bowl of deliciousness! Choose the method you prefer and give one of these recipes a try.
How do you get the complete recipe:
Click any recipe title to see that recipe on the original blog. All photos are copyrighted to the blog that originally posted the recipe.
Still Hungry for Breakfast?
Check out Amazing Slow Cooker Breakfast Recipes or The BEST Instant Pot Breakfast Recipes for more good ideas for an easy breakfast.
CrockPot Steel-Cut Oats with Maple Syrup and Pecans
from Kalyn's Kitchen
Pressure Cooker Cinnamon Roll Steel Cut Oats
from Pressure Cooking Today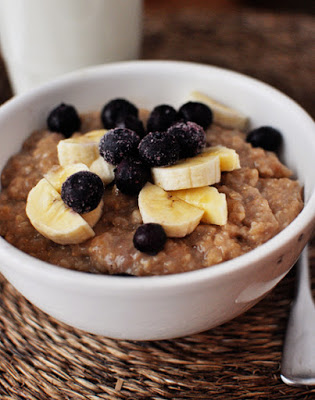 Overnight Slow Cooker Maple and Brown Sugar Oatmeal
from Mel's Kitchen Cafe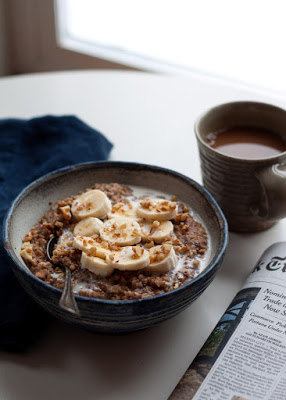 Instant Pot Omega-3 Banana Walnut Steel Cut Oats
from Kitchen Treaty
Overnight, Slow Cooker, Banana and Coconut Milk Steel Cut Oatmeal
from The Yummy Life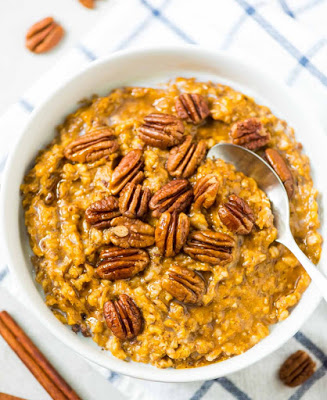 Slow Cooker Pumpkin Overnight Oats
from Well Plated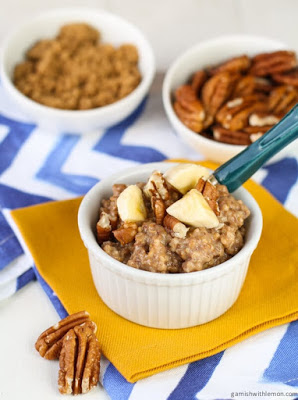 Slow Cooker Steel Cut Oats with Banana
from Garnish with Lemon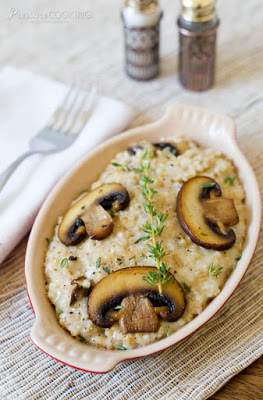 Pressure Cooker Savory Mushroom Thyme Oatmeal
from Pressure Cooking Today
 Slow Cooker Cherry Almond Steel-Cut Oatmeal 
from The Yummy Life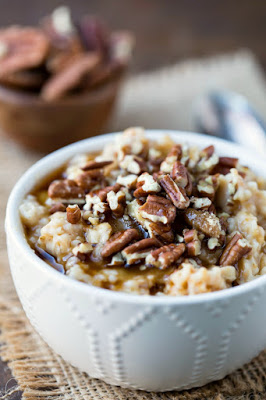 Overnight Slow Cooker Pecan Pie Oatmeal
from I Heart Eating
More Slow Cooker and Instant Pot Steel Cut Oats:
(Visited 6,766 times, 1 visits today)