If you love comfort food you'll love Beef Stroganoff in the Instant Pot, and here are our picks for The BEST Instant Pot Beef Stroganoff! And the creamy sauce means Stroganoff really is comfort food at it's finest, enjoy!
Pin Instant Pot Beef Stroganoff to try some later!
A creamy comfort-food dinner like Beef Stroganoff is pretty much guaranteed to be a hit any time of year, and when you use the Instant Pot you can make a tasty stroganoff dinner without much fuss! And there are some really delicious-looking options in this collection of The BEST Instant Pot Beef Stroganoff!
We focused on classic Beef Stroganoff recipes, but of course every blogger has a slightly different take on it, and they all look delicious!
What is Beef Stroganoff?
Beef Stroganoff is a classic Russian dish that features pieces of beef served in a sauce with sour cream. There are many variations, and most versions include mushrooms.
How do you get the complete recipe?
Just click the recipe title under any photo to see the complete recipe on the original blog. Photos are copyrighted to the blogger who posted the recipe.
Want more recipes with pasta?
Slow Cooker Recipes with Pasta
Slow Cooker or Instant Pot Chicken Alfredo Recipes
The BEST Instant Pot Pasta Recipes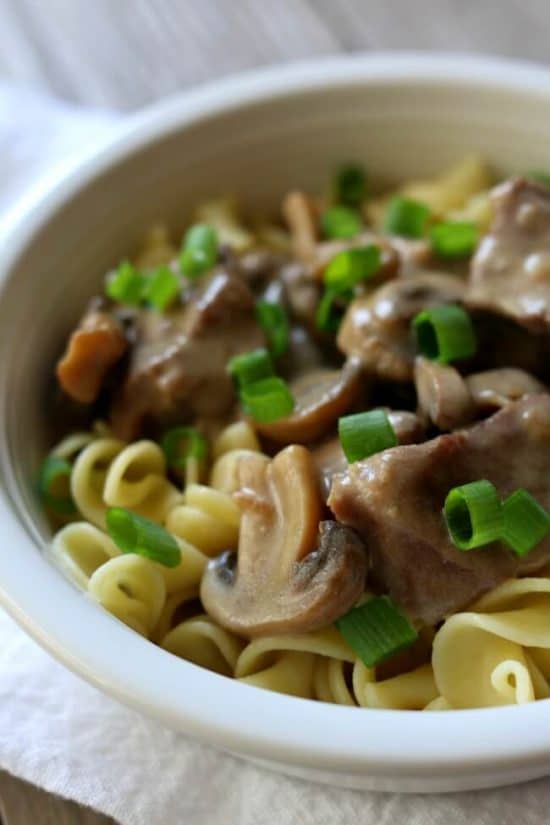 Instant Pot Beef Stroganoff from 365 Days of Slow + Pressure Cooking also has a slow cooker version, and Karen gives you the option of super-easy or from-scratch for this recipe.
This Instant Pot Beef Stroganoff from Eazy Peazy Meals is infused with amazing flavor, with no cream of anything soup! The Instant Pot tenderizes the beef and melds the flavors together perfectly.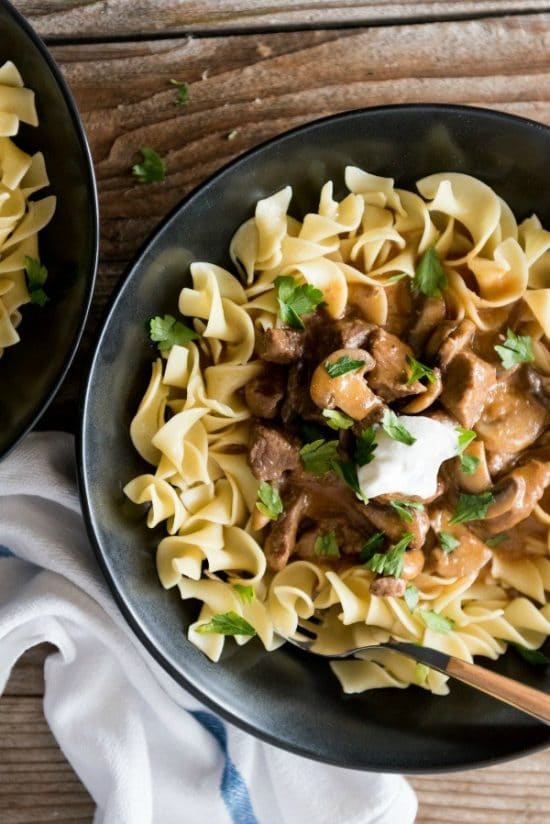 Instant Pot Beef Stroganoff from Mountain Mama Cooks sounds like a classic version of this comfort food dish.
Instant Pot Beef Stroganoff from Your Home Based Mom is comfort food at it's finest. It's quick to put together and cooks in one pot so you just have one pot to clean!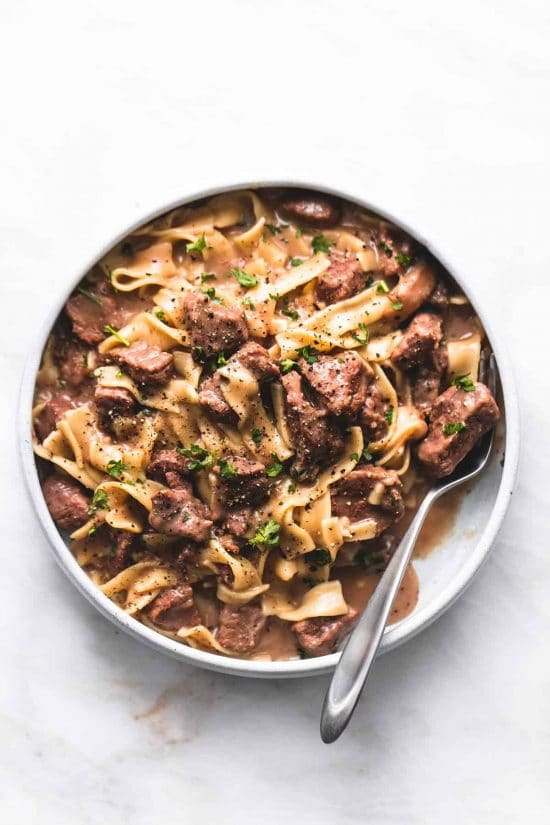 BEST Easy Instant Pot Beef Stroganoff from Creme de la Crumb can also be made in the slow cooker if you prefer that method!
Tender chunks of braised beef and golden brown mushrooms in a creamy, beef gray make up this Pressure Cooker (Instant Pot) Beef Stroganoff from Pressure Cooking Today. Barbara added a fun twist and served it over bow tie pasta. Yum!
This Easy Instant Pot Beef Stroganoff from Oh, Sweet Basil begins with stew meat and crimini mushrooms. Add a few spices, sour cream and beef broth and it turns into a most delicious Beef Stroganoff.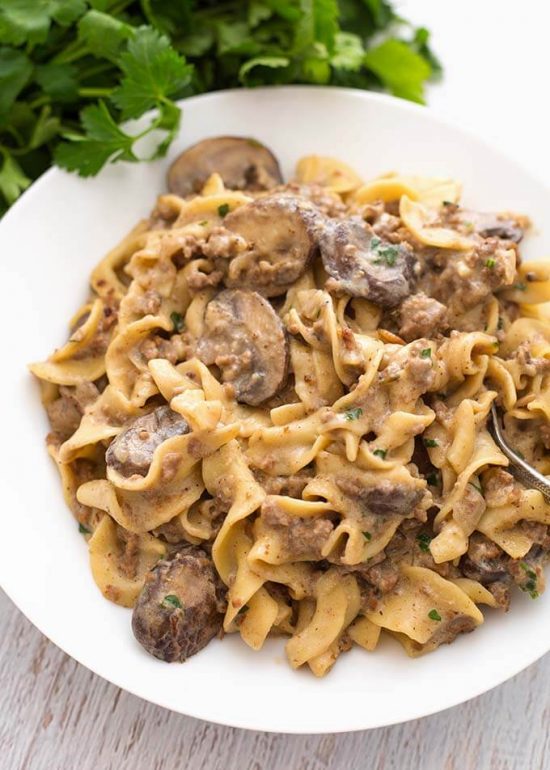 Instant Pot Hamburger Stroganoff from Simply Happy Foodie is a delicious, money saving variation of the traditional Beef Stroganoff.  Rich flavor from simple  ingredients will make this a family favorite that even the kids will devour!
This Instant Pot Beef Stroganoff from Jo Cooks is about as fast and easy as it gets. This version uses lean ground beef and lots of mushrooms, all made in the Instant Pot in less than 30 minutes. Sounds perfect for an easy weeknight dinner.
And finally, Easy Instant Pot Beef Stroganoff from The Typical Mom adds carrots to the mix for a fun variation on stroganoff goodness!
Have you made Instant Pot Stroganoff? Let us know how it went in the comments!
(Visited 7,076 times, 1 visits today)