Instant Pot or Slow Cooker Summer Dinners can help you keep the kitchen cool when it starts to get too hot to want to cook on the stove! And this round-up has 30 different ideas for summer meals you can make without heating up the kitchen.
PIN the Summer Dinners to try some later!
Summer starts officially on June 21, but the weather heats up in many places long before that. And when it gets warm I hate standing over the hot stove, which is why I love using my favorite kitchen appliances to make Instant Pot and Slow Cooker Summer Dinners. These dinners made in the slow cooker or the Instant Pot will keep your kitchen cool, and every one of the summer dinners included in this updated post really do look amazing!
And many of these summer dinners are low-carb or can easily be made low-carb with a few easy changes like using low-carb tortillas or pita bread, so if you're watching carbs you might want to PIN this post so you can make tasty low-carb dinners all summer long!
What do we mean by Summer Dinners?
What I consider to be a summer dinner is a meal where there's some protein cooked in the slow cooker or Instant Pot, but the final dish includes a cooling ingredient like lettuce, avocado, sour cream, yogurt, or slaw.
Want more ideas for summer dinner?
Here are all the Summer Dinners featured on this site. And if you still want more ideas for summer recipes, check out 20 Amazing Slow Cooker Summer Dinners, Slow Cooker Summer Side Dishes, or Slow Cooker Lettuce Wraps.
How can you get the complete recipe?
Click any recipe title in this post to see the complete recipe on the original blog. All photos are copyrighted to the blog that originally posted the recipe.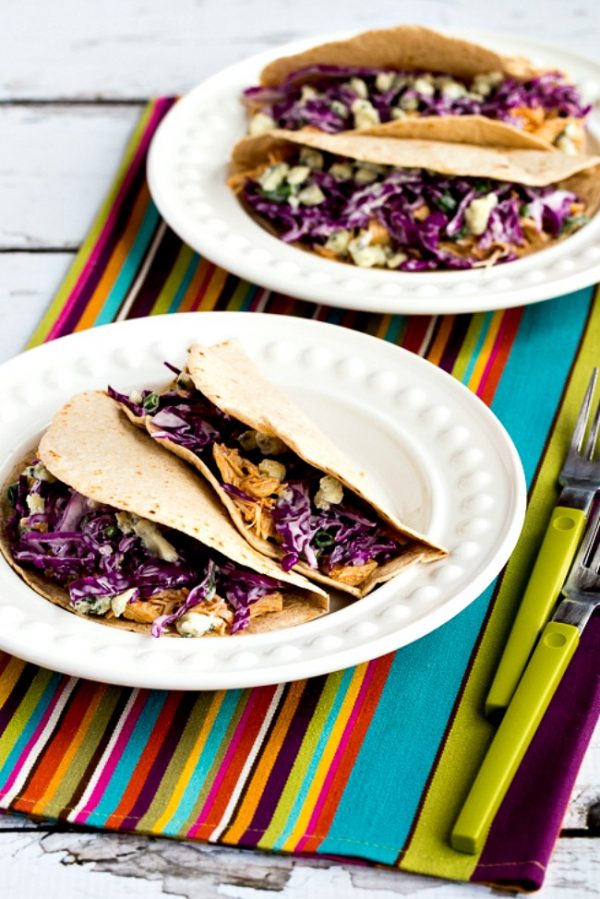 Buffalo Chicken Tacos
from Kalyn's Kitchen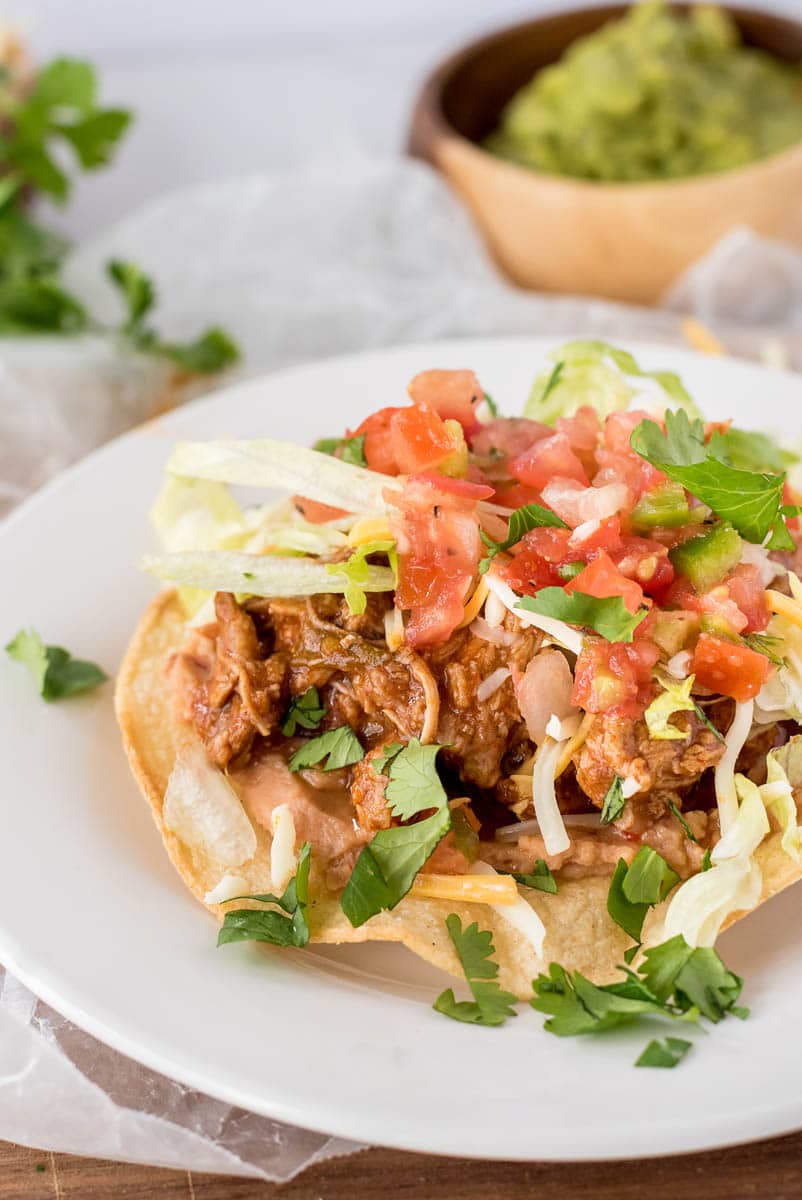 Cafe Rio Style Sweet Pork Tostadas
from Pressure Cooking Today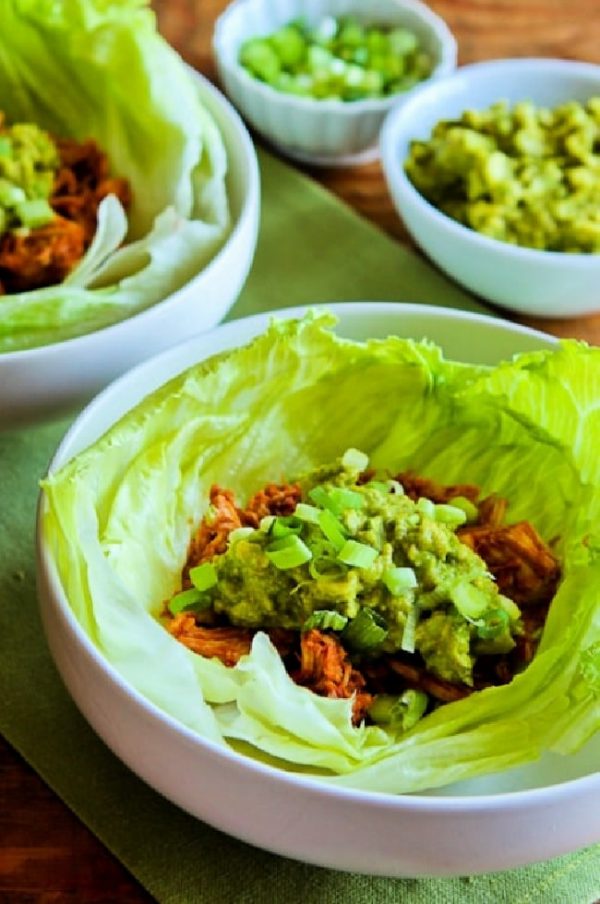 Slow Cooker Barbecued Chicken
from Kalyn's Kitchen
Slow Cooker Roast Beef Po' Boys
from The Kitchn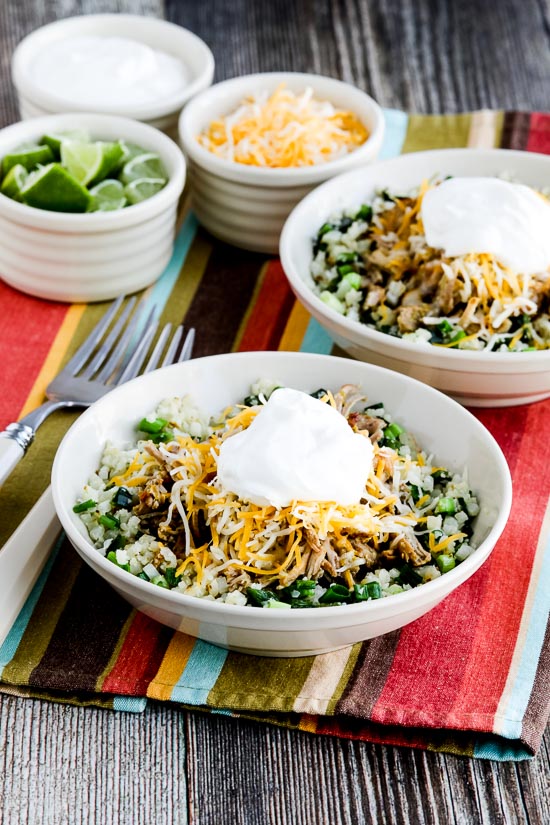 Green Chile Pork Taco Bowl
from Kalyn's Kitchen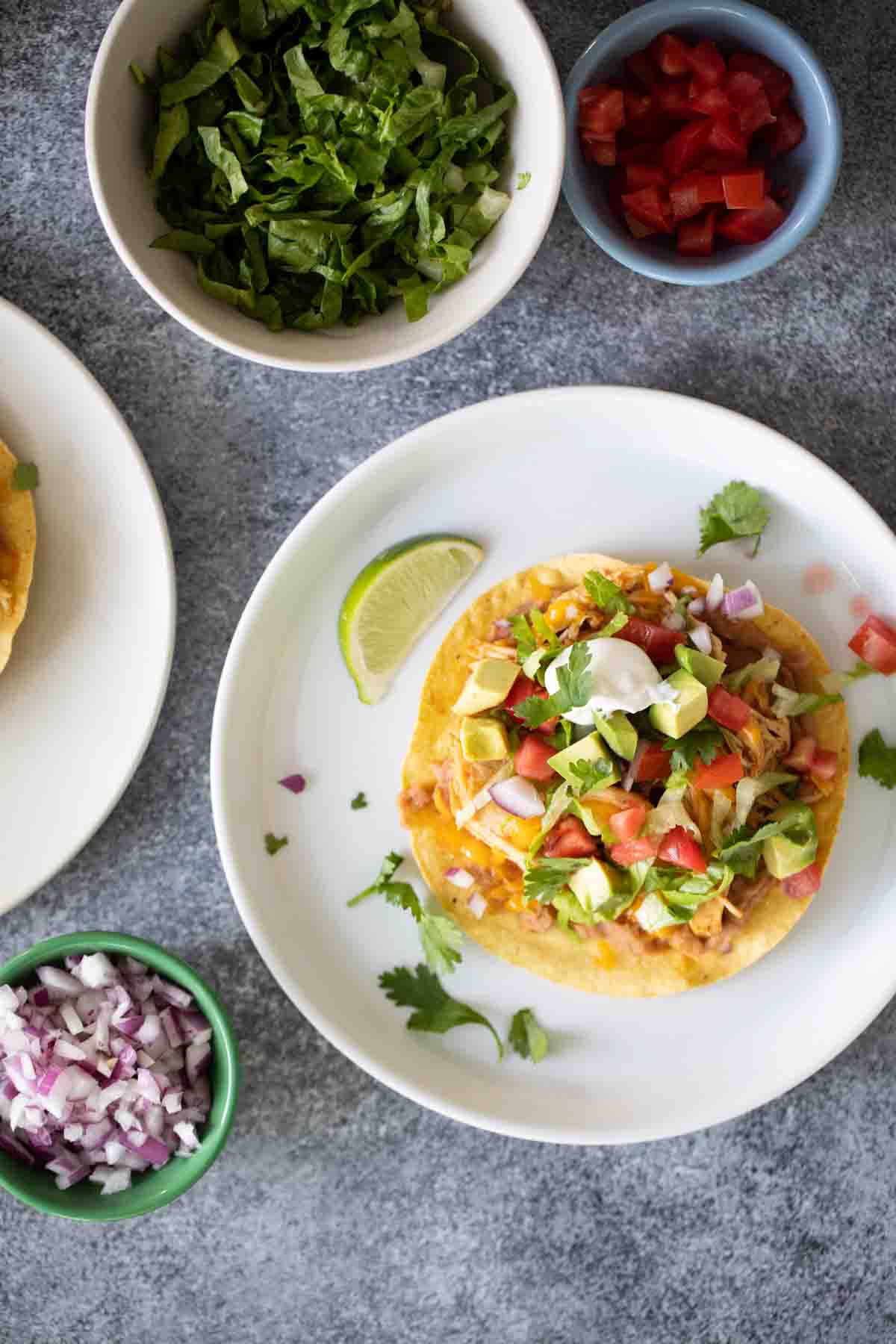 Slow Cooker or Instant Pot Chicken Tostadas
from Taste and Tell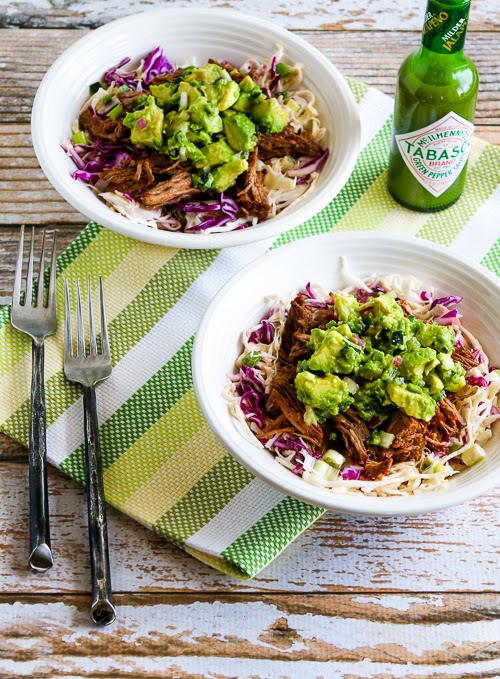 Green Chile Shredded Beef Cabbage Bowl
from Kalyn's Kitchen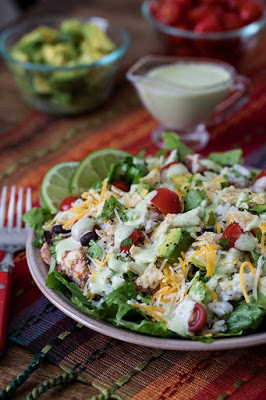 Instant Pot Cilantro Lime Chicken Salad
from Pressure Cooking Today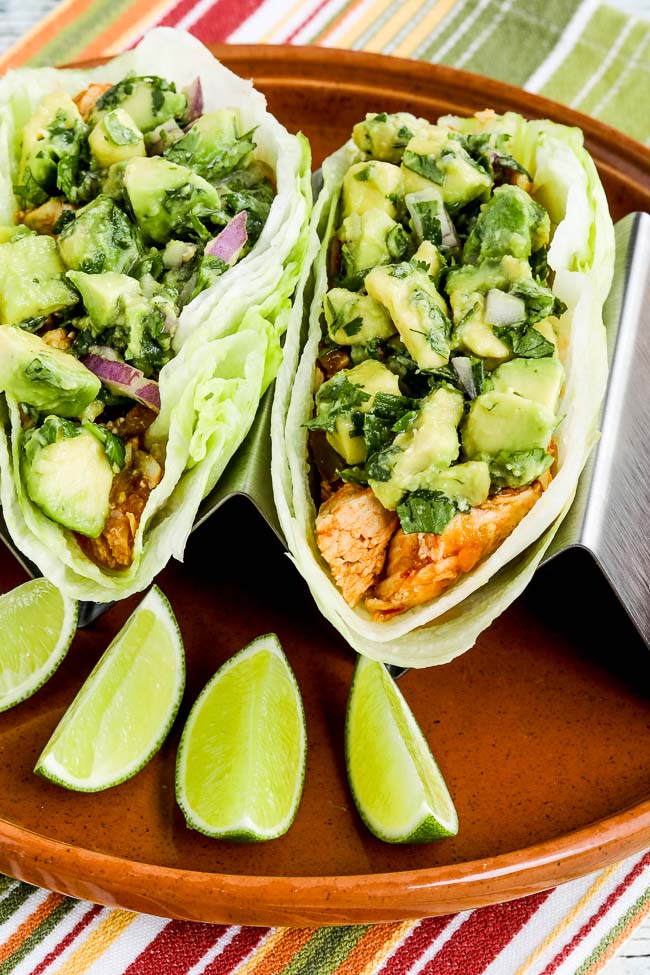 Spicy Shredded Chicken Lettuce Wrap Tacos
from Kalyn's Kitchen
Crock Pot or Instant Pot Buffalo Chicken Lettuce Wraps
from Skinnytaste
Shredded Beef Tacos with Spicy Slaw and Avocado
from Kalyn's Kitchen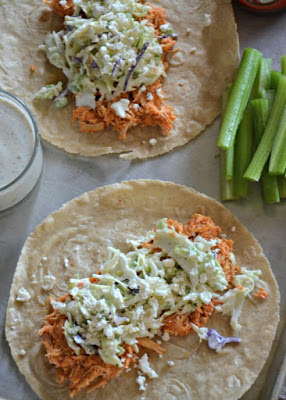 Slow Cooker Buffalo Chicken Tacos with Blue Cheese Slaw
from Mountain Mama Cooks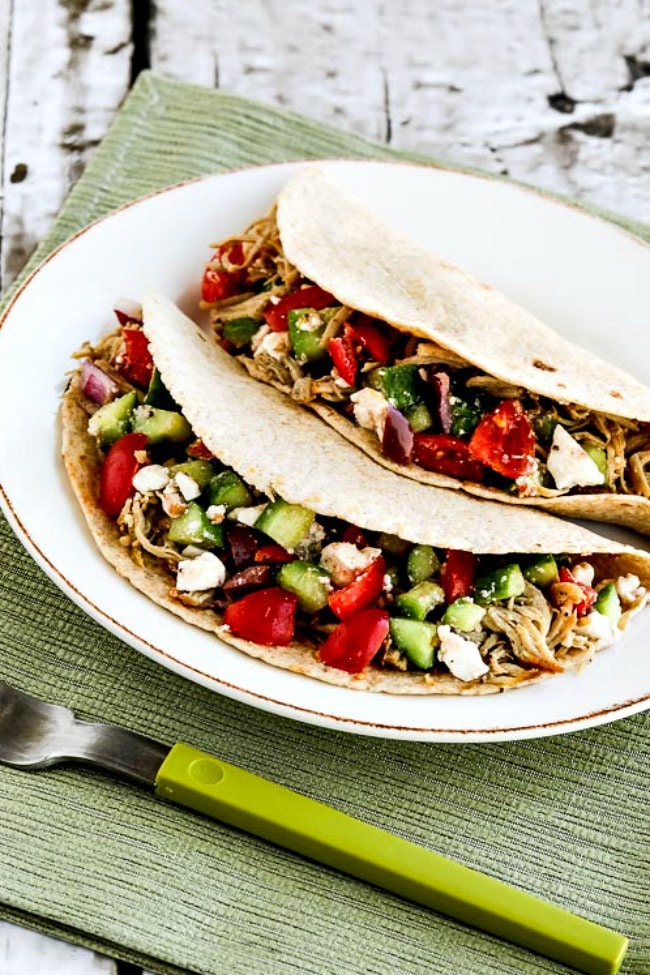 Low-Carb Greek Pork Tacos
from Kalyn's Kitchen
Slow Cooker Honey Garlic Chicken Lettuce Wraps
from Slow Cooker Gourmet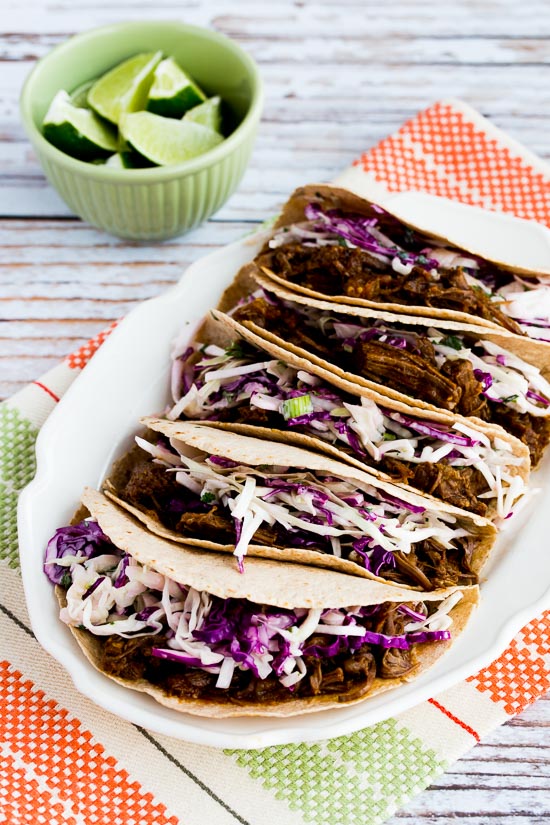 Flank Steak Tacos 
from Kalyn's Kitchen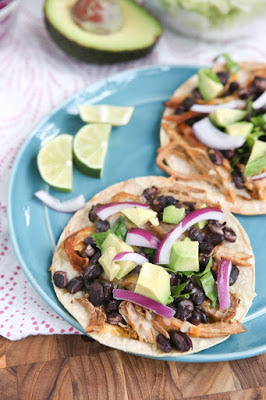 Slow Cooker Salsa Verde Pork Tostadas
from Aggie's Kitchen
More Instant Pot and Slow Cooker Summer Dinners:
Crock Pot Barbecued Chicken from Kalyn's Kitchen
BBQ Pulled Chicken Tostadas with Cole Slaw from Bev Cooks
Slow-Cooked Carnitas Tacos from Recipe Girl
Slow Cooker Middle Eastern Garlic Chicken from The Perfect Pantry
Slow Cooker Pork Carnitas or Instant Pot Pork Carnitas from Skinnytaste
Thai Salad with Slow Cooked Tofu from Fat Free Vegan Kitchen
Slow Cooker Sweet and Smoky Beef from The Perfect Pantry
Instant Pot Chicken Gyros from 365 Days of Slow + Pressure Cooking Cooking
Slow Cooker Mexican Pulled Pork Tacos from Simply Recipes
Spicy Barbacoa Soft Tacos from Bev Cooks
Instant Pot Shredded Beef Tacos from Your HomeBased Mom
Instant Pot Burrito Bowls from 365 Days of Slow + Pressure Cooking
Slow Cooker Greek Pork Gyro from Your HomeBased Mom
Slow Cooker Shredded Hoisin Beef for Sandwiches, Slicers, or Lettuce Wraps from The Perfect Pantry
(Visited 14,826 times, 1 visits today)