Here are Three Fantastic Recipes for Pork Roast for our Friday Favorites recommendation to cook this weekend, because roast pork is one of those dishes people love for dinner! And we have recipes for pork roast here for the Instant Pot or the Slow Cooker.
Click  to PIN Three Fantastic Recipes for Pork Roast!
Click Here to see The Best Slow Cooker Pork Tacos from Food Bloggers!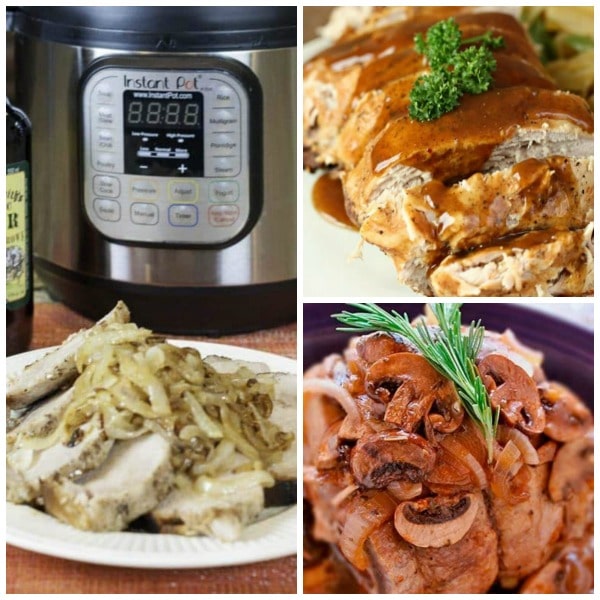 We're updating this post to give you Three Fantastic Recipes for Pork Roast, and don't you agree that slow cooked pork is one of those foods that's pretty darn delicious? Or if you choose the Instant Pot you can have pork roast in much less time! You can add so many other good flavors to blend with the pork to make slightly different but equally delicious variations.
These three options for Slow Cooker or Pressure Cooker Pork Roast include balsamic, honey, garlic, apple cider, onion, apricot jam, pomegranate juice, mushrooms, and many other tasty ingredients.  Check out the pork roast recipes, and enjoy a pork roast dinner soon!
All photos are copyrighted to the site that posted the recipe. Just click the recipe name under any photo to see the complete recipe on that site.