Potatoes are so delicious and make a great side dish, and making potatoes in the Instant Pot is a great trick when you have too many things that need the stove. Here are The Best Instant Pot Potato Recipes to give you plenty of options for holiday meals or just  for dinner tonight!
Click here to PIN The BEST Instant Pot Potato Recipes!
Click here for The Best Slow Cooker Recipes for Potatoes.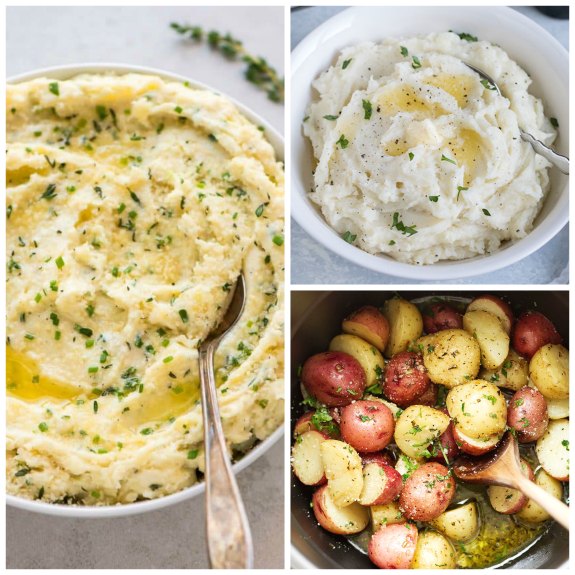 Thanksgiving is next week, and I know for a holiday meal like that, using the slow cooker or pressure cooker can be a great trick to free up space on the stove. We've already featured 50+ Recipes for a Slow Cooker (or Instant Pot) Thanksgiving and that post has ideas for slow cooker turkey breast, mashed potatoes, sweet potatoes, stuffing, and cranberry sauce, as well as some Instant Pot Thanksgiving Round-ups. And we did a great round-up of delicious ideas for Instant Pot Sweet Potatoes  and shared Moist and Tender Pressure Cooker Turkey Breast as well.
But potatoes are such a perfect thing to cook in the Instant Pot, so our team worked hard to put together this collection of The BEST Instant Pot Potato Recipes so we could share it with you in time for Thanksgiving. There are some great mashed potato recipes here that would be perfect to serve with your turkey, but there are lots of other ideas for Instant Pot potatoes to serve any time of year. If your family loves potatoes for a side dish and you love the Instant Pot, you really need to PIN some of these recipes and give them a try!