This delicious Pumpkin Chili with Ground Beef can be made in the slow cooker or the Instant Pot, and you'll make this over and over.
Go right to the recipe for Pumpkin Chili at Kalyn's Kitchen!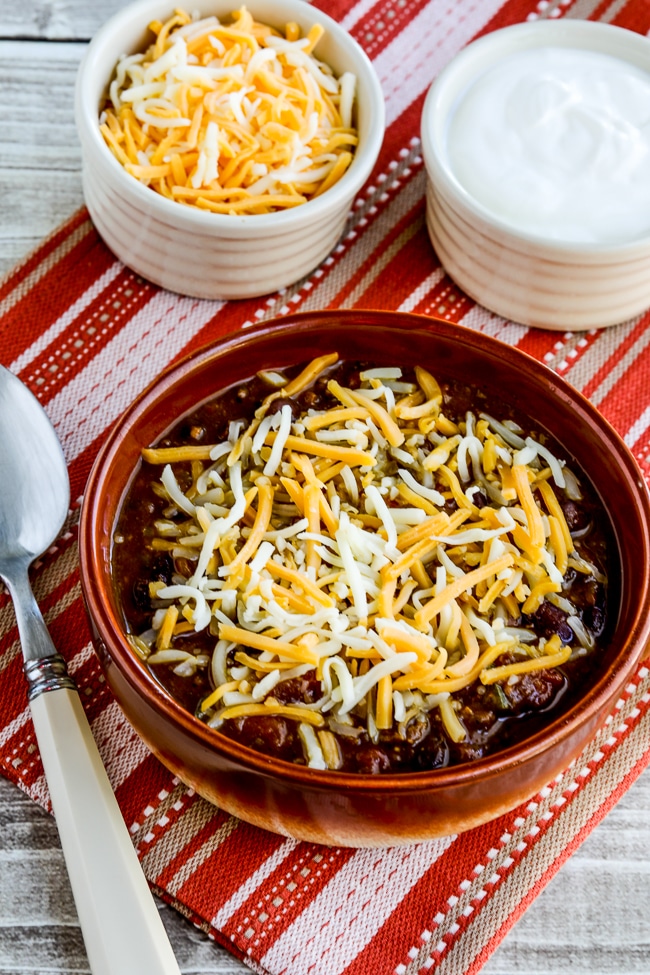 This Pumpkin Chili with Ground Beef from Kalyn's Kitchen has been a popular slow cooker recipe on my site for years, my nephew Matt and his wife Lindy  even won a chili-making contest with the recipe! So not long ago I decided I had to make an Instant Pot version of this much-loved pumpkin chili. Now you can get your pumpkin on with some pumpkin chili using whichever cooking method you prefer!