Here are Orange Chicken Recipes to make in the Slow Cooker or the Instant Pot, and I bet your family will love orange chicken for dinner! 
PIN the Orange Chicken Recipes to try some later!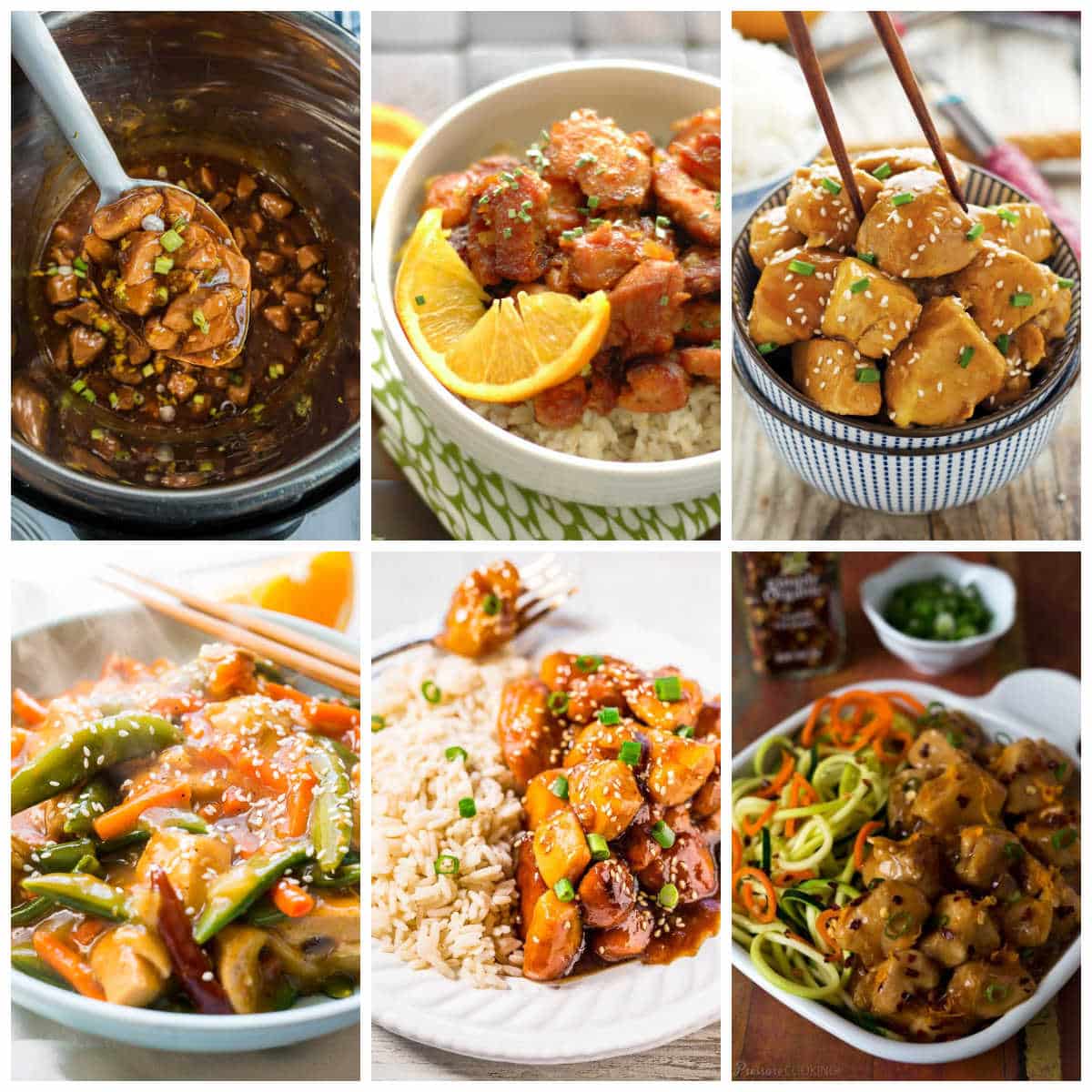 Orange Chicken is definitely a family-friendly dinner idea, and there are 14 different Orange Chicken Recipes here for you to try! Each blogger has a slightly different approach to this take-out favorite, so if your family loves Orange Chicken try a few of them and and see which one they like best!
And all of the recipes for Orange Chicken featured here are going to be much healthier than the take-out orange chicken you get from a Chinese restaurant. And making Orange Chicken at home is going to be a lot less expensive too.