You'll love the chicken taco recipes in this round-up of Slow Cooker Chicken Tacos for a tasty family-friendly dinner! And many of these recipes can easily be a low-carb meal if you choose the right ingredients!
PIN the Chicken Tacos to make some later!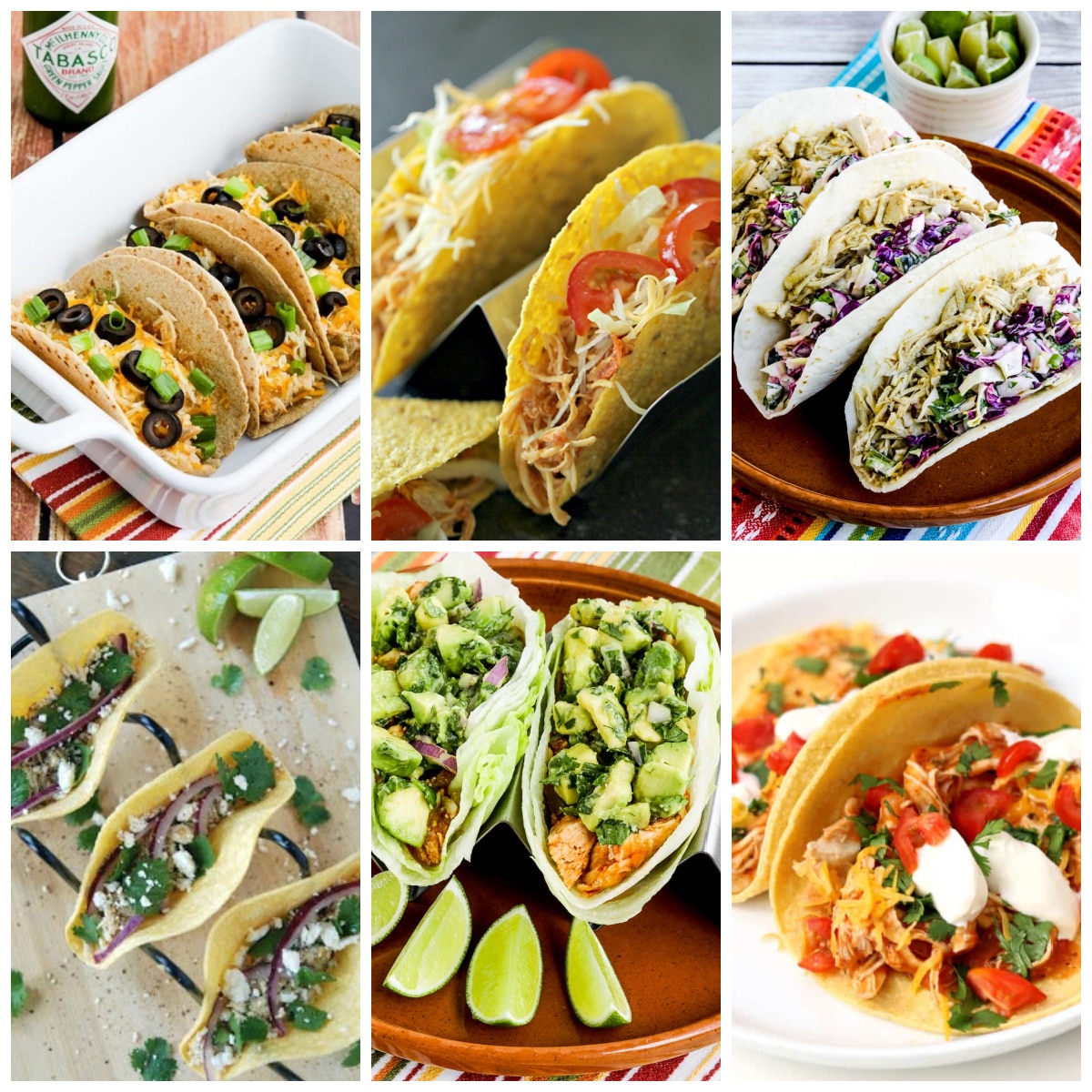 There's a lot to love about the varied options in this great collection of Slow Cooker Chicken Tacos! And if you use Low-Carb Tortillas (and make sure ingredients like Salsa Verde or Tomato Salsa don't have added sugar), many of these chicken taco recipes can be a low-carb meal!
Each of the sixteen recipes featured here is a slightly different version of slow cooker tacos filled with chicken, and a few of the recipes also have Instant Pot Instructions if you prefer that method. Hope you enjoy trying some chicken tacos soon for an easy and flavorful dinner!