This collection of Instant Pot Dinners with Ground Beef has 30 tasty dinners, with ideas for every season of the year. And ground beef is perfect for quick dinners in the Instant Pot, and most people keep it in the freezer, right?
Pin the Instant Pot ground beef dinners to try some later!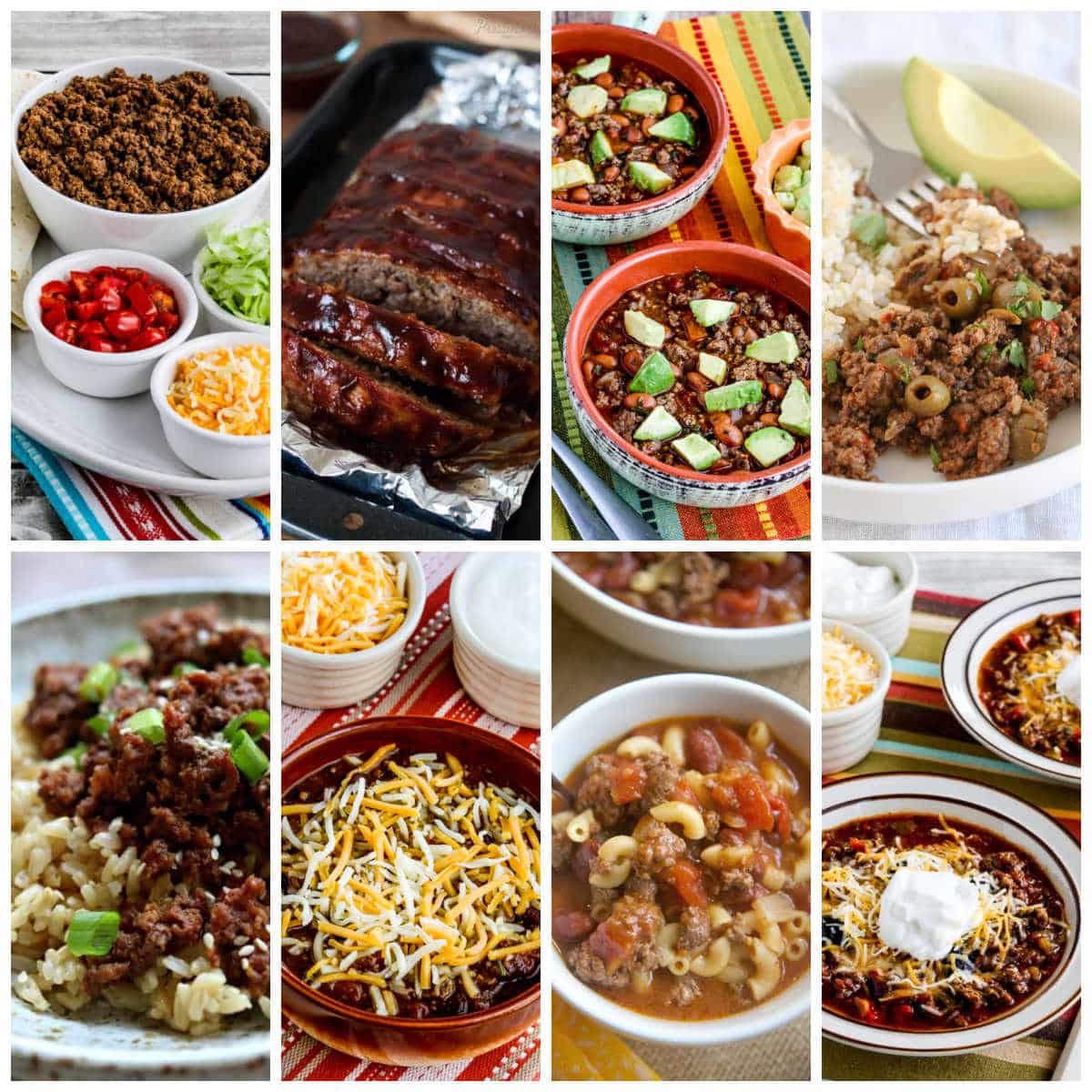 There are 30 tasty dinner ideas in this collection of Instant Pot Dinners with Ground Beef! That's 30 different times you can use the Instant Pot to make a delicious family-friendly dinner before you run out of ideas! And I bet you have some ground beef in your freezer right now; am I right about that?
And many of these easy dinners with ground beef are one-pot meals, which makes a tasty Instant Pot dinner even quicker to get on the table. You'll find ground beef recipes of every kind here; hope you enjoy trying them!
What kinds of Dinners with Ground Beef are featured here?
This collection of ground beef dinners has American classics like Chili, Meatloaf, Chili Mac, Sloppy Joes, Spaghetti, Hamburger Stroganoff, and of course soups and stews with ground beef. There are also international recipes for things like Shawarma, Korean Beef, Cuban Picadillo, Goulash, and Lasagna.
Want ground beef dinners for the slow cooker?
There's also a great collection of Slow Cooker Recipes with Ground Beef  on this site if you're still a slow cooker fan.
How do you get the complete recipe?
Just click any recipe title to see the complete recipe on the original site. All photos are copyrighted to the blogger that posted the recipe.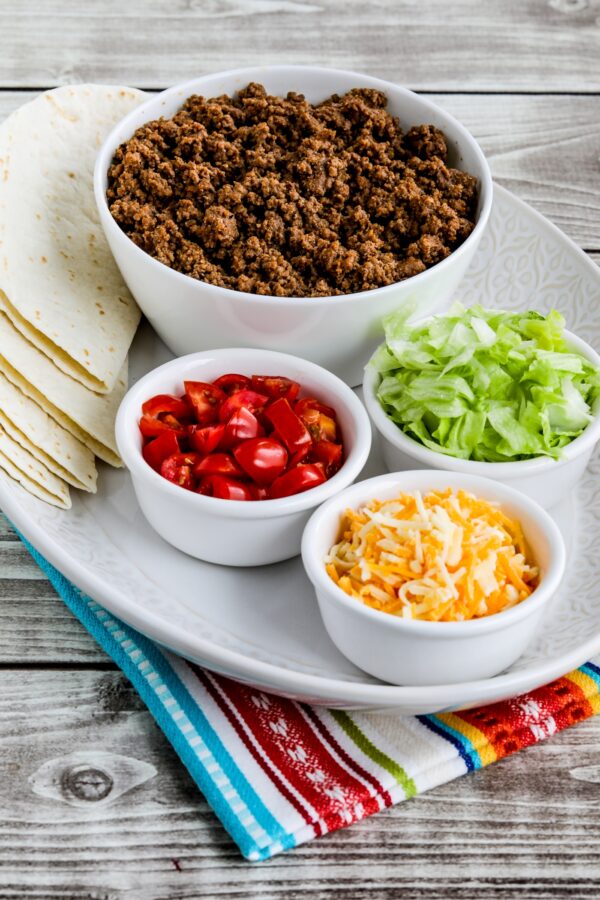 I bet this Instant Pot Taco Meat from Kalyn's Kitchen is a recipe you're going to make over and over, and this is great in tacos, burritos, enchiladas, and taco salad! And this can easily be a low-carb meal.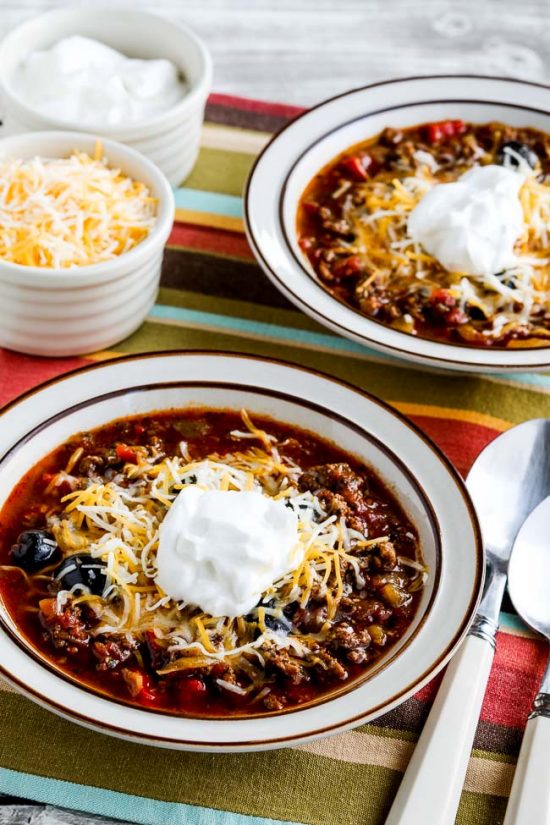 Instant Pot Ground Beef Olive Lover's Chili from Kalyn's Kitchen is going to be a hit with every chili fan who likes olives, and this recipe is Keto, low-carb, and gluten-free.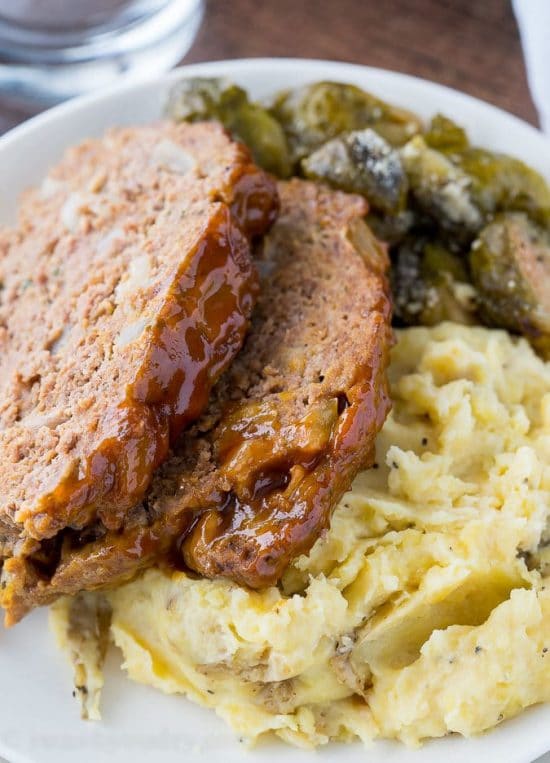 Instant Pot Meatloaf Mashed Potatoes from I Wash You Dry is a complete meal made in the Instant Pot!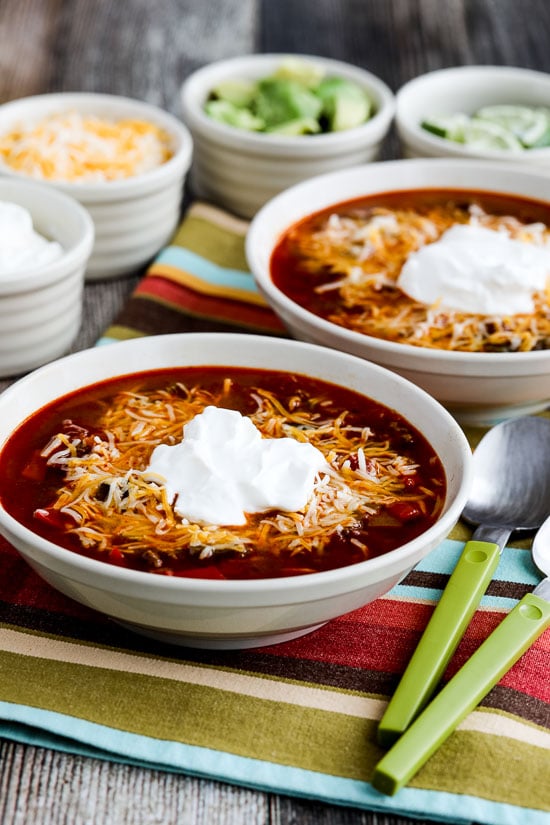 Instant Pot Low-Carb Taco Soup from Kalyn's Kitchen has been hugely popular, and some people even report they make this in the summer!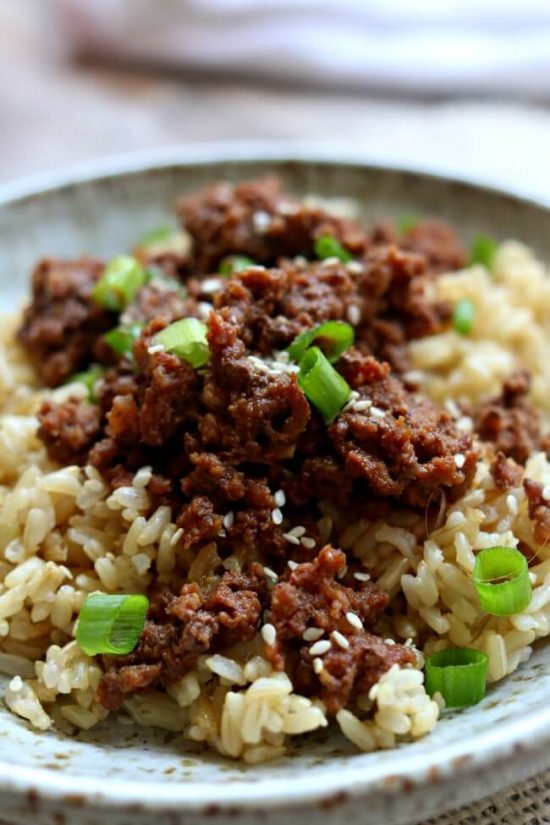 Instant Pot Korean Beef and Brown Rice from 365 Days of Slow + Pressure Cooking sounds easy and tasty for a family-friendly dinner!
Instant Pot Pinto Beans with Ground Beef from Kalyn's Kitchen is loaded with flavor from garlic, onion, tomatoes, spices, and fresh herbs, and I bet this will be a hit with your family!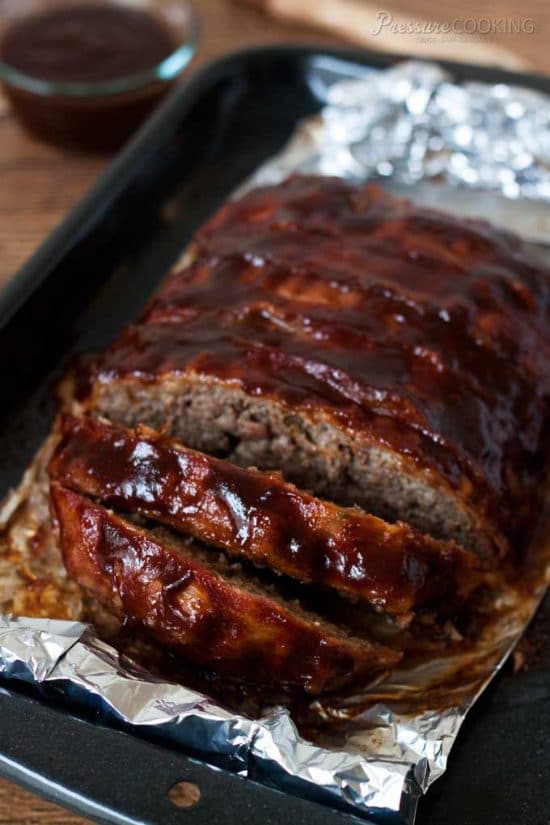 Don't you love the sound of this Pressure Cooker BBQ Bacon Meatloaf from Pressure Cooking Today!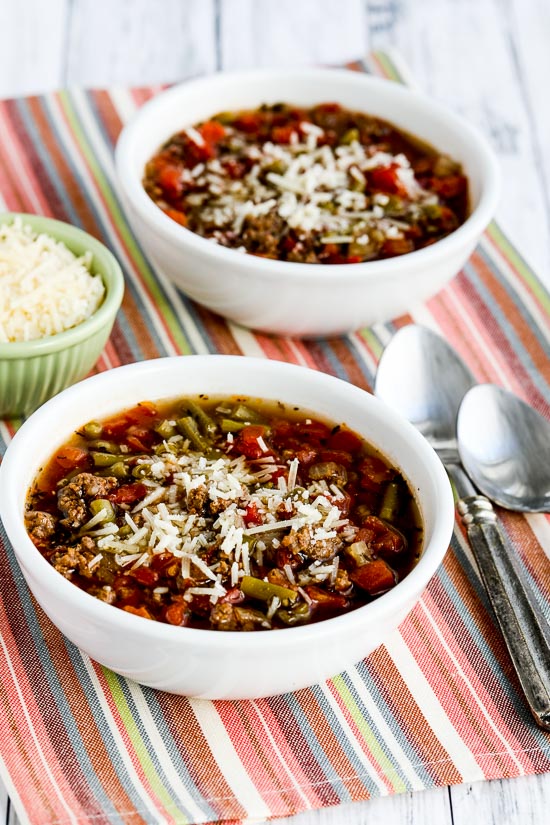 Instant Pot Soup with Ground Beef, Green Beans, And Tomatoes from Kalyn's Kitchen is an easy ground beef soup that uses ingredients you probably keep on hand! And this soup is low in net carbs.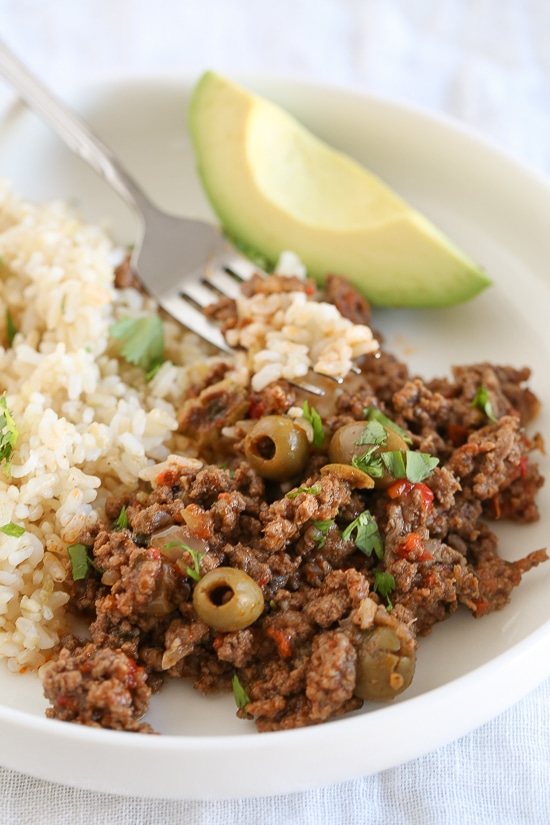 Instant Pot Cuban Picadillo from Skinnytaste is a flavorful dish that Gina reports is a family favorite!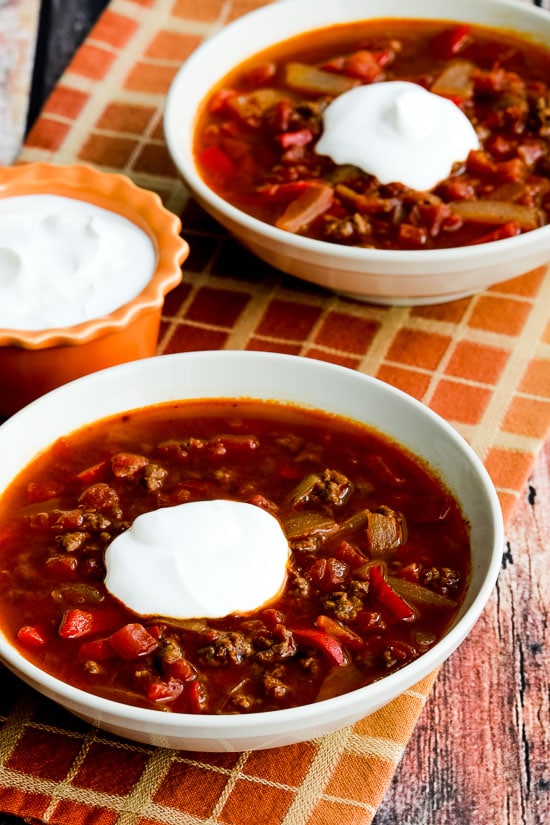 Instant Pot Goulash Soup from Kalyn's Kitchen has all the flavors that people love in Hungarian Goulash in an easy-to-make soup that's low in carbs and gluten-free!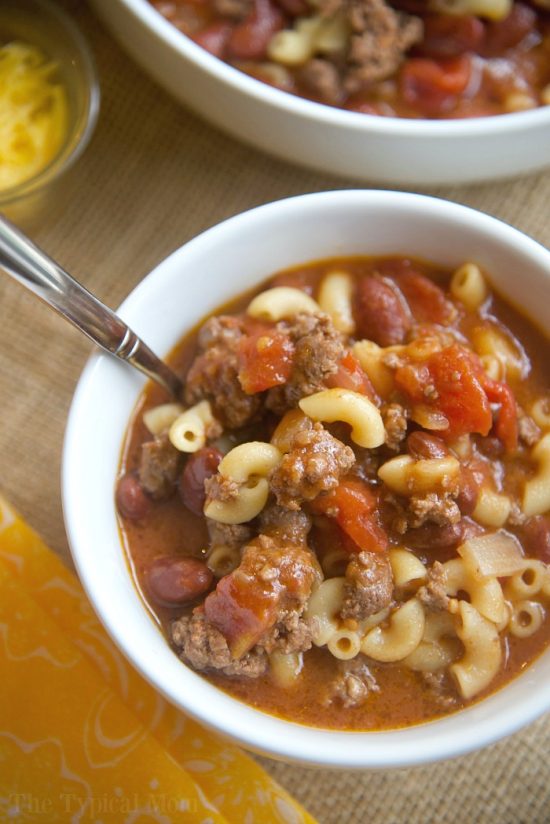 5 Minute Instant Pot Chili Mac from The Typical Mom is a dinner idea that every busy mom will want to have in their dinner rotation!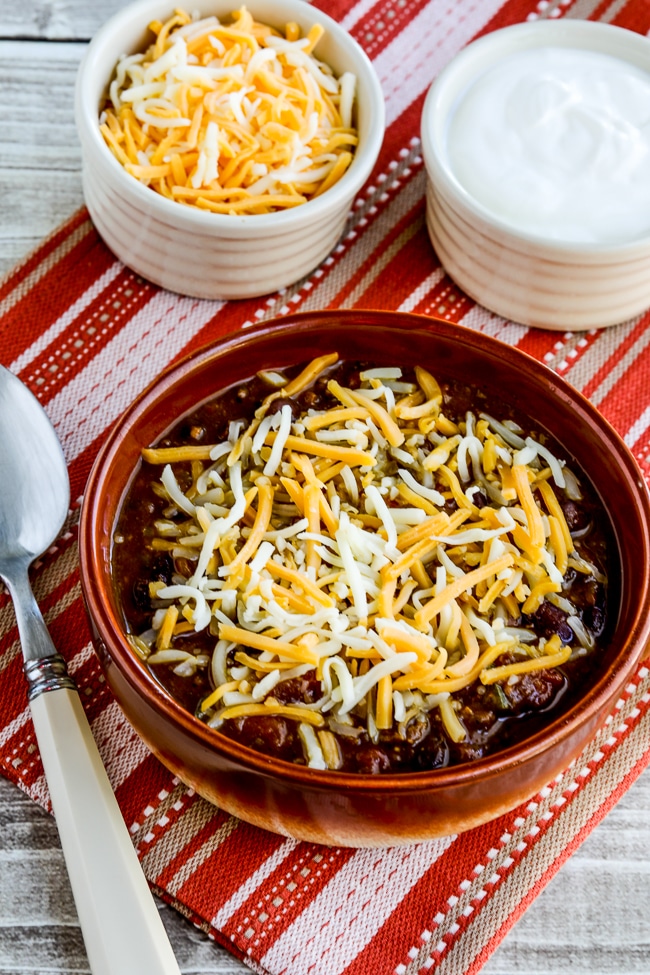 Pumpkin Chili with Ground Beef has been super popular on Kalyn's Kitchen, and this can be made in the slow cooker or the Instant Pot!
Lots MORE Tasty Instant Pot Dinners: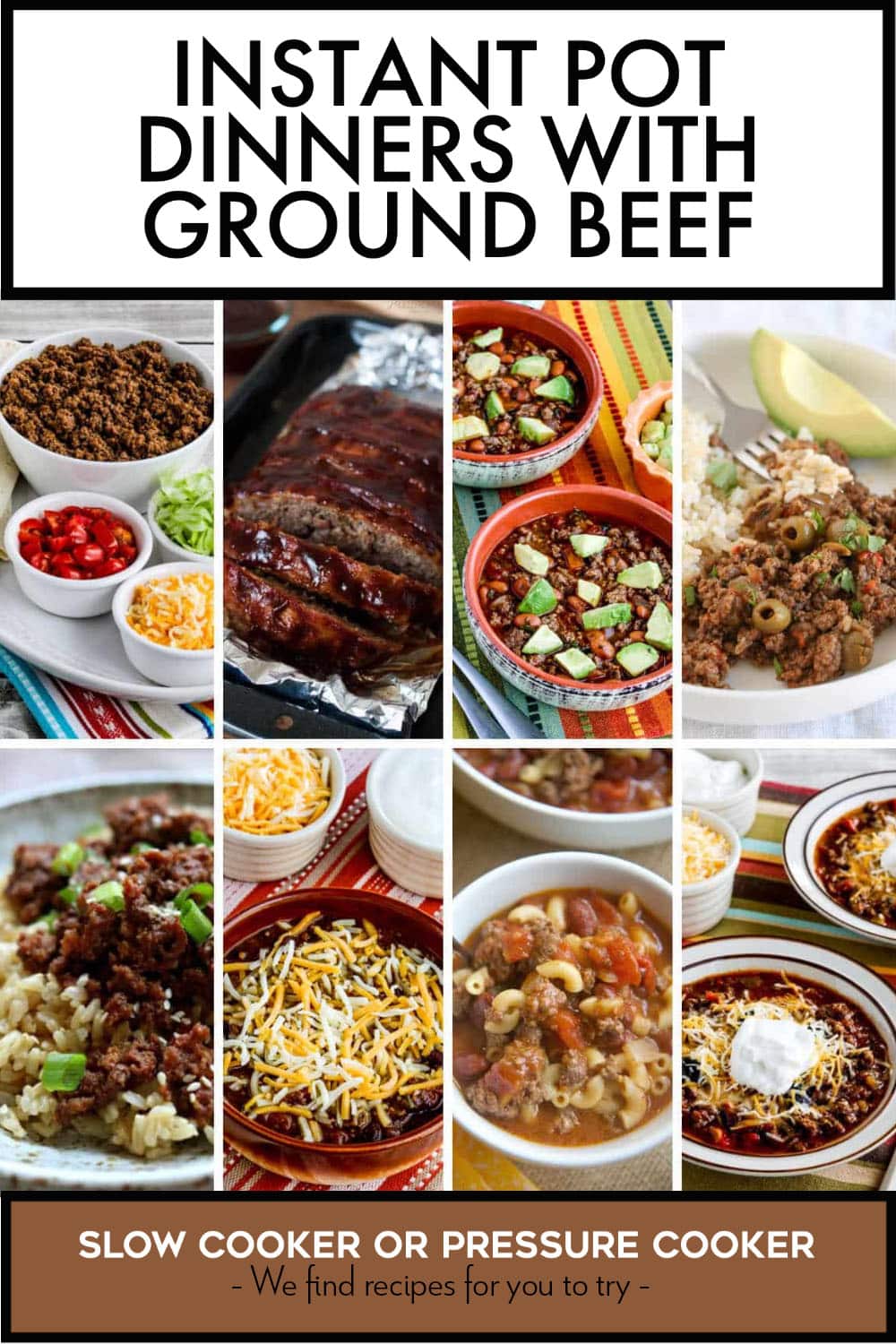 (Visited 84,037 times, 1 visits today)