It's almost Back-to-School time, so here quick and easy Kid-Friendly Instant Pot Recipes to help with those school-night dinners! And some also have Slow Cooker instructions if you prefer that method!
Click here to PIN 25 Amazing Kid-Friendly Instant Pot Recipes!
Click Here to see The BEST Kid-Friendly Slow Cooker Recipes!
Before I start talking about 25 Amazing Kid-Friendly Instant Pot Recipes I want to mention that if you're an e-mail subscriber to this site (or if you're seeing it a few days after I publish this) you'll notice that the blog is having a make-over! I mentioned back in April that changes were coming that would make the Instant Pot fans happy, and sometime on Monday, July 31, Slow Cooker from Scratch will become Slow Cooker or Pressure Cooker!
We're changing the name of the site but not the web address, so there shouldn't be issues with finding things, but it is a major change because we're switching to a more sophisticated self-hosted blogging platform. That should make the site more functional, and there may be a few bugs to get worked out, but keep your fingers crossed that things will go smoothly!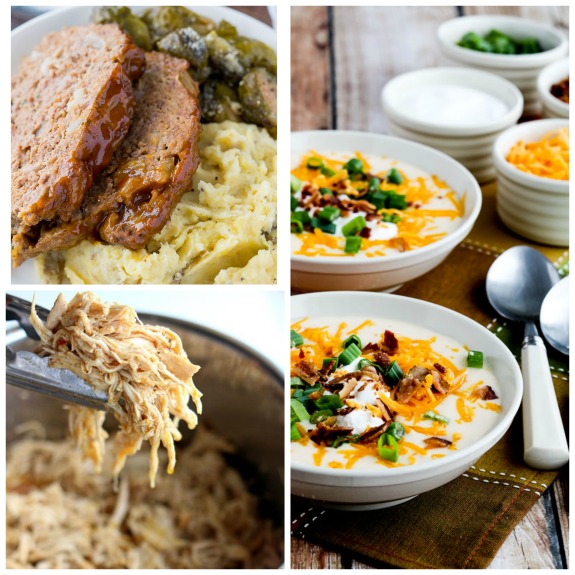 Now let's talk about kid-friendly food! We already have a post on the site with Kid-Friendly Slow Cooker Recipes that's wildly popular, so it seemed only fair to make a collection of Kid-Friendly Instant Pot Recipes. You may have to skip some things like green onions or sesame seeds if you have suspicious kids, but I promise there are enough easy Instant Pot or Pressure Cooker dinner ideas to help you ease into Back-to-School if that's happening at your house!
All photos are copyrighted to the blog that originally posted the recipe. Just click the recipe title under each photo to see that recipe on the original blog.
Instant Pot Pizza Pasta
from Family Fresh Meals
Instant Pot Cafe Rio Chicken
from 365 Days of Slow Cooking
Instant Pot or Pressure Cooker Ham and Penne Pasta
from Julie's Eats and Treats
Instant Pot Teriyaki Turkey Meatballs
from Mommy's Home Cooking
Pressure Cooker Chunky Potato Cheese Soup
from Pressure Cooking Today
Salisbury Steak Meatballs (Instant Pot, Stove Top, Slow Cooker)
from Skinnytaste
The BEST Instant Pot Refried Beans
from Kalyn's Kitchen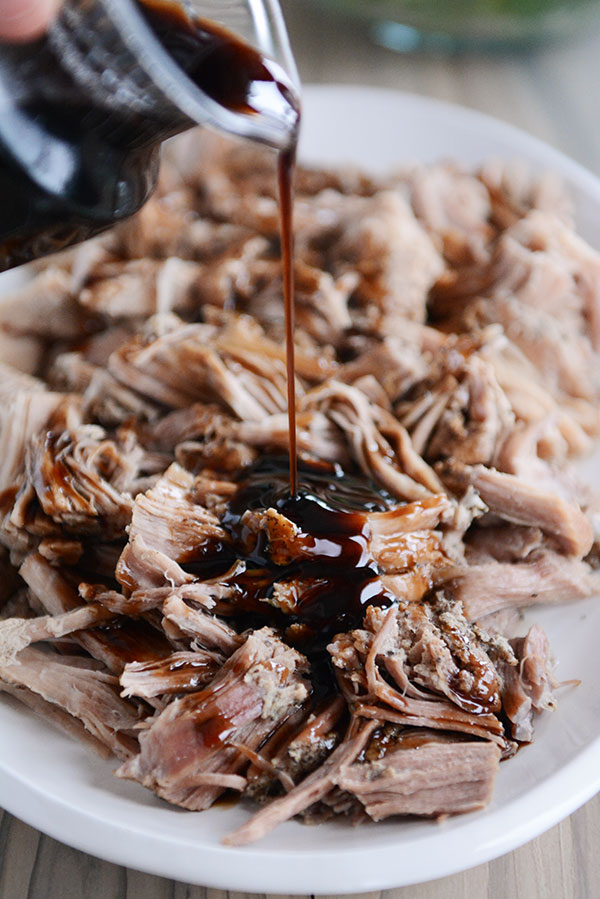 Instant Pot or Slow Cooker Sweet Balsamic Glazed Pork
from Mel's Kitchen Cafe
Instant Pot or Slow Cooker Mexican Shredded Beef
from Your Home Based Mom
Amazing Instant Pot Mashed Potatoes
from Mel's Kitchen Cafe
Instant Pot Mexican Chicken Rice
from I Wash You Dry
Instant Pot Hamburger Stroganoff
from Julie's Eats and Treats
4-Ingredient Instant Pot Macaroni and Cheese
from The Typical Mom
Instant Pot Pork Carnitas
from Skinnytaste
Easy Pressure Cooker Beef and Broccoli
from I Save A to Z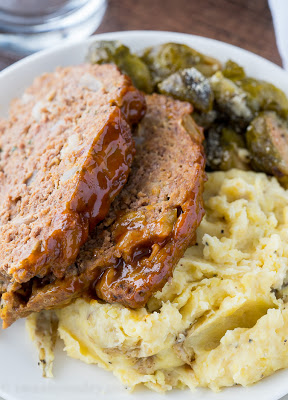 One-Pot Instant Pot Meatloaf and Mashed Potatoes
from I Wash You Dry
Pressure Cooker French Dip Sandwiches vs. Slow Cooker French Dips
from Slow Cooker Gourmet
Pressure Cooker Chicken Parmesan Meatballs
from Pressure Cooking Today
Instant Pot Wendy's Copycat Chili
from A Night Owl
Instant Pot Cheesy Enchilada Rice
from 365 Days of Slow Cooking
5-Minute Instant Pot Chili Mac
from The Typical Mom
Instant Pot Ranch Potatoes
from 365  Days of Slow Cooking
Instant Pot Low-Carb Loaded Cauliflower Soup
from Kalyn's Kitchen
Turkey Meatball Stroganoff (Instant Pot, Slow Cooker, or Stove Top)
from Skinnytaste
Instant Pot Spaghetti 
from The Typical Mom
(Visited 55,647 times, 2 visits today)