Sandwiches are always popular for a family-friendly meal, and here are 16 recipes for Slow Cooker or Instant Pot French Dip Sandwiches! Take your choice on the method and make tasty beef sandwiches with au jus for dinner!
PIN the French Dip Recipes to try them later!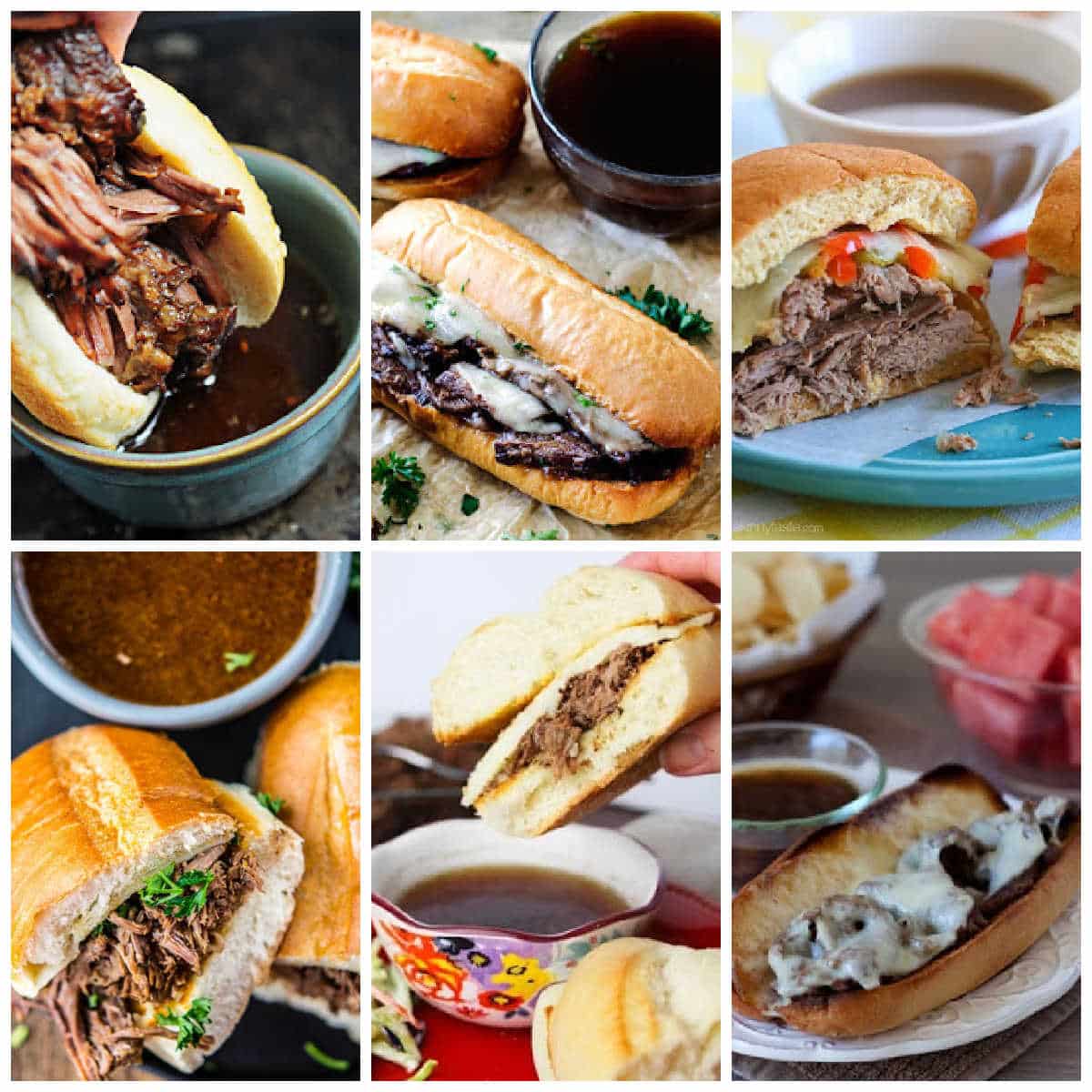 I think there's something so tasty and comforting about juicy roast beef, sliced and served on a roll with tasty au jus for dipping, and this post has 16 options for Slow Cooker or Instant Pot French Dip Sandwiches. I bet most family members would like a tasty French Dip for dinner!
And when it comes to making this classic American sandwich, this collection gives you the best of both worlds. You can use your favorite Slow Cooker for a cook all day long dinner that makes the house smell great, or choose the Instant Pot for a dinner you can cook more quickly!
And whichever method you choose for making yours, the tasty fall apart juicy beef makes the French Dip one of the best sandwiches ever.
Why is this sandwich called a French Dip?
There's some controversy about how the French Dip Sandwich got the name, but it might have been from the French Baguette roll that's often used. And sometimes this favorite sandwich is simply called a Beef Dip.
How do you get the complete recipe?
Just click any recipe title to see the complete recipe on the original blog. All photos are copyrighted to the blogger who originally posted the recipe.
Balsamic Roast Beef French Dip from Add a Pinch
Easy Pressure Cooker French Dip
from Pressure Cooking Today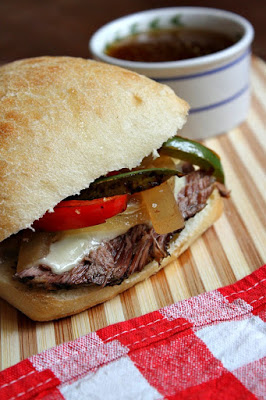 Slow Cooker French Dip with Peppers, Onions, and Cheese
from Recipe Girl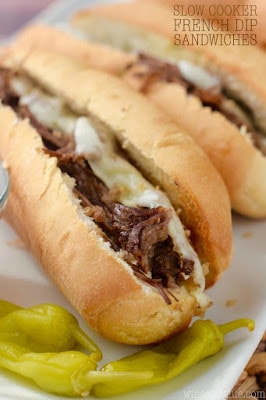 Slow Cooker French Dip
from Wine and Glue
Pressure Cooker French Dip or Slow Cooker French Dip
from Slow Cooker Gourmet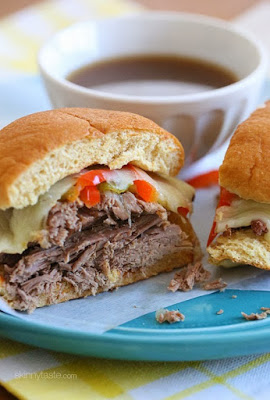 Slow Cooker French Dip with Caramelized Onions
from Skinnytaste
Best Slow Cooker French Dip
from Carlsbad Cravings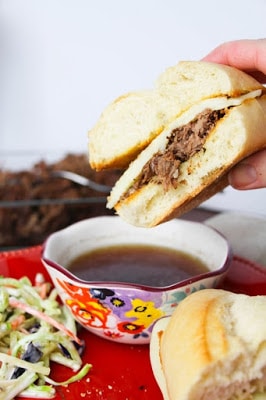 Instant Pot French Dip from Wonder Mom Wannabe
More French Dips in the Slow Cooker or Instant Pot:
Want More Sandwich Ideas?
Check out Slow Cooker Sandwiches with Chicken, Pork, or Beef!
(Visited 28,917 times, 1 visits today)