Slow Cooker Sweet Potato Recipes are a great way to cook sweet potatoes when you don't want to use the oven. And this post has links to all our ideas for using the slow cooker or the Instant Pot to help with Thanksgiving!
PIN Slow Cooker Sweet Potato Recipes to try some later!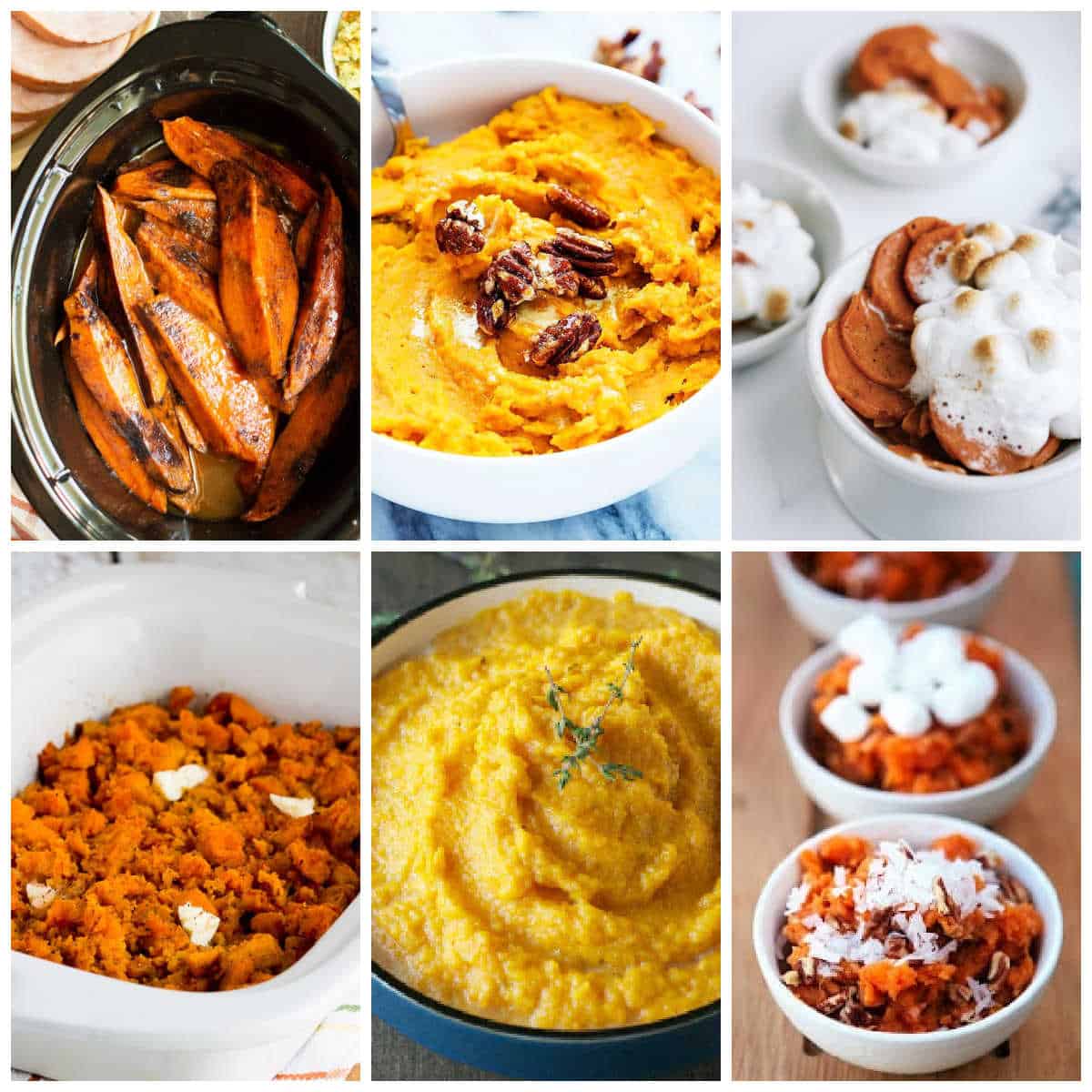 If you'd like to use the slow cooker to help with Thanksgiving dinner prep, here's a great collection of Slow Cooker Sweet Potato Recipes! Using the slow cooker to "bake" sweet potatoes may be a new idea to some people, but we think they're perfect for a no-fuss side dish! And Thanksgiving is coming up, so it's definitely time to settle on the menu!
Sweet potatoes are a favorite fall ingredient that can be savory or sweet, and no matter which type of sweet potato dish you prefer you'll love making sweet potatoes in the slow cooker for a holiday meal. And for many people sweet potatoes are one of those must-have Thanksgiving foods that take up oven space when there isn't any to spare, and making slow cooker sweet potatoes frees up the oven or stovetop for other things on Thanksgiving!