Leg of Lamb is so great for a special meal, and we've updated this post to bring you Leg of Lamb Recipes for the Instant Pot or Slow Cooker! And a Leg of Lamb dinner is easy to make low-carb or Keto if you're watching your carbs!
PIN the Leg of Lamb recipes to try some later!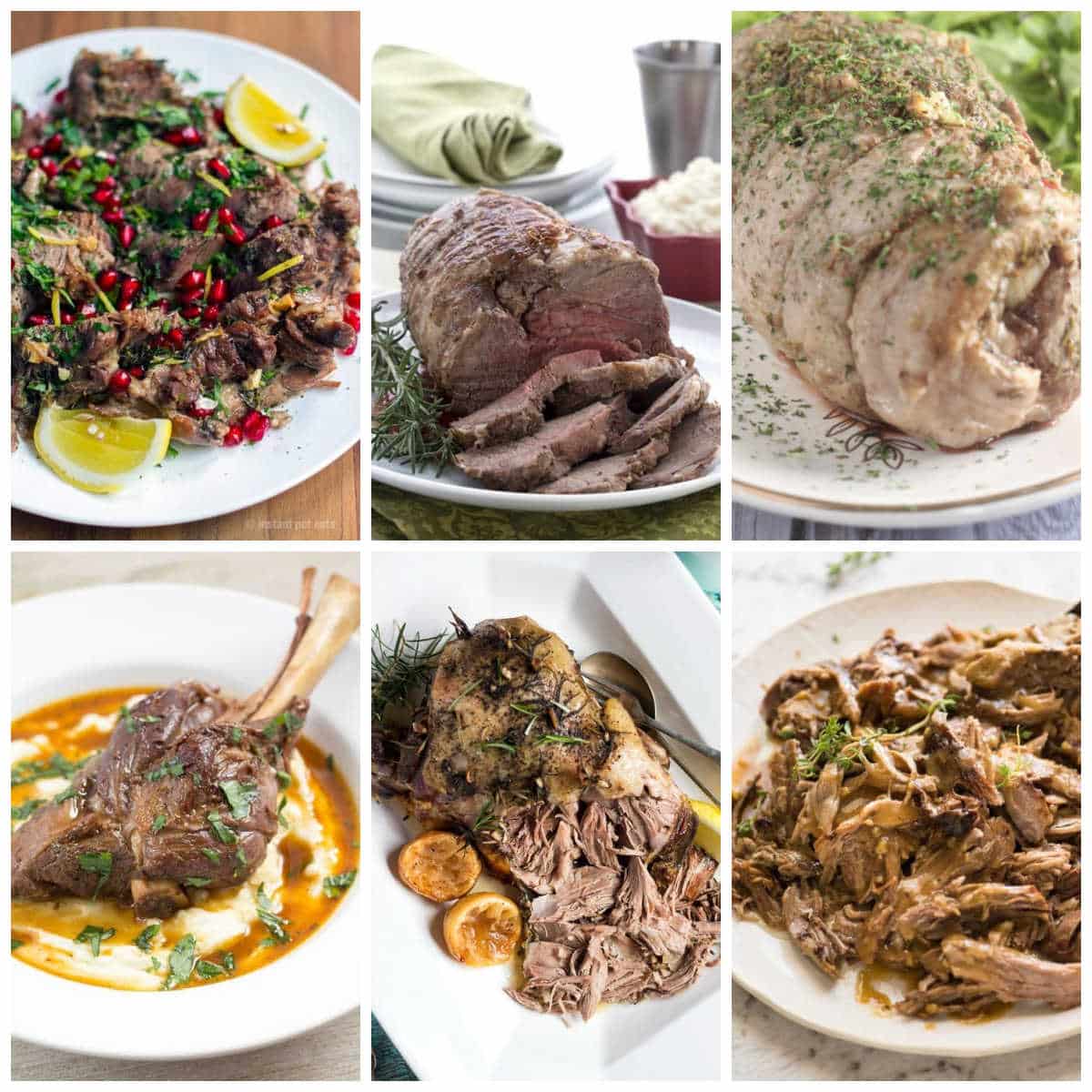 Easter is coming right up, and it's time to start narrowing down the menu for Easter dinner! This collection of Leg of Lamb Recipes for the Instant Pot or Slow Cooker has 12 amazing recipes for leg of lamb, and there are so many ideas here that I think would make a lovely main dish for a holiday meal.
And I love lamb, who else is a big fan? If you like lamb like I do, check out a few of these ideas and decide which version sounds best to you.
Would you cook Lamb in the Instant Pot or the Slow Cooker?
Slow Cooker Leg of Lamb makes sense because lamb is so delicious when it's cooked at low temperatures in the oven. But we also found drool-worthy ideas for Leg of Lamb in the Instant Pot if you prefer that method. Which method would you choose for your lamb dinner?
What kinds of lamb recipes are included here?
There are amazing-looking recipes here for leg of lamb roast like you would make for a special holiday meal. Some of the lamb roast recipes serve the lamb shredded apart, and some slice the roast and serve in pieces. And although the post title says leg of lamb, I've included a few recipes for lamb shanks to give you plenty of options!
Are the Leg of Lamb recipes good for a Low-Carb Meal?
For anyone who's watching  carbs, Leg of Lamb dinners can easily be a low-carb meal if you serve with low-carb side dishes! I think all these recipes sound great, and many have comments on the original blogs from readers who've enjoyed the recipe. Check nutritional information on the original site if you want to get the ones that will be lowest in carbs.
How do you get the complete recipe?
Just click any recipe title to see that recipe on the original site. And be sure to scroll down past the photos to see all your options! All photos are copyrighted to the blogger who posted the recipe.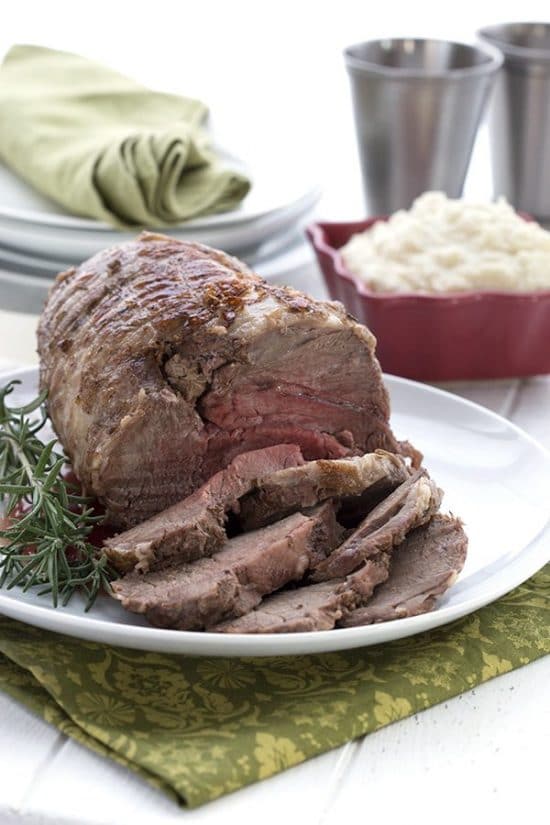 Don't you agree that Instant Pot Leg of Lamb from All Day I Dream About Food looks impressive for a holiday meal? Just serve with cauliflower mash if you're watching your carbs!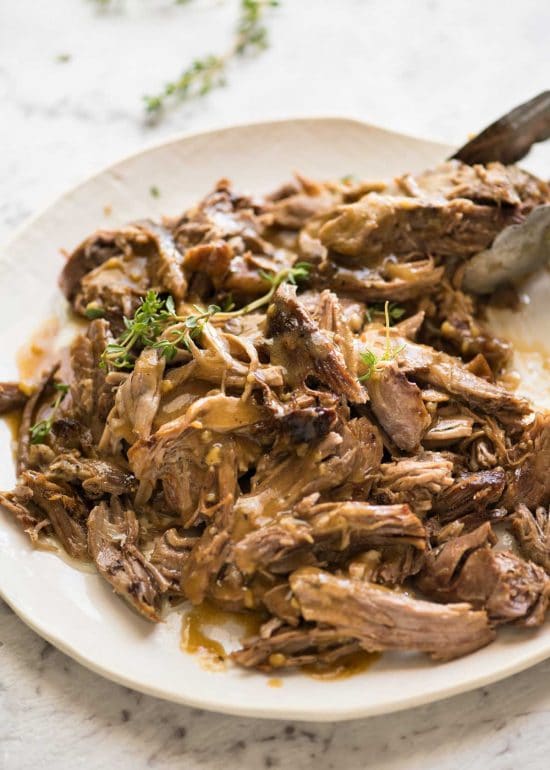 Slow Cooker Roast Lamb Leg from Recipe Tin Eats is served with a delicious gravy. Yes, please!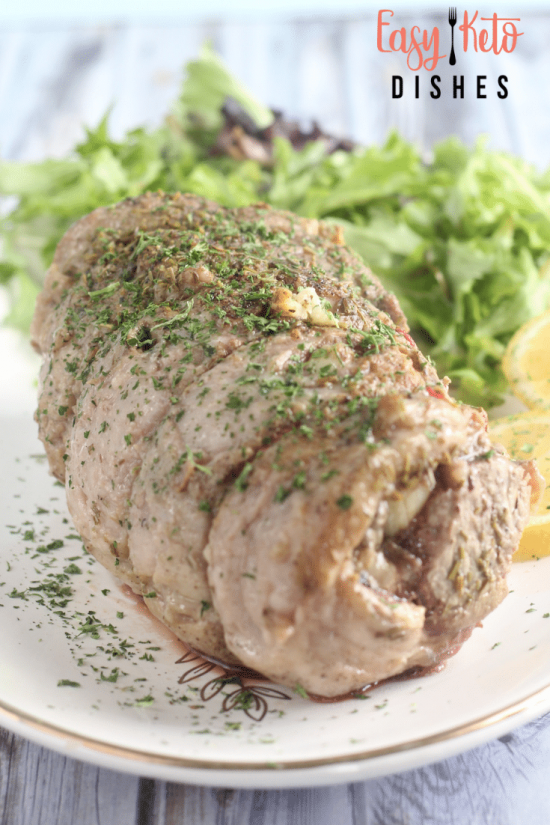 Lamb Roast in the Instant Pot from Easy Keto Dishes has rosemary and garlic flavors, and this is another one that looks delicious!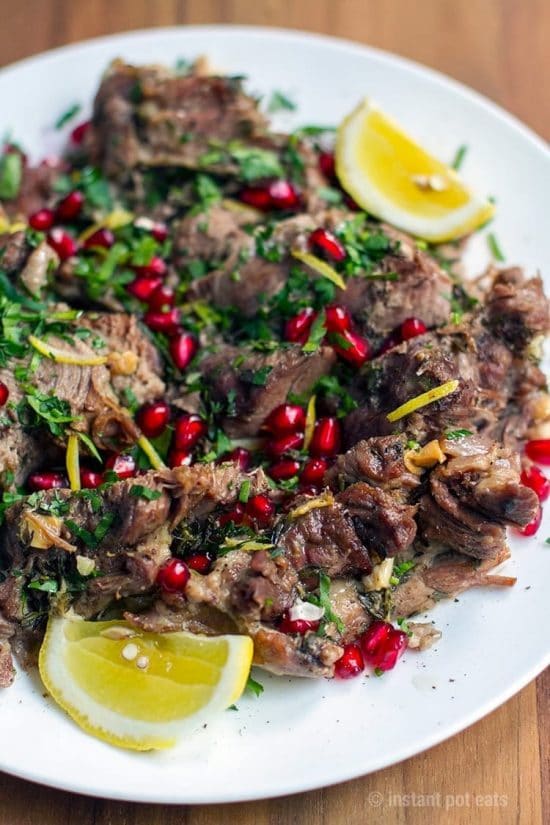 I'm intrigued by the addition of pomegranate seeds in this Instant Pot Lamb Shoulder Roast Greek Style from Instant Pot Eats!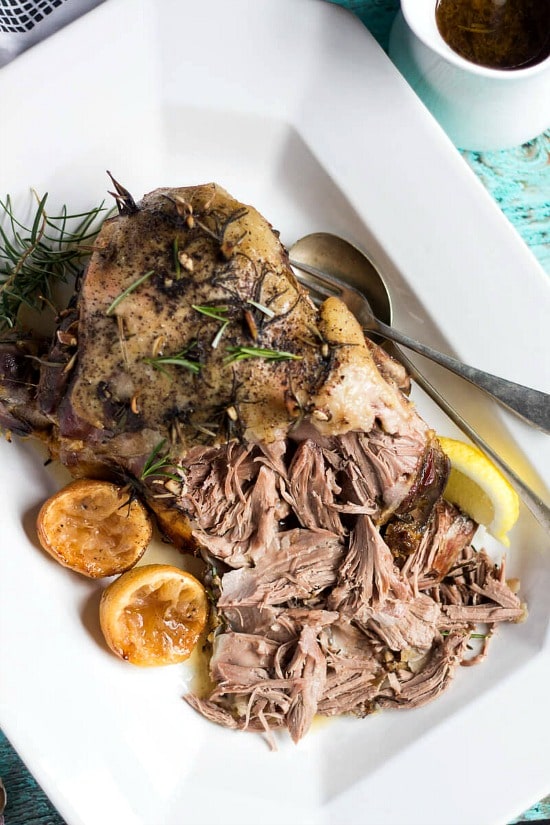 Rachael from Eazy Peazy Mealz says her Slow Cooker Roast Lamb with Lemon, Rosemary, and Garlic can be served in a variety of ways.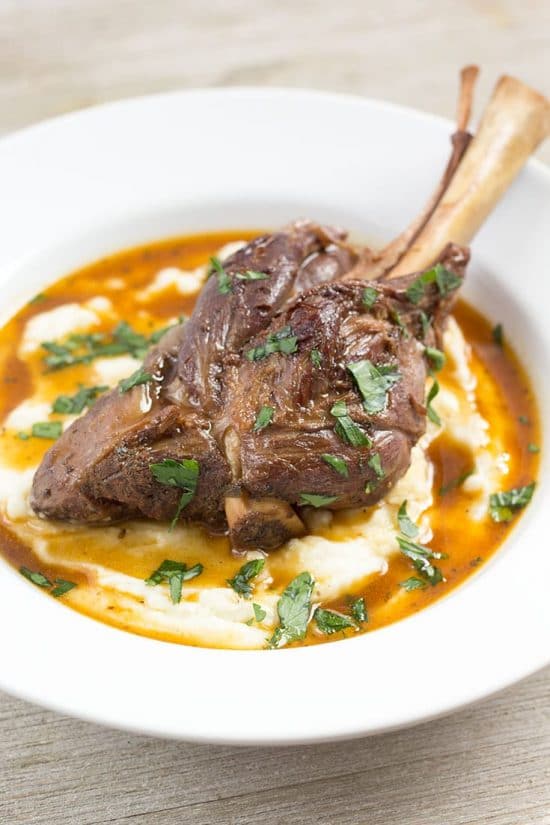 Pressure Cooker Lamb Shanks from The Foodie Eats are inspired by a Gordon Ramsey recipe that Gary adapted for the Instant Pot. Yum!
More Leg of Lamb Recipes:
More Ideas for Easter Food: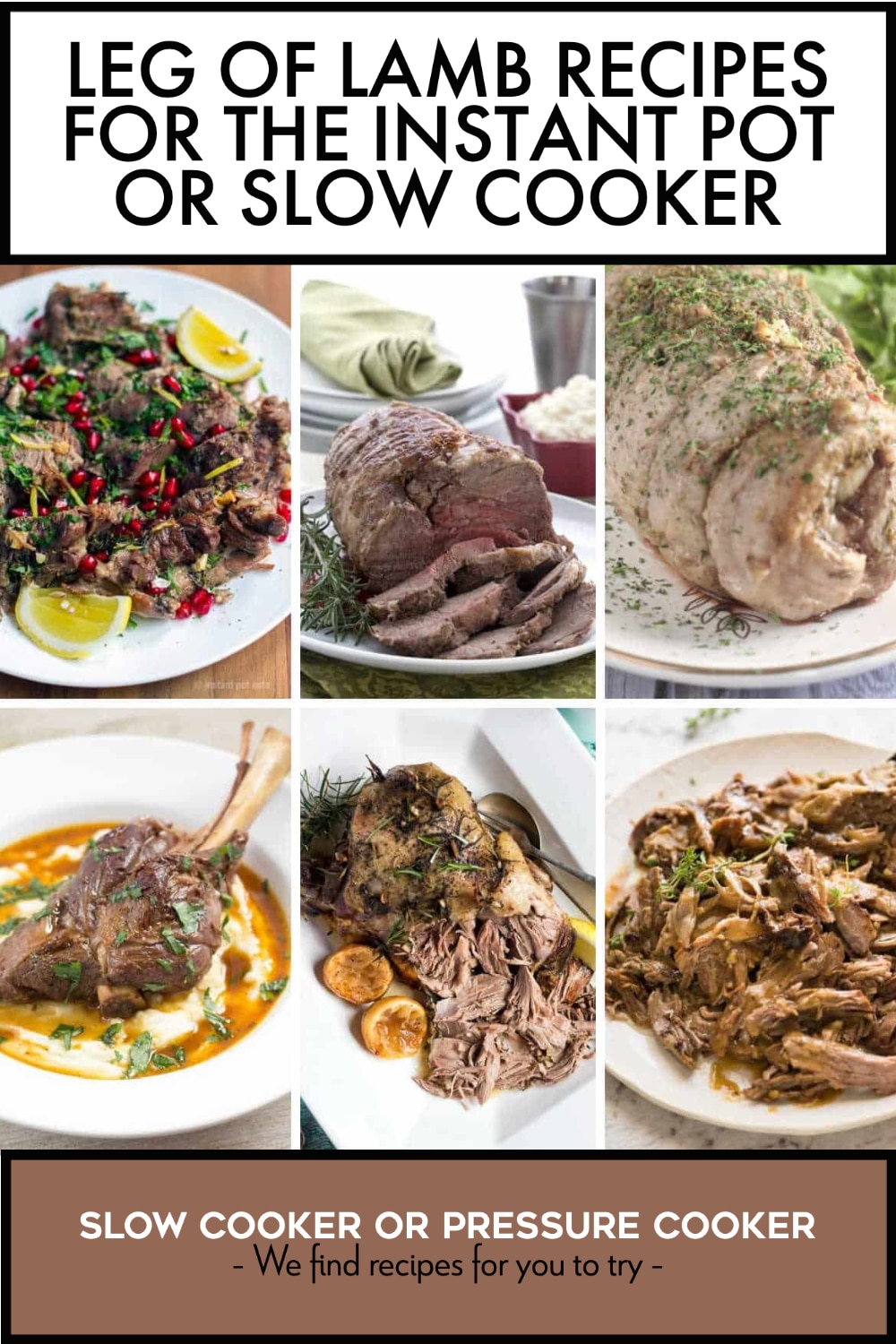 (Visited 25,913 times, 2 visits today)