Butternut squash is a fall or winter treat, and there are so many interesting ways to cook it in these Slow Cooker Butternut Squash Recipes!
PIN Slow Cooker Butternut Squash Recipes to try some later!
If you're a butternut squash lover like I am, I bet you'll find several recipes you want to try in this collection of Slow Cooker Butternut Squash Recipes! Of course I absolutely love roasted butternut squash, but sometimes you just want the ease of making a side dish, soup, or main dish featuring butternut squash in the slow cooker! Think how good your house is going to smell.
There are some ideas here that are fantastically easy, and a few that have options to use the Instant Pot too, if you prefer that method. I'm giving you eight tasty ideas with photos, but there are also some amazing butternut squash ideas after the photos, so be sure to check those out too. And whether you Peel and Cut Up a Butternut Squash or use those pre-cut squash cubes (which are great for soup), I hope you'll add butternut squash to your shopping list and try one of these ideas soon!
What is Butternut Squash?
Butternut Squash (also called Butternut Pumpkin) is a type of flavorful winter squash that grows on a vine. It's delicious and versatile and most people who like winter squash will love this variety of squash.
How do you get the complete recipe?
Just click any recipe title to see the complete recipe on the original site. All photos are copyrighted to the blog that posted the recipe.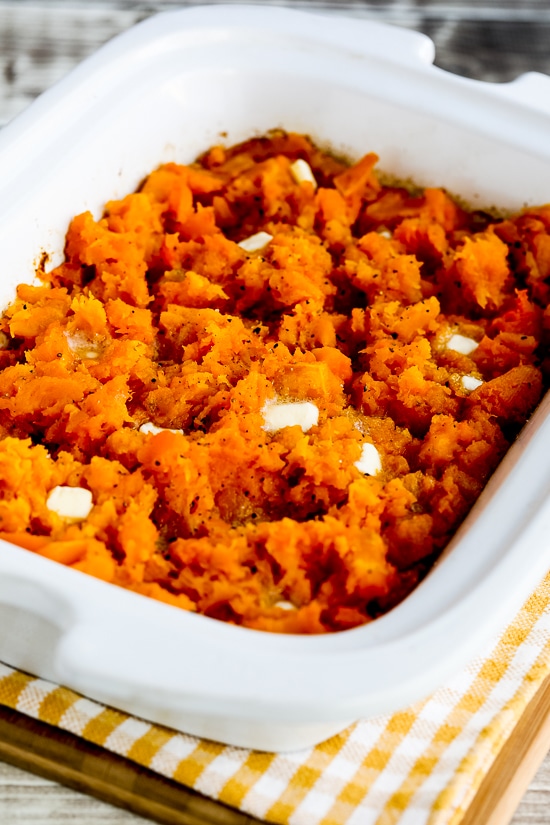 Slow Cooker Butternut Squash from Kalyn's Kitchen is a perfect idea when you want to make Butternut Squash for a side dish. And if you're lucky, you might have leftovers!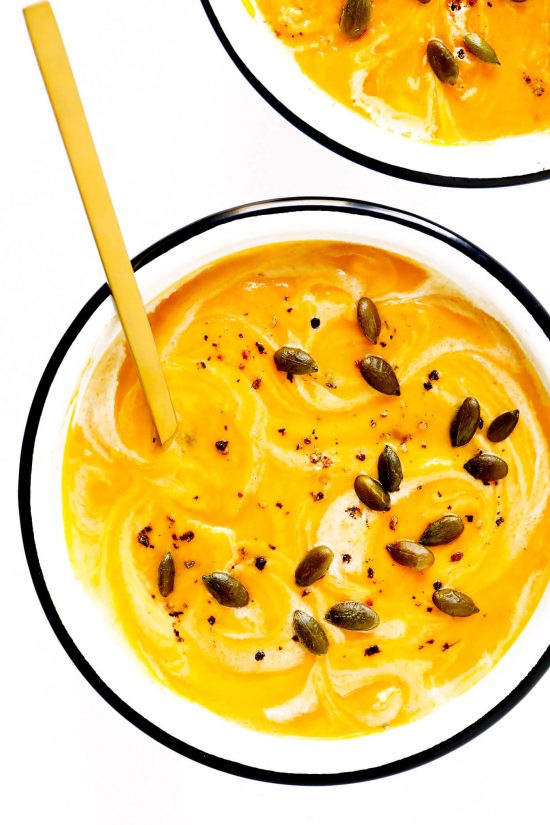 Butternut Squash Soup from Gimme Some Oven has those rich flavors that make everyone love this type of soup! And this recipe also has Instant Pot or Stove Top instructions.
If you want one the absolute EASIEST ways to cook butternut squash, this Crock Pot Butternut Squash from Cook Eat Well is going to blow your mind! You don't even have to cut the squash.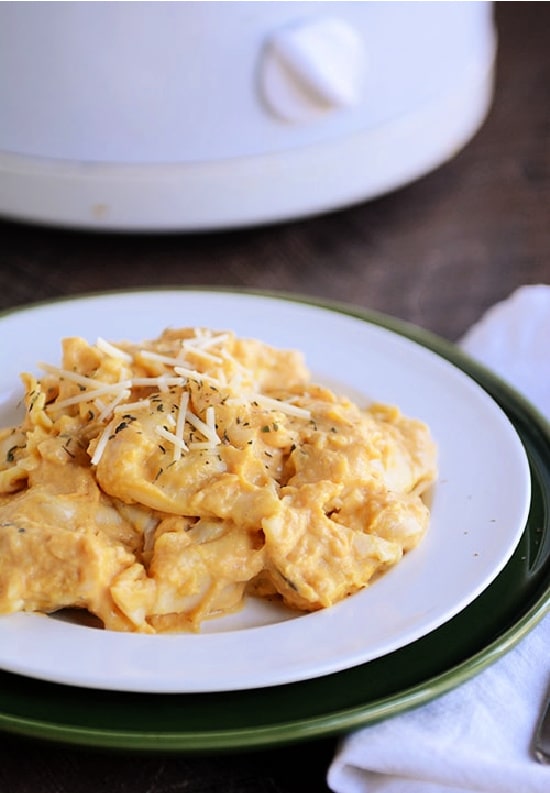 Slow Cooker Butternut Squash Tortellini from Mel's Kitchen Cafe is a think-outside-the-box idea for winter comfort food, but don't you think this sounds delicious?
Butternut Squash Soup is always a favorite, but this Slow Cooker Thai-Inspired Butternut Squash and Peanut Soup from Kalyn's Kitchen has unusual and interesting flavors for this type of soup. And this vegan soup is made with coconut milk!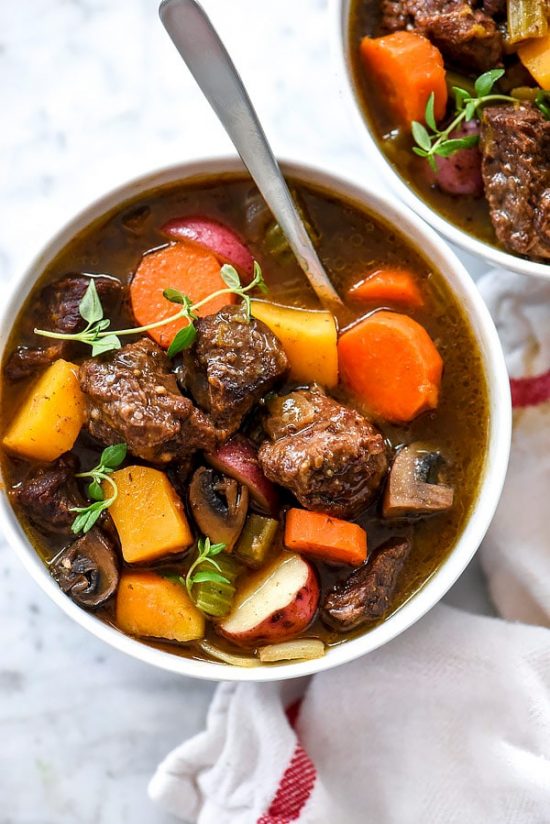 Butternut Squash Beef Stew from FoodieCrush can be made in the slow cooker or the Instant Pot, and don't you agree that this looks delicious!
And another one-dish meal idea that I think sounds amazing is this Slow Cooker Butternut Squash Risotto with Italian Sausage from The Food Charlatan.
Slow Cooker Indian-Spiced Butternut Squash from The Perfect Pantry has Indian flavors like fenugreek, cumin, cardamom, and cinnamon, with a little tomato, some onion, and some fresh Japapenos to bump up the spiciness.
More Tasty Ideas for Butternut Squash in the Slow Cooker!
Slow Cooker Butternut Squash and Sweet Potato Soup from The Kitchn
Slow Cooker Butternut-Pear Soup from Skinnytaste
Butternut Squash, Bean, and Barley Stew from Slender Kitchen
Butternut Squash with Apples, Walnuts, and Raisins from Diethood
Slow Cooker Vegetarian Chili with Butternut Squash from The Lemon Bowl
Slow Cooker Vegan Butternut Squash Soup from 365 Days of Slow + Pressure Cooking
(Visited 1,213 times, 1 visits today)