These Slow Cooker Summer Side Dishes are perfect to share the plate with grilled chicken, pork, or beef and using the slow cooker keeps your house cool! 
PIN Slow Cooker Summer Side Dishes to try some later!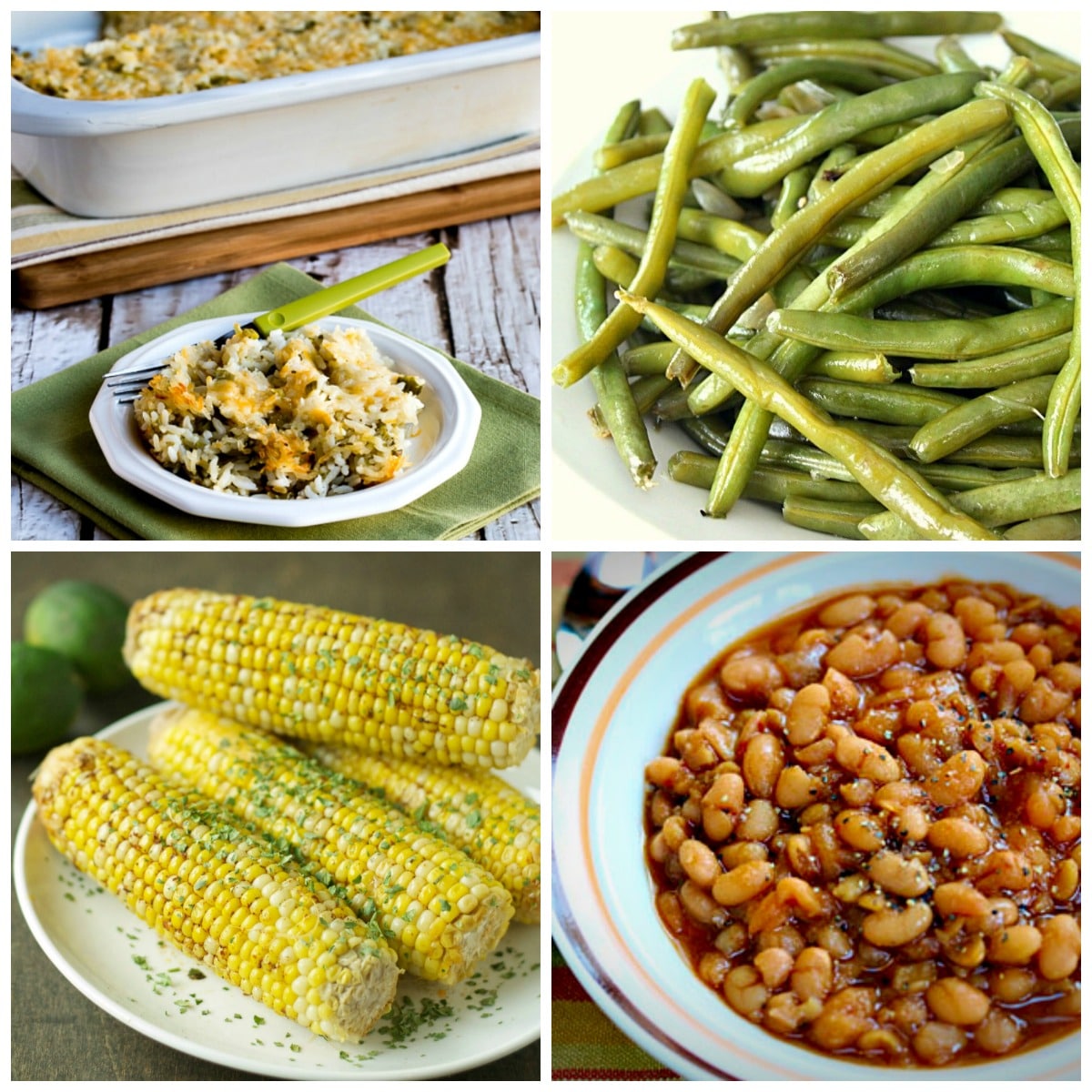 It seems like people are using the slow cooker more while we're stuck at home, and with this collection of Slow Cooker Summer Side Dishes it's easy to use the slow cooker to make a delicious summer side dish for a no-fuss meal! And these recipes are perfect when you need a side dish for something cooked on the grill.
There are tasty recipes here with beans, lentils, corn, quinoa, rice, potatoes, and vegetables. And all of these slow cooker summer side dishes are something that would taste great sharing the plate with something you've cooked on the grill!
Remember these tasty side dish ideas whenever you want to cook without heating up the house, and be sure to check after the photos for even more options for summer side dishes made in the crockpot. Happy summer everyone!
All photos are copyrighted to the original blog where the recipe appears.  Just click the name of the recipe under each photo to see that complete recipe on the original blog.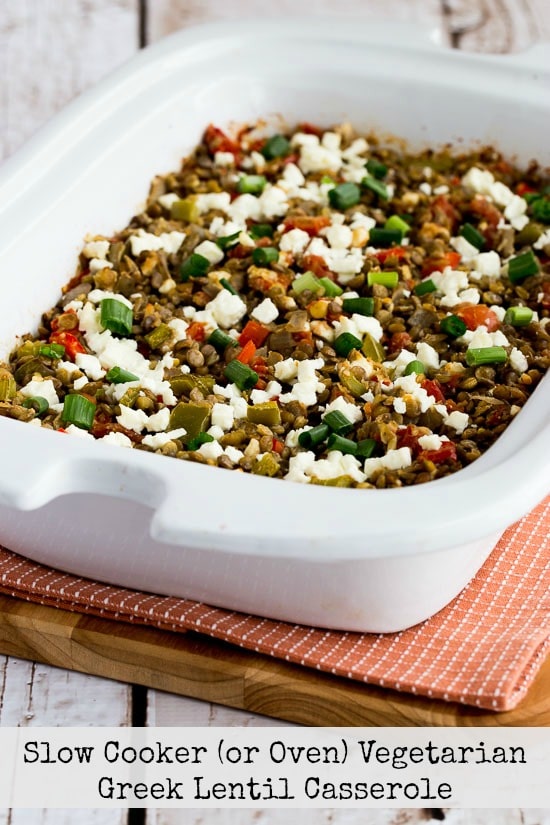 Slow Cooker Vegetarian Greek Lentil Casserole
from Kalyn's Kitchen
Slow Cooker Corn Pudding
from The Kitchn
Slow Cooker Vegetarian Chipotle Baked Beans
from The Perfect Pantry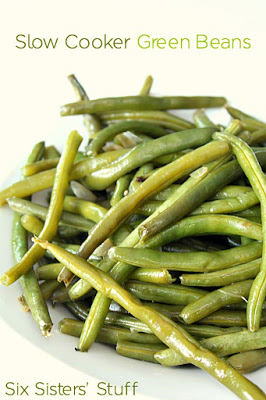 Slow Cooker Green Beans
from Six Sisters' Stuff
Slow Cooker Spicy Brown Rice and Black Bean Cheesy Bowl
from Kalyn's Kitchen
Slow Cooker Traditional Tejano Pinto Beans
from The Food Charlatan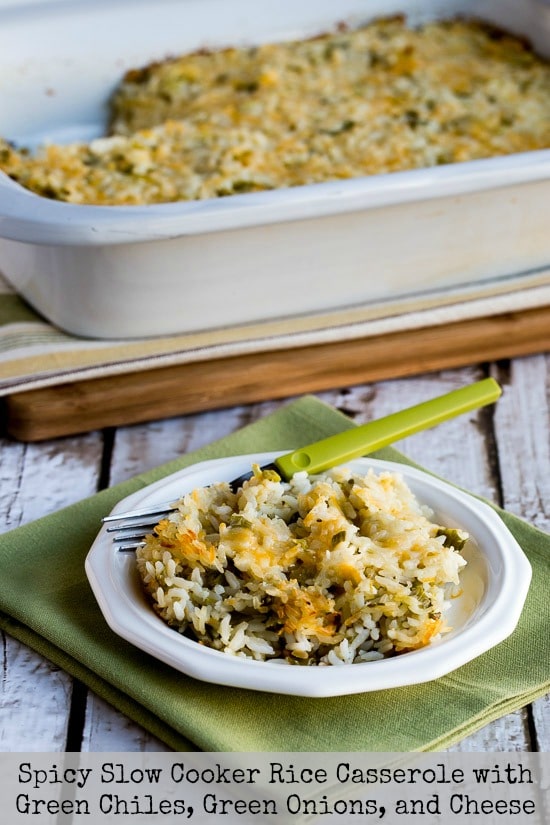 Slow Cooker Rice Casserole with Green Chiles, Green Onions, and Cheese
from Kalyn's Kitchen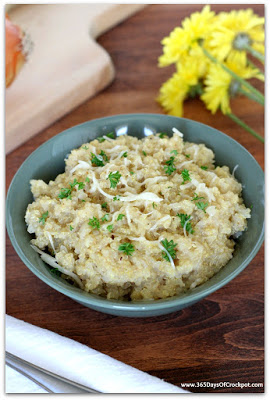 Slow Cooker Quinoa Risotto
From 365 Days of Slow Cooking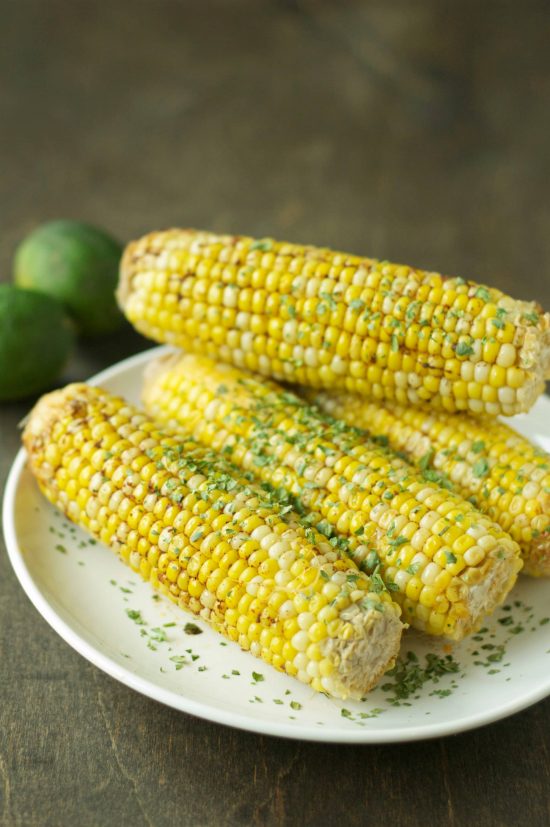 Crockpot Corn on the Cob with Chile Lime Butter
from from Slow Cooker Gourmet
Slow Cooker Greek Rice with Red Bell Pepper, Feta, and Kalamata Olives
from Kalyn's Kitchen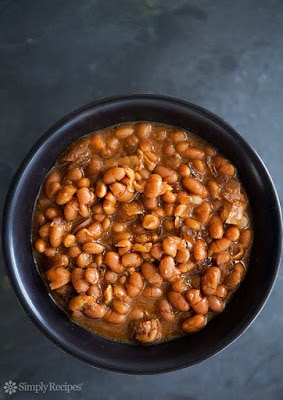 Slow Cooker Boston Baked Beans
from Simply Recipes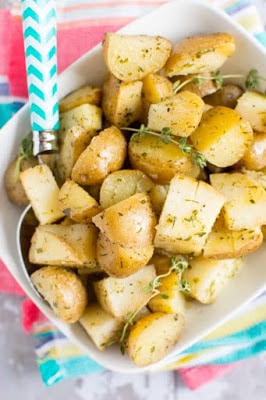 Slow Cooker Ranch Potatoes
from Slow Cooker Gourmet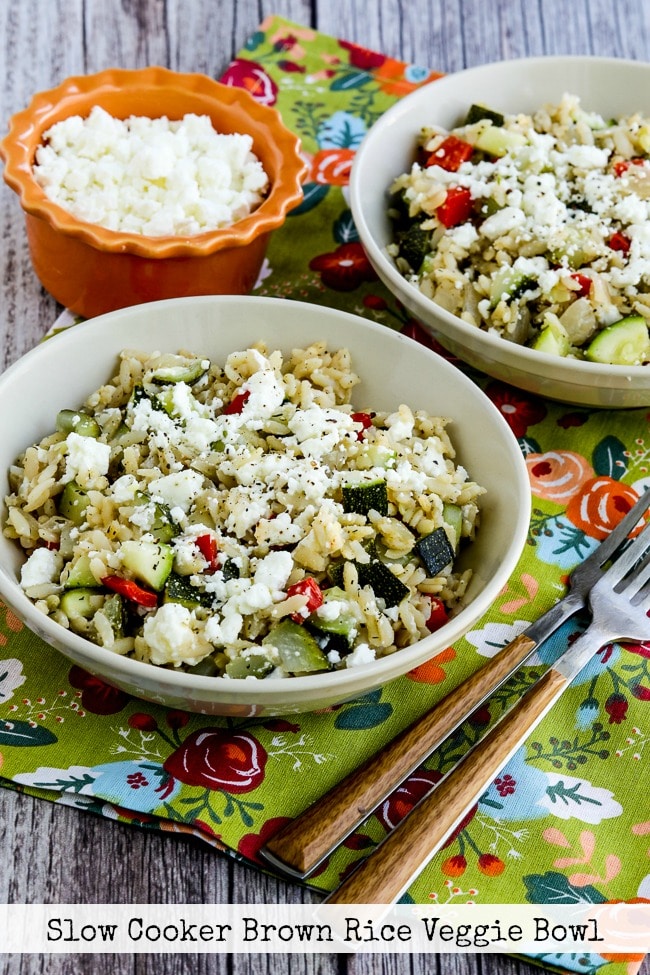 Slow Cooker Brown Rice Veggie Bowl
from Kalyn's Kitchen
More Side Dishes in the CrockPot:
Coconut Rice and Beans from 365 Days of Slow + Pressure Cooking
Beefy Hearty Beans from Recipes that Crock
Coconut Red Beans and Rice from A Year of Slow Cooking
Salsa Rice from 365 Days of Slow + Pressure Cooking
Lentil and Barley Pilaf from 365 Days of Slow + Pressure Cooking
Garlic Mushroom Quinoa from Simple Nourished Living
Wild Rice Medley  from Coconut and Lime
Indian Spiced Lentils from The Perfect Pantry
Parmesan Cream Corn from Recipes that Crock
Rudy's Creamed Corn from Barefeet in the Kitchen
German Potato Salad from Recipes that Crock
Cornbread in the Slow Cooker from 365 Days of Slow + Pressure Cooking
More Slow Cooker Summer Food:
Slow Cooker Baked Beans Recipes
Slow Cooker Summer Desserts with Fruit
Instant Pot and Slow Cooker Summer Dinners
(Visited 2,696 times, 1 visits today)