Check out These Slow Cooker Cranberry Sauce Recipes for delicious ideas that free up space on the stove and also free up the cook!  
PIN the Slow Cooker Cranberry Sauce Recipes to make some later!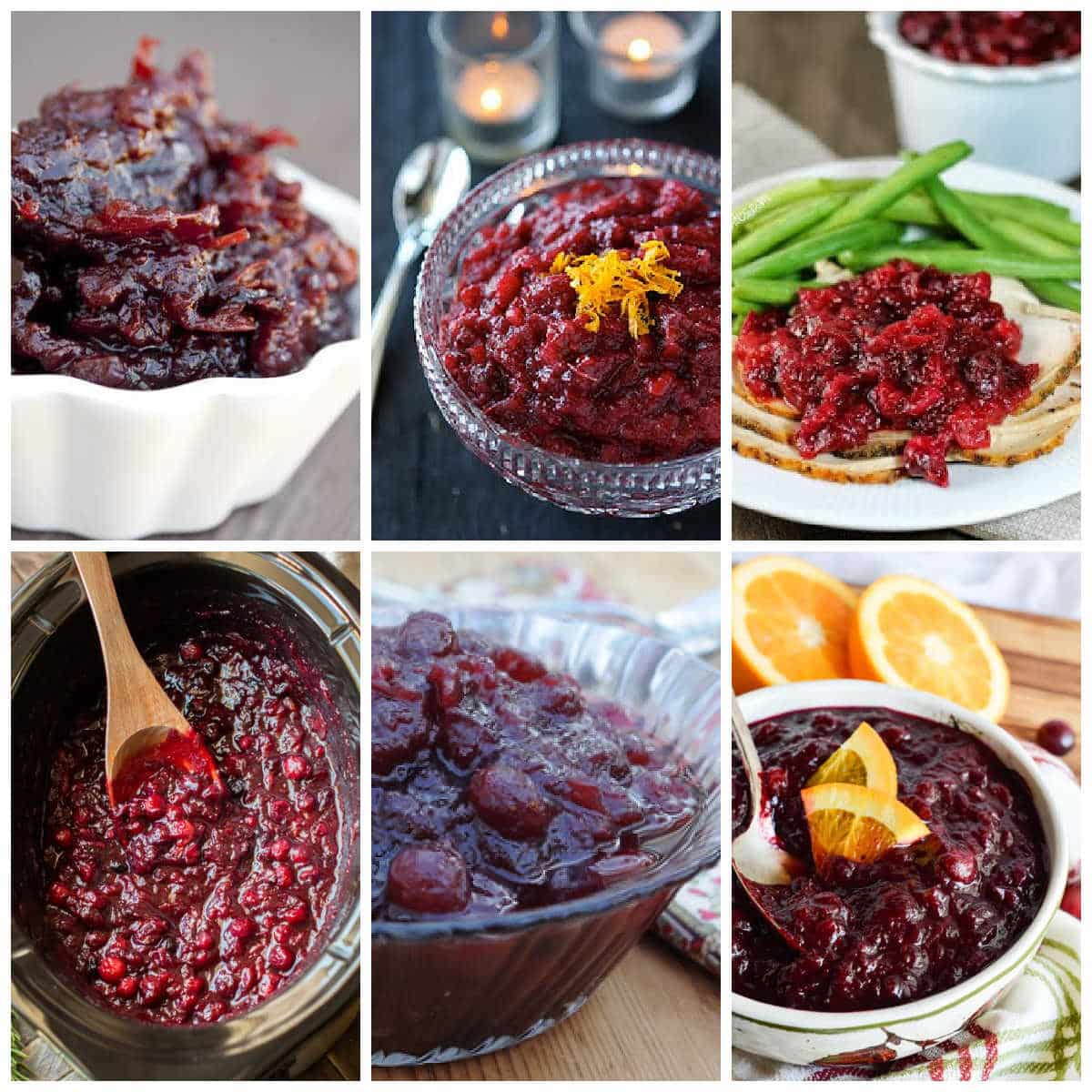 I think traditional foods are always going to be important for a holiday meal, so today I want to give a shout-out for Slow Cooker Cranberry Sauce Recipes. Making cranberry sauce in the slow cooker is so easy and it makes the house smell so good!
And it's the perfect way to control the amount of sugar, or use your preferred sweetener and make a lower-sugar cranberry sauce if you prefer. And don't you agree that these slow cooker cranberry sauce recipes all look delicious!
How do you get the complete recipe?
Just click any recipe title to see that recipe on the original blog.  All photos are copyrighted by the blogger who posted the recipe.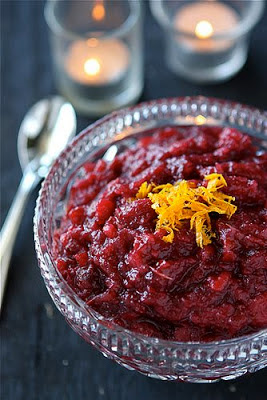 First up, the gorgeous Crockpot Apple and Cranberry Sauce with Orange and Ginger from Cookin' Canuck shown above. This sauce cooks for eight hours in the slow cooker, so you might want to cook it overnight and then warm it up in the slow cooker on Thanksgiving day.
Slow Cooker Cranberry Sauce from The Magical Slow Cooker is a "set it and forget it" recipe and Sarah says she makes it the night before.
A slightly different sauce that also features orange and ginger flavors is the Slow Cooker Cranberry Sauce from The Lemon Bowl.  For this recipe whole cranberries cook in the slow cooker with water, orange juice, sugar, orange zest, and grated ginger.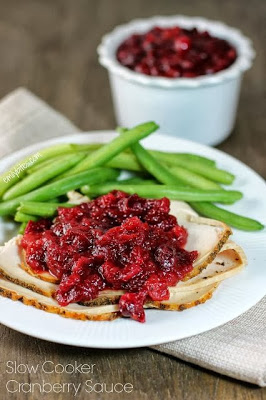 The Slow Cooker Cranberry Sauce from Emily Bites includes Weight Watchers information for anyone who wants it.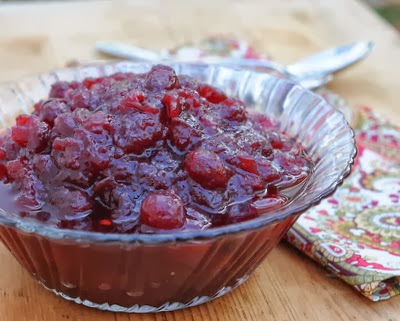 At Kitchen Parade you'll find a recipe for Slow Cooker Whole Cranberry Sauce that was sent by a reader, and Alanna confirms it's a winner!
Slow Cooker Cranberry Sauce from Wonky Wonderful sounds tasty, and Nicole says this is one of the easiest Thanksgiving Recipes you can make!
The Gracious Pantry has Crock Pot Cranberry Sauce that looks delicious!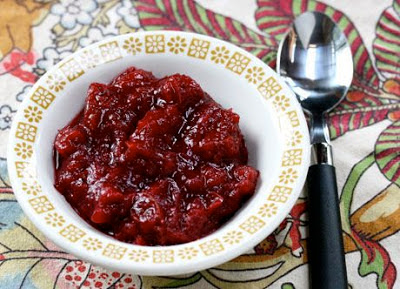 For anyone who wants cranberry sauce without added sugar, this Sugar-Free Slow Cooker Cranberry Sauce from The Perfect Pantry has whole cranberries cooked in no-sugar added apple juice or apple cider, and is sweetened with Splenda or another sweetener of your choice.
More Cranberry Sauce to make in the Slow Cooker:
(Visited 13,472 times, 1 visits today)