Here are our picks for The BEST Instant Pot Sweet Potatoes Recipes; we hope all the sweet potato fans will enjoy making sweet potatoes in the Instant Pot! And if you're interested in using the Instant Pot to free up space in the oven or on the stove for Thanksgiving, check out 50+ Recipes for a Slow Cooker or Instant Pot Thanksgiving!
Click here to PIN The BEST Instant Pot Sweet Potatoes Recipes! 
Click to see The Top Ten Recipes for Slow Cooker Sweet Potatoes!
Sweet potatoes are getting more and more popular the last few years, maybe because they're a healthier choice for many people than regular white potatoes, or maybe just because they taste great. I was never a fan of the brown sugar and marshmallow covered sweet potatoes we had when I was a kid, but as an adult I've become a huge fan of savory sweet potato dishes.
And sweet potatoes cooked in the Instant Pot seem like such a great idea, and when we started to narrow down our choices for The BEST Instant Pot Sweet Potatoes Recipes, we found some interesting Instant Pot Sweet Potato Recipes to feature.
You'll find ideas here for traditional mashed sweet potatoes as well as stuffed sweet potatoes, sweet potatoes in soup and chili, sweet potatoes with curry flavors, and even a traditional sweet potato casserole like you might make for a holiday meal.
All photos are copyrighted to the blog that originally posted the recipe. Just click the recipe title under each photo to see that recipe on the original blog. And if you'd like more ideas for using the slow cooker or Instant Pot for a holiday meal, check out all our Thanksgiving recipes below!
All the Thanksgiving Round-Ups:
50+ Recipes for a Slow Cooker or Instant Pot Thanksgiving
Top Ten Recipes for Slow Cooker Cranberry Sauce
Top Ten Recipes for Slow Cooker Mashed Potatoes
The BEST Instant Pot Recipes for Potatoes
Top Ten Recipes for Slow Cooker Sweet Potatoes
The BEST Instant Pot Sweet Potatoes Recipes
Top Ten Recipes for Slow Cooker Turkey Breast
Ten Terrific Recipes for Instant Pot Turkey Breast
Top Ten Slow Cooker Stuffing Recipes
The BEST Instant Pot Party Dips
The BEST Sweet and Savory Instant Pot Pumpkin Recipes
The BEST Instant Pot or Pressure Cooker Cheesecake Recipes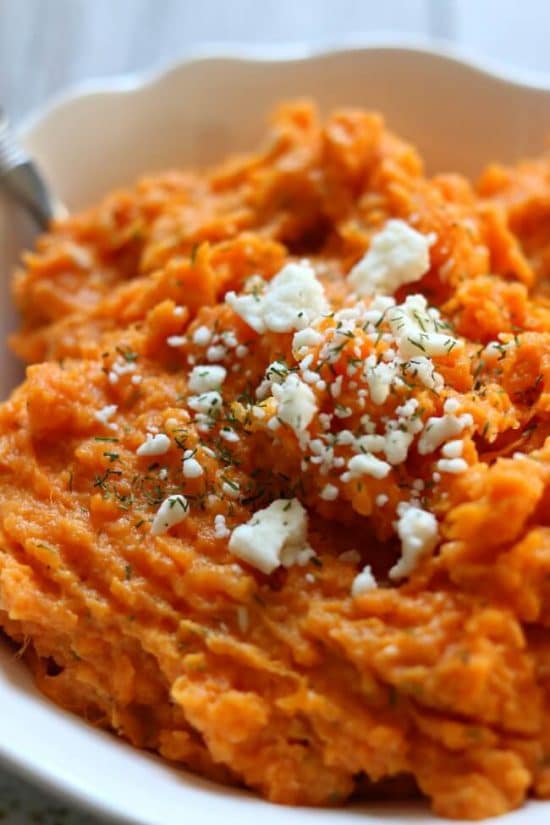 Instant Pot Feta Dill Sweet Potato Mash from 365 Days of Slow Cooking
Whole 30 Instant Pot Mexican Stuffed Sweet Potatoes (Paleo) from 40 Aprons
Instant Pot Curried Cauliflower and Sweet Potato Soup from Fat Free Vegan
Instant Pot Sweet Potato Chicken Curry from The Real Food Dietitians
Creamy Pressure Cooker Mashed Sweet Potatoes from Pressure Cook Recipes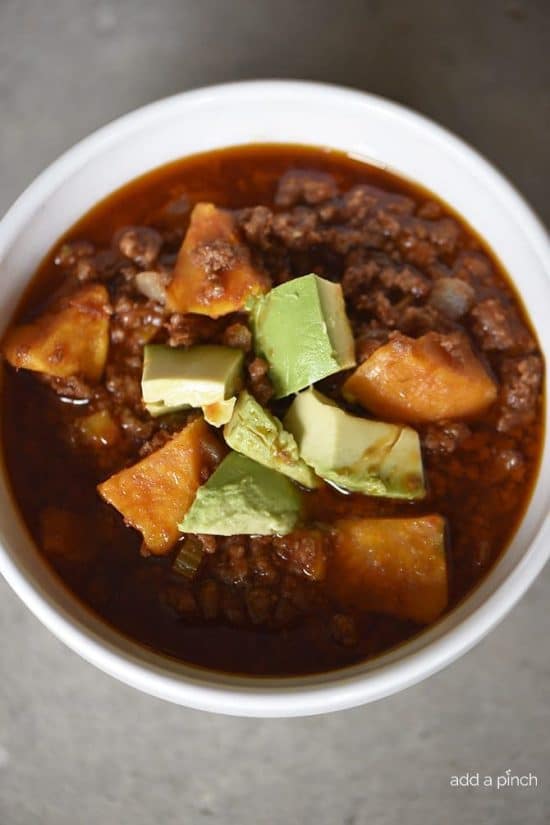 Instant Pot Sweet Potato Chili from Add a Pinch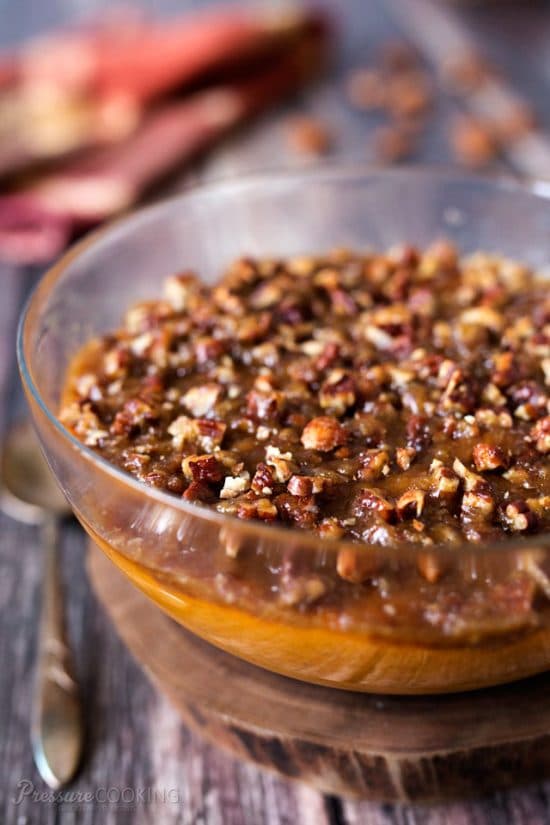 Pressure Cooker Sweet Potato Casserole from Pressure Cooking Today
Instant Pot Lentil Soup with Sweet Potato from Cookin Canuck
Sweet Potatoes in the Instant Pot from A Pinch of Healthy
Instant Pot (or Slow Cooker) Sweet Potato Curry Stew from Wholesomelicious
Instant Pot Split Pea Soup with Ham and Sweet Potatoes from Kalyn's Kitchen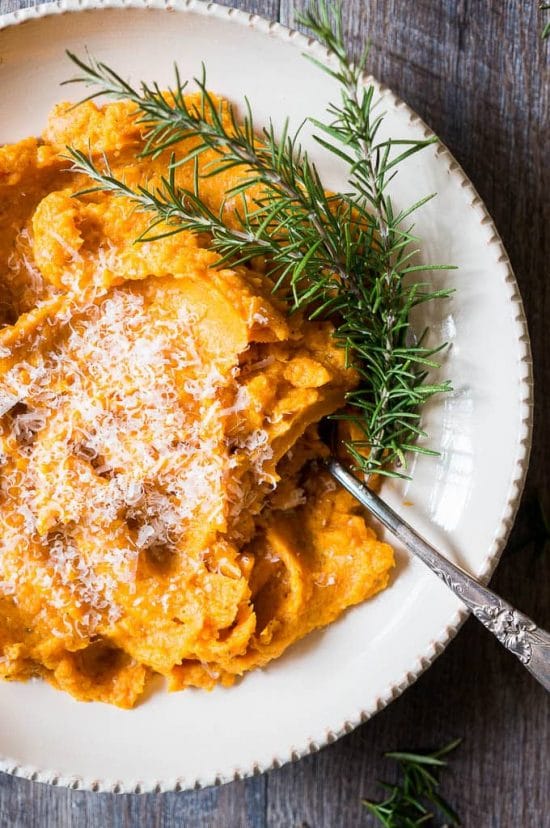 Pressure Cooker Mashed Sweet Potatoes from Pressure Cooking Today
Instant Pot Al Pastor Pork Stuffed Sweet Potatoes from Girl in the Little Red Kitchen
Pressure Cooker Chunky Sweet Potato Cheese Soup from Pressure Cooking Today
Instant Pot Sweet Potato Tortilla Soup from Instant Pot Eats
Pressure Cooker Buffalo Chicken Stuffed Sweet Potatoes from Tidbits
(Visited 9,441 times, 1 visits today)