Slow Cooker Sweet Potato Recipes are a great way to cook sweet potatoes when you don't want to use the oven. And this post has links to all our ideas for using the slow cooker or the Instant Pot to help with Thanksgiving!
PIN Slow Cooker Sweet Potato Recipes to try some later!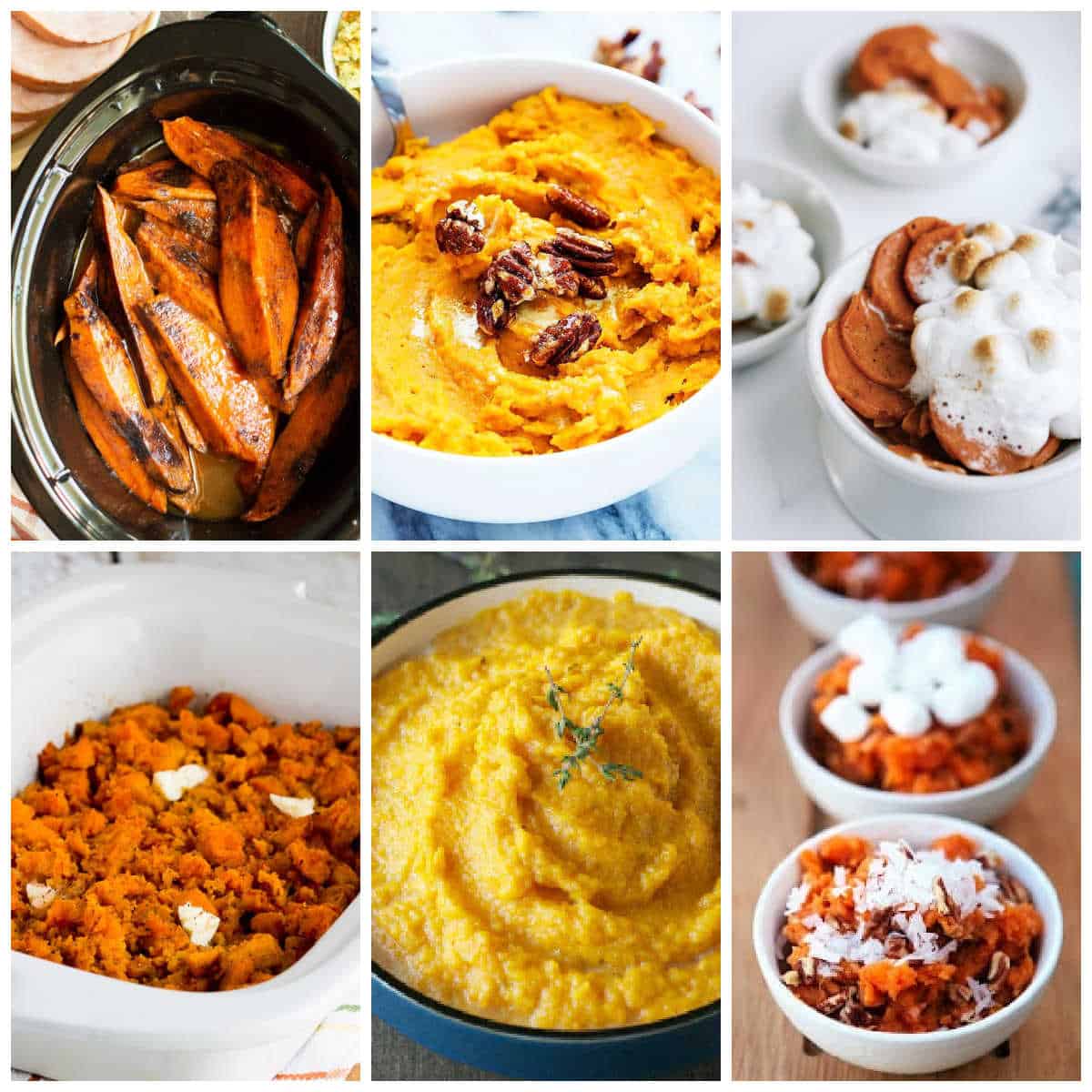 If you'd like to use the slow cooker to help with Thanksgiving dinner prep, here's a great collection of Slow Cooker Sweet Potato Recipes! Using the slow cooker to "bake" sweet potatoes may be a new idea to some people, but we think they're perfect for a no-fuss side dish! And Thanksgiving is coming up, so it's definitely time to settle on the menu!
Sweet potatoes are a favorite fall ingredient that can be savory or sweet, and no matter which type of sweet potato dish you prefer you'll love making sweet potatoes in the slow cooker for a holiday meal. And for many people sweet potatoes are one of those must-have Thanksgiving foods that take up oven space when there isn't any to spare, and making slow cooker sweet potatoes frees up the oven or stovetop for other things on Thanksgiving!
What sweet potato recipes are featured here?
Here you will find sweet candied sweet potatoes, coconut-pecan sweet potatoes, spicy savory sweet potatoes, sweet potato mash, sweet potatoes with sage, Sweet Potatoes with Cranberry and Orange, whole sweet potatoes cooked in the slow cooker, and many more!  Check after the photos to see all the sweet potato options featured in this post.
How do you get the complete recipe?
Just click any recipe title to see the full recipe on the original blog. All photos are copyrighted to the blog that originally posted the recipe.
Want Instant Pot Sweet Potato Recipes?
Definitely check out The BEST Instant Pot Sweet Potatoes Recipes if you prefer that method!
Want More Ideas for Thanksgiving?
Check out our HUGE collection of 100 Thanksgiving Recipes that Don't Need the Oven for more ideas for using the Slow Cooker or the Instant Pot for Thanksgiving!
These CrockPot Sweet Potatoes from Kalyn's Kitchen are my own favorite slow cooker sweet potatoes, and this has been a hit whenever I've served it. And it's a great way to cook sweet potatoes for a crowd.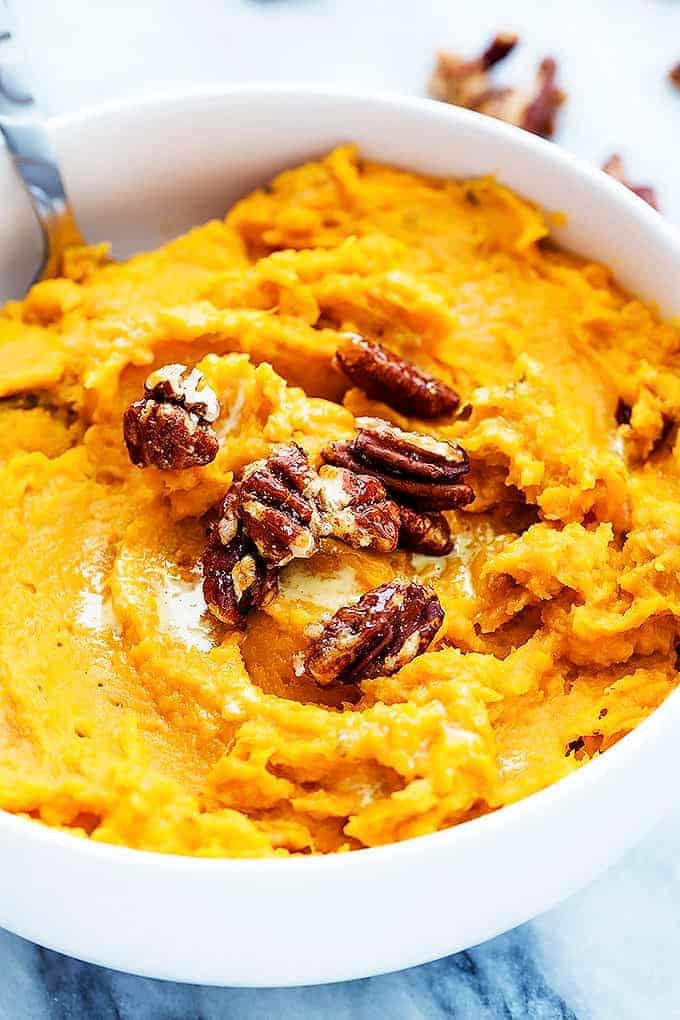 Slow Cooker Mashed Sweet Potatoes from Creme de la Crumb are creamy and delicious!
I love the sound of these Coconut-Pecan Slow Cooker Sweet Potatoes from Simple Bites, and you can add marshmallows if you'd like!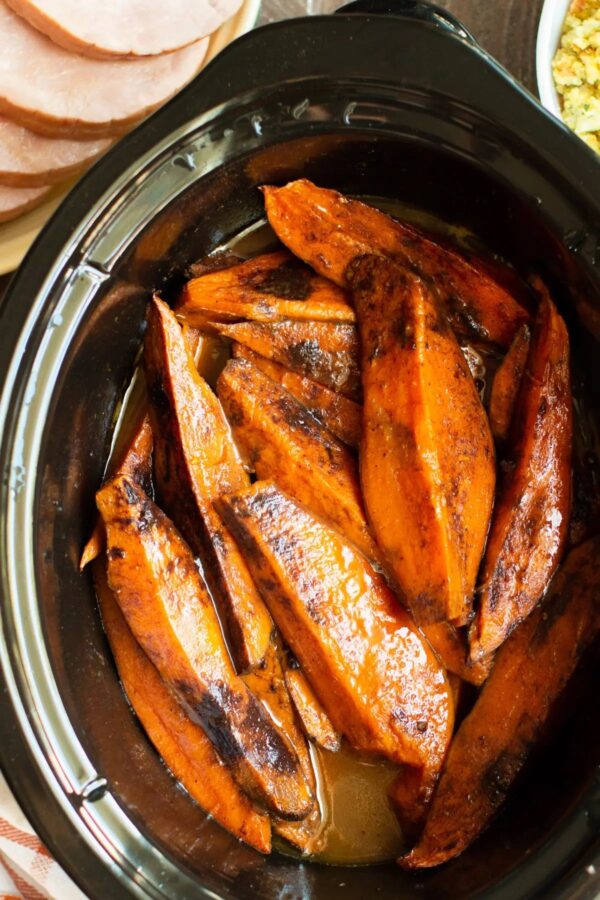 Slow Cooker Sweet Potato Wedges from The Magical Slow Cooker have brown sugar, orange juice, spices, and butter!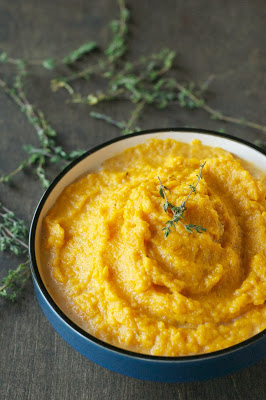 Crockpot Buttery Sage Sweet Potatoes from Crockpot Gourmet sound creamy and delicious; I'm a sucker for savory sweet potatoes!
There's another take on Slow Cooker Candied Sweet Potatoes at Six Sisters' Stuff, for those who just can't pass up those marshmallows!
This Slow Cooker Sweet Potato Casserole from Fit Slow Cooker Queen is vegan and Paleo and it's flavored with maple, cinnamon, and orange.
And finally, if you already have a favorite sweet potato recipe that starts with baking the sweet potatoes, you might want to check out these instructions for  How to Cook Sweet Potatoes in the Slow Cooker from A Veggie Venture.
More Sweet Potatoes in the Slow Cooker:
Tell us about it in the comments about your favorite way to cook sweet potatoes!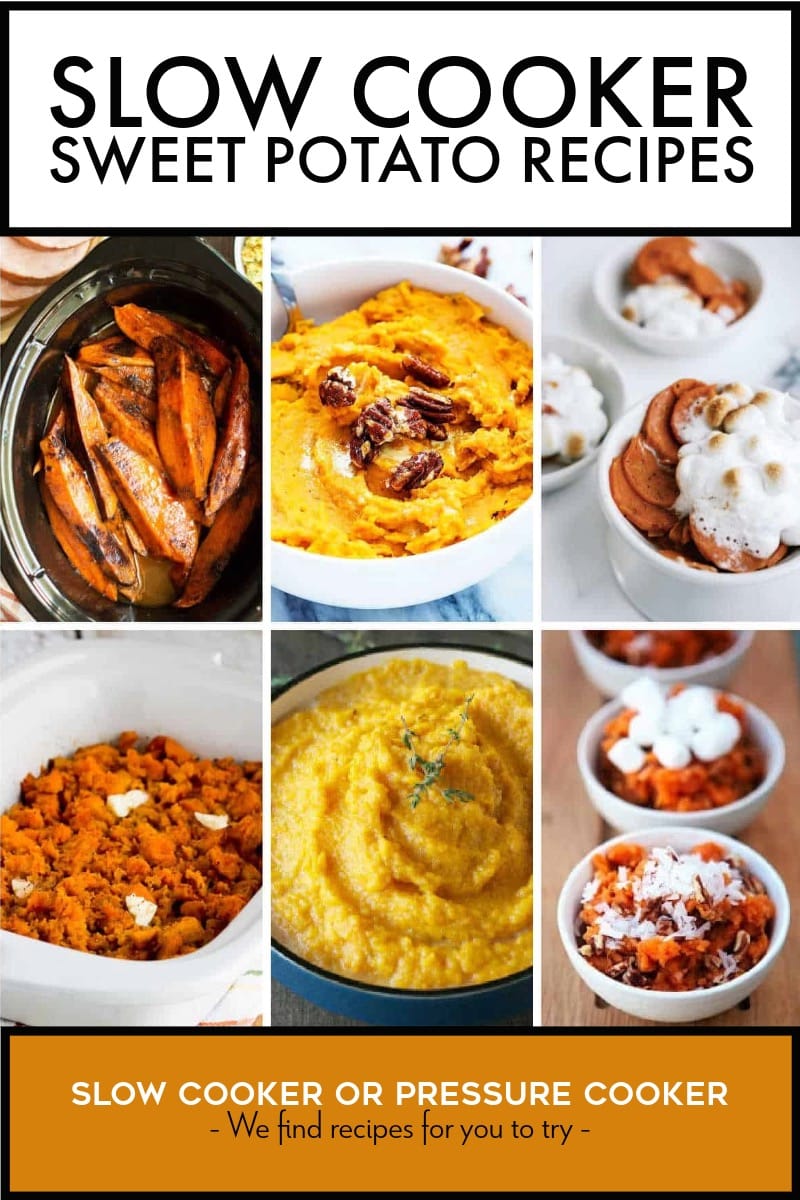 (Visited 6,626 times, 1 visits today)