Use the Instant Pot or the Slow Cooker to make one of these Chicken Vindaloo Recipes, just like you'd get in an Indian restaurant! Serve with traditional basmati rice, or use cauliflower rice for a low-carb option!
PIN the Chicken Vindaloo Recipes to try one later!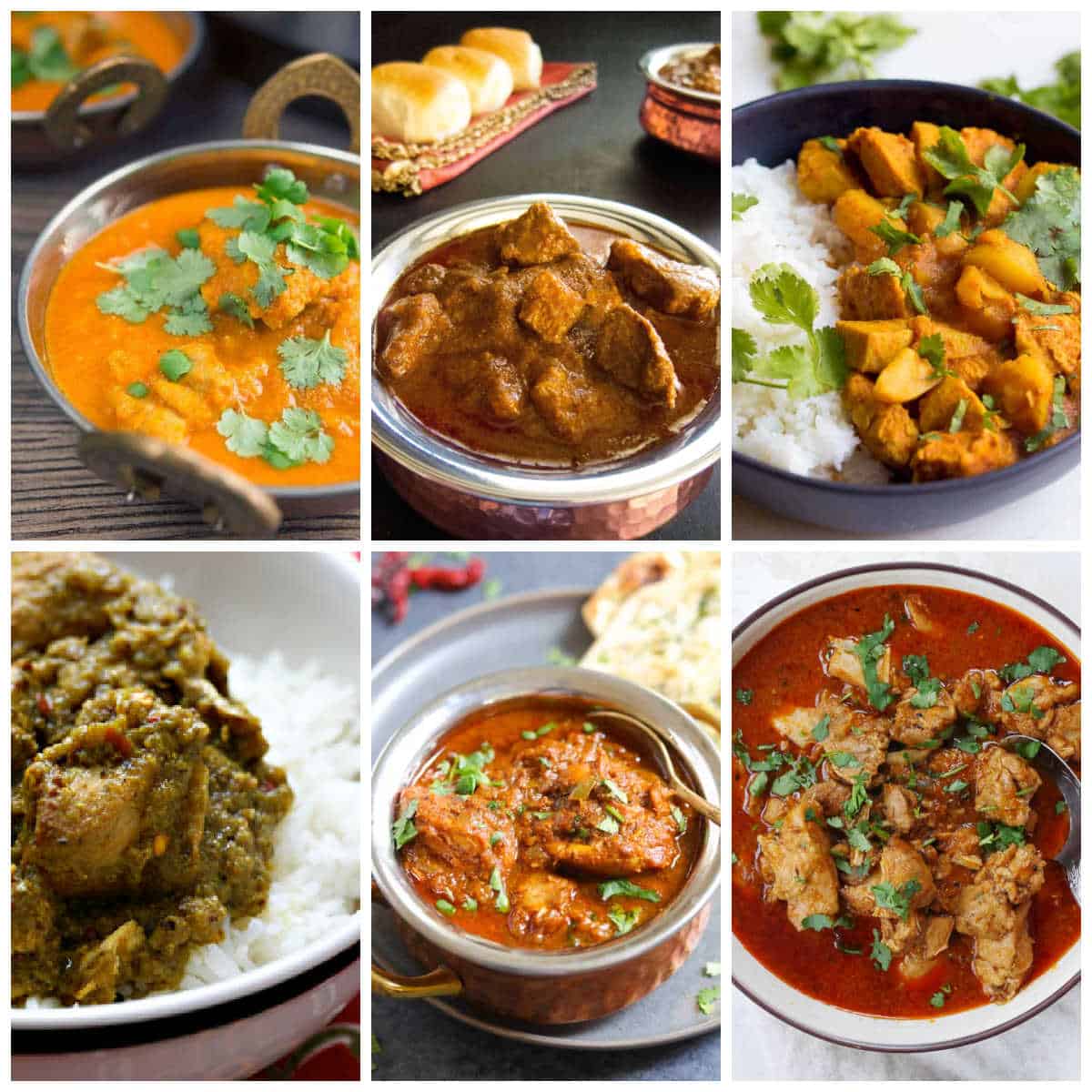 Chicken Vindaloo is a spicy chicken dish that you may have enjoyed at an Indian restaurant. But this round-up has 14 different options for Chicken Vindaloo Recipes you can make in the Instant Pot or the Slow Cooker! Now you can enjoy Chicken Vindaloo at home; would that be a hit for dinner with your family?
And most of these recipes are low in carbs, so if you serve the Chicken Vindaloo with Cauliflower Rice this can make a delicious low-carb meal. Of course if you aren't watching carbs, just serve with the Basmati Rice or Naan that's traditional with Indian food! It will be delicious either way.
What is Chicken Vindaloo?
Vindaloo is a popular dish that comes from the Gao region of Indian, and it's a spicy dish that can be made pork, chicken, or tofu. Vindaloo traditionally  contains plenty of chiles, so it can be quite spicy, but when you make your own you can control the amount of spiciness. Read more about Chicken Vindaloo to see if you think you'd like it!
How to get the full recipe:
Just click or tap any recipe title to get the complete recipe on the original site. All photos of Chicken Vindaloo are copyrighted to the site that posted the recipe.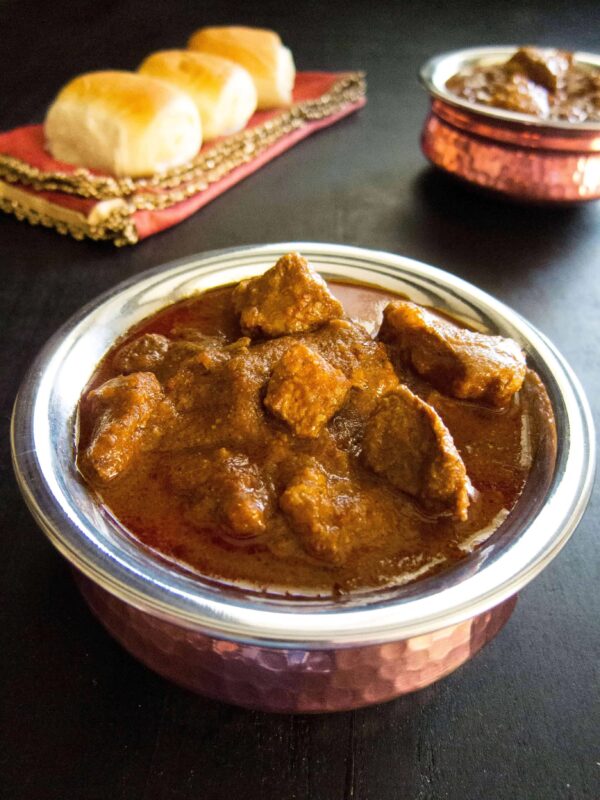 This recipe for Authentic Instant Pot Chicken Vindaloo from Paint the Kitchen Red is one that Neena got from her mother-in-law and the recipe can also be adapted to use pork or lamb.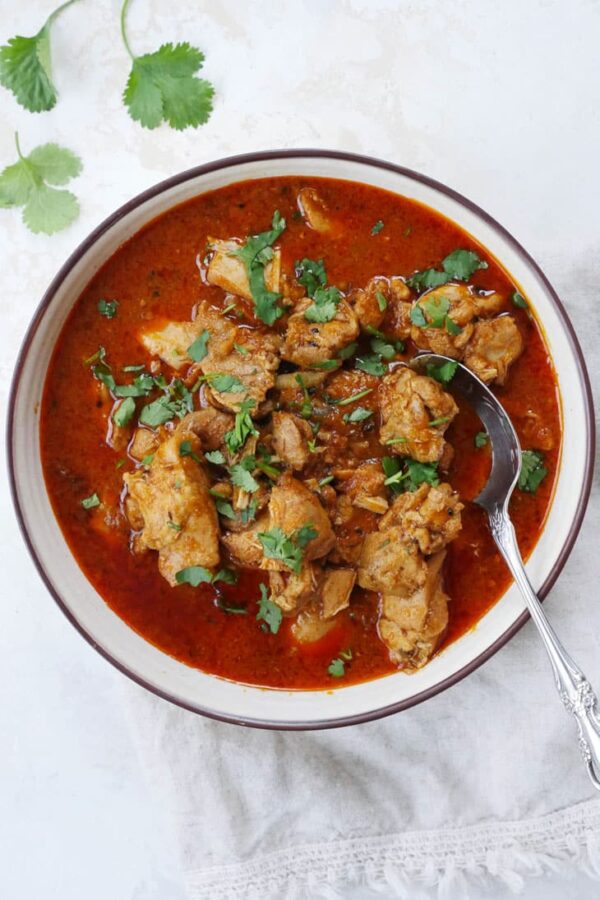 This tasty-looking Instant Pot Chicken Vindaloo from My Heart Beets has instructions for adjusting the level of spicy flavor to suit your tastebuds!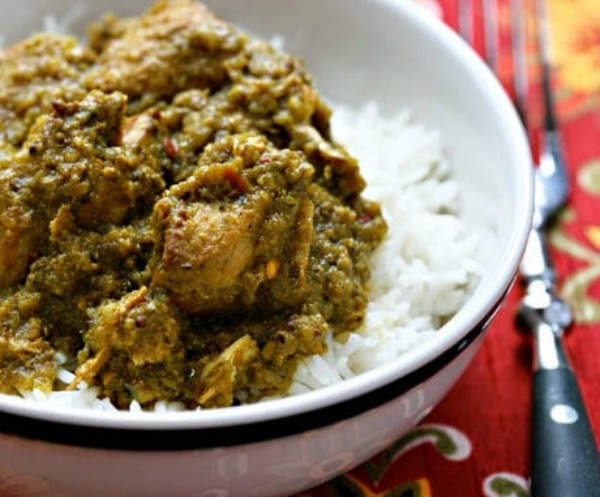 Slow Cooker Chicken Vindaloo from The Perfect Pantry has the traditional steps and ingredients that add the amazing flavor to this dish, and Lydia breaks down the steps so they're easy to follow. This is low in carbs if served with cauliflower rice!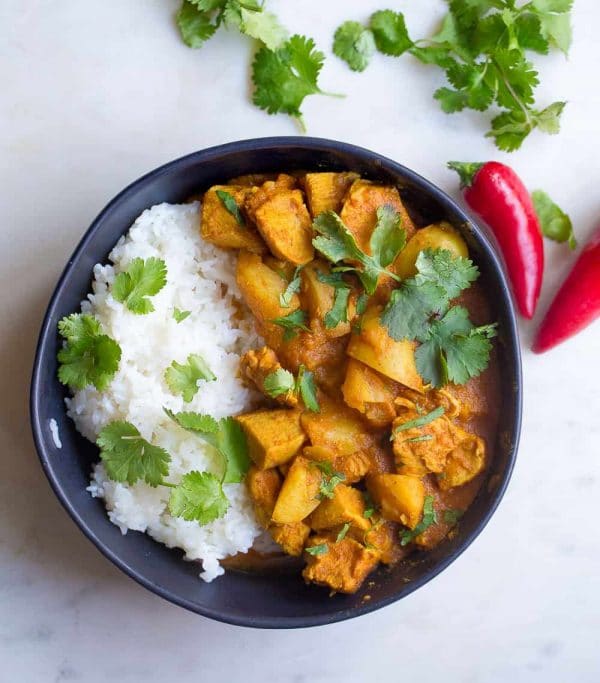 Chicken Vindaloo from Wholesomelicious has instructions for the Slow Cooker or the Instant Pot, and this looks tasty whichever method you choose! This recipe includes potatoes, so it won't be a low-carb option unless you omit those.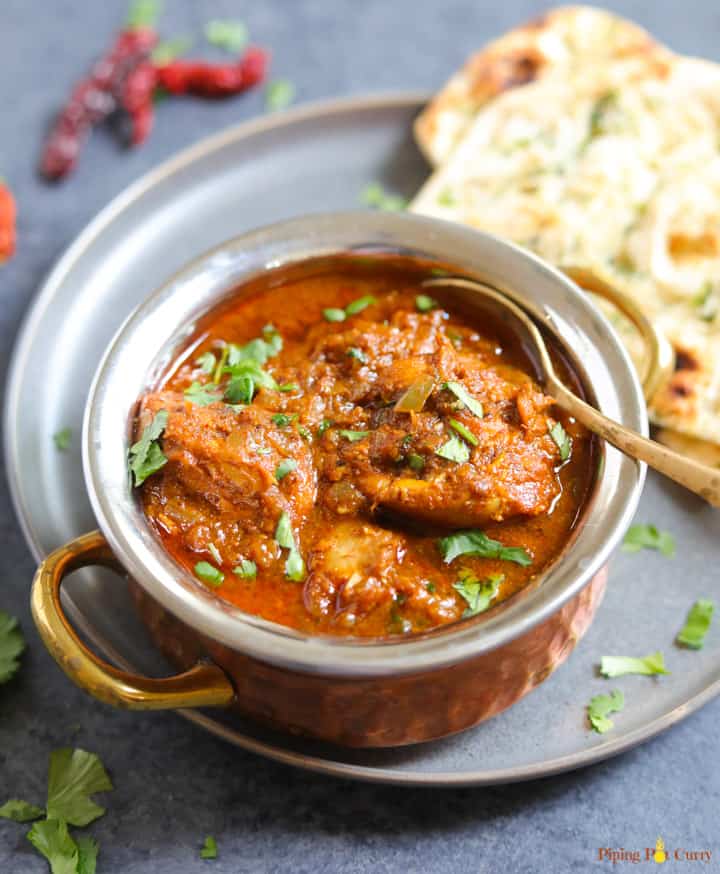 Meeta from Piping Pot Curry says this is an Authentic Chicken Vindaloo made in the Instant Pot, and her recipe sounds delicious. The recipe has a tiny bit of brown sugar which can easily be replaced with approved sweetener if you'd like to make this a low-carb meal.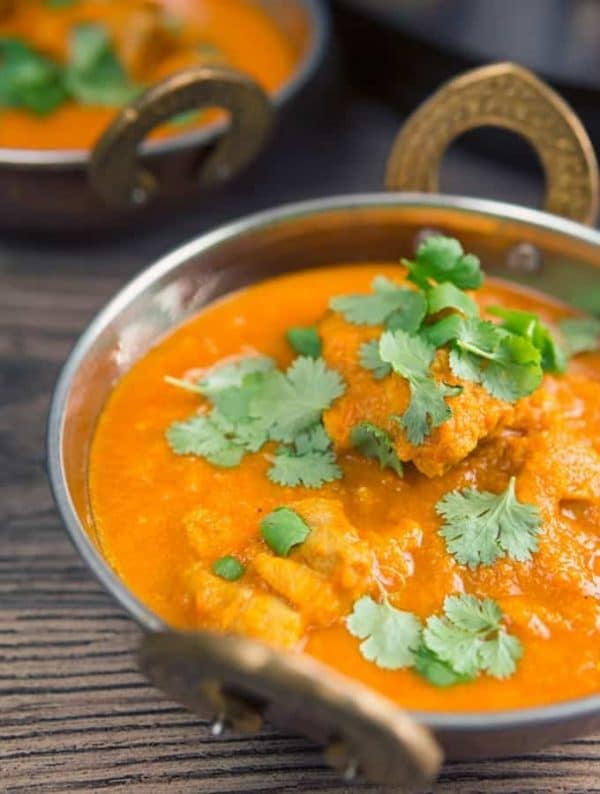 And this Keto Chicken Vindaloo Recipe from Two Sleevers is definitely a version that's low in carbs, and this recipe also has tips for Lamb Vindaloo and Pork Vindaloo.
More Slow Cooker and Instant Pot Chicken Vindaloo:
Want More Indian Food Recipes for the Crock Pot or Instant Pot?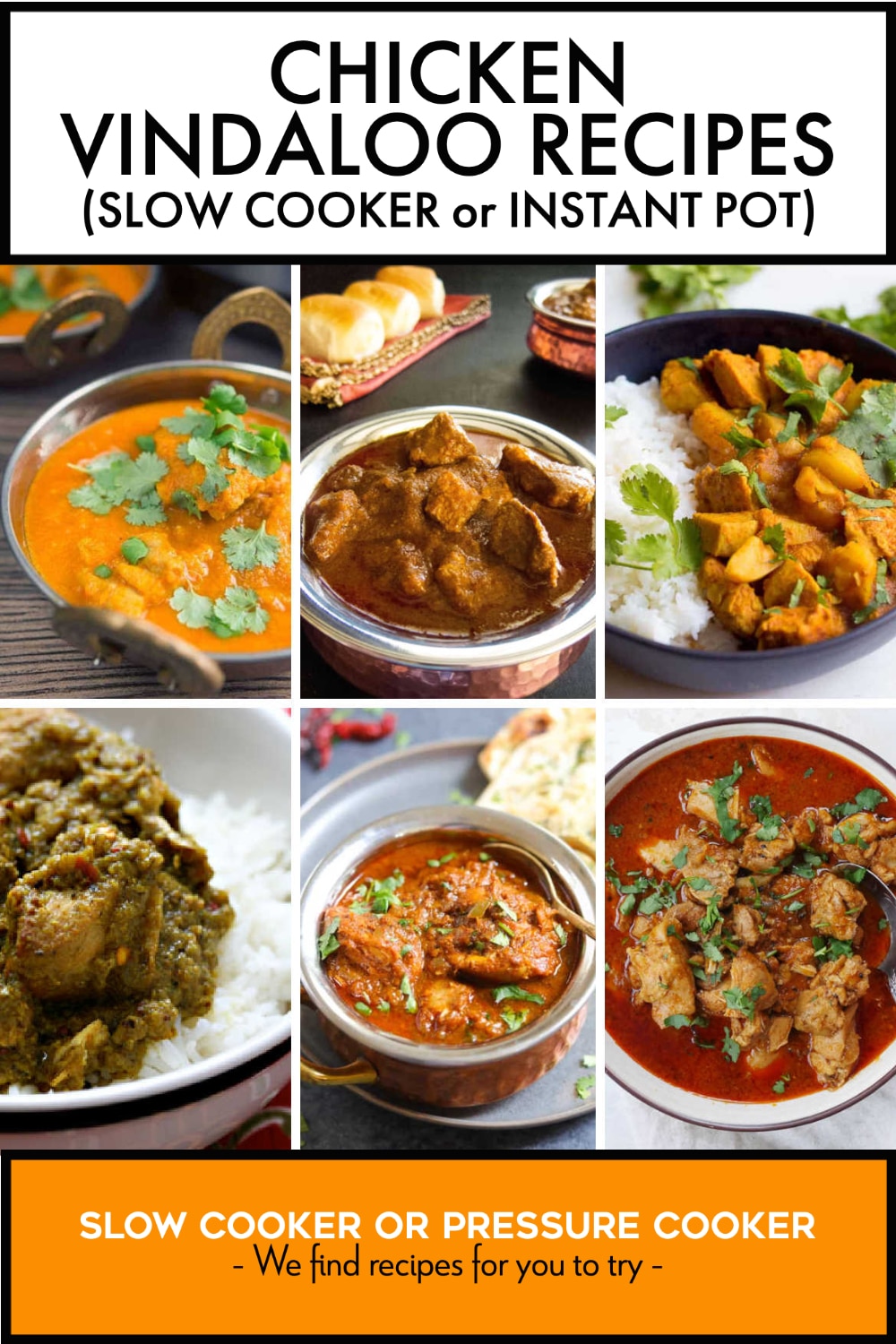 (Visited 6,430 times, 1 visits today)