Here are Perfect Pork Roast Recipes for the Instant Pot or Slow Cooker, and pork roast is always popular for a family-friendly dinner idea! These pork roast recipes are low in carbs, or can easily be made low-carb with minor changes; enjoy!
PIN Perfect Pork Roast Recipes to try some later!
I think these Perfect Pork Roast Recipes for the Instant Pot or Slow Cooker will be a hit with most families. Doesn't everyone love a tasty pork roast for dinner? And these Instant Pot or slow cooker pork roast recipes are all low in carbs, or can easily be made into a low-carb dinner with minor changes.
But your family won't think of a pork roast dinner as being diet food at all, FTW! There are a couple of favorite pork roast recipes here from Kalyn's Kitchen, as well as some from blogging friends around the web, so you have plenty of options. And if you're really pork roast fan, check out Slow Cooker or Instant Pot Recipes for Pork Roast which has twelve more pork roast recipes, although some of these other options are not low in carbs!
All photos are copyrighted to the site that posted the recipe. Just click the recipe title under any photo to see the complete recipe on the original site.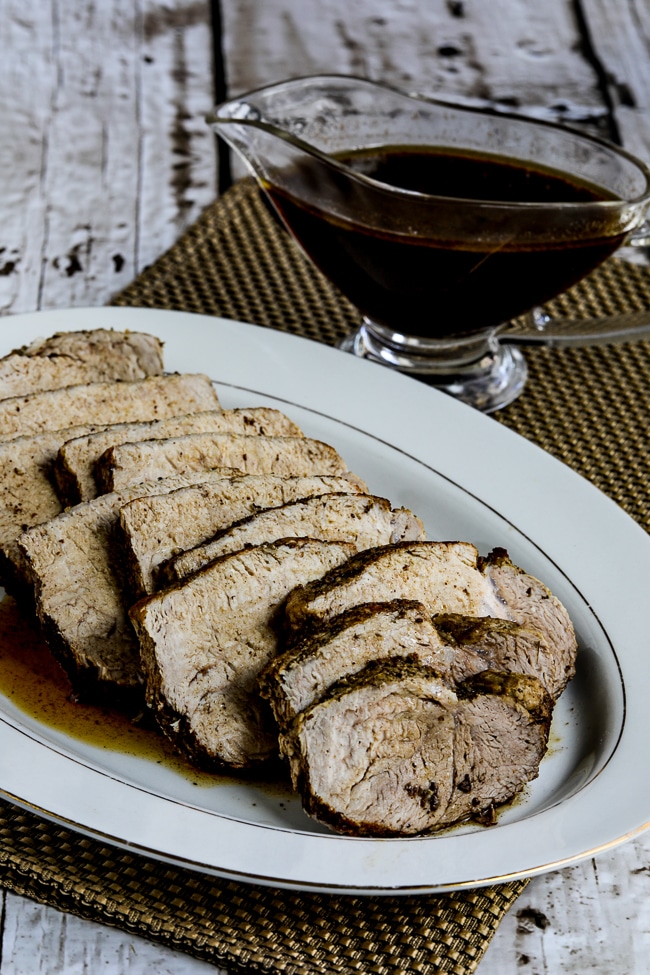 I promise this Instant Pot Balsamic Pork Roast or Slow Cooker Balsamic Pork Roast from Kalyn's Kitchen is absolutely delicious, no matter which cooking method you use. Don't worry about the carbs in the balsamic vinegar; you're only eating a small amount of it.
I might be drooling a bit over this Slow Cooker Pork Loin with Rosemary and Garlic from All Day I Dream About Food; don't you agree this looks amazing?
Instant Pot Apple Cider Pork Loin from CopyKat Recipes uses hard apple cider to infuse the pork with wonderful flavor, but Stephanie says you can use regular apple cider or even apple juice if you prefer.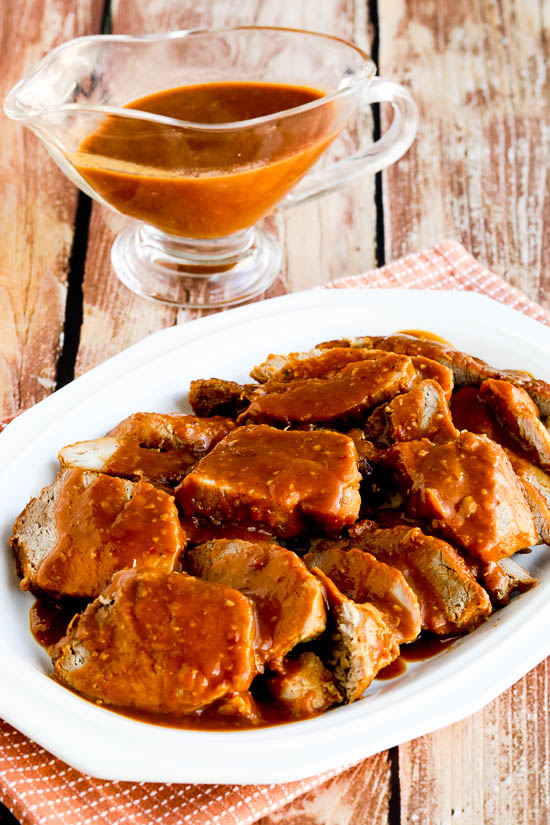 I can't say enough good things about this Pork with Peanut Sauce; this recipe has been a huge hit on Kalyn's Kitchen and you can make it in the slow cooker or the Instant Pot!
Christine from Cook the Story can show you How to Roast Pork in the Instant Pot, and don't you think that looks like a tasty pork roast in her photo?
Pork Sirloin Tip Roast in the Pressure Cooker is an informative post at Pressure Cooking today. There is a great chart here about cuts of pork if you need a refresher course on that. Just pick low-carb side dishes to make this one a low-carb meal.
Another amazing pork roast recipe from Kalyn's Kitchen is this Slow Cooker Bavarian Pork Roast. You won't regret it if you pull out the slow cooker and give this a try!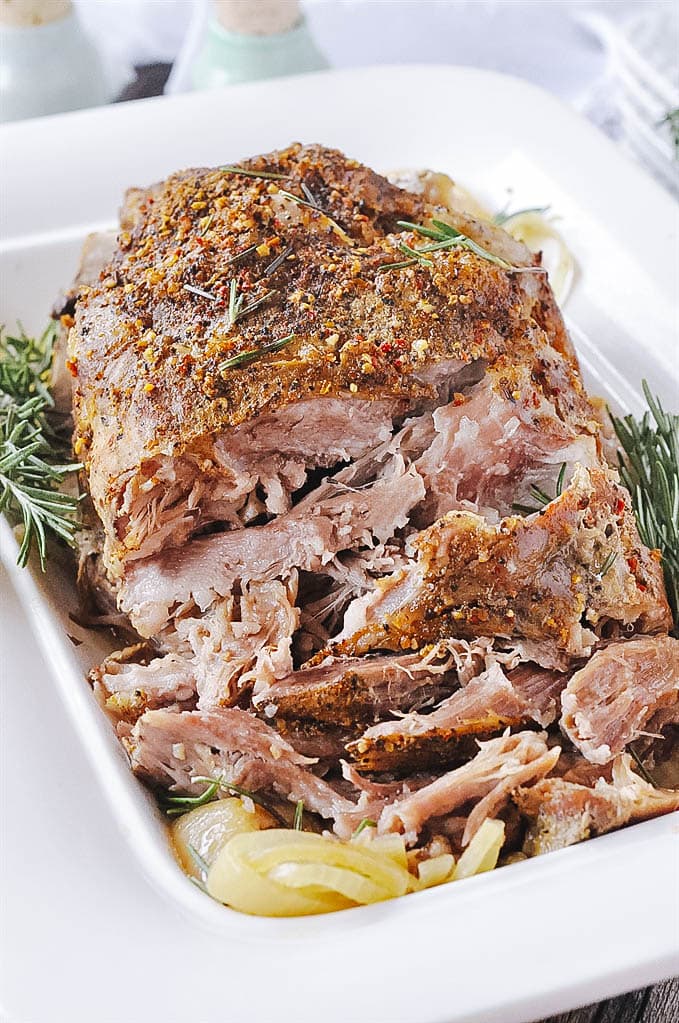 And finally, this 5-Ingredient CrockPot Pork Roast from Your HomeBased Mom looks like it would be a winner idea for family dinner!
Want More Pork Recipes for the Instant Pot or Slow Cooker?
Slow Cooker or Instant Pot Sweet and Sour Pork
Slow Cooker or Instant Pot Cafe Rio Sweet Pork Recipes
Slow Cooker and Instant Pot Pork Tenderloin Recipes
Instant Pot Pork Chop Recipes
Use Pork Recipes to see all the Instant Pot or Slow Cooker Pork Recipes on this site!
(Visited 5,386 times, 1 visits today)