Here are amazing recipes for Slow Cooker Pork Carnitas, and cooking pork in the slow cooker makes your house smell great! And if you serve with low-carb tortillas, most of these can be a low-carb meal!
PIN the Pork Carnitas recipes to try some later!
This collection of recipes for Slow Cooker Pork Carnitas has 14 different options for a tasty pork dinner cooked in the slow cooker! And Pork Carnitas are perfect any time of year.
All these carnitas recipes from food bloggers feature meltingly tender slow-cooked pork, but each blogger has a slightly different twist on carnitas whether it's crisping the meat under the broiler, using different seasonings, or making the carnitas pork into tacos.
What is Carnitas?
Carnitas means "little meats" in Spanish and Carnitas is a well-loved Mexican pork dish where heavily marbled pork is braised or simmered for several hours with seasonings until it is so tender that it shreds apart.
How can you get the complete recipe?
Just click any recipe title to see that recipe on the original blog. All photos are copyrighted to the blogger who posted the recipe.
Want Pork Carnitas made in the Instant pot?
I'm someone who still loves to use the slow cooker for pork and beef and let my house smell good all day, but if you're a confirmed Instant Pot fan, there's also a collection of Instant Pot Pork Carnitas Recipes on the site, so check that out as well.
Crispy Pork Carnitas from Gimme Some Oven go into the oven on a foil-lined baking sheet for that extra crispness that makes carnitas so good!
Slow Cooker Carnitas from Sweet Basil are served inside corn tortillas with tasty Queso Fresco!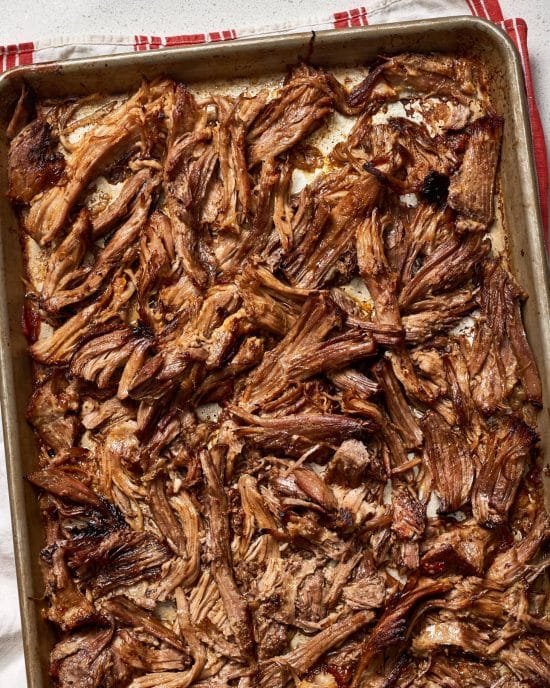 Slow Cooker Carnitas from the Kitchn are also lightly broiled before the tasty pork gets devoured!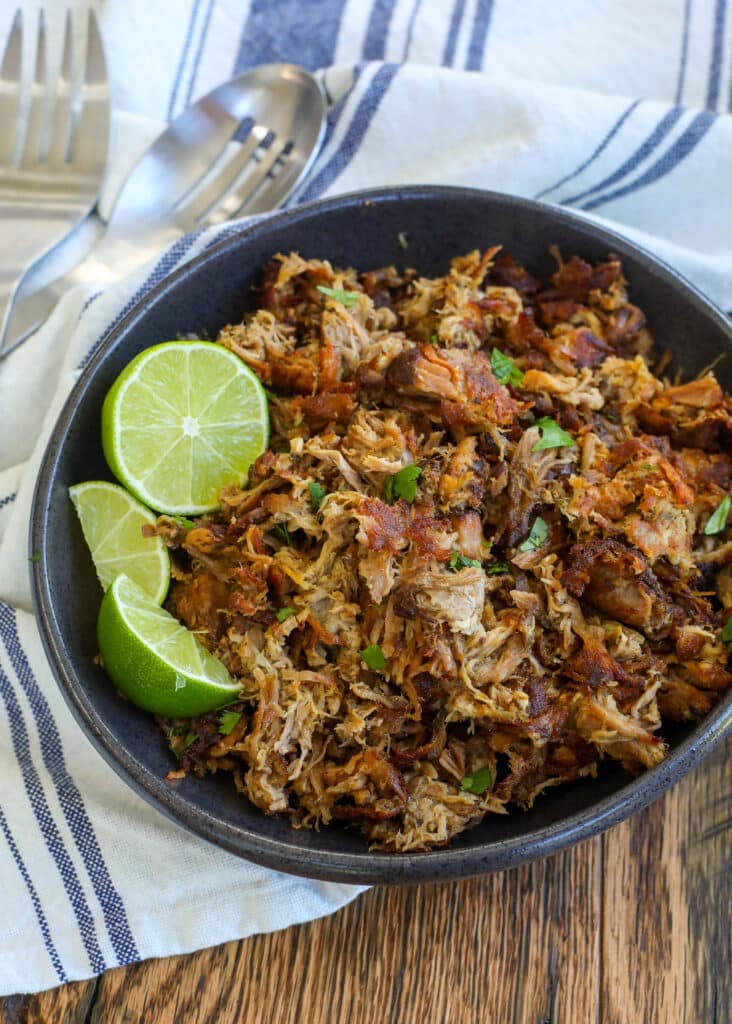 Slow Cooker Carnitas from Barefeet in the Kitchen is a versatile recipe with lots of ideas for using the tasty pork!
Pork Carnitas from Creme de la Crumb make perfect tacos, and Tiffany says she has been known to eat this pork with a fork, right out of the slow cooker!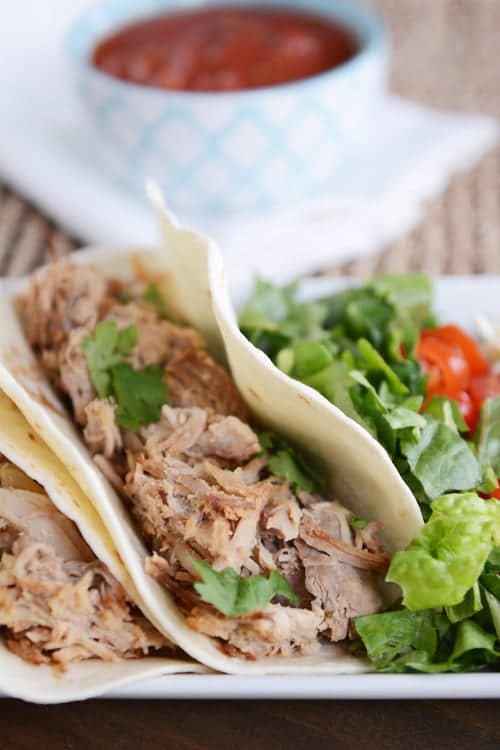 Pork Carnitas from Mel's Kitchen Cafe is a recipe that Mel calls a "weeknight dinner saver" and it certainly looks good.
More Tasty Slow Cooker Carnitas:
Want more slow cooker pork recipes?
(Visited 5,518 times, 1 visits today)