These Slow Cooker and Instant Pot Beef Curry Recipes can help you expand your culinary horizons if you've never made beef curry before! Any of these beef curry recipes would be a great choice for a delicious dinner with international flavors.
PIN Slow Cooker and Instant Pot Beef Curry Recipes!
If you're a fan of curry flavors, we're hoping these six options for Slow Cooker and Instant Pot Beef Curry Recipes make you want to reach into the computer and take a bite! What makes curry so tasty is the assortment of fragrant spices that also make the food smell so good while it's cooking, and in each of these recipes the tender meat is enhanced by a rich curry sauce for international comfort food at it's best!
We're including different styles of beef curry, with slow cooker or Instant Pot cooking methods, and you can choose your favorite  flavors and method of cooking. Serve delicious beef curry over rice, or you could serve these with cauliflower rice and many of these can be a low-carb dish. Enjoy!
All photos are copyrighted to the site that posted the recipe. Just click the recipe name under any photo to see the complete recipe on that site.
Slow Cooker Pakistani Beef Curry from The Perfect Pantry is a Pakistani shredded beef dish with fragrant and flavorful spices like cardamom, nutmeg, turmeric, cinnamon, and garam masala. This is a perfect choice for an Indian dinner!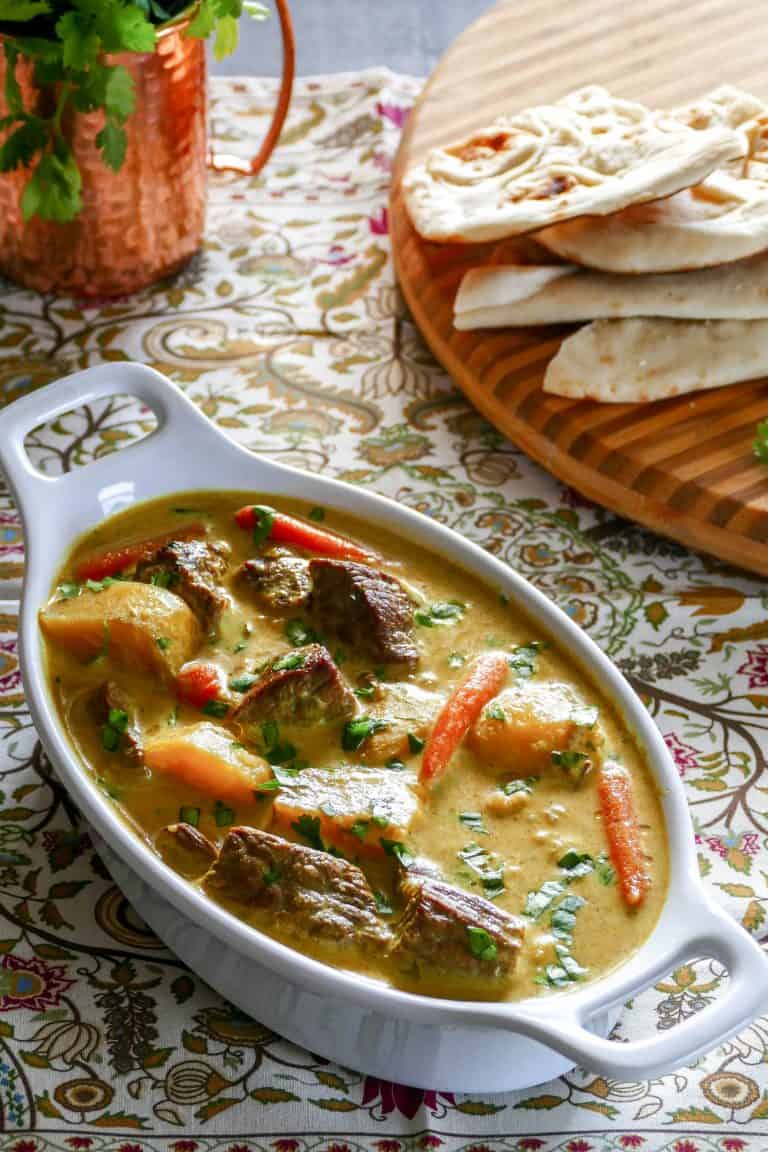 Don't you agree that this Instant Pot Beef Curry with Coconut Milk from Paint the Kitchen Red looks absolutely delicious? And this one definitely has authentically Indian flavors!
Slow Cooker Beef Curry from The Food Charlatan looks delicious, and Karen says this is perfect to scoop up with some Naan!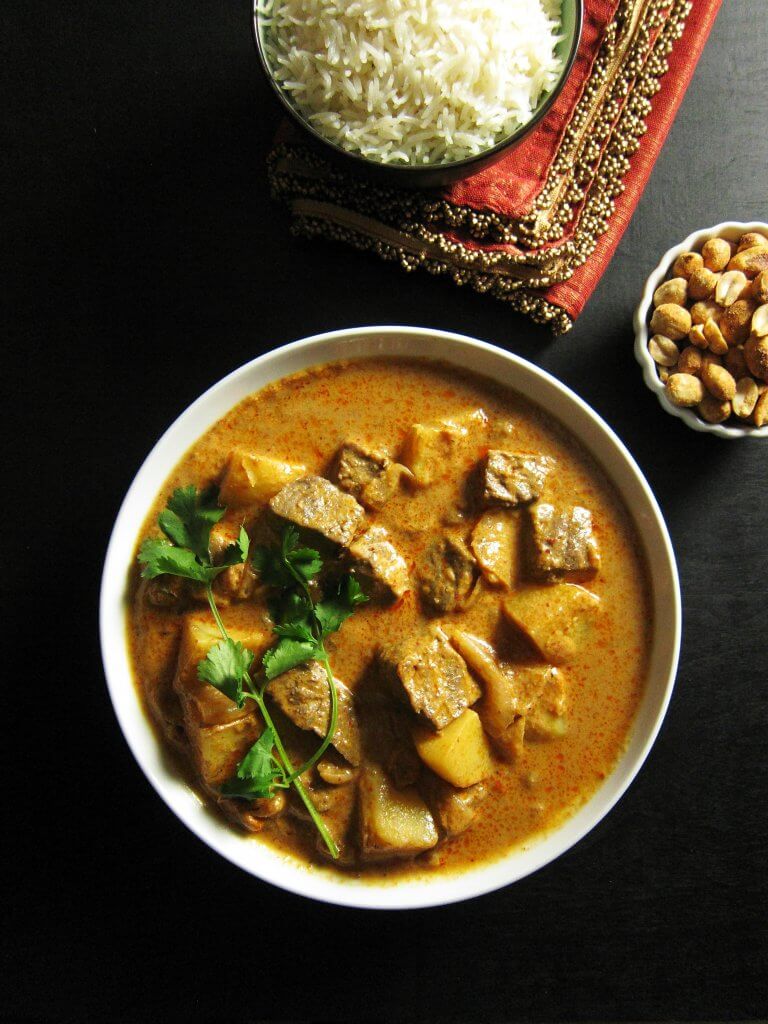 Thai Instant Pot Massaman Curry with Beef from Paint the Kitchen Red is another delicious looking curry recipe from my friend Neena, who loves Thai food like I do!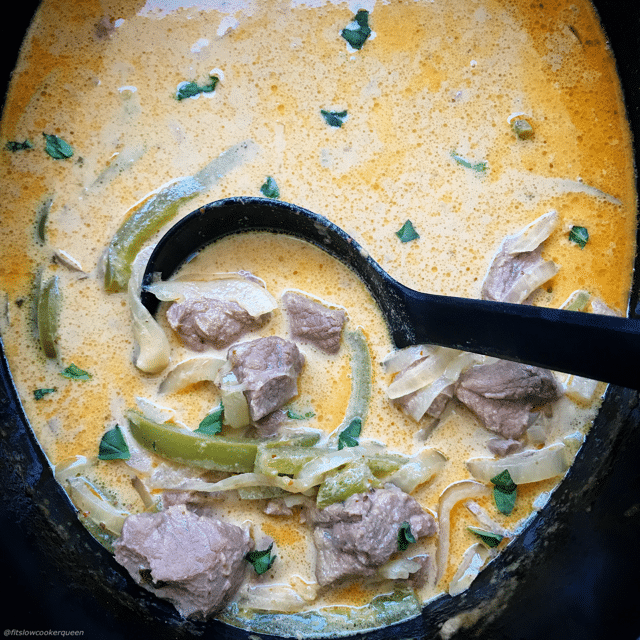 I low the sound of this Slow Cooker Thai Beef Curry from Fit Slow Cooker Queen. The recipe also has instructions for substituting chicken, and it's Paleo or Whole 30 approved.
Karen from 365 Days of Slow + Pressure Cooking says she came up with this Massaman Curry With Beef In The Slow Cooker because her family loved Massaman curry with chicken, and this recipe uses Thai Curry Paste from a jar to make it easy!
More Tasty Beef in the Slow Cooker or Instant Pot:
Use Beef Recipes to see all the slow cooker or pressure cooker recipes using beef that have been featured on this site. Or Click for The BEST Instant Pot or Slow Cooker Roast Beef Dinners!
(Visited 3,536 times, 1 visits today)