You'll love these All Day Slow Cooker Recipes that can simmer away while you're working or spending time with the family! And your house will smell amazing when dinner is going all day in the slow cooker!
PIN the All Day Slow Cooker Recipes to try some later!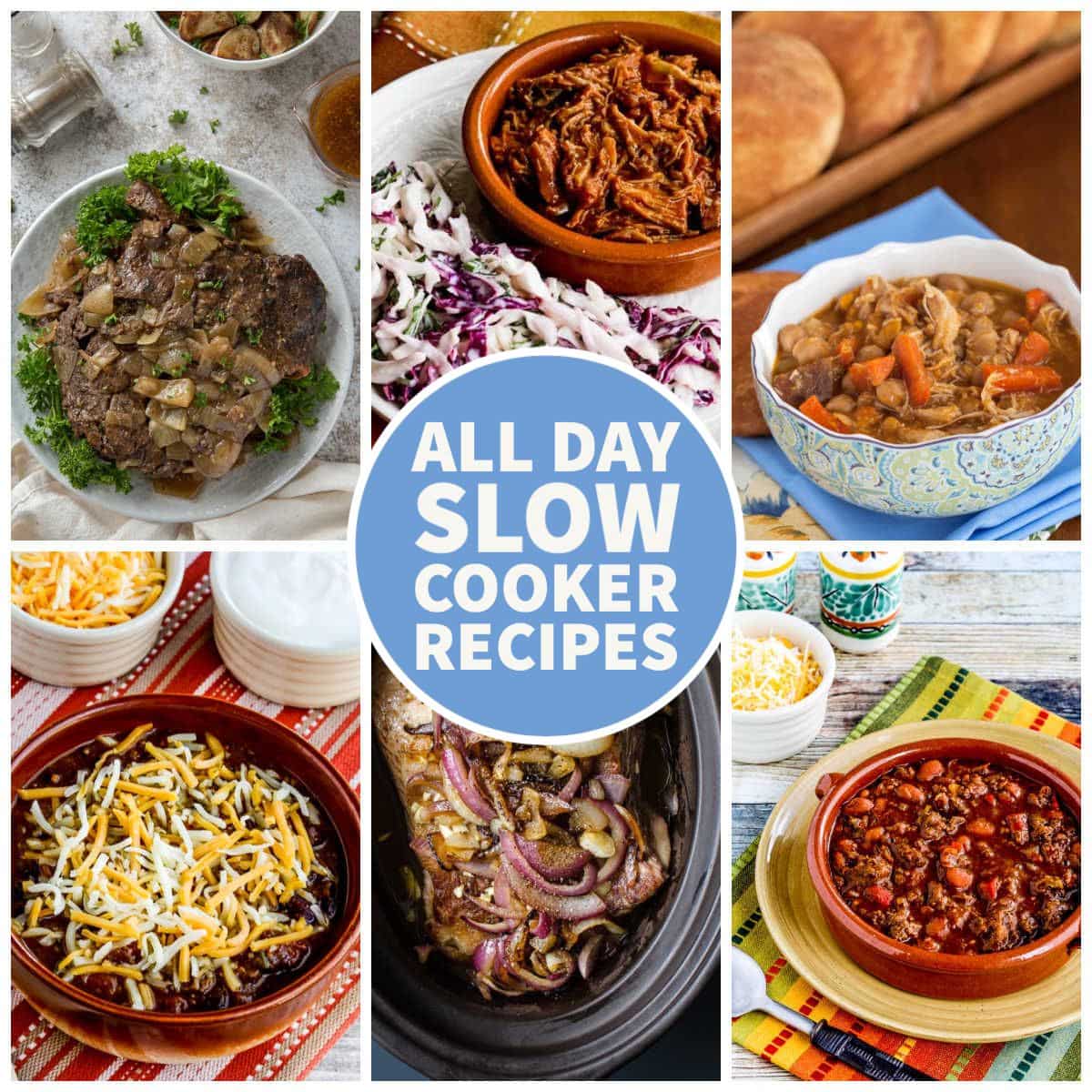 I feel like the work I do on this site gives me an idea of how people are using their slow cookers and Instant Pots, and lately I'm feeling like the slow cooker is making a comeback! So I'm updating this great collection of All Day Slow Cooker Recipes for everyone who's starting to use the slow cooker a bit more.
I'm old enough to remember when there was a collection of "Set it and Forget It" slow cooker cookbooks, but slow cookers have changed some since those days, so read the tips in this post for best results with all day slow cooker recipes. And once you master all-day cooking there's a lot to love about dinners that goes into the slow cooker in the morning and cook all day, and having the slow cooker going all day will make your house smell great!
About Cooking All Day in the Slow Cooker:
Modern Slow Cookers definitely cook hotter than the ones our parents or grandparents used. This recipe collection has recipes that have specified in the instructions that they can cook for 8 hours (or longer) but there's no way for me to know what type of slow cooker each blogger was using. Here are some tips for success when you're cooking all day.
If possible test out a recipe on a day when you'll be home before you try cooking it all day when you're away from the house.
Always use the LOW setting when you cook all day.
Programmable Slow Cookers (affiliate link) often switch to "keep warm" when the cooking time is up, which is great feature for cooking all day.
When you want to cook all day while you're at work (which might be longer than eight hours) refrigerate the ingredients the night before and put them into the slow cooker cold; that will stretch out the cooking time. (Storing ingredients in the fridge in the crockery liner isn't recommended.)
If you're planning to cook all day, cut ingredients in slightly larger pieces.
What kinds of All Day Slow Cooker Recipes are featured here?
There are cook-all-day dinners here with pork, chicken, and beef, as well as a tasty assortment of stew and chili recipes that can cook all day.
How do you get the complete recipe?
Just click any recipe title to see the complete recipe on the original site. All photos are copyrighted to the site that posted the recipe.
Want slow cooker soups that can cook all day?
And if you want more all day slow cooker recipes, here are Cook-All-Day Slow Cooker Soups!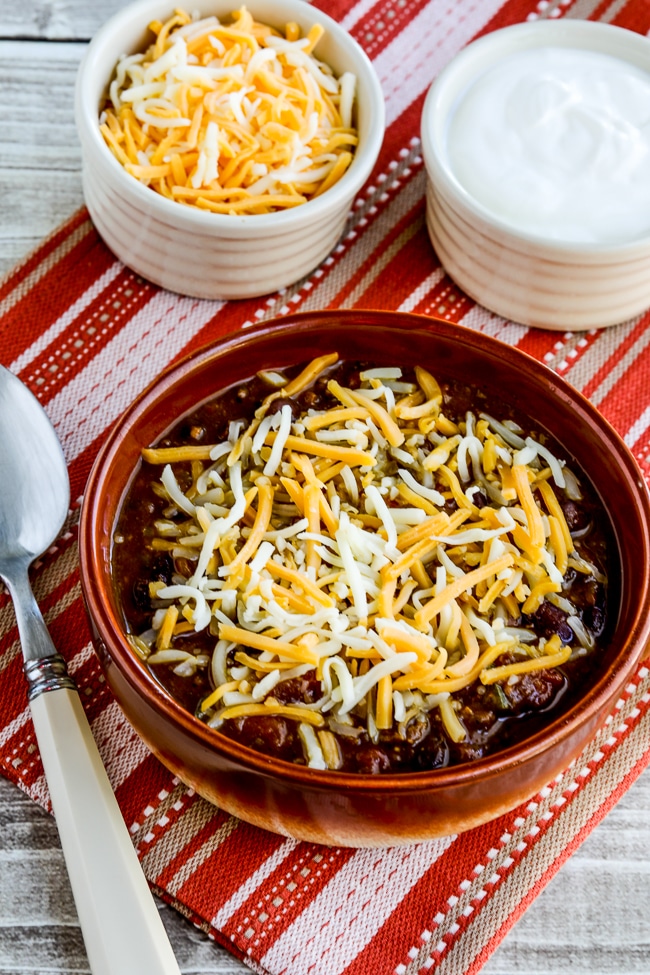 Pumpkin Chili with Ground Beef from Kalyn's Kitchen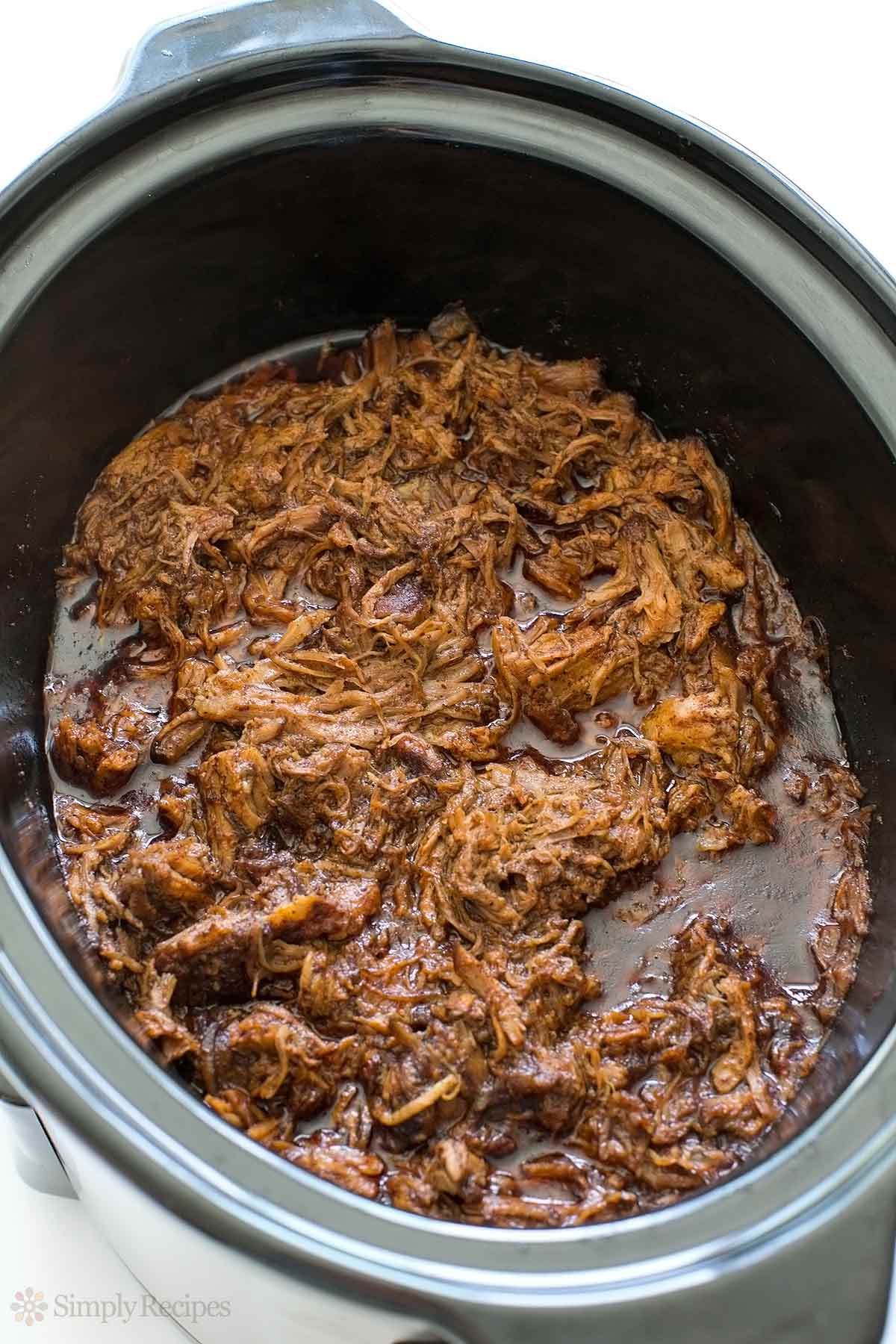 Slow Cooker Mexican Pulled Pork Tacos from Simply Recipes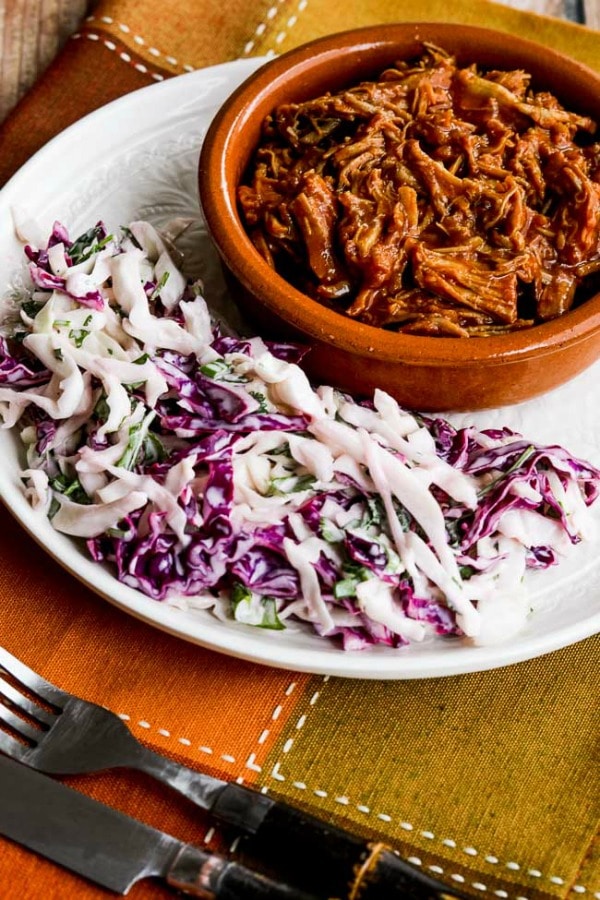 Slow Cooker Pulled Pork with Low-Sugar Barbecue Sauce
from Kalyn's Kitchen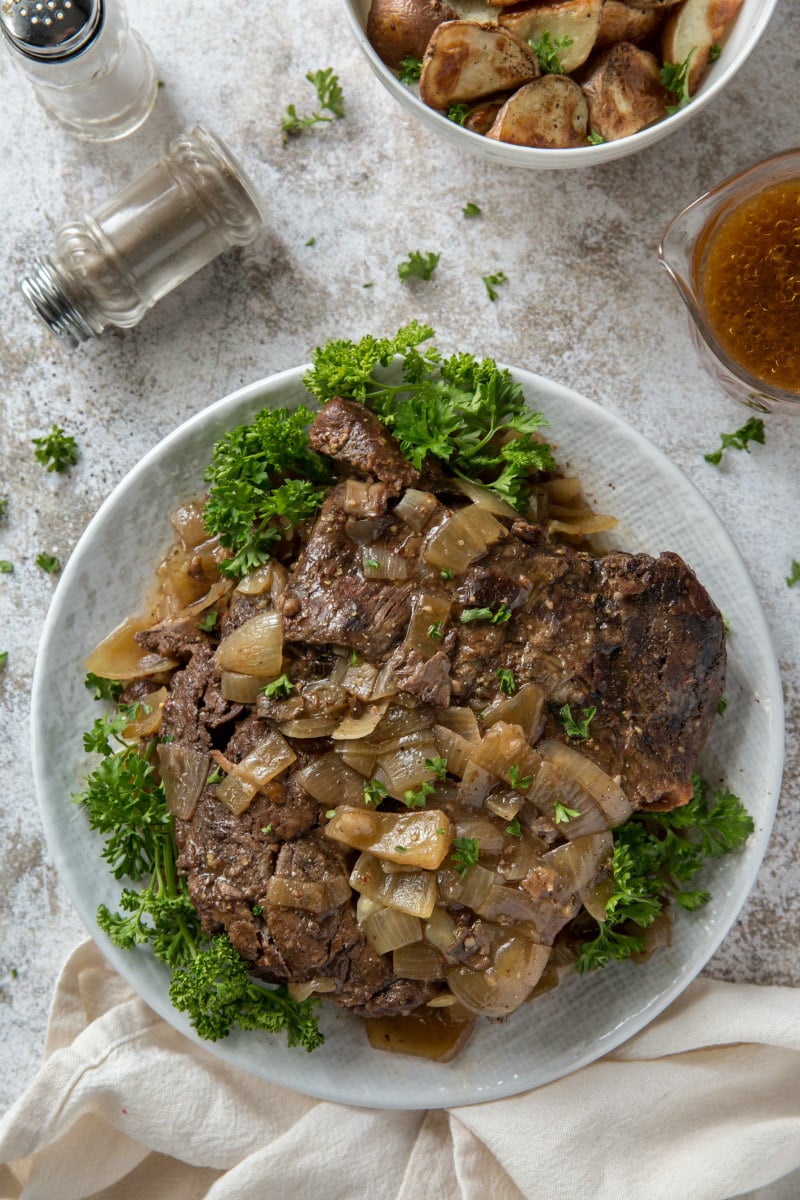 Slow Cooker Black Forest Pot Roast from Recipe Girl
Slow Cooker Brisket and Onions from The Kitchn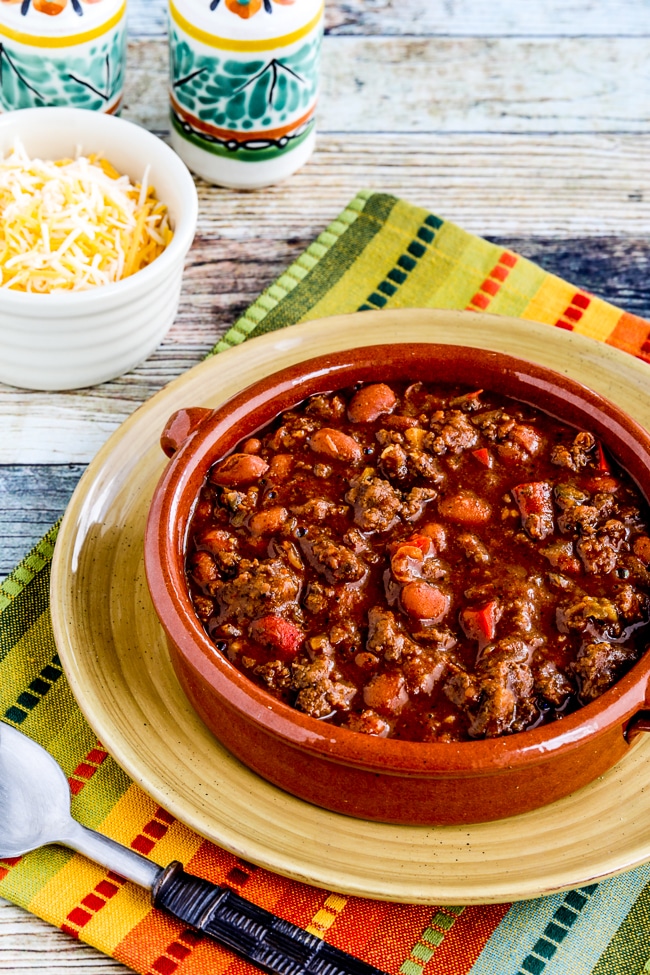 Slow Cooker Beef and Refried Bean Chili from Kalyn's Kitchen
Slow Cooker Chicken Tagine with Chickpeas and Root Vegetables
from Andrea Meyers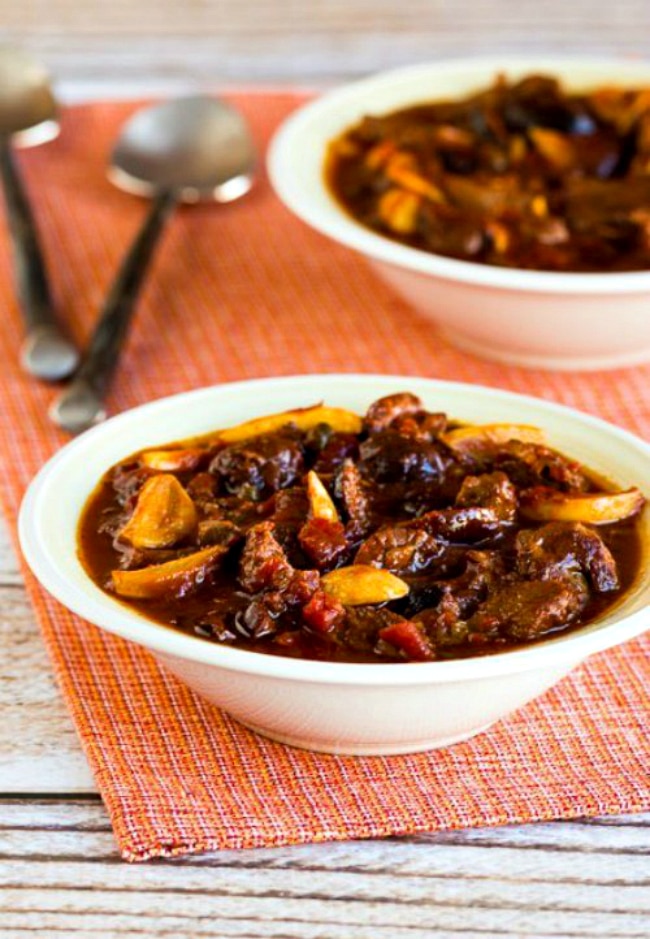 Garlic Lover's Crockpot Beef Stew from Kalyn's Kitchen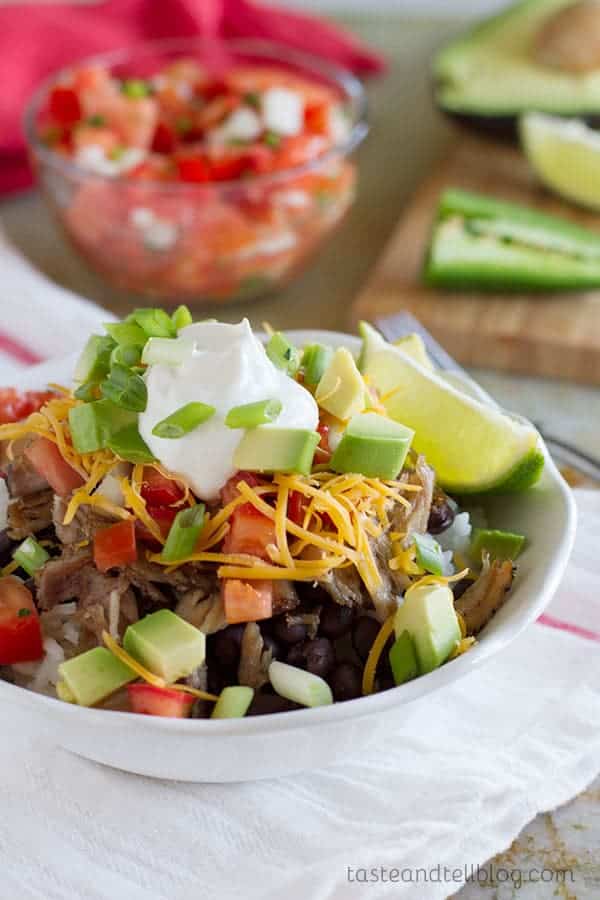 Pork Carnitas Burrito Bowls from Taste and Tell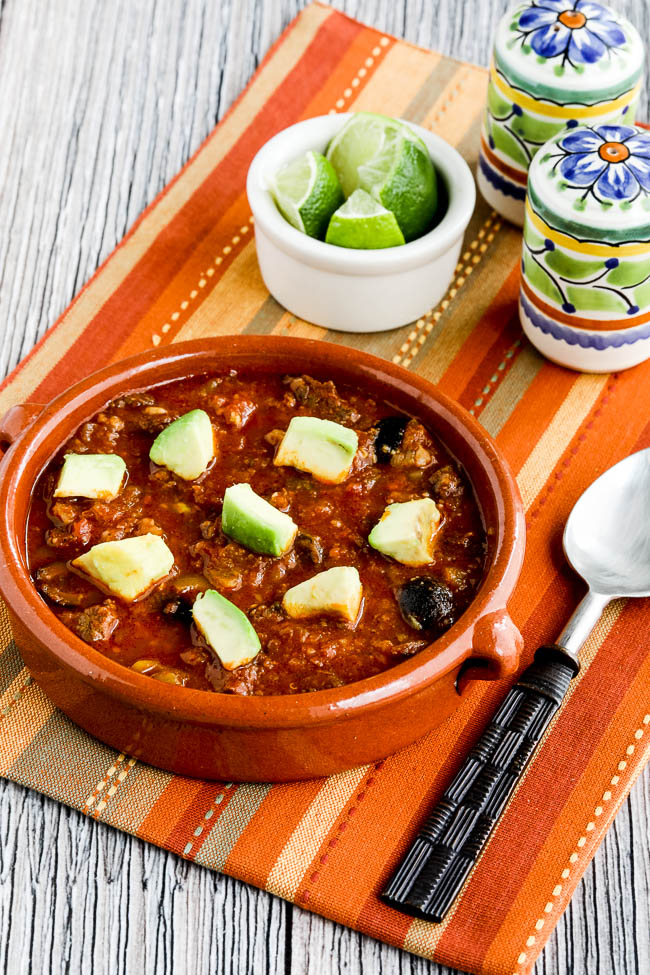 Slow Cooker (or Instant Pot) Southwestern Beef Stew from Kalyn's Kitchen
More All Day Crock Pot Recipes:
(Visited 6,331 times, 1 visits today)