These interesting Slow Cooker or Instant Pot Recipes for Lentils will give you ideas for using lentils in something besides soup! And lentils are nutritious, delicious, inexpensive, and easy to cook in the slow cooker or the Instant Pot!
PIN Slow Cooker or Instant Pot Recipes for Lentils!
Lentils are one of my favorite ingredients to use in soup, and there's already a great collection of Slow Cooker and Instant Pot Lentil Soup Recipes on this site. But lentils are a versatile ingredient for a wide variety of dishes, so today I'm sharing this great collection of Slow Cooker or Instant Pot Recipes for Lentils. Here you will find side dishes and main dishes using lentils, with so many different combinations and flavors.
Lentils are easy on the budget and a they're a great vegetarian source of protein, so I hope you'll try one of these ideas for a perfect lentil side dish or main dish made in the slow cooker or the Instant Pot! You can Use the Beans and Legumes Index to see all the lentil recipes that have been featured on this site.
All photos are copyrighted to the site that posted the recipe. Just click the recipe name under any photo to see the complete recipe on that site.
Instant Pot Red Lentil Dal from Cookin' Canuck is going to be a wow for everyone who likes Indian food, and don't you agree that sounds amazing?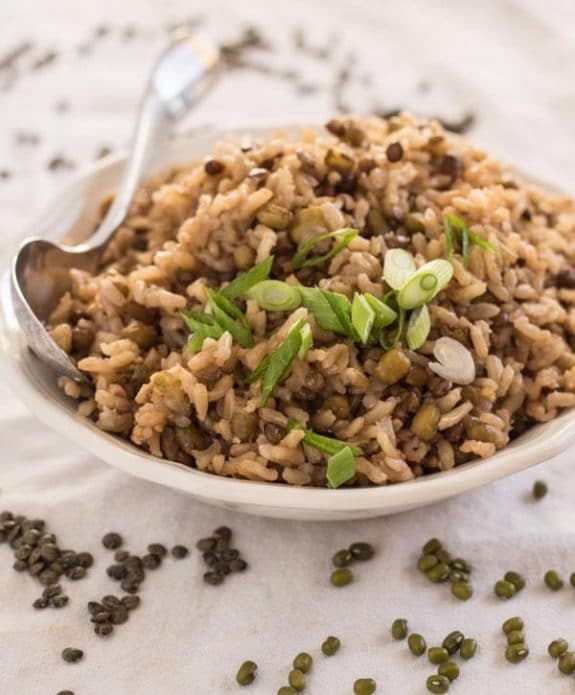 Instant Pot Lentil Very Brown Rice from Letty's Kitchen gives you the perfect combo of lentils and brown rice for complete vegetarian protein. This recipe has only 4 ingredients and is so easy to make.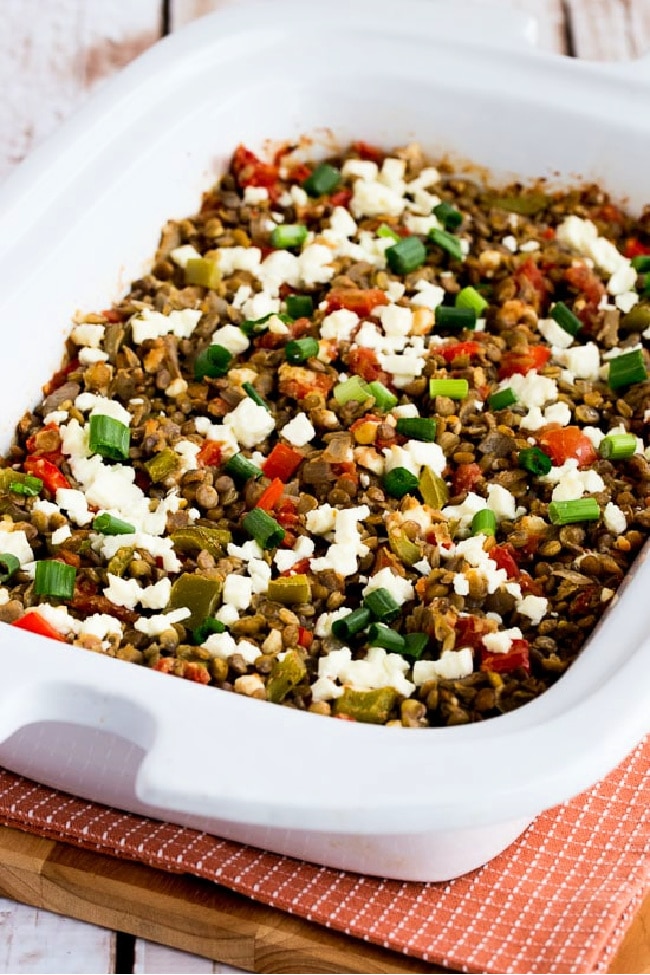 Slow Cooker Vegetarian Greek Lentil Casserole from Kalyn's Kitchen has all those Greek flavors I love so much, and if you don't have the Crock-Pot Casserole Crock Slow Cooker (affiliate link) you can make this in any large oval slow cooker.
Instant Pot Red Curry Lentils from Pinch of Yum are an easy vegetarian meal that's absolutely loaded with flavor!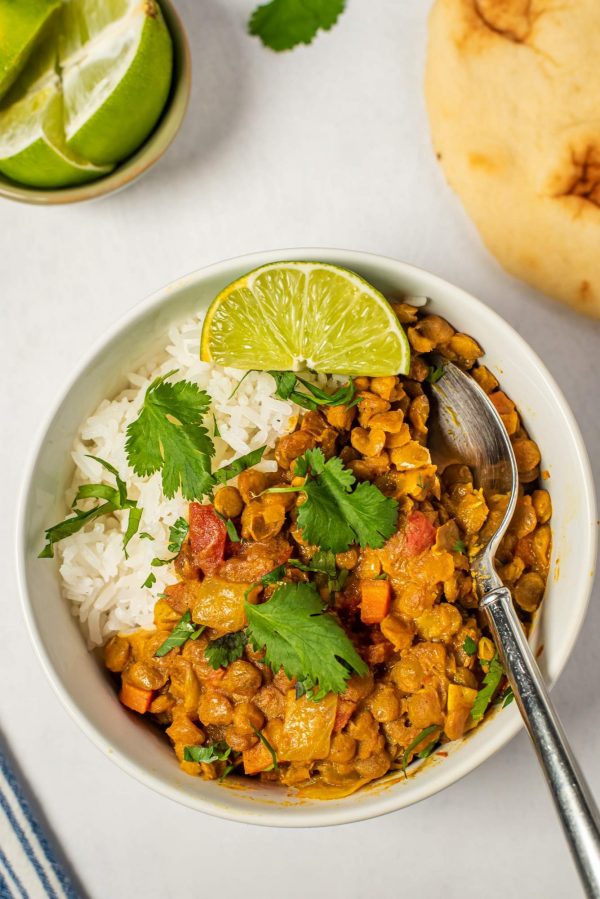 This amazing-looking Lentil Coconut Curry from Slender Kitchen can be made in the Instant Pot, in the Slow Cooker, or on the stove.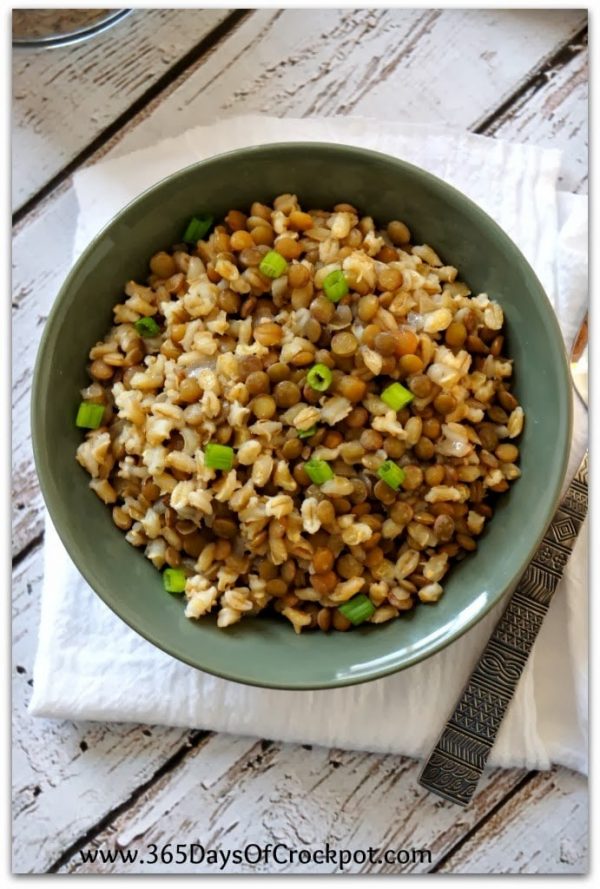 Slow Cooker Lentil and Barley Pilaf from 365 Days of Slow + Pressure Cooking sounds like a perfect combination of two classic ingredients!
More Tasty Lentils in the Slow Cooker or Instant Pot:
Slow Cooker Lentil and Kale Super Food from A Year of Slow Cooking
Instant Pot Dal Makhani with Rice from Piping Pot Curry
Slow Cooker Coconut Lentil Curry from The Kitchn
Cheesy Chicken and Lentils from 365 Days of Slow + Pressure Cooking
Slow Cooker Moroccan Lentils from The Wanderlust Kitchen
Spiced Instant Pot Lentils and Rice from Healthy Slow Cooking
(Visited 1,857 times, 1 visits today)