It's pumpkin chili season, and this post has Slow Cooker Pumpkin Chili Recipes from great blogs around the web. Whether you use the slow cooker or the Instant Pot, you really should be making some pumpkin chili this time of year!
PIN Slow Cooker Pumpkin Chili to try some later!
I just featured a huge collection of Instant Pot Pumpkin Chili Recipes, but chili is such a classic slow cooker dish that I've also updated this great collection of Slow Cooker Pumpkin Chili Recipes. A sure sign that fall has arrived is when recipes with pumpkin are showing up on nearly every food blog. I'm not a big fan of sweet pumpkin recipes (gasp), but I love savory pumpkin dishes, and spicy pumpkin chili is something I always make in the slow cooker this time of year.
Seems I'm not the only one who likes pumpkin chili with spicy flavors, so here are lots of of variations for slow cooker pumpkin chili from great food blogs! Pick one of these to start in your slow cooker in the morning morning and enjoy pumpkin chili for dinner on any night when you feel like getting your pumpkin on! And be sure to scroll down after the photos to see all the options for tasty Pumpkin Chili to make in the slow cooker.
All photos are copyrighted by the blog that originally posted the recipe; just click the link under each photo to see the full pumpkin chili recipe on the original site.
Crockpot Pumpkin Chili with Ground Beef
from Kalyn's Kitchen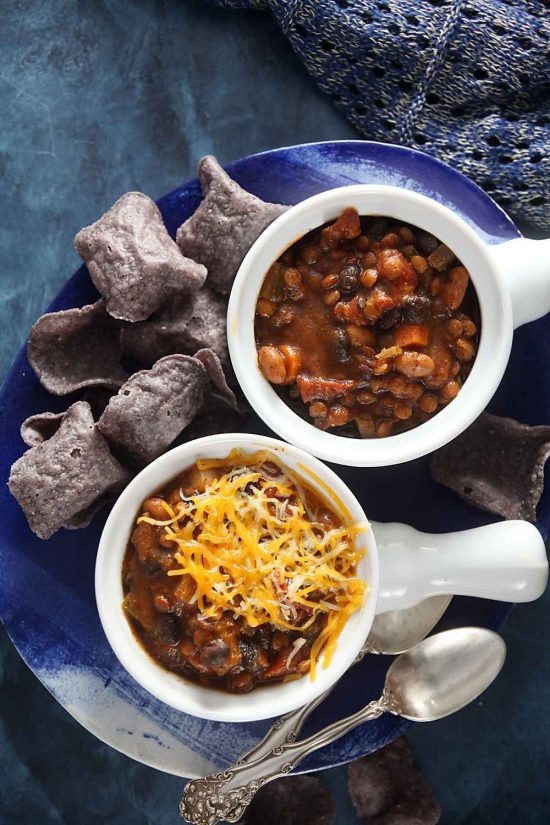 Slow Cooker Lentil and Pumpkin Chili
from Healthy Delicious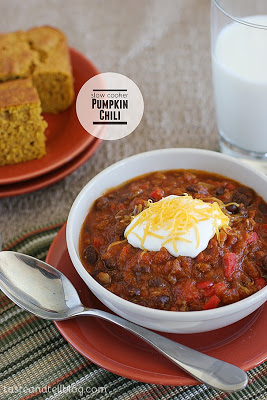 Slow Cooker Pumpkin Chili
from Taste and Tell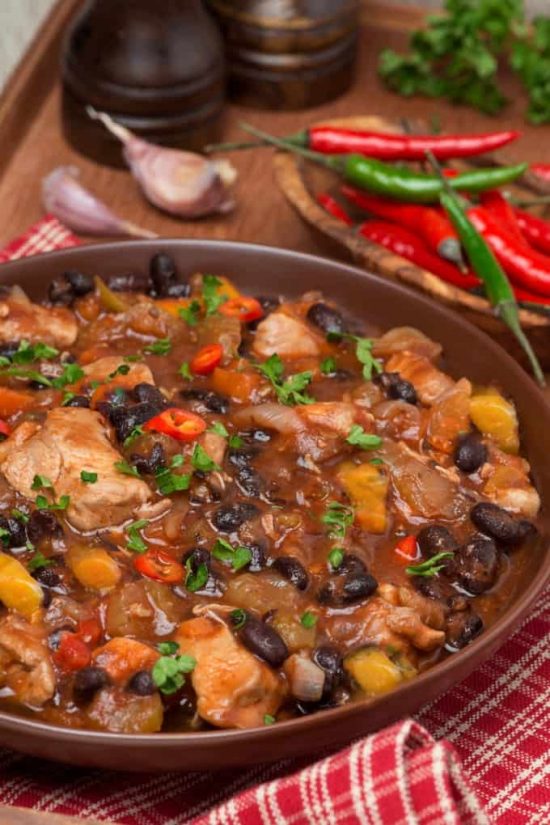 Slow Cooker Pumpkin Black Bean Chili
from Simple Nourished Living
CrockPot Turkey Pumpkin Chili
from Table for Two
Slow Cooker Black Bean Pumpkin Chili
from Kitchen Treaty
Black Bean and Pumpkin Chili
from Real Mom Kitchen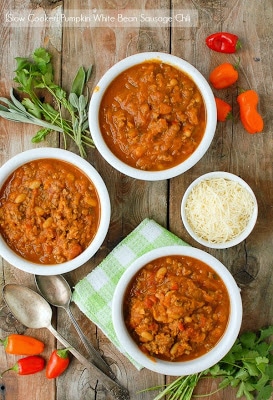 Slow Cooker Pumpkin White Bean Sausage Chili
from Boulder Locavore
More Pumpkin Chili in the slow cooker:
Pumpkin Black Bean Chicken Chili in the Slow Cooker from Eat at Home
Slow Cooker Meatless 3-Bean Pumpkin Chili from Aggies Kitchen
Clean Eating Black Bean Pumpkin Chili from The Gracious Pantry
Black Bean and Pumpkin Chili from Mel's Kitchen Cafe
Pumpkin Chili with Ground Turkey from What's Cookin' Chicago
(Visited 1,822 times, 1 visits today)