These Pumpkin Soup Recipes are delicious, and easy to make in the slow cooker or the Instant Pot! And this round-up has 16 different options for tasty Pumpkin Soup that's perfect for this time of year!
PIN Slow Cooker or Instant Pot Pumpkin Soup Recipes!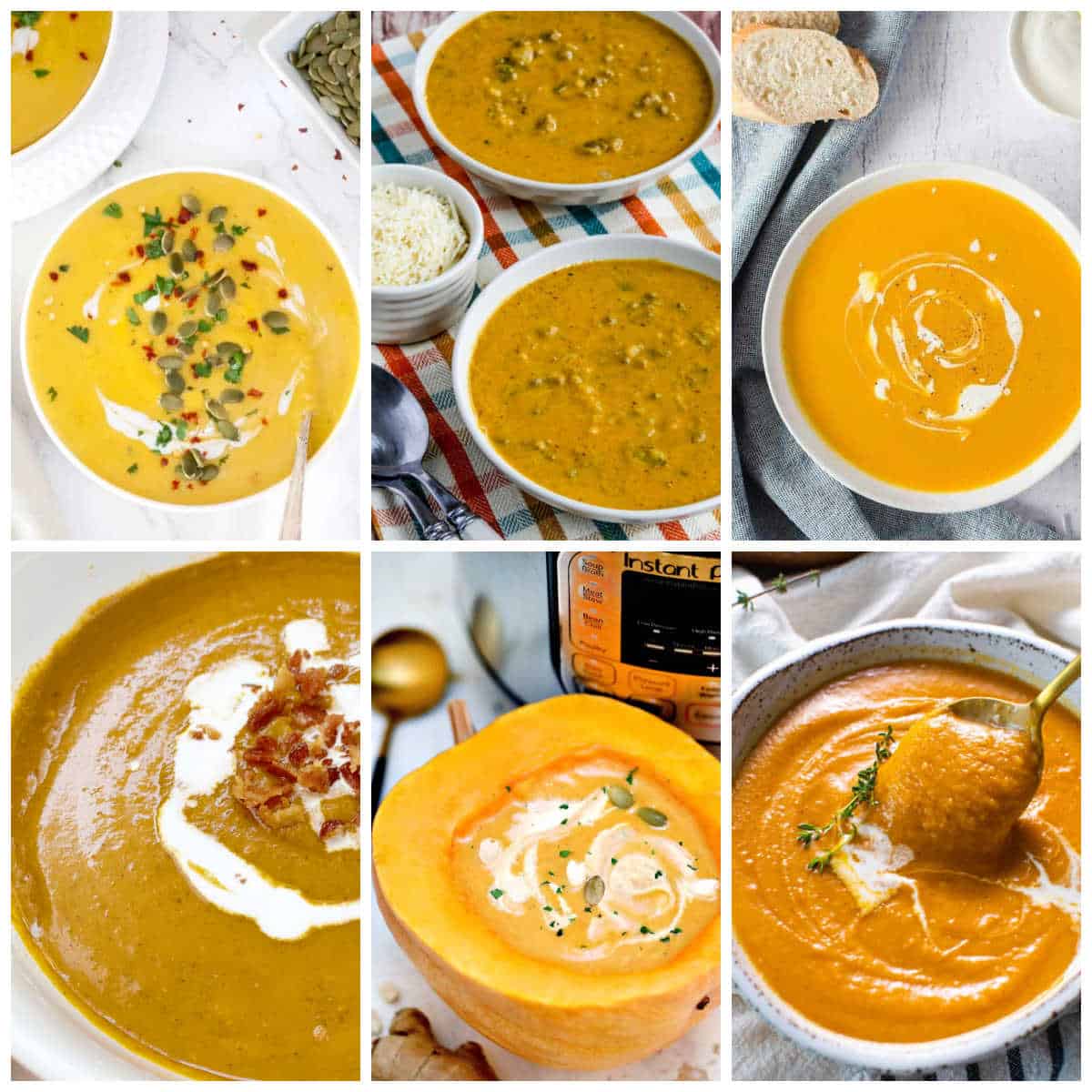 Pumpkin soup has always intrigued me. In fact, I wasn't always the world's biggest pumpkin soup fan, and then I made a pumpkin soup that rocked my world! Now I really love it, and in this post we're featuring 16 different Pumpkin Soup Recipes with options for the slow cooker or the Instant Pot!
And I know that pumpkin lovers wait all year for ideas using pumpkin in sweet and savory dishes. These pumpkin soup recipes use canned or fresh pumpkin, and you can have a smooth, creamy, tasty soup for dinner without much time in the kitchen!
How do you get the complete recipe?
Just click any recipe name to see the complete recipe on that site. All photos are copyrighted to the site that posted the recipe.
Want more Pumpkin Recipes?
Want More Tasty Soup Recipes?
You can use the category for Soup or Stew to see all the slow cooker or Instant Pot soup recipes that have been featured on this site.
Instant Pot Pumpkin Soup:
Instant Pot Pumpkin Soup from Kalyn's Kitchen has sausage, onion, green pepper, pumpkin, cauliflower rice, cream, and just the right spices, and this soup is so, so good! This is the soup that made me a convert to the idea of pumpkin in soup!
Instant Put Pumpkin Soup from Sweet and Savory Meals can be made with fresh pumpkin, butternut squash, or canned pumpkin, and this soup has a touch of coconut and peanut butter flavors!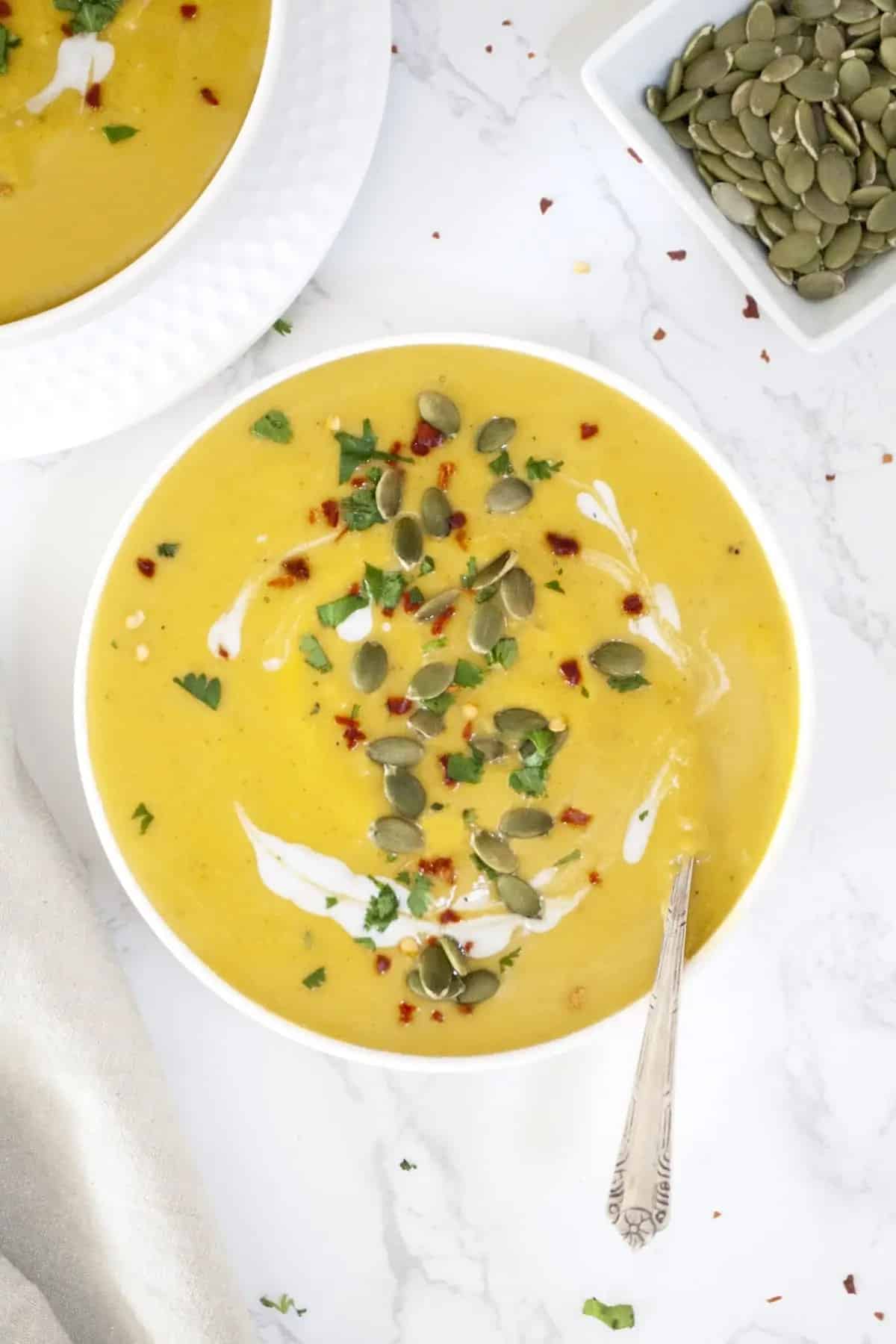 Creamy Vegan Curried Pumpkin Soup from Piping Pot Curry is made with coconut milk and the perfect blend of spices.
More Instant Pot Pumpkin Soups:
Slow Cooker Pumpkin Soup:
Vegan Pumpkin Soup from Jessica in the Kitchen is made in the slow cooker, and this tasty soup uses coconut milk!
CrockPot Pumpkin Soup from Rachel Cooks uses cream, and everything about this soup sounds amazing.
Slow Cooker Pumpkin Bisque from Fit Slow Cooker Queen is also vegan if you skip the bacon, and this sounds tasty and the recipe also has Instant Pot instructions!
More Slow Cooker Pumpkin Soup:
(Visited 2,204 times, 1 visits today)