Lentils are something lots of people keep in the pantry, and here's a great collection of Slow Cooker and Instant Pot Lentil Soup Recipes! 
PIN the Lentil Soup Recipes to try some later!
I know many people keep lentils in the pantry, and one of the best things to make with lentils is soup, so I'm sharing this collection of Slow Cooker and Instant Pot Lentil Soup Recipes for everyone who loves to use pantry ingredients!
And even if you have to buy lentils, they're a healthy ingredient that lasts forever on the shelf, and lentils have a nutty flavor that's beloved by people all over the world. You may be most used to brown lentils, but lentils come in a variety of colors and there are endless variations for using them too!
What are lentils?
Lentils are the dried seed of the lentil plant and they are inexpensive and highly nutritious. Read here for more about lentils and how to use them.
What kinds of lentil soups will you find here?
This collection has soup with red and brown lentils of course. There are lentil soups with ham, lemon, Greek flavors, Indian spices, sweet potato, vegetables, potatoes, and more!
How do you get the complete recipe?
Just click any recipe title to see the full recipe on the original blog, and enjoy the soup! All photos are copyrighted to the blog that posted the recipe.
Want more ideas for soup in the Instant Pot or Slow Cooker?
Use the Soup or Stew Index to see all the slow cooker and Instant Pot soups that are featured on this site.
Slow Cooker Lentil Smoked Ham Soup from Jeanette's Healthy Living sounds so tasty, and it's really simple to make. Jeanette says the key to the rich flavor is the smoked ham!
Lemony Lentil Soup from Gimme Some Oven has fresh flavors and a surprise ingredient, and this can be made in the slow cooker, Instant Pot, or on the stove!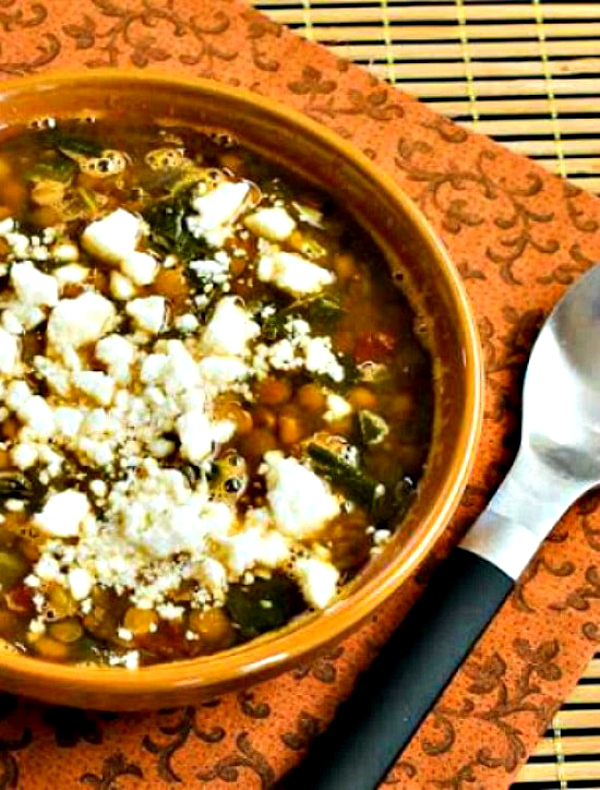 Slow Cooker Vegetarian Greek Lentil Soup from Kalyn's Kitchen is delicious with crumbled Feta Cheese served on top !
Instant Pot Thick and Creamy Lentil Soup with Lemon from Mel's Kitchen Caf can also be made on the stove, and Mel says this might win over those of you who are lentil avoiders.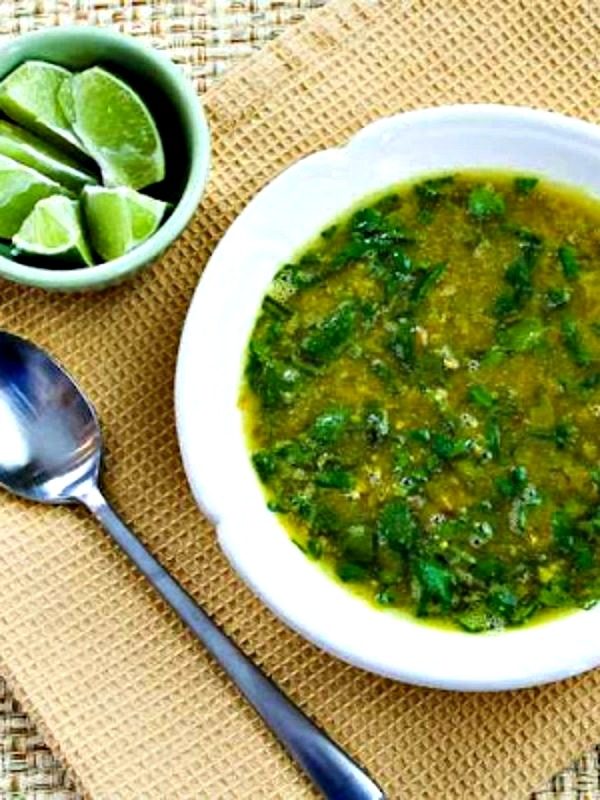 There are so many great flavors in this Slow Cooker Indian Lentil Soup from Kalyn's Kitchen and when we tested the recipe we couldn't stop remarking on how good it was!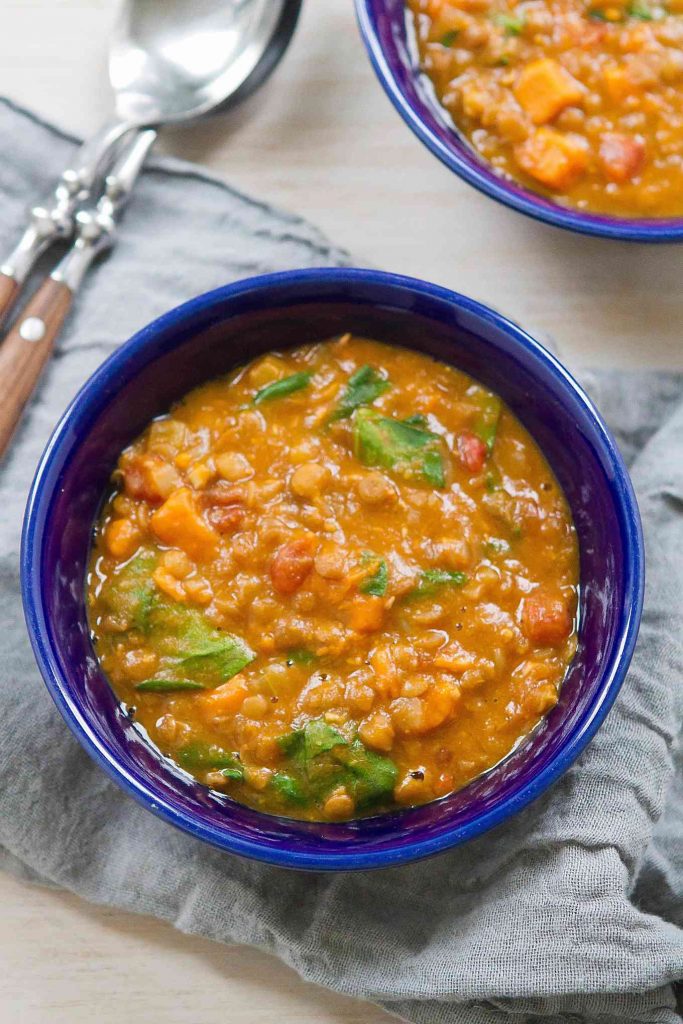 This tasty-sounding Instant Pot Lentil Soup with Sweet Potato from Cookin' Canuck is not only gluten-free, it's also Vegan!
Instant Pot Lentil Lemon Chicken Soup from 365 Days of Slow + Pressure Cooking combines lentils with the flavors people love in Greek Egg-Lemon Soup, and this sounds great to me! There's also a link to a slow cooker version in this post.
More Lentil Soup in the slow cooker or the Instant Pot:
Lentil and Vegetable Soup from Fit Slow Cooker Queen
Detox CrockPot Lentil Soup from Pinch of Yum
Smoky Lentil Potato Soup from Mel's Kitchen Cafe
Instant Pot Red Lentil Soup from Tidbits
Slow Cooker Vegetarian Lentil Tortilla Soup from Shugary Sweets
CrockPot Lentil Soup from Everyday Maven
(Visited 1,960 times, 1 visits today)