These Slow Cooker Recipes with Black Beans will help you use black beans more often, and there are also tips for cooking dried black beans! And if you'd like to save money on beans, there are plenty of good ideas here to help you kick the canned bean habit.
PIN the Recipes with Black Beans to try some later!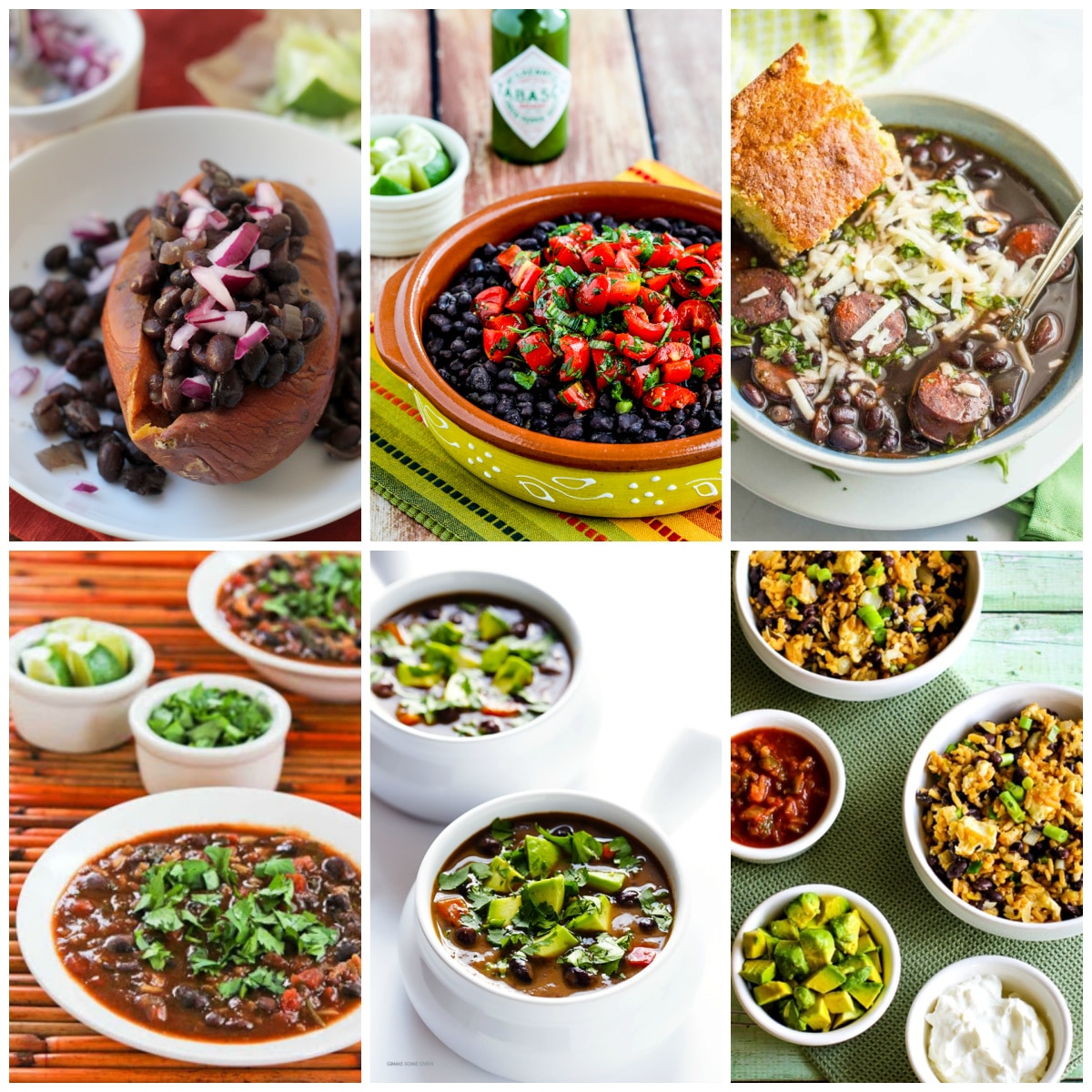 This collection of Slow Cooker Recipes with Black Beans is my way of encouraging you to cook dried black beans and freeze them instead of just using a can! I'm speaking to everyone (even myself) when I say it's time to kick the canned bean habit!
And I get it! Even though I do know how to cook dried beans in a slow cooker, sometimes it's just easy to grab a can of beans from the pantry. But slow cooked beans taste so much better than canned ones, and all those cans aren't good for the environment either.
Of course, no worries if you need to grab a can of black beans occasionally when cooking them from scratch just isn't going to work for you! Look below for some tips for converting recipes that call for canned beans. And in this post you'll find 20 amazing slow cooker recipes with black beans, so grab some black beans and your slow cooker and get a tasty dinner going!
Converting recipes from canned black beans to cooked black beans:
Converting recipes from canned beans to cooked slow cooker beans is easy if you remember that one can equals 1 1/2 cups of cooked beans.  When I'm smart enough to cook dried beans in my slow cooker and stock up in the freezer, I like to freeze them in small bags that hold just 1 1/2 cups so it's easy to grab as many as I need.
How Long Will Cooked Beans Keep in the Freezer?
Beans will keep in the freezer for months and if you squeeze the air out of the bags and make them flat, you can stack up quite a few. (I put the date on outside of the bag so I know which ones to use first, and wash and re-use the bags when I take them out of the freezer.)
How to cook black beans in the Instant Pot:
If you're a fan of the Instant Pot, check out our Instant Pot Recipes for Black Beans!
How do you get the complete recipe?
Just click on any recipe title to see the complete recipe on the original site. And be sure to scroll down past the photos to see all your recipe options! All photos are copyrighted to the blogger who posted the recipe.
There's a great post on How To Make Slow Cooker Black Beans at Cafe Johnsonia!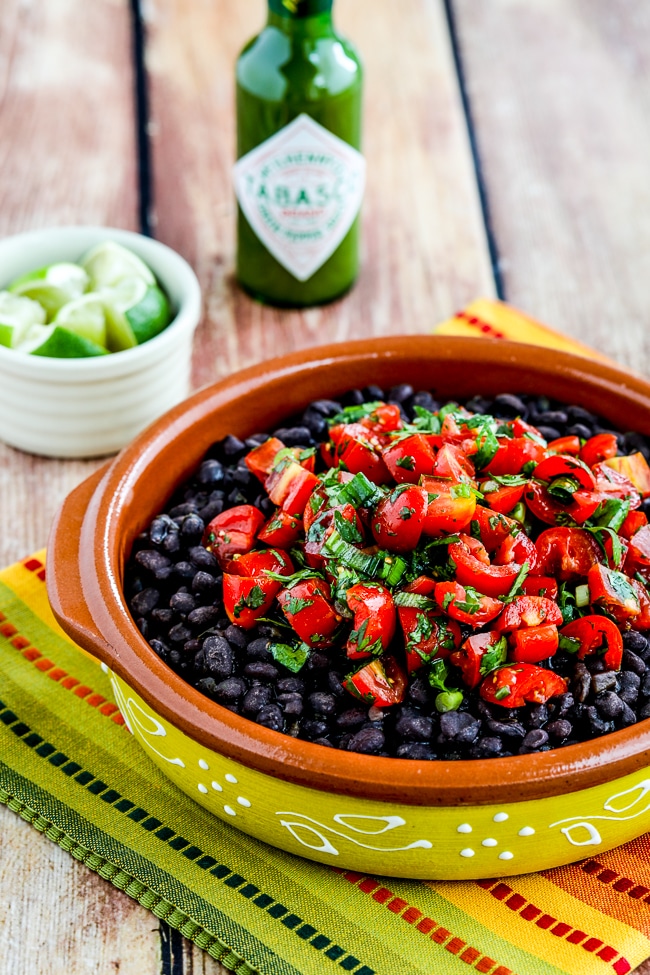 Spicy Black Beans with Cilantro use dried Epazote (affiliate link) to add authentic Mexican flavor, and these can be made in the slow cooker or the Instant Pot!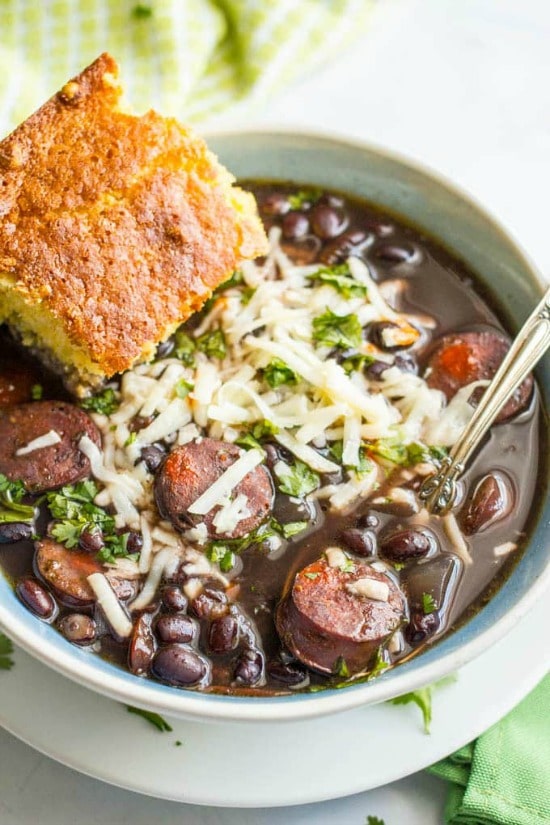 Slow Cooker Black Bean Chorizo Soup from Family Food on the Table is a classic black bean soup that starts with dried black beans.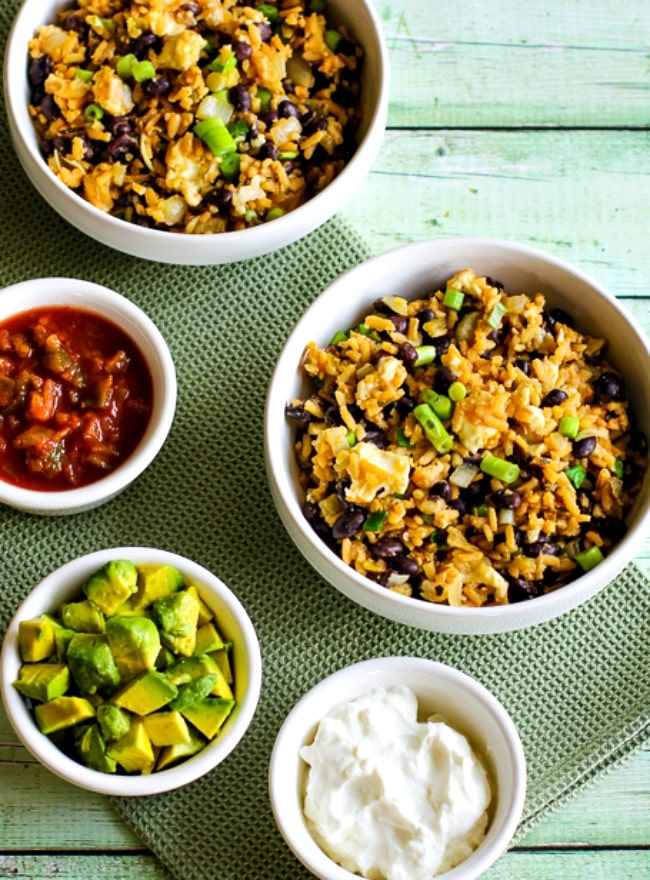 Slow Cooker Spicy Brown Rice and Black Bean Bowl from Kalyn's Kitchen is a fun think-outside-the-box combination for black beans and rice. This recipe uses canned black beans, or you can cook some black beans in the slow cooker to make it.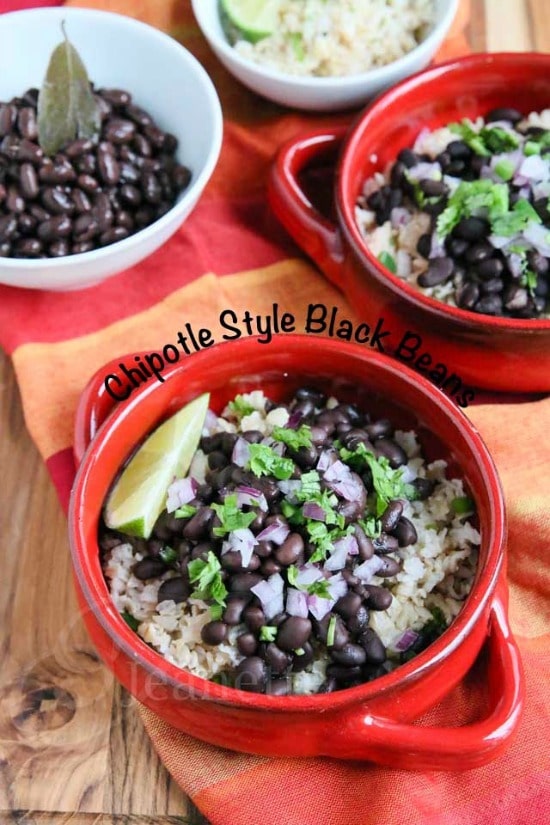 Slow Cooker Chipotle Style Black Beans from Jeanette's Healthy Living are a recipe that Jeanette came up with after her sons started loving the black beans and rice from Chipotle restaurant!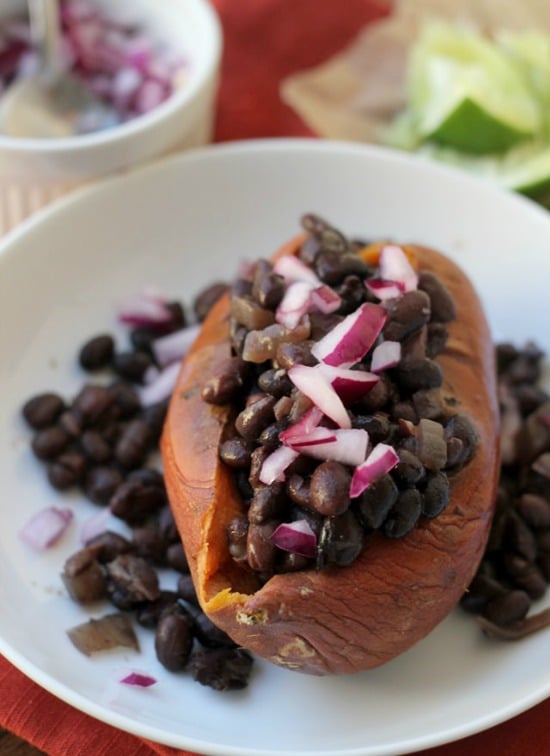 Slow Cooker Black Bean Ragout on Roasted Sweet Potatoes from Eats Well with Others are an unusual way to eat black beans that sounds to me like it would be so tasty!
Black Bean and Rice Soup from Kalyn's Kitchen is a recipe you'll make over and over once you try it, and this tasty soup is vegetarian.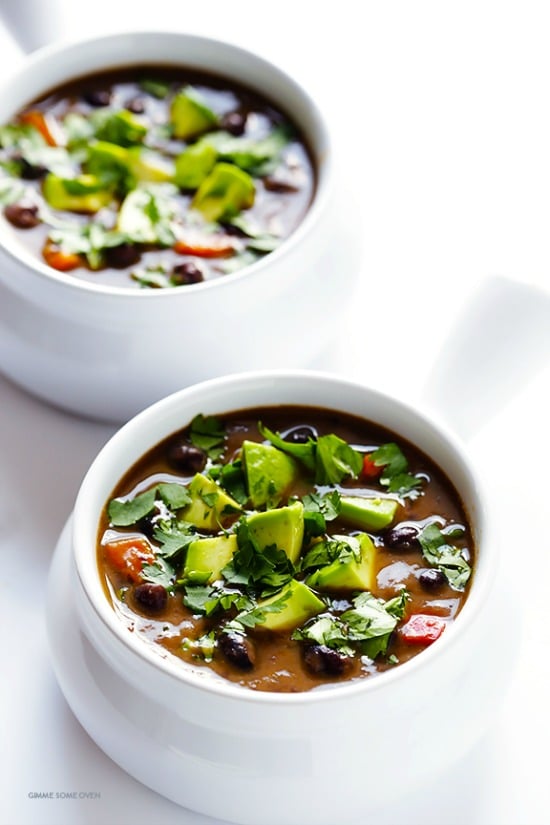 Slow Cooker Black Bean Soup from Gimme Some Oven is a classic black bean soup recipe that sounds delicious!
More Tasty Slow Cooker Recipes with Black Beans:
(Visited 10,231 times, 1 visits today)