Check out these Pork Lettuce Wraps or Tacos for a delicious pork dinner idea that's easy to make in the slow cooker or the Instant Pot. And lettuce wraps and tacos are both definitely a dinner idea that's fun to eat!
PIN the Lettuce Wraps or Tacos to try some later!
One of these recipes for Pork Lettuce Wraps or Tacos just might give you an idea for an easy family dinner that's delicious and fun to eat as well. Think about flavorful and tender pork cooked in the Instant Pot or slow cooker (whichever cooking method you prefer) then shredded and wrapped in refreshing greens or folded into a tortilla.
Or make the flavorful pork into a bowl meal if you prefer that option! I bet any of these ideas will be a dinner idea most families are going to enjoy. And if your family has some low-carb eaters, many of these recipes can be a low-carb meal, especially if you use the lettuce wrap option. And family members who aren't watching carbs could also use tortillas for the lettuce wrap recipes!
What Pork Lettuce Wraps or Tacos are featured here?
There are international flavors in many of these pork dishes like Moo Shu Pork, Char Siu Pork, Greek Pork, Korean Pork, Barbecue Pork, Honey-Garlic Pork, Kalua Pork, and many more.  And whichever you make, the pork will get tender and juicy in the Instant Pot or the Slow Cooker!
More Pork in the Slow Cooker or Instant Pot:
How do you get the complete recipe?
Just click any recipe title to see the full recipe on the original blog. All photos are copyrighted to the blog that posted the recipe.
Pressure Cooker Easy Moo Shu Pork from Tidbits is perfect to serve inside lettuce wraps with bamboo shoots and mushrooms, and don't skip the addition of Sriracha Sauce if you like a little heat. And this recipe is from a great cookbook by one of my blogging friends, read about that at Tidbits!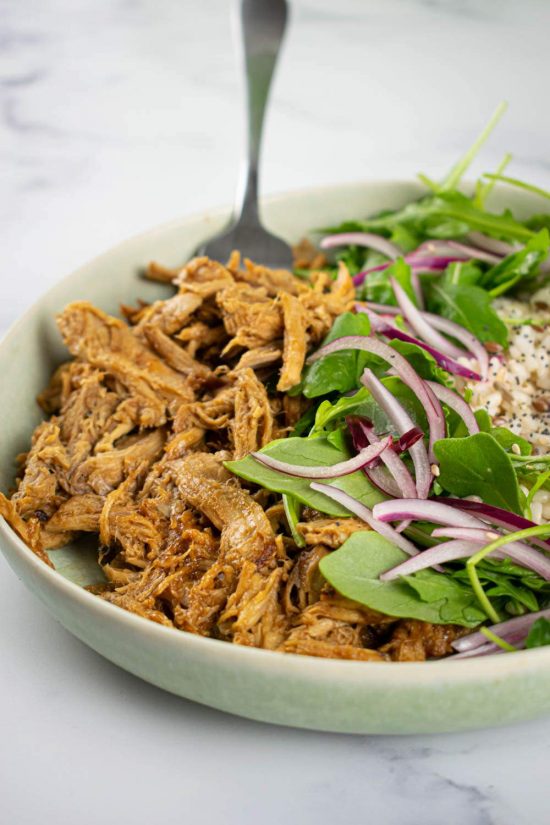 Slow Cooker Char Siu Pork from Slender Kitchen is a delicious sounding dish that can be eaten in lettuce wraps, in tortillas, or as part of a bowl meal!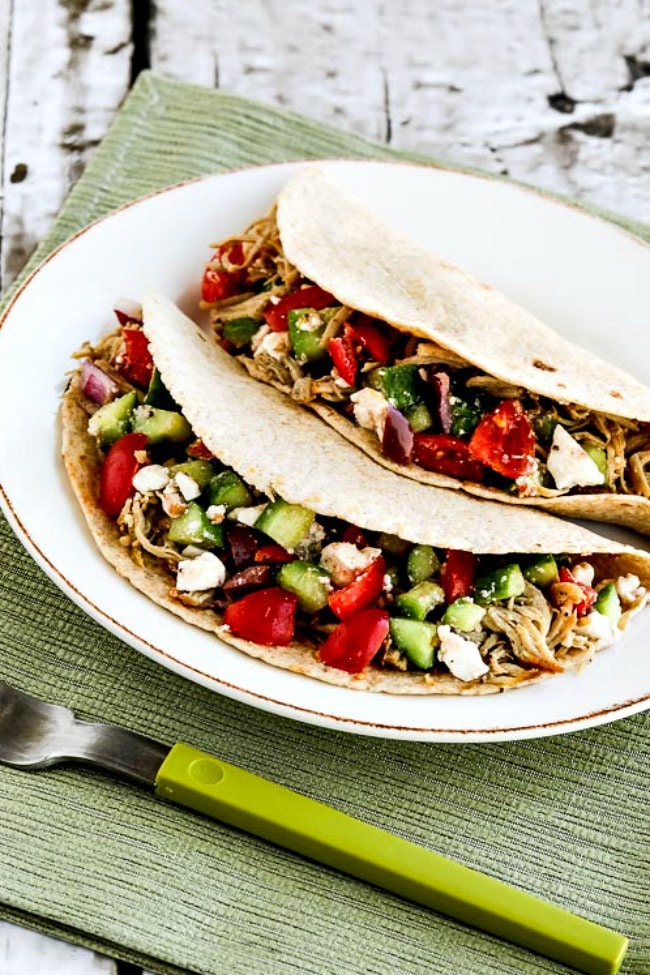 Low-Carb Greek Pork Tacos from Kalyn's Kitchen can be made in the Instant Pot or the slow cooker. These tacos are delicious served in lettuce wraps or in my favorite Mission Carb Balance Low-Carb Tortillas (affiliate link), and they have those Greek flavors so many people love.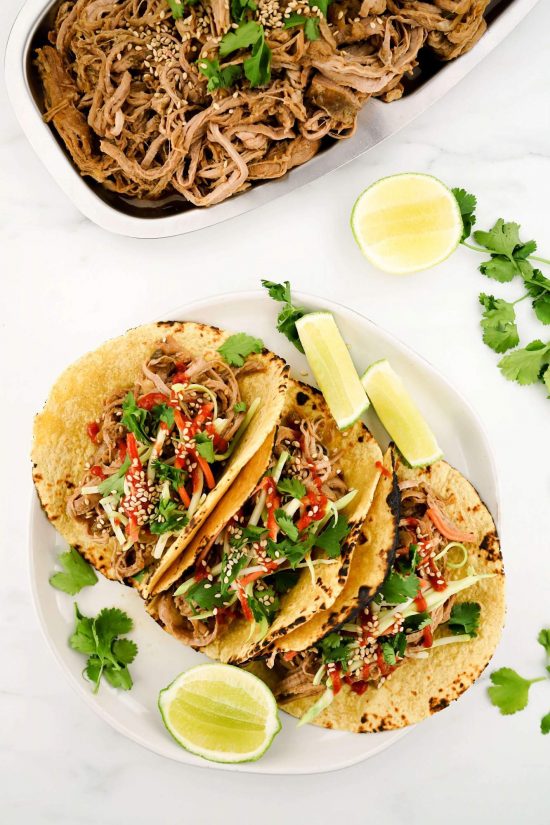 Slow Cooker Shredded Korean Pork from Slender Kitchen cam be served in tortillas or lettuce wraps, and if you've enjoyed Korean food from a food truck it would be fun to try making it at home
Instant Pot BBQ Pork Tacos from Mel's Kitchen Cafe are perfect made with taco shells or lettuce wraps, and there's also slow cooker instructions included with this recipe.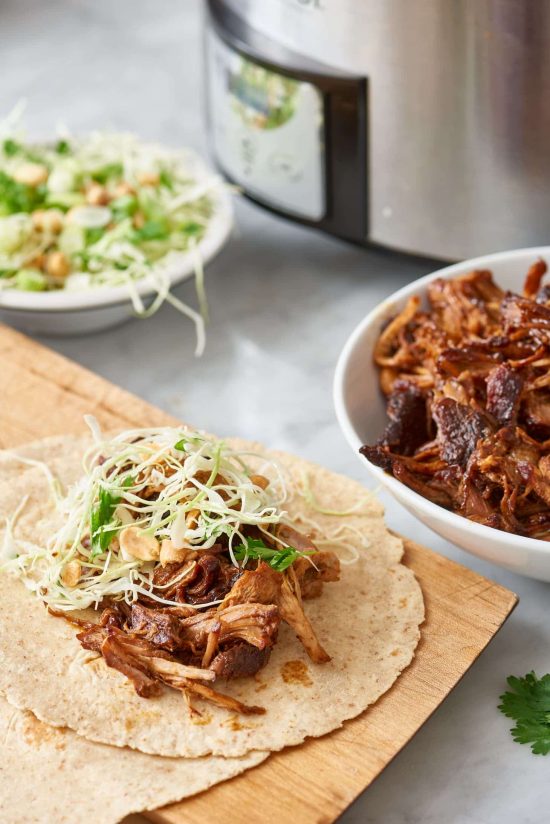 These Slow-Cooked Hoisin and Ginger Pork Wraps with Peanut Slaw from The Kitchn sound amazing whether you eat the Hoisin and Ginger pork in tortillas or lettuce wraps!
More Pork Lettuce Wraps or Tacos:
(Visited 1,690 times, 1 visits today)