With these Amazing Cakes to Make in Your Instant Pot you can create a delicious cake in just minutes any time there's a special occasion to celebrate! Doesn't that sound like an Instant Pot win!
PIN Amazing Cakes to Make in Your Instant Pot to try some later! 
Instant Pot fans love the idea of cooking everything in this handy cooking appliance, and did you know you can "bake" amazing cakes in the Instant Pot. That's why we created this collection of Amazing Cakes to Make in Your Instant Pot! Talented food bloggers have done all the experimenting so you can make cakes for birthdays and holiday celebrations in the Instant Pot any time of year and even keep your kitchen cool when it's hot weather. There are eight gorgeous cake photos, but don't skip the equally-delicious Instant Pot cakes after the photos; Instant Pot cake for the win!
And if the idea of dessert in the Instant Pot is a new one for you, you might also want to check out our collection of The BEST Instant Pot or Pressure Cooker Cheesecake Recipes! Let the Instant Pot help you make dessert any time you need a special treat! (All photos of these amazing cakes to make in the Instant Pot are copyrighted to the blog that posted the recipe! Just click the recipe title under any photo to see the complete recipe on the original blog. And enjoy!)
Instant Pot Pumpkin Apple Cake from The Typical Mom is made in a bundt pan in the Instant Pot and is perfect for when it's too hot to turn on your oven. This pumpkin apple cake would be great served for breakfast or brunch.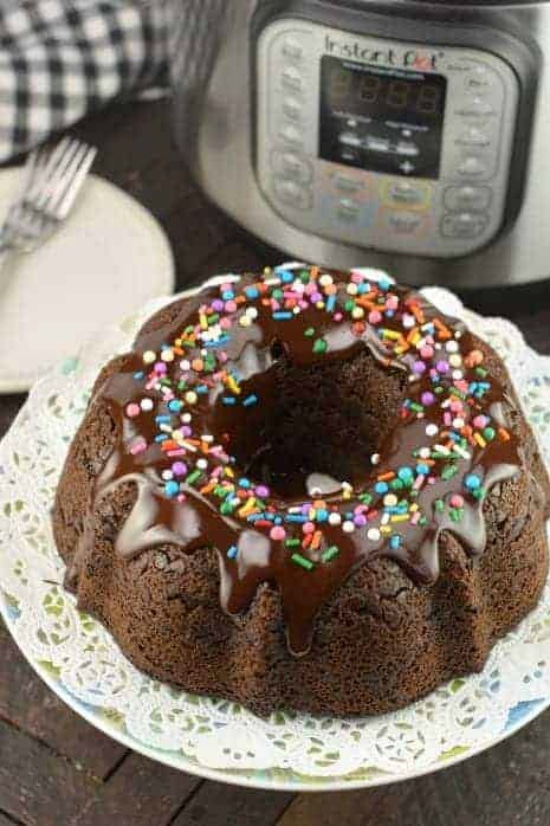 Instant Pot Chocolate Bundt Bake from Shugary Sweets even has sprinkles; I bet this will be a hit!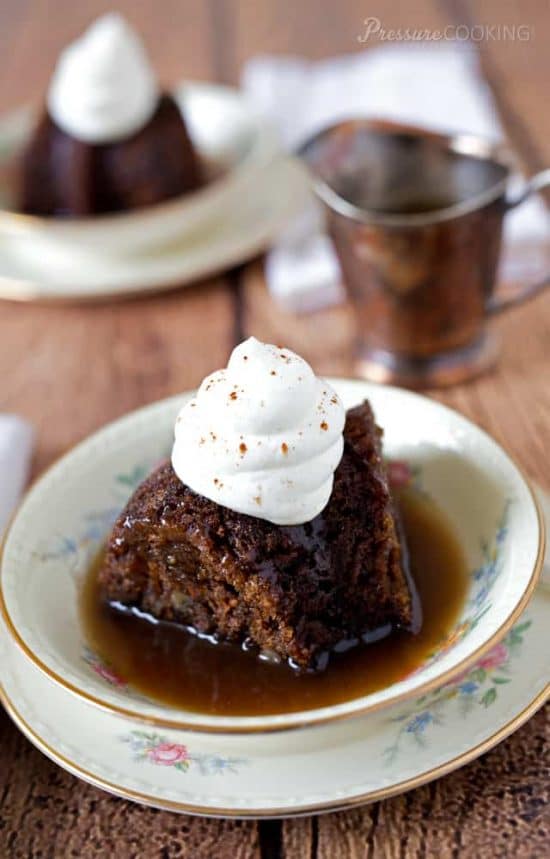 This Pressure Cooker Steamed Carrot Pudding Cake from Pressure Cooking Today is an English recipe that Barbara got from her grandmother many years ago, and Barbara happily converted it to a pressure cooker version.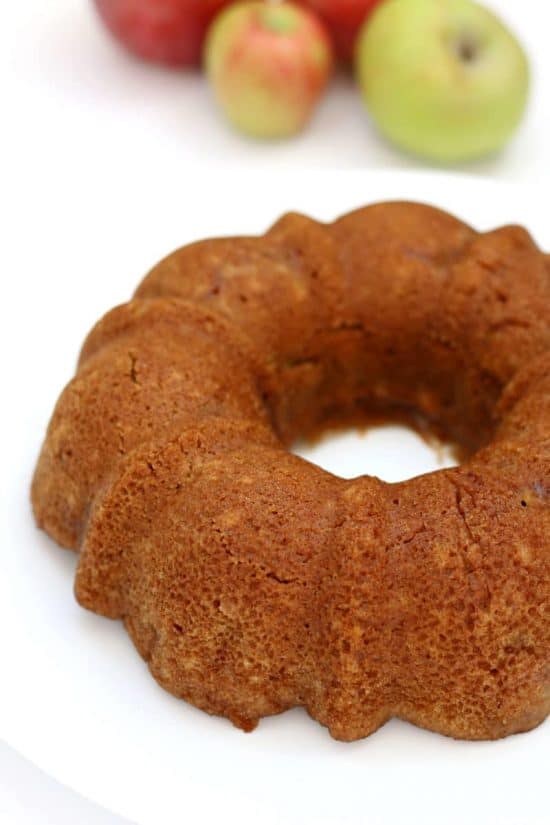 Instant Pot Apple Cake from 365 Days of Slow + Pressure Cooking isn't overly sweet and has the taste of fall with cinnamon and chopped apples.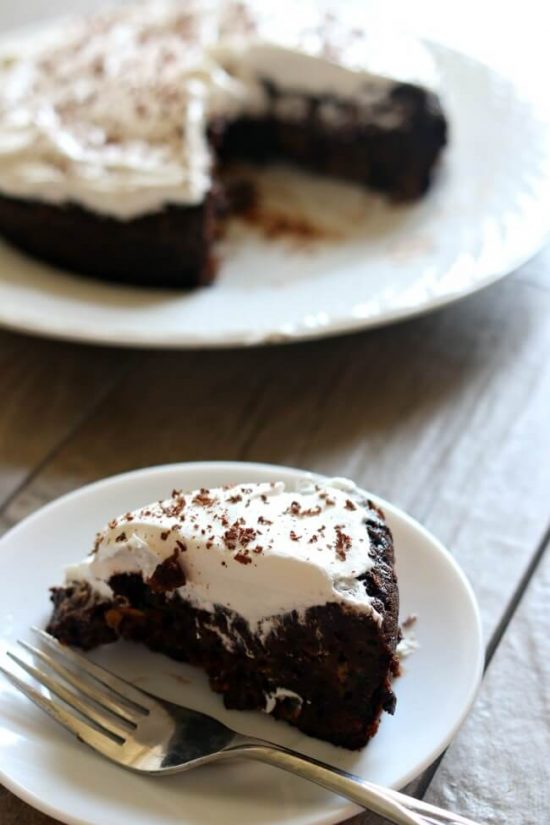 Instant Pot Chocolate Zucchini Cake from 365 Days of Slow + Pressure Cooking is made with a favorite summer vegetable, zucchini. It is super chocolatey, moist, dense, and looks delicious. Serve hot with vanilla ice cream or wait until its cool and top with whipped cream. Yummy!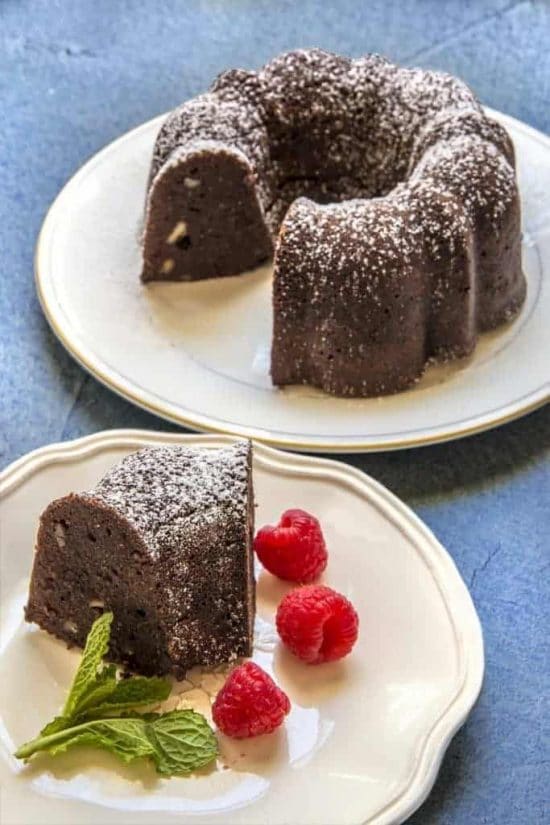 This Keto Chocolate Cake from Two Sleevers is high fat, low-carb, gluten-free, and vegetarian and can be made in the Instant Pot or the oven. Urvashi from Two Sleevers says, "if you're craving a keto chocolate cake, this is the cake for you."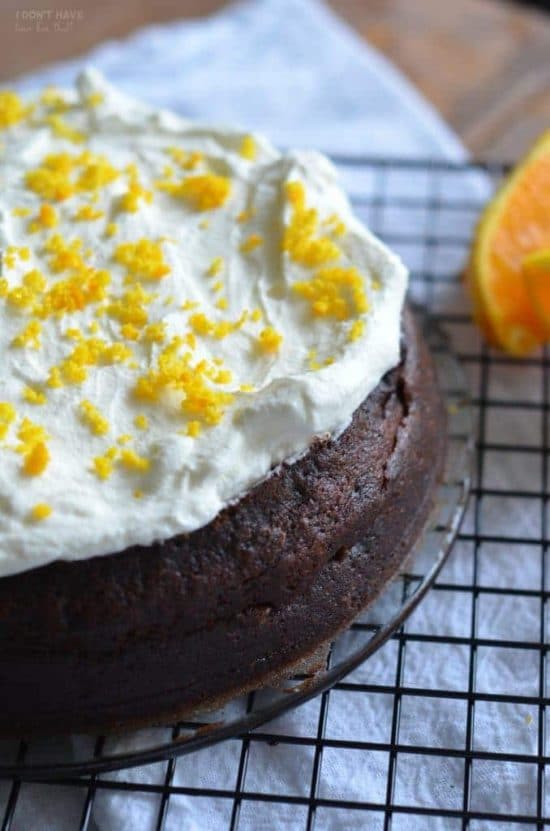 Instant Pot Flourless Orange Chocolate Cake (Gluten-Free) from I Don't Have Time for That is the perfect combination of eggs, chocolate, and orange blended together and cooked for just 35 minutes in the Instant Pot. For an added bonus this cake is made without flour which makes it gluten-free.
Pressure Cooker (Instant Pot) Berries and Cream Breakfast Cake from Pressure Cooking Today is a protein filled breakfast cake made with 100% whole grain and would be perfect for a weekend brunch.
Want More Cake in the Instant Pot?
Instant Pot Chocolate Cake from Thriving on Paleo
Instant Pot Chocolate Lava Cake from Family Favorite Recipes
Instant Pot Pumpkin Chocolate Chip Bundt Cake from A Pinch of Healthy
7-Up Instant Pot Cake from Adventures of a Nurse
Instant Pot Apple Cinnamon Cake from What's in the Pan?
Instant Pot Chocolate Bundt Cake from 365 Days of Slow + Pressure Cooking
(Visited 1,742 times, 1 visits today)