Everyone has days when they need comfort food, and this collection of 25 Slow Cooker Lasagna Recipes has easy lasagna recipes you'll love! I hope you enjoying making some lasagna in the slow cooker!
PIN the Slow Cooker Lasagna Recipes to try some later!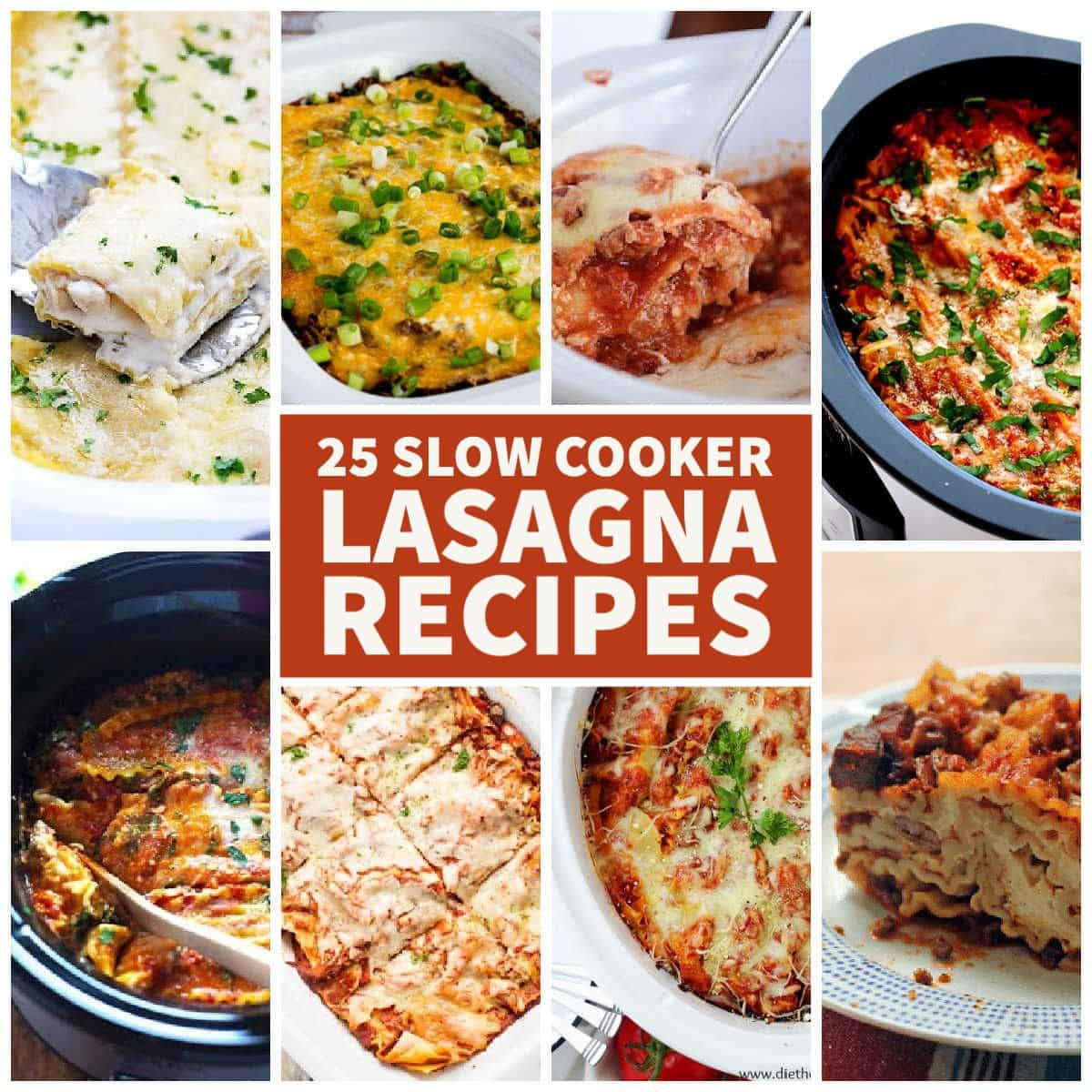 Everyone loves comfort food, and lasagna has to be one of the most popular comfort food dishes. And lasagna in the slow cooker is something that can cook unattended while you're busy doing other things, and this collection of Slow Cooker Lasagna Recipes can help give you lots of ideas for lasagna dinners! In fact, this post has 22 different ideas for lasagna made in the slow cooker, so be sure to scroll down past the photos to see all your lasagna options.
What kind of lasagna recipes will you find here?
This post has vegetarian lasagna, lasagna with beef, lasagna with turkey sausage, Mexican style lasagna, Alfredo lasagna, lasagna with eggplant and zucchini, lasagna with spinach, lasagna with pesto, and many more.
Why make lasagna in the slow cooker?
Using the slow cooker frees up the cook to do other things while the lasagna cooks, and personally I think Slow Cooker Lasagna is a game-changer for cooking this somewhat labor-intensive dish. A few of the recipes here use the Crock-Pot Casserole Crock Slow Cooker (affiliate link) that's so perfect for making lasagna, but any recipe using that slow cooker shape can be made in a large oval slow cooker if that's what you have. And this is lasagna where you don't have to pre-cook the noodles, I bet you love the sound of that!
 How do you get the complete recipe?
Just click any recipe title to get the complete recipe on the original blog. All photos are copyrighted to the blog named under the photo.
Slow Cooker Lasagna from Gimme Some Oven has been a hugely popular dish, don't you think that looks good?
Slow Cooker Sausage and Four Cheese Lasagna from the Perfect Pantry is the recipe that inspired me to try making lasagna in the slow cooker, and this recipe was a huge hit with my family!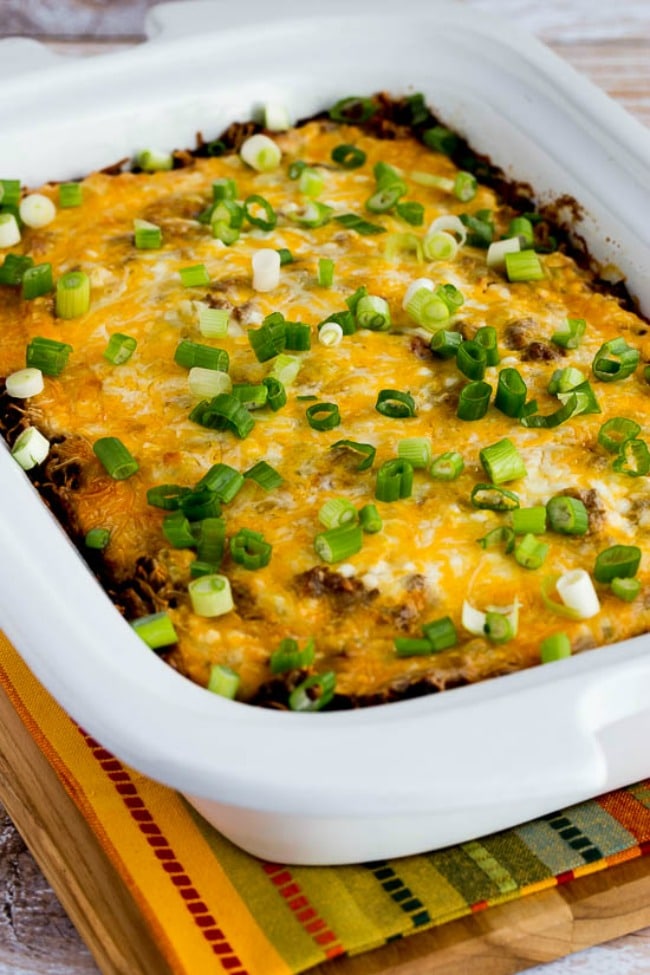 Slow Cooker Mexican Lasagna Casserole from Kalyn's Kitchen isn't a traditional way to make lasagna, but this casserole was a huge hit when I tested it out on a few folks! And this can be low-carb for those who want that!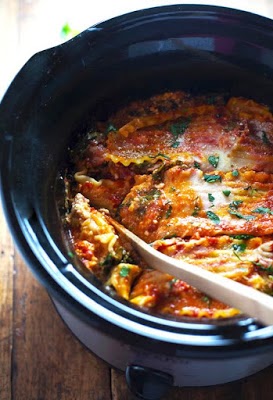 Super Easy Skinny Veggie CrockPot Lasagna from Pinch of Yum is a classic vegetarian lasagna recipe that will be a hit any time you want a meatless meal.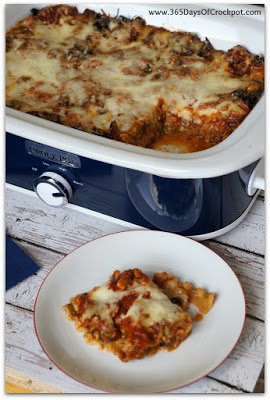 Slow Cooker Pesto Mushroom Lasagna from 365 Days of Slow + Pressure Cooking sounds like something that's going to be a hit with everyone who loves pesto!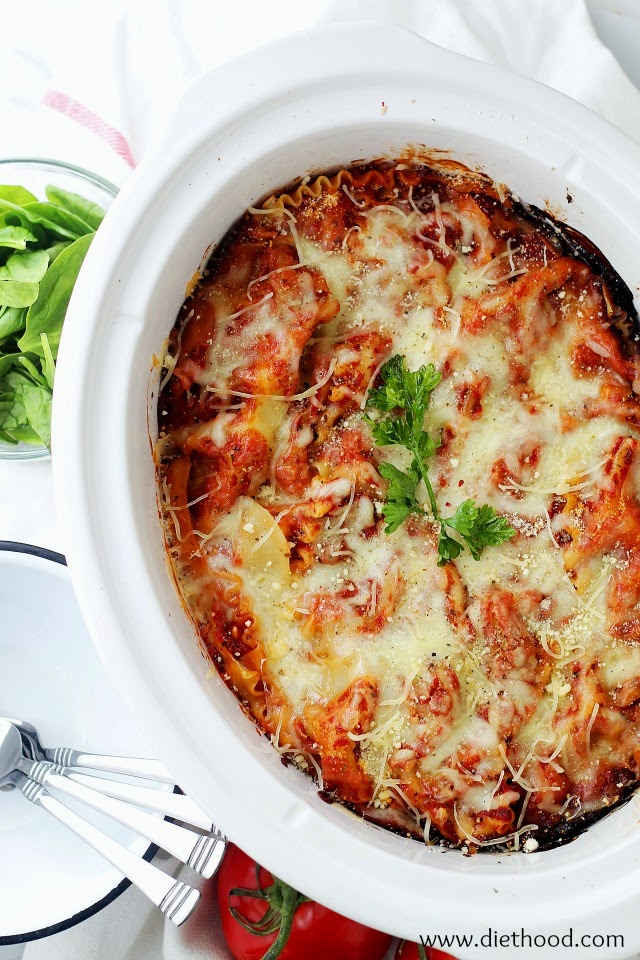 Spinach and Feta Crock Pot Lasagna from Diethood sounds fun for a new twist on lasagna.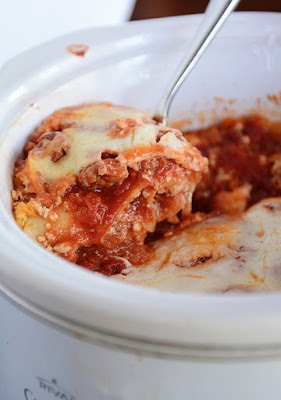 Slow Cooker Lasagna (Perfected) from Mel's Kitchen Cafe sounds delicious and Mel worked on the recipe when she moved and had to live in a hotel for weeks with her large family!
Slow Cooker Veggie Lasagna from Slow Cooker Gourmet is another tasty option for a meat-free lasagna recipe.
Slow Cooker Sausage and Spinach Lasagna from The Kitchen sounds like a winner, and I love the idea of adding some spinach.
Slow Cooker Three Cheese Chicken Lasagna from Creme de la Crumb is a perfect idea when you want a lasagna recipe with Alfredo flavors!
More Slow Cooker Lasagna Recipes:
(Visited 4,112 times, 1 visits today)