Here are 12 delicious and easy Low-Carb Beef Stew Recipes for you to make in the Instant Pot or the Slow Cooker. And when you're watching your carbs, beef stew is  a tasty idea for a cold-weather comfort food dinner.
PIN the Low-Carb Beef Stew Recipes to try some later!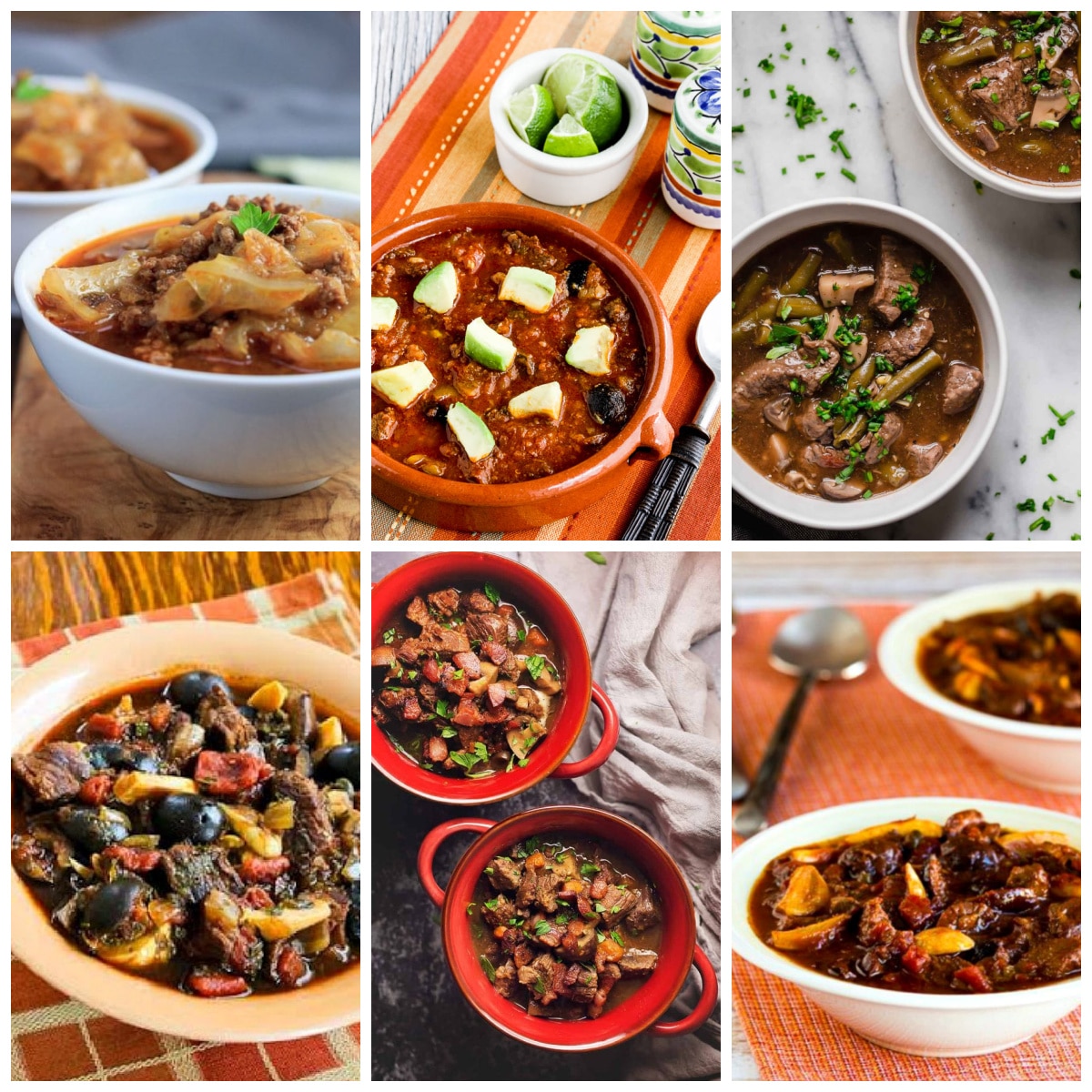 Beef stew is always great for cold weather dinners, and it's easy to make the beef tender and delicious in the Instant Pot or the Slow Cooker. In this collection we're offering you 12 interesting Low-Carb Beef Stew Recipes to add some variety to your beef stew dinner options!
Every stew recipe has has ingredients that will produce a think-outside-the-box recipe for beef stew, and some have tips to make the beef stew recipes even lower in carbs! Would low-carb beef stew be a winner idea for dinner at your house?
What beef stew recipes are featured here?
There are a wide variety of beef stews in this round-up including beef stew with Southwestern flavors, traditional beef stew with lower-carb ingredients, beef stew with mushrooms or green beans, Mediterranean beef stew, beef stew with lots of garlic, beef stew with bacon, beef stew with cabbage, Korean beef stew with Kimchi, and many more!
Want more Instant Pot or Slow Cooker Beef?
How do you get the complete recipe?
Just click or tap any recipe link to get the complete recipe from the original site. All photos are copyrighted to the blogger that posted the recipe.
Instant Pot Southwestern Beef Stew from Kalyn's Kitchen has tomatoes, chiles, olives, and a touch of lime and this tasty stew is thickened with cauliflower rice!
Instant Pot Beef Stew from Real Balanced has mushrooms, green beans, and beef stew meat cooked in a tasty mixture in the Instant Pot.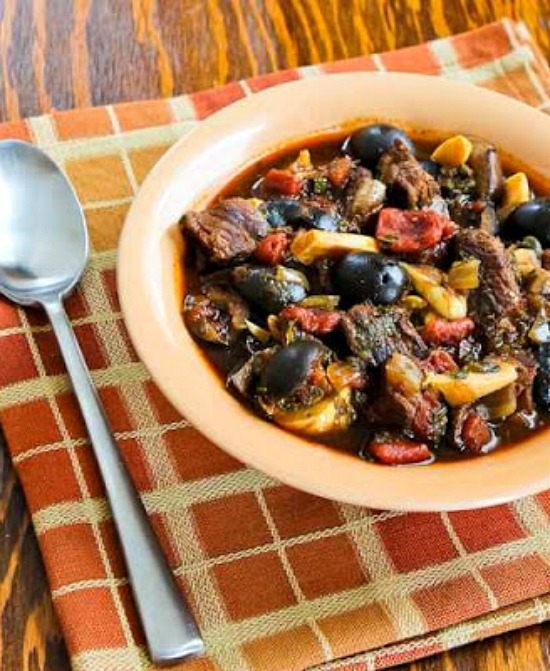 Slow Cooker Mediterranean Beef Stew from Kalyn's Kitchen is loaded with flavorful ingredients like garlic, olives, rosemary, and balsamic vinegar, and the recipe has tips for making this recipe even lower in carbs if you prefer.
Keto Beef Stew with Bacon from Low-Carb with Jennifer can be made in the Instant Pot, in the slow cooker, or on the stove, and of course any beef stew with bacon sounds delicious!
Garlic Lover's CrockPot Beef Stew from Kalyn's Kitchen can have as much as a whole cup of garlic cloves, for people who really like garlic! And this tasty recipe has lots of greek flavors like garlic, Kalamata olives, capers, Greek oregano, and of course tomatoes!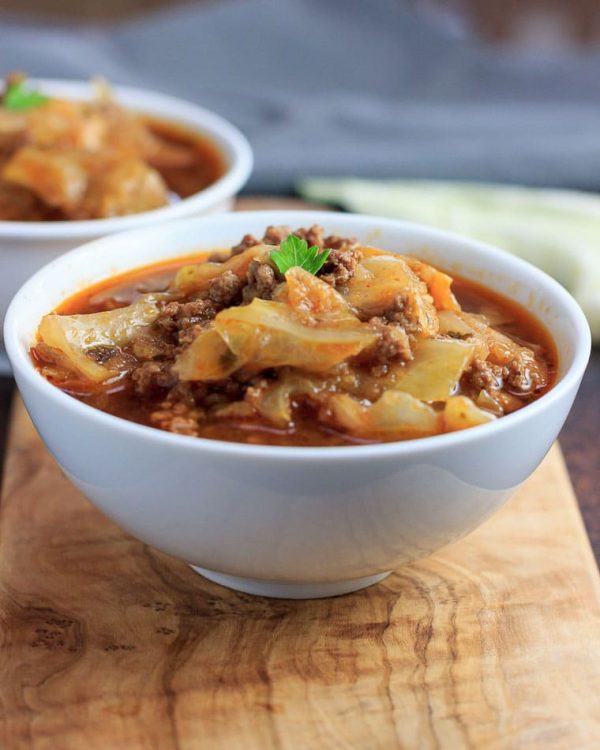 Keto Instant Pot Cabbage Beef Stew from Beauty and the Foodie is thickened with cauliflower rice and this recipe has cabbage and other flavors that are often used in stuffed cabbage.
More Low-Carb Beef Stew Recipes:
(Visited 2,510 times, 3 visits today)