Sometimes zucchini can get a bit too abundant in the summer, but these Instant Pot Zucchini Recipes can help you use it! And this round-up includes some great soups with zucchini, so remember to check back here when the weather gets cool!
PIN Instant Pot Zucchini Recipes to try some recipes later!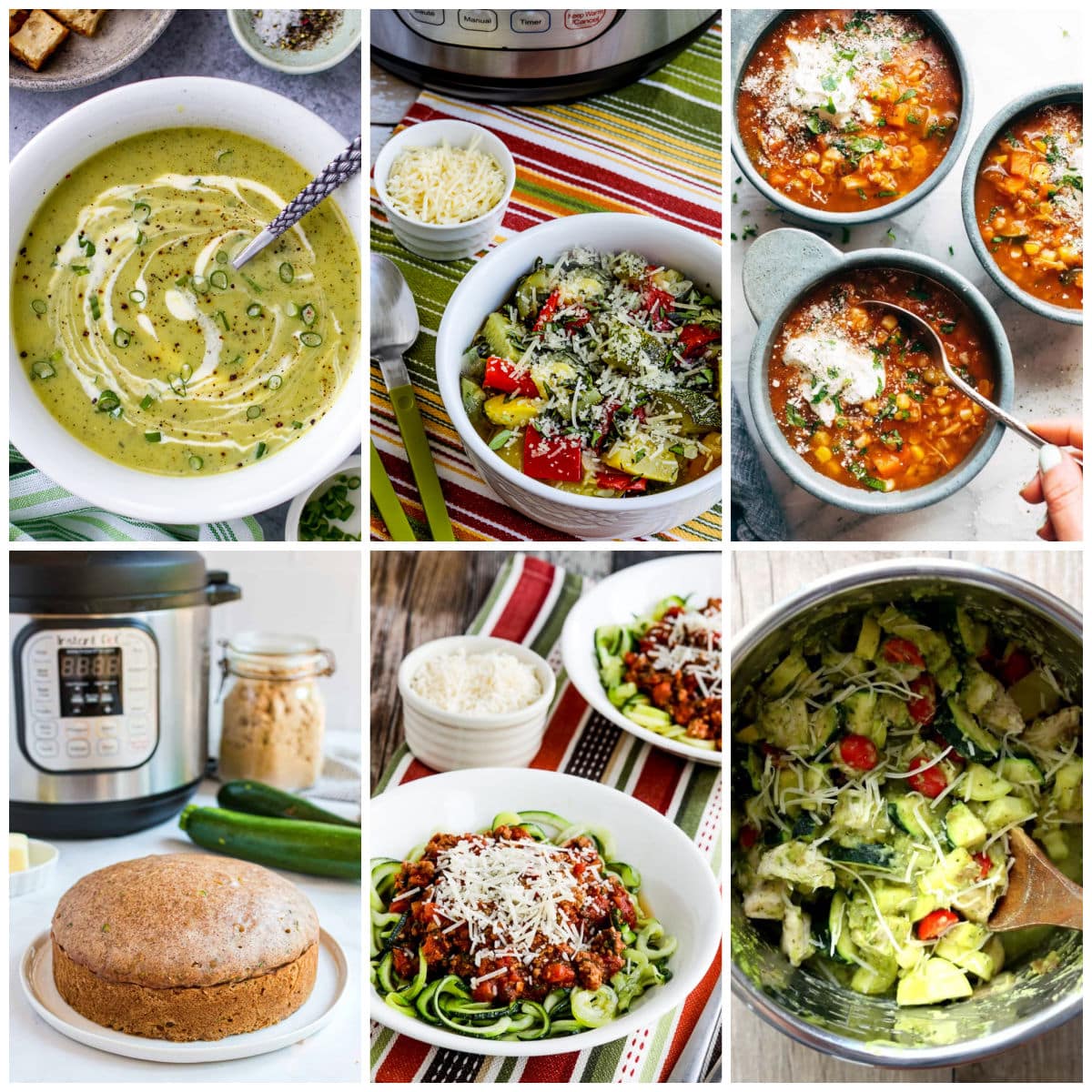 Everyone who's growing a vegetable garden is probably starting to get lots of zucchini at this time of year. And if you're shopping at the farmers market or getting a CSA delivery, you might be getting lots of zucchini from there too!
So for everyone who might have a surplus of zucchini, this collection of amazing Instant Pot Zucchini Recipes can help you use it! And there are 20 amazing recipes with zucchini here so I bet you'll find an idea your family will love!
What zucchini recipes are featured here?
This zucchini round-up has classic zucchini recipes like Ratatouille and zucchini bread. There are some tasty-sounding dishes with zucchini noodles. There are zucchini recipes you might not have tried like Zucchini Curry and Sesame Beef with Zucchini. And when the weather gets cooler there are some fabulous-sounding Instant Pot soup recipes here that use zucchini!
Want zucchini recipes for the slow cooker?
For zucchini fans who enjoy using the slow cooker, we have a great collection of Slow Cooker Zucchini Recipes for you to try!
How do you get the complete recipe?
Just click or tap the recipe title to see each recipe on the original site. And enjoy!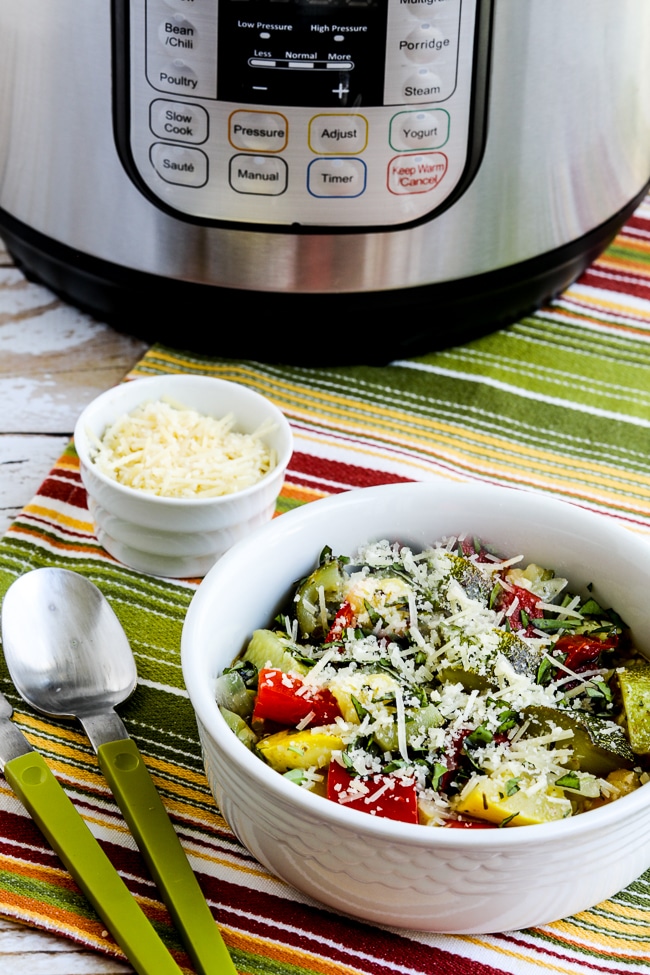 I was completely wowed by this Instant Pot Ratatouille from Kalyn's Kitchen; this was so fresh tasting and delicious! And it's also super quick and easy to make!
Don't you think this Instant Pot Chicken Zoodle Soup from Diethood looks like a tasty idea for dinner!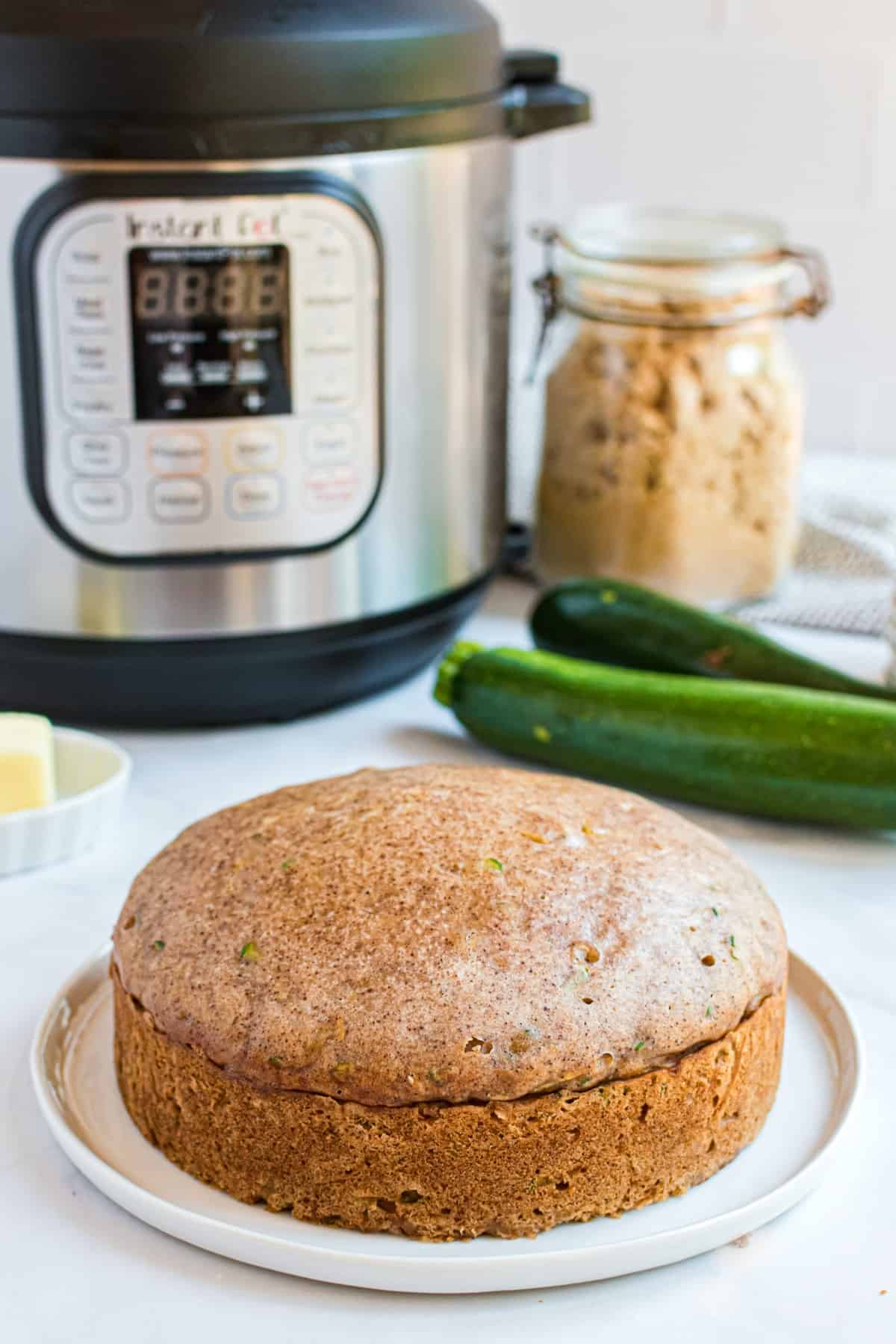 I love the sound of this Instant Pot Zucchini Bread from Shugary Sweets and making zucchini bread in the Instant Pot is a great way to keep your kitchen cool!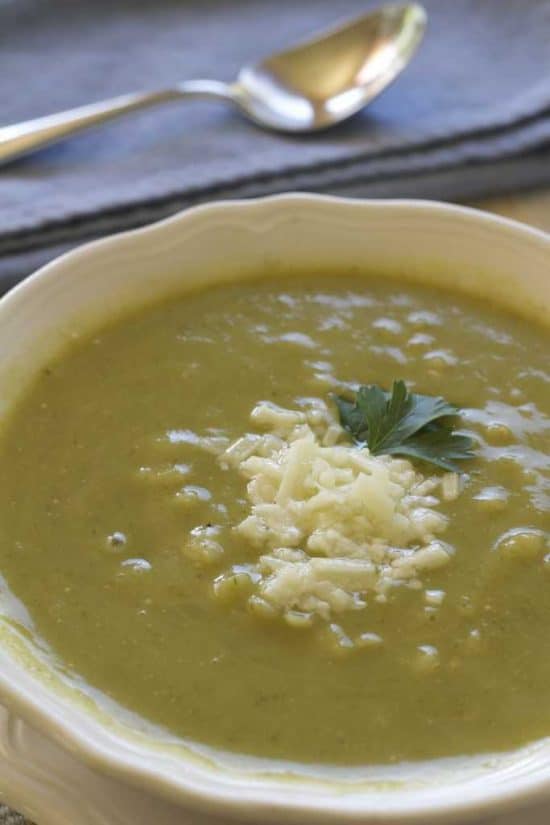 I love the spicy chiles in this vegetarian Easy Spicy Zucchini Rice Soup from Letty's Kitchen that's made in the Instant Pot.
Instant Pot Pasta Sauce with Sausage, Tomatoes, and Herbs from Kalyn's Kitchen is a delicious low-carb sauce to serve over zucchini noodles, and this recipe includes how to make and cook the zucchini noodles.
This delicious looking Clean Eating Instant Pot Summer Soup from Pinch of Yum has chicken, tomatoes, brown rice or farro, zucchini, corn, carrots, celery, and the perfect spices, and it's served with a dollop of yogurt!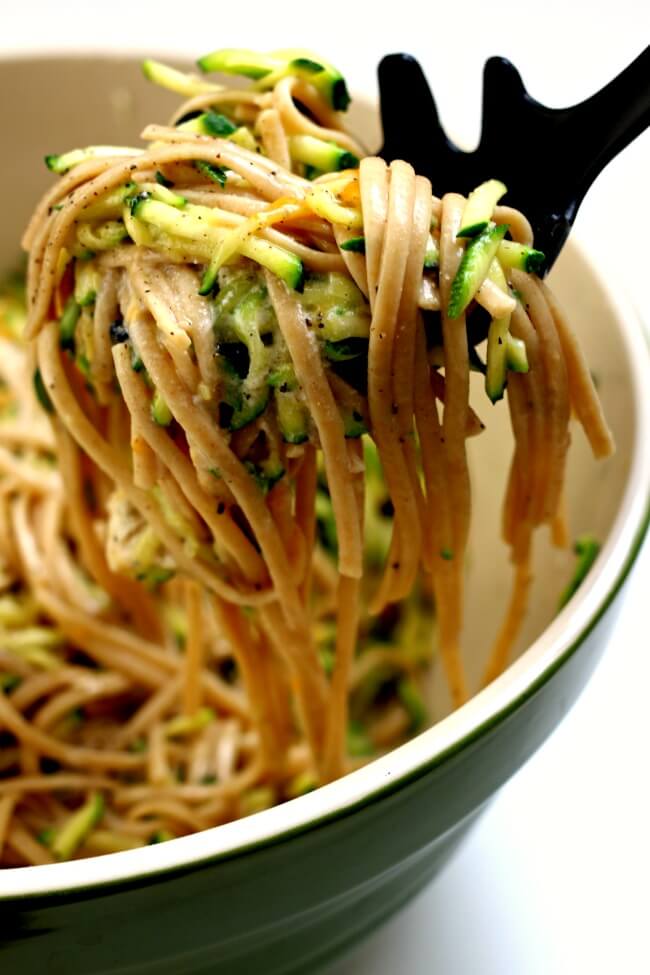 Instant Pot Zucchini Linguine from 365 Days of Slow + Pressure Cooking cooks the chicken and linguine in the Instant Pot, then the shredded zucchini, garlic, and cheese are added to finish the dish.
Zucchini and Yellow Squash Soup with Rosemary and Parmesan from Kalyn's Kitchen can be made in the Instant Pot or another Pressure Cooker, or on the stove, and this is a delicious low-carb soup!
I think Instant Pot Chicken Pesto and Vegetables from 365 Days of Slow + Pressure Cooking sounds perfect for a summer dish, and Karen also has a slow cooker recipe for this!
Creamy Instant Pot Zucchini Soup from Instant Pot Eats is a versatile soup recipe that even has instructions for a dairy-free version if you prefer that option.
More Recipes for Zucchini in the Instant Pot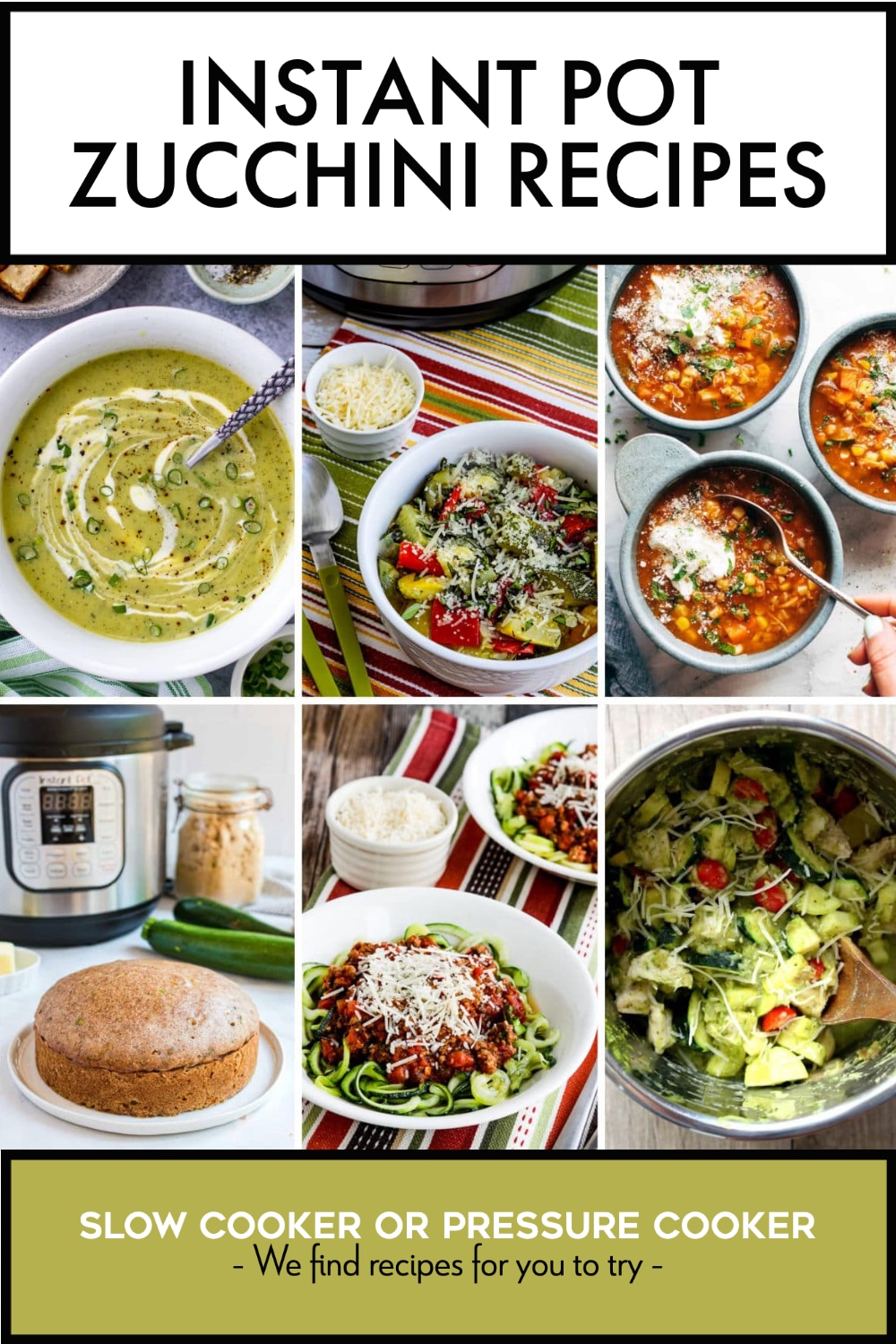 (Visited 2,509 times, 1 visits today)