For late summer produce, use some zucchini in a slow cooker dish! These are our updated picks for The BEST Slow Cooker Zucchini Recipes; enjoy!
Click here to PIN The BEST Slow Cooker Zucchini Recipes!
Click here to see 30 AMAZING Slow Cooker and Instant Pot Summer Dinners!
This time of year gardens and farmers markets have an abundance of zucchini that can get overwhelming, which is why August 8 has been designated Sneak Some Zucchini onto Your Neighbor's Porch Day, and why I have a collection with 50 Amazing Zucchini Recipes on Kalyn's Kitchen. If you have that problem of too much zucchini (or just like zucchini!) this collection of The BEST Slow Cooker Zucchini Recipes can help. And whether it's so hot that you don't want to heat up the house or you want a dinner you don't have to watch so you can have fun outside, the slow cooker is perfect for this time of year.
And you can never have too many zucchini recipes, right? So for zucchini season 2017 we're updating this popular post with even more great slow cooker recipes with zucchini! All photos are copyrighted to the blog that's linked under the photo; just click on the recipe title to see the full recipe on that blog.  Enjoy!
Slow Cooker Brown Rice Veggie Bowl with Feta
from Kalyn's Kitchen
Slow Cooker Ratatouille
from The Perfect Pantry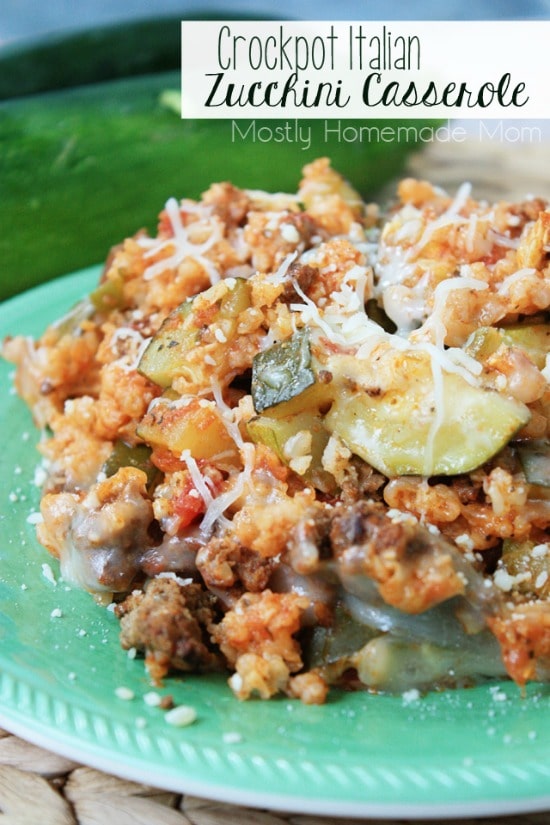 Crockpot Italian Zucchini Casserole
from Mostly Homemade Mom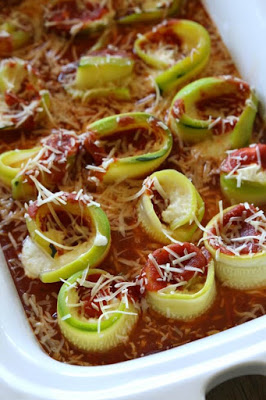 Low-Carb Slow Cooker Zucchini Lasagna Roll-Ups
from 365 Days of Slow Cooking
Crock Pot Minestrone Soup
from Skinnytaste
CrockPot Zucchini and Yellow Squash
from Low-Carb Yum
Crock Pot Lasagna
from Well Plated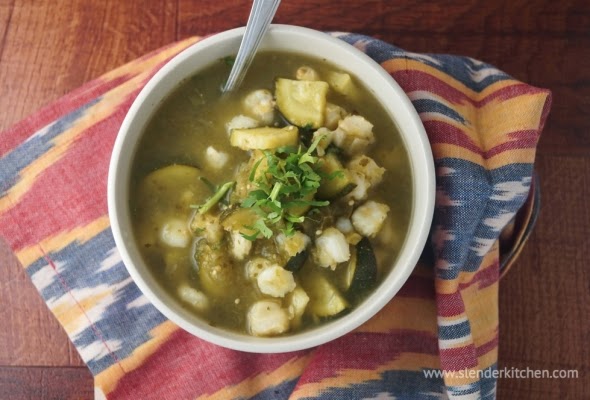 Slow Cooker Vegetarian Pozole
from Slender Kitchen
Summer Slow Cooker Vegetarian Lasagna with Zucchini and Eggplant
from Oh My Veggies
End-of-Summer Slow Cooker Harvest Soup
from 365 Days of Slow Cooking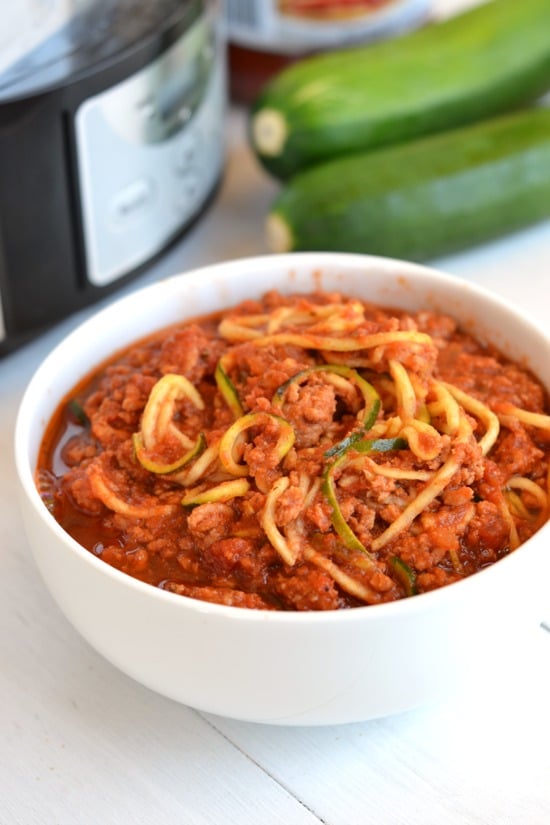 Slow Cooker Turkey Bolognese and Zucchini Noodles<
from Little Bits Of
CrockPot Vegetable Ziti 
from Weelicious
Weight Watchers Italian Beef and Lentil Slow Cooker Soup
from Simple Nourished Living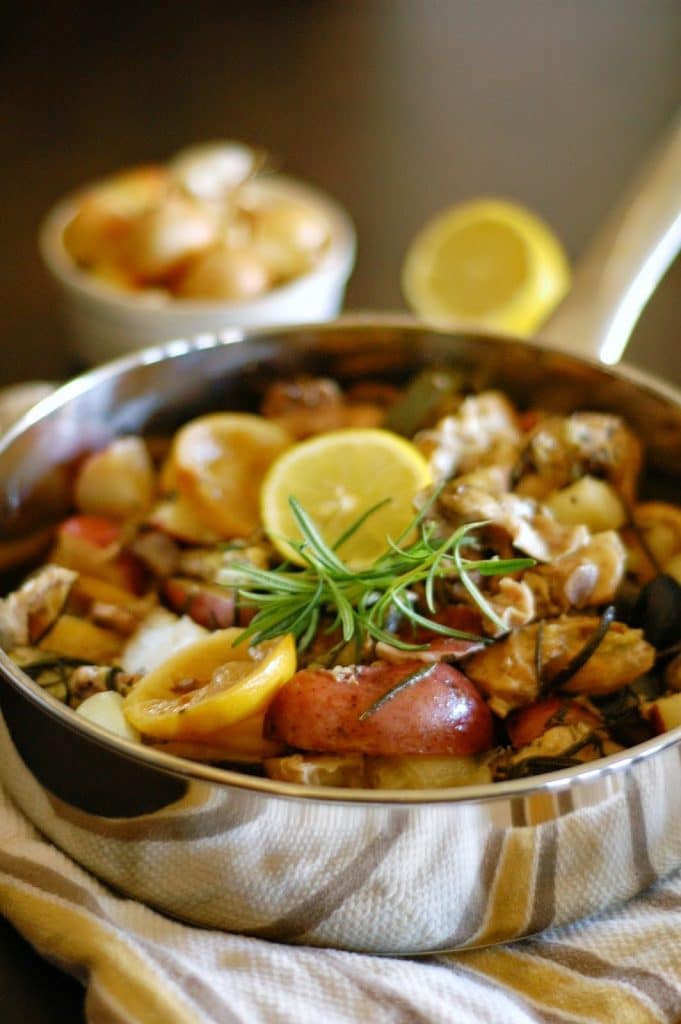 Crockpot Lemon Rosemary Chicken and Vegetables
from Slow Cooker Gourmet
Slow Cooker Summer Minestrone Soup
from The Magical Slow Cooker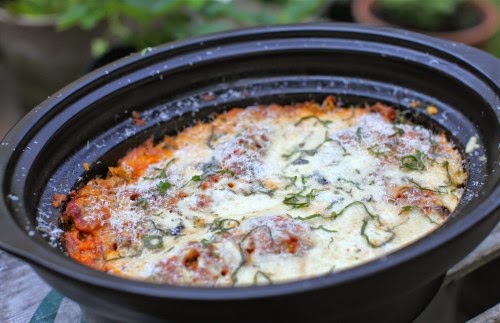 Summer Vegetable Slow Cooker Lasgna
from Simple Bites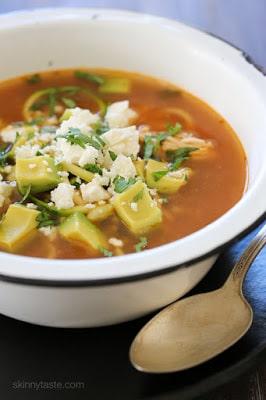 Slow Cooker Chipotle Chicken Zucchini Fideo Soup
from Skinnytaste
Slow Cooker Skinny Tomato Basil Parmesan Soup
from 365 Days of Slow Cooking
Slow Cooker Potato-Zucchini Soup
from Gluten Free Easily
Slow Cooker Vegetarian Lasagna Soup
From Foodie Crush
Slow Cooker Stuffed Zucchini with Egg Lemon Sauce
from On Top of Spaghetti
Slow Cooker Vegetarian Gumbo
from Oh My Veggies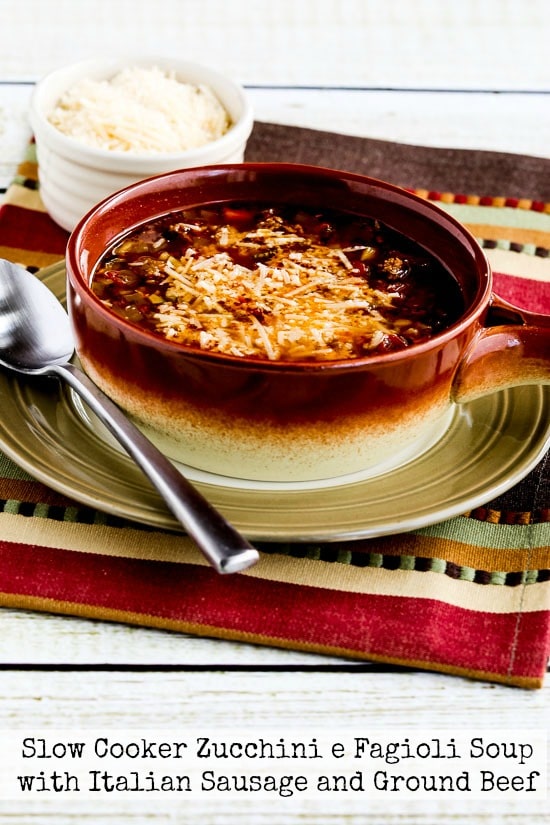 Slow Cooker Zucchini e Fagioli Soup (Low-Carb)
from Kalyn's Kitchen
Slow Cooker Quinoa with Zucchini, Mushrooms, and Chicken Sausage
from The Perfect Pantry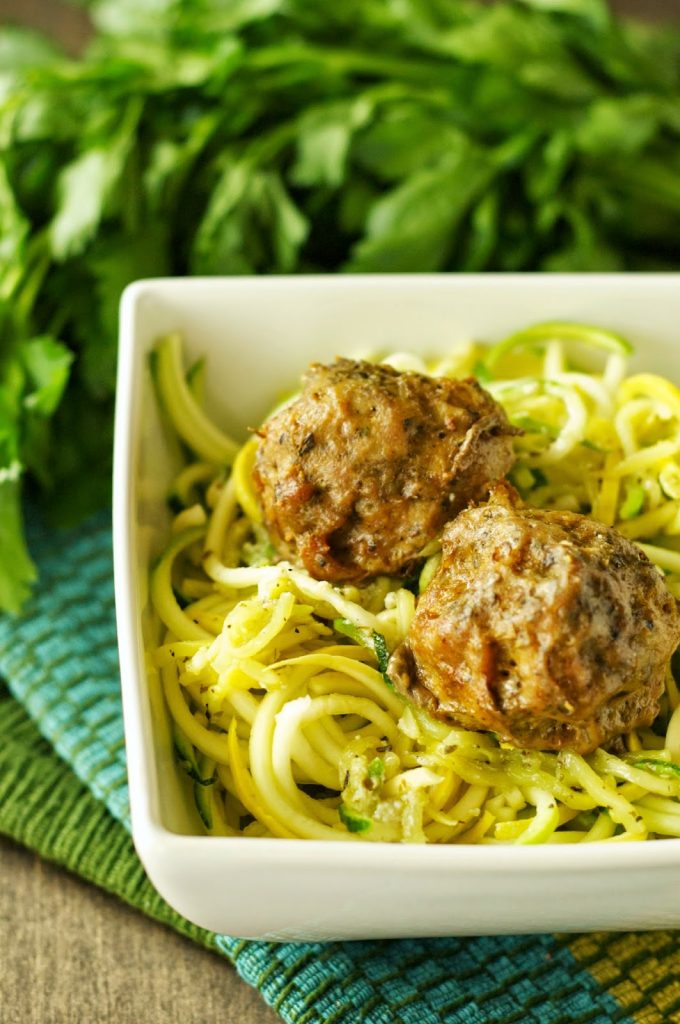 Crockpot Herbed Turkey Meatballs with Zucchini, Ricotta, and Pesto
from Slow Cooker Gourmet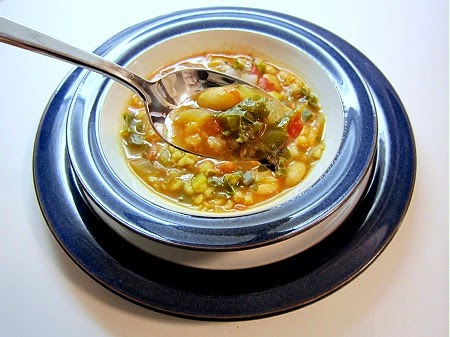 Slow Cooker Vegetable Barley Soup
from Chick in the Kitchen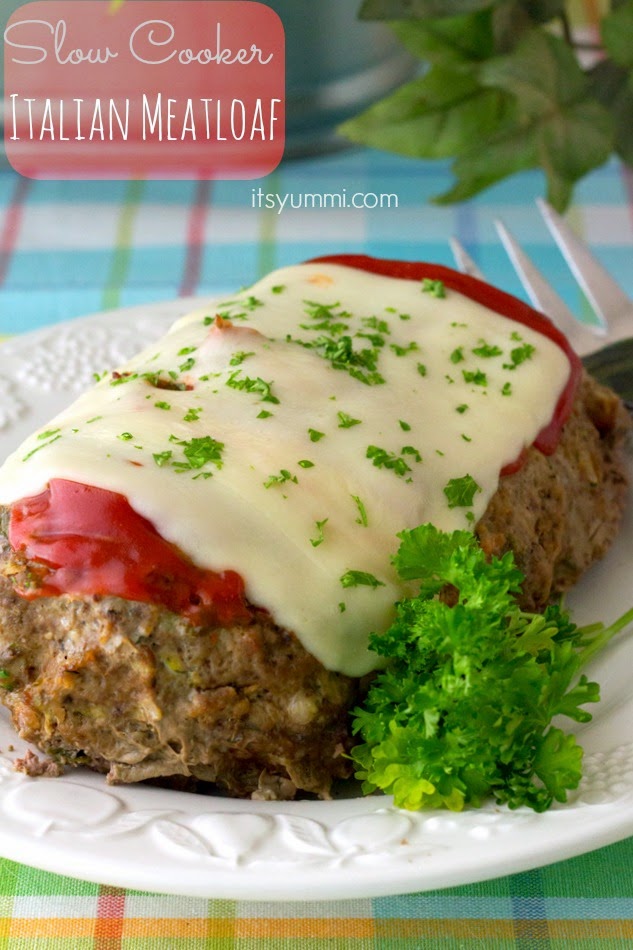 Slow Cooker Low-Carb Italian Meatloaf with Zucchini
from It's Yummi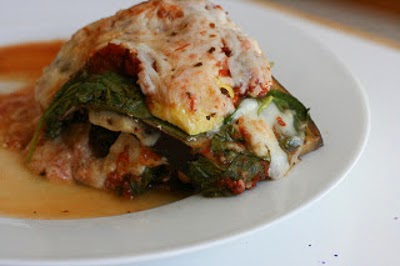 Vegetarian No Noodle CrockPot Lasagna
from A Year of Slow Cooking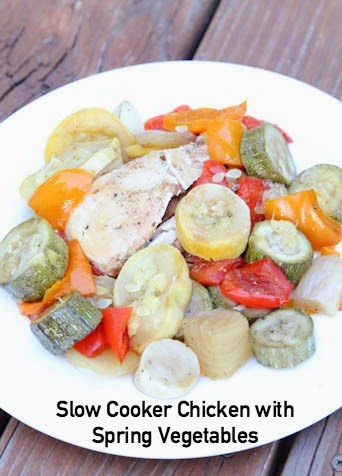 Slow Cooker Balsamic Chicken with Spring Vegetables
from $5 Dinners
(Visited 3,768 times, 1 visits today)