Zucchini can be too plentiful in summer gardens, and Slow Cooker Zucchini Recipes will help you use it without heating up the kitchen! This post has 20 amazing ideas for using Zucchini in all kinds of different dishes!
PIN Slow Cooker Zucchini Recipes to try some later!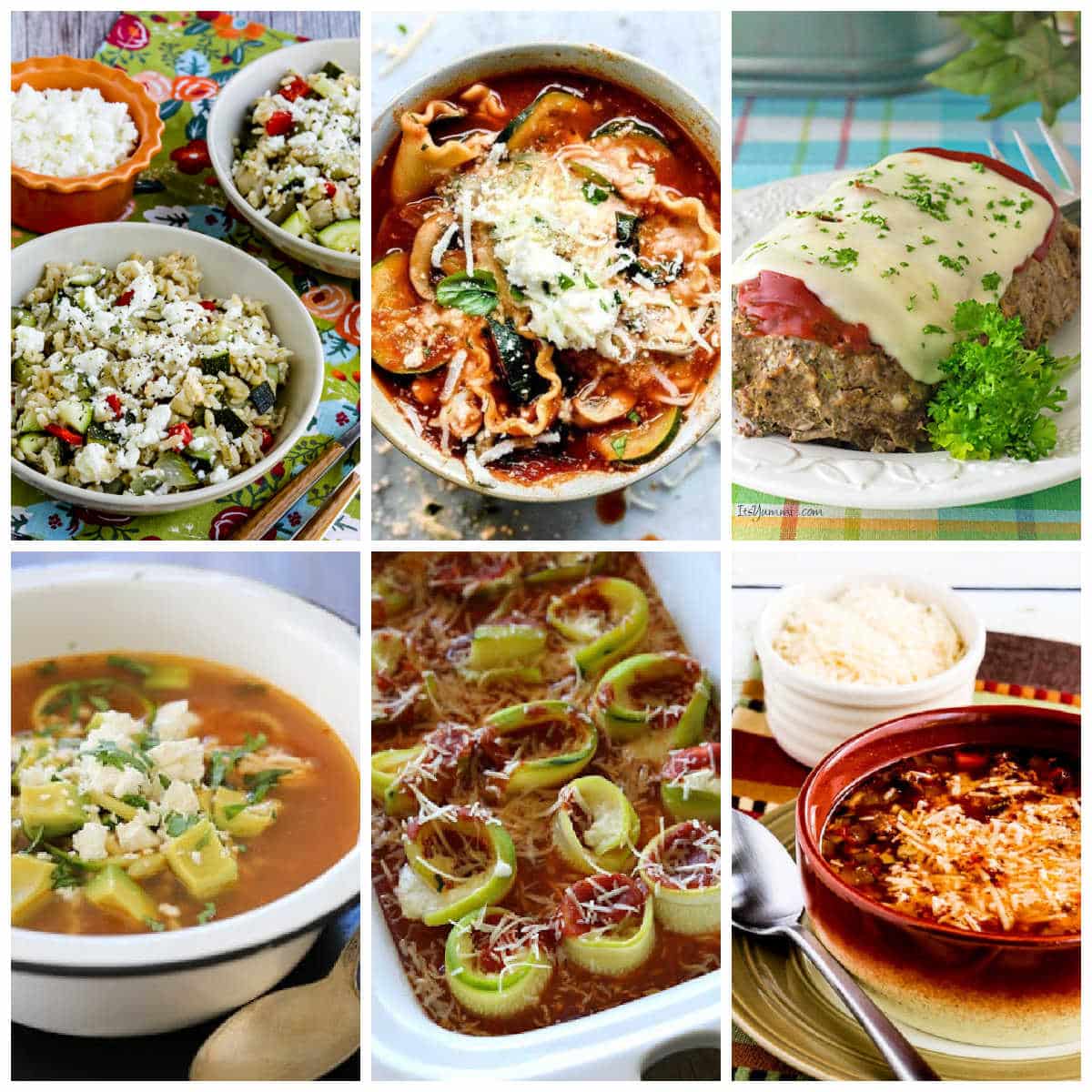 People who grow zucchini in a vegetable garden often start to end up with a huge surplus of it, and that's when this collection of Slow Cooker Zucchini Recipes is really going to be helpful. And it's also why I have a collection with 50 Amazing Zucchini Recipes on Kalyn's Kitchen.
This round-up has 20 delicious ideas for using zucchini in the slow cooker! You can never have too many zucchini recipes, right? We just kept finding good options for this collection, s0 be sure to check the list after the photos to see all the great recipes with zucchini that we discovered. And enjoy cooking something with zucchini without heating up the kitchen!
What kind of Slow Cooker Zucchini Recipes are featured here?
This post has slow cooker recipes that use zucchini in rice bowls, Ratatouille, meatloaf, soup, zucchini lasagna, zoodle dishes, casseroles, and side dishes!
Want Instant Pot Zucchini Recipes?
If you have zucchini and prefer using the Instant Pot, check out Instant Pot Zucchini Recipes.
How can you get the complete recipe?
Just click any recipe title to see the complete recipe on that site. All photos are copyrighted to the blog that's linked under the photo.
More Ideas for Summer Vegetables:
You can use Slow Cooker and Instant Pot Recipes for Green Beans and Slow Cooker or Instant Pot Recipes for Cooking Corn to get more ideas for cooking summer veggies in the slow cooker!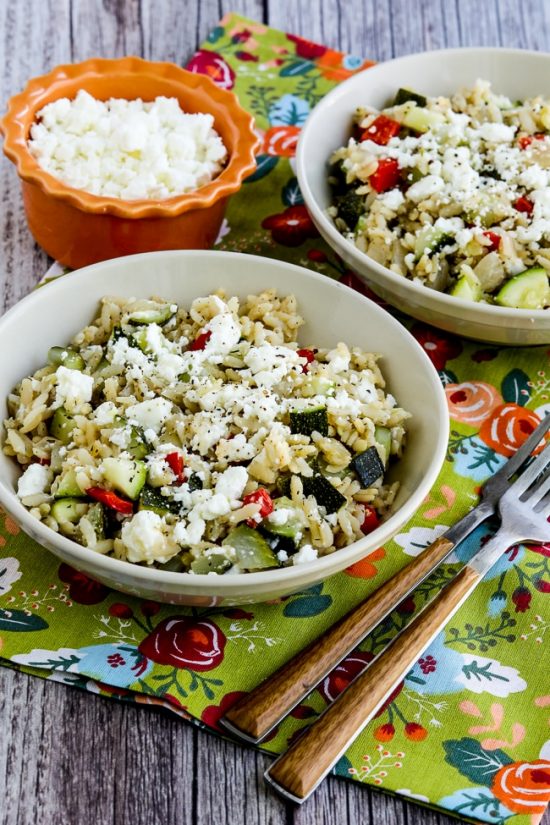 Slow Cooker Brown Rice Veggie Bowl from Kalyn's Kitchen uses zucchini and peppers with those Greek flavors so many people love. And if you have a lot of zucchini to use up you can use even more zucchini in this recipe.
Ratatouille is one of the most famous summer dishes using zucchini, and this Slow Cooker Ratatouille from The Perfect Pantry can show you how to make this classic dish even easier.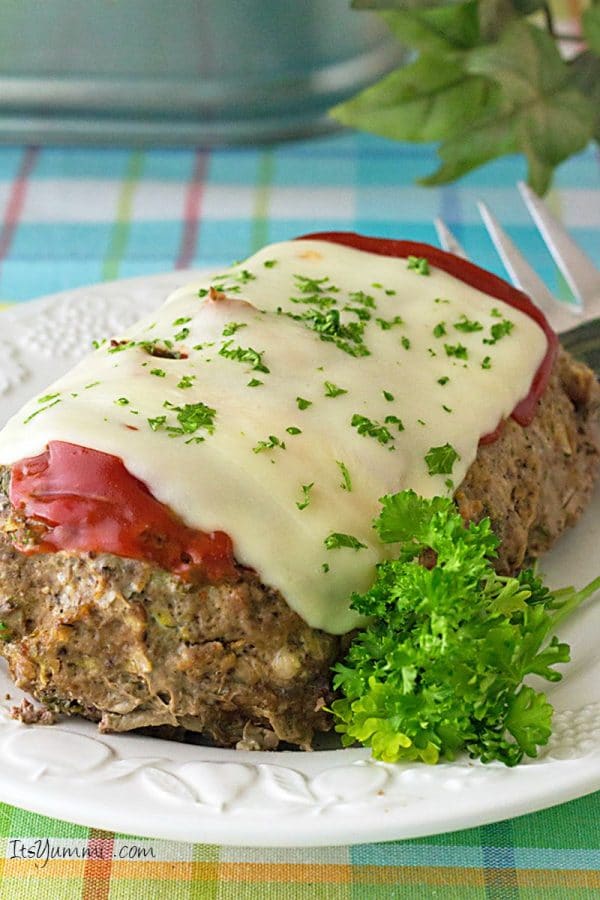 Slow Cooker Meatloaf Without Breadcrumbs from It's Yummi replaces the traditional breadcrumbs with zucchini to bind the meatloaf together, and this meatloaf is loaded with Italian flavors!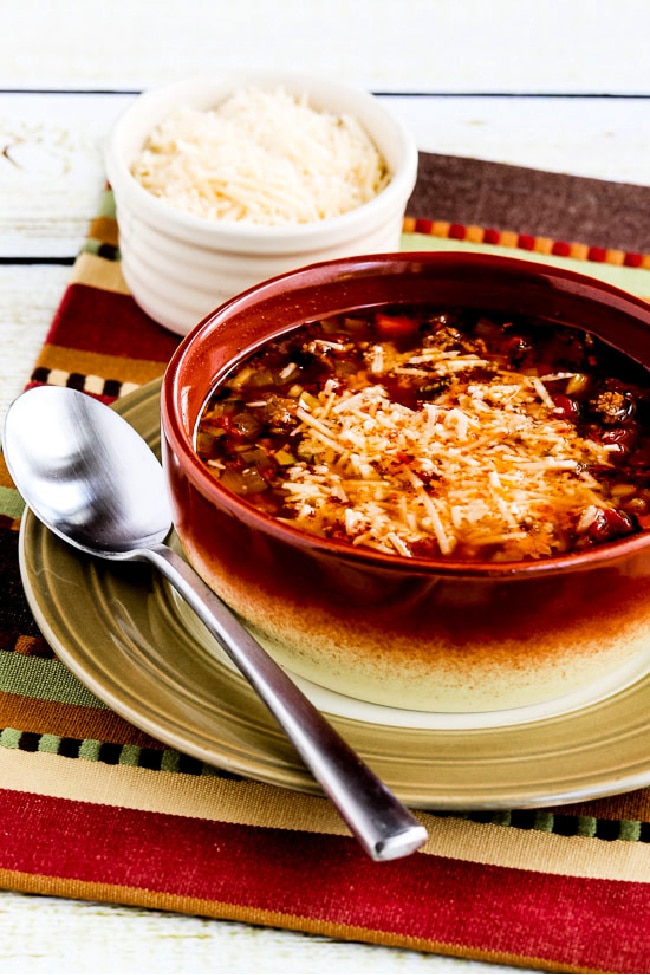 Slow Cooker Zucchini e Fagioli Soup from Kalyn's Kitchen is a variation of Slow Cooker Pasta e Fagioli Soup that switches out the pasta for zucchini to make a lower-carb version of this traditional Italian soup!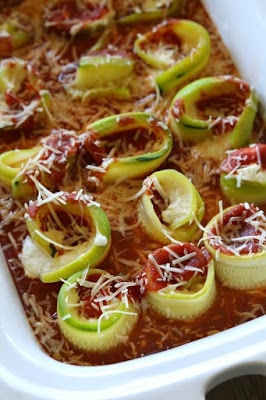 I love the idea of letting rolled up pieces of noodles replace the lasagna noodles in this Zucchini Lasagna Roll-Ups from 365 Days of Slow + Pressure Cooking that can be made in the slow cooker or in the oven, and this sounds delicious for a low-carb lasagna idea!
Don't you love the sound of  Slow Cooker Turkey Meatballs with Zucchini, Ricotta, and Pesto from Slow Cooker Gourmet!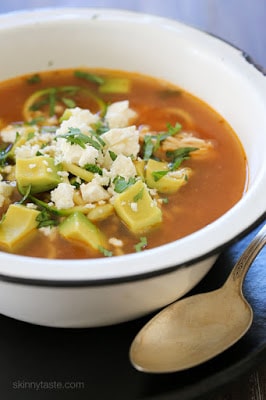 Slow Cooker Chipotle Chicken Zucchini Fideo Soup from Skinnytaste switches out the traditional Fideo noodles for zucchini noodles for a soup that's lower in carbs! And this can also be made in the Instant Pot.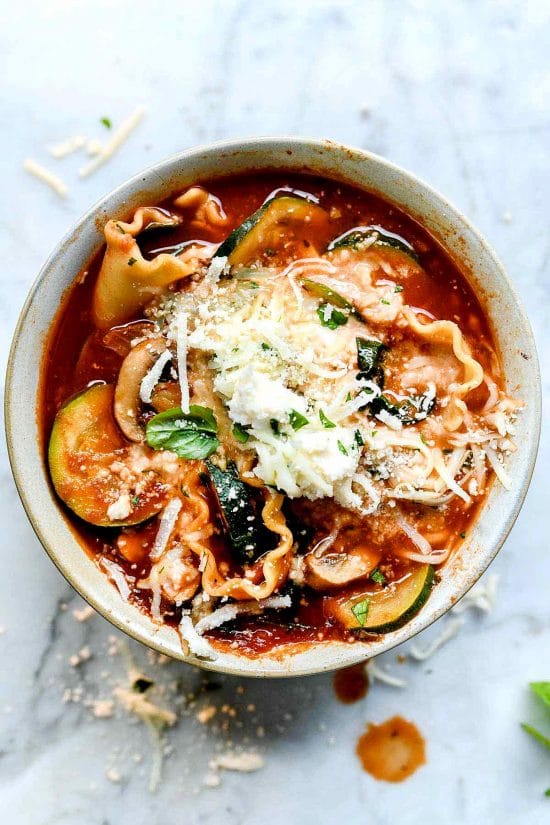 Vegetarian CrockPot Lasagna Soup From Foodie Crush has been really popular on the site, and who doesn't love Lasagna Soup?
More Zucchini Recipes for the Slow Cooker:
Slow Cooker Summer Minestrone Soup from The Magical Slow Cooker
Slow Cooker Potato-Zucchini Soup from Gluten Free Easily
Crockpot Italian Zucchini Casserole from Mostly Homemade Mom
Slow Cooker Zoodles with Meat Sauce from Fit Slow Cooker Queen
Slow Cooker Vegetarian Pozole from Slender Kitchen
Slow Cooker Sesame Beef with Zucchini from 365 Days of Slow + Pressure Cooking
Italian Beef and Lentil Slow Cooker Soup from Simple Nourished Living
Summer Slow Cooker Lasagna with Zucchini and Eggplant from Oh My Veggies
Quinoa with Zucchini, Mushrooms, and Chicken Sausage from The Perfect Pantry
Crock Pot Minestrone Soup from Skinnytaste
Crock Pot Squash au Gratin from Recipes that Crock
Slow Cooker Zucchini Noodle Lasagna from 365 Days of Slow + Pressure Cooking
If you've used zucchini in a slow cooker recipe, tell us in the comments about what you did!
(Visited 19,650 times, 2 visits today)