This collection of 30+ Amazing Slow Cooker and Instant Pot Zucchini Recipes can help you use some zucchini in a slow cooker or Instant Pot dish, just in case you have too much on your hands! These are our updated picks for Slow Cooker and Instant Pot Zucchini Recipes; enjoy!
Click here to PIN 30+ Amazing Slow Cooker and Instant Pot Zucchini Recipes!
Click here to see 30 AMAZING Slow Cooker and Instant Pot Summer Dinners!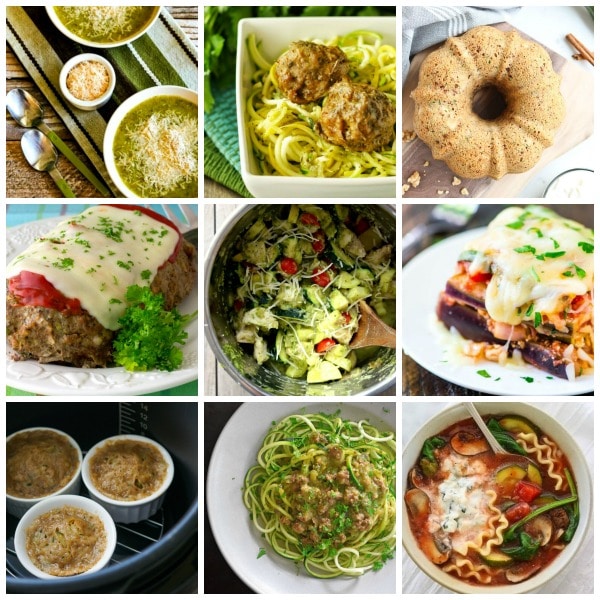 If you have a huge surplus of zucchini this collection of 30+ Amazing Slow Cooker and Instant Pot Zucchini Recipes can help you with ideas for using zucchini. And I bet some of you have that too-much zucchini problem, right? This time of year gardens and farmers markets have an abundance of zucchini that can get overwhelming, which is why there's Sneak Some Zucchini onto Your Neighbor's Porch Day, and why I have a collection with 50 Amazing Zucchini Recipes on Kalyn's Kitchen.
We're excited to update this collection of slow cooker zucchini recipes with new ideas for Zucchini in the Instant Pot. And while zucchini gets mushy easily, we were actually surprised find quite a lot of Instant Pot recipes where it works, and of course zucchini also cooks beautifully in a slow cooker dish. And whether it's so hot that you don't want to heat up the house or you want a dinner you don't have to watch so you can have fun outside, the slow cooker or the Instant Pot is perfect for this time of year.
And you can never have too many zucchini recipes, right? We just kept finding good options for this post, but we know you don't want to scroll past too many photos, so be sure to check the list after the photos to see all the great recipes with zucchini that we discovered. And enjoy!
All photos are copyrighted to the blog that's linked under the photo; just click on the recipe title to see the full recipe on that blog.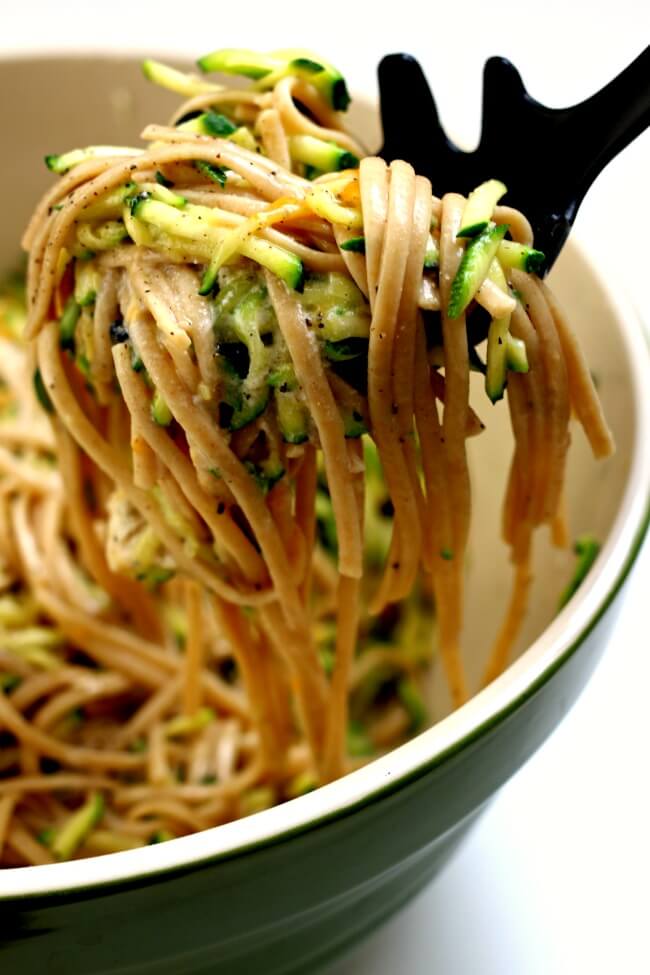 Instant Pot Zucchini Linguine from 365 Days of Slow + Pressure Cooking cooks the chicken and linguine in the Instant Pot, then the shredded zucchini, garlic, and cheese are added to finish the dish.
Slow Cooker Brown Rice Veggie Bowl with Feta from Kalyn's Kitchen has those Greek flavors so many people love.
Ratatouille is one of the most famous summer dishes using zucchini, and this Slow Cooker Ratatouille from The Perfect Pantry can show you how to make this classic dish even easier.
Most people like zucchini bread as a way to use the surplus, but how about Instant Pot Zucchini Mini Cakes from Kitschen Cat!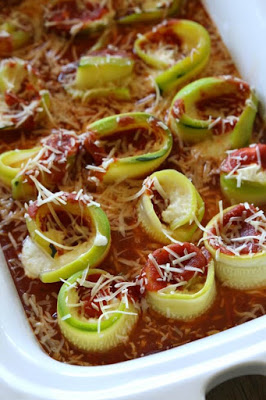 I love the idea of letting rolled up pieces of noodles replace the lasagna noodles in this Slow Cooker Zucchini Lasagna Roll-Ups (low-carb) from 365 Days of Slow Cooking, and this sounds delicious!
Zucchini and Yellow Squash Soup with Rosemary and Parmesan (low-carb) from Kalyn's Kitchen can be made in the Instant Pot or another Pressure Cooker, or on the stove, and this is delicious!
Zucchini is an essential ingredient in Minestrone soup, and this Crock Pot Minestrone Soup from Skinnytaste sounds just perfect.
Instant Pot Ratatouille from Paint the Kitchen Red sounds amazing and easy to make, and Neena serves it on toasted baguettes with goat cheese, yum!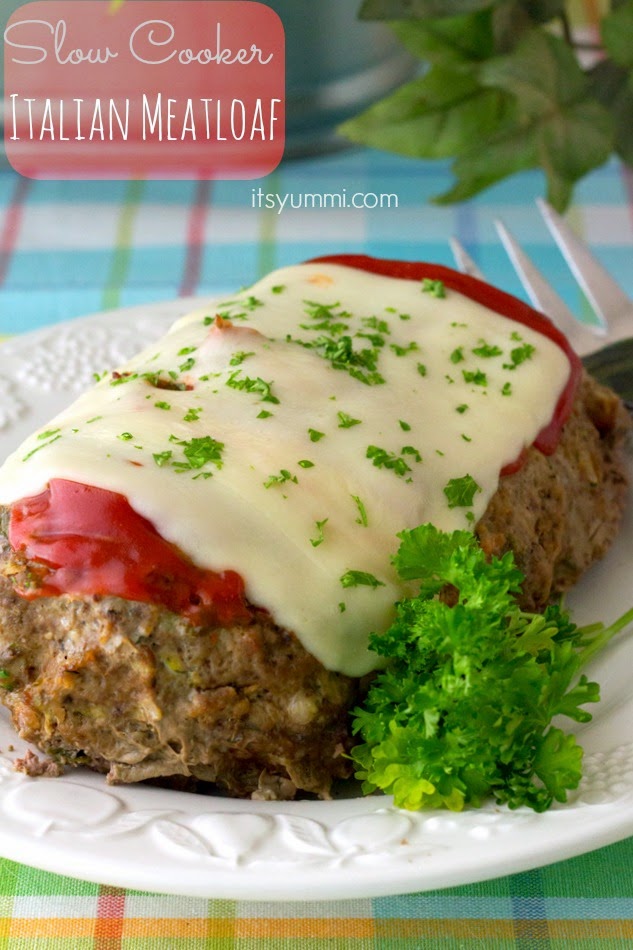 Slow Cooker Low-Carb Italian Meatloaf with Zucchini (low-carb) from It's Yummi uses grated zucchini to bind the meatloaf together, and this is a super popular recipe!
This Crock Pot Lasagna (low-Carb) from Well Plated replaces the noodles with zucchini!
I think Instant Pot Chicken Pesto and Vegetables from 365 Days of Slow + Pressure Cooking sounds perfect for a summer dish, and Karen also has a slow cooker recipe for this!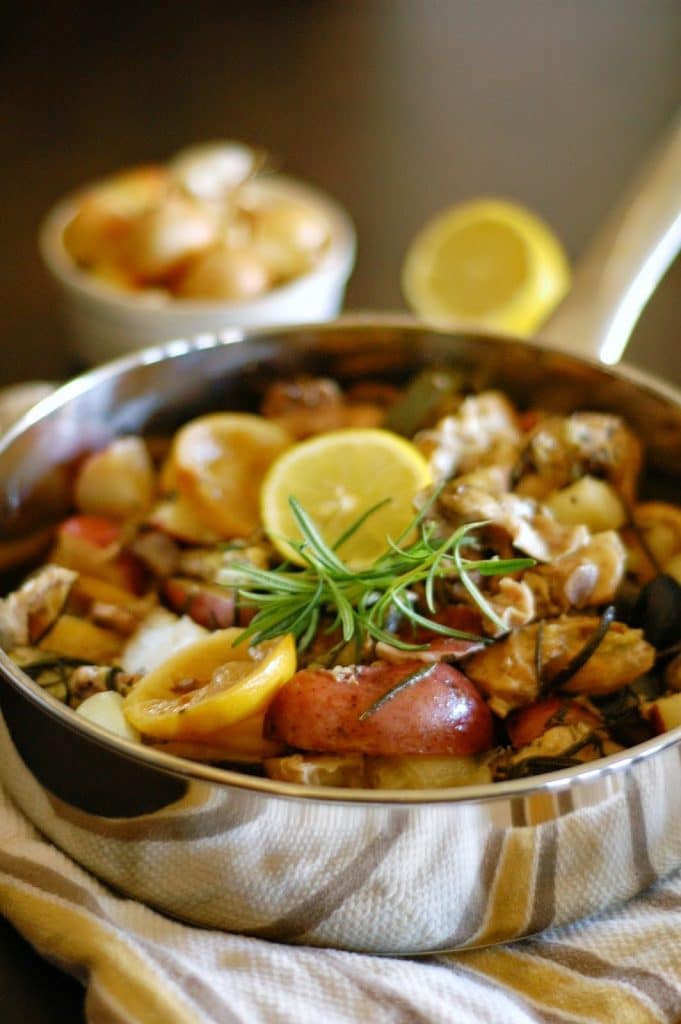 Crockpot Lemon Rosemary Chicken and Vegetables from Slow Cooker Gourmet sounds and looks amazing for an easy slow cooker dinner!
Another Instant Pot treat made with zucchini is this Instant Pot Zucchini Banana Bread with Cream Cheese Yogurt Sauce from Tidbits.
Slow Cooker Summer Minestrone Soup from The Magical Slow Cooker looks like a perfect way to use zucchini or yellow squash.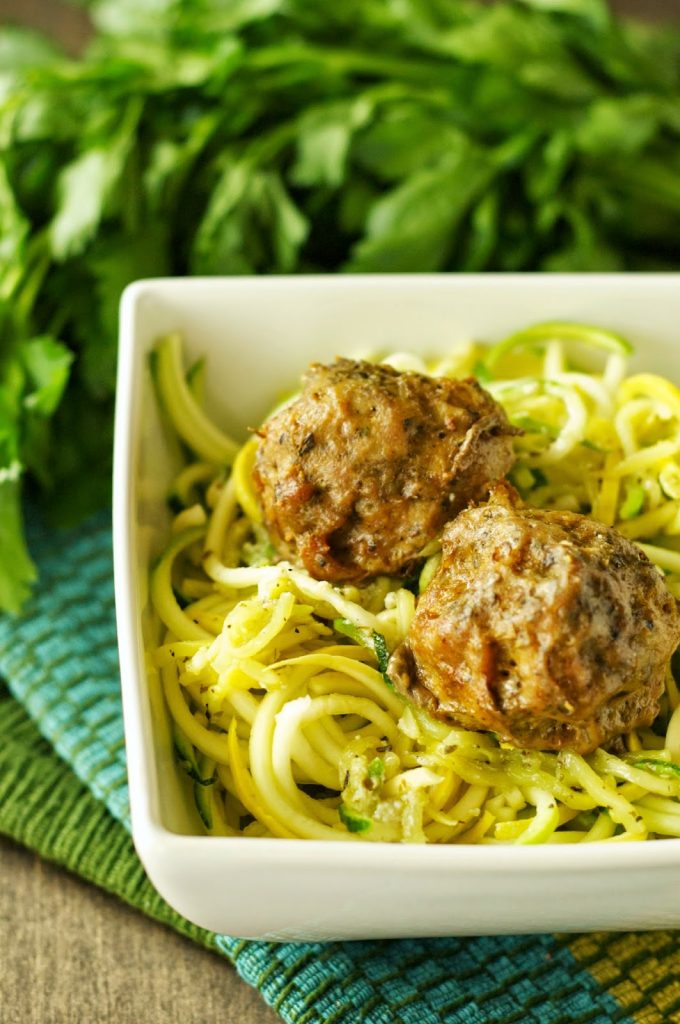 Don't you love the sound of  Crockpot Herbed Turkey Meatballs with Zucchini, Ricotta, and Pesto from Slow Cooker Gourmet!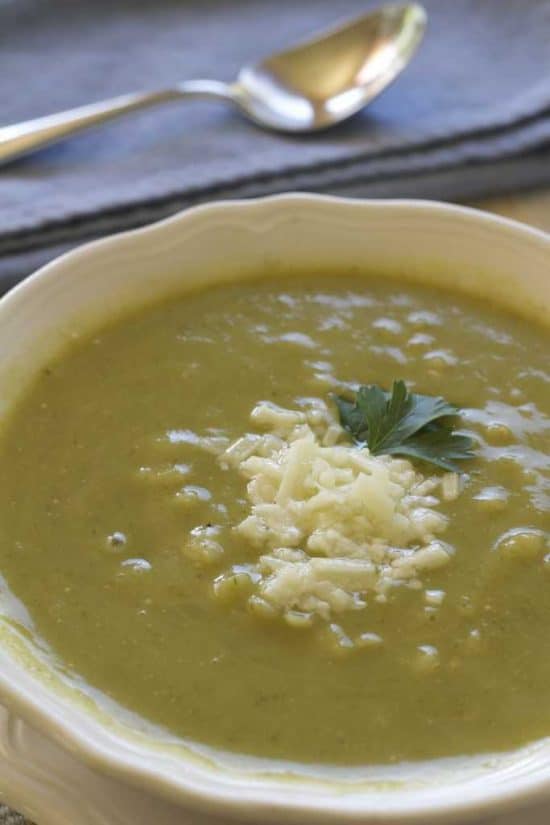 I love the spicy chiles in this vegetarian Easy Spicy Zucchini Rice Soup from Letty's Kitchen that's made in the Instant Pot.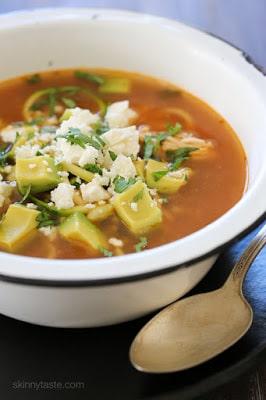 Slow Cooker Chipotle Chicken Zucchini Fideo Soup (low-carb) from Skinnytaste switches out the traditional Fideo noodles for zucchini noodles for a soup that's a lot lower in carbs!
Slow Cooker Potato-Zucchini Soup from Gluten Free Easily sounds tasty with just a touch of curry, and Shirley says this is great for a summer-into-fall dish.
Slow Cooker Vegetarian Lasagna Soup From Foodie Crush has been really popular on the site, and who doesn't love Lasagna Soup?
Instant Pot Zucchini Bolognese (low-carb and Paleo) from Nom Nom Paleo was inspired by a Zucchini Bolognese recipe from Meghan Markle, but Michelle says her version is meatier! And doesn't that look good?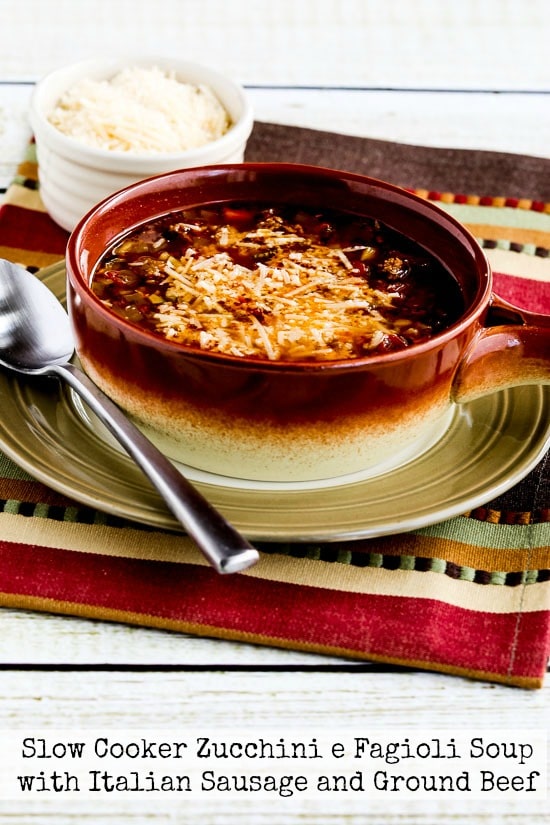 Slow Cooker Zucchini e Fagioli Soup (Lower-Carb) from Kalyn's Kitchen replaces the traditional pasta with zucchini and uses less beans than regular Pasta e Fagioli Soup for a lower-carb option.
More Zucchini Recipes for the Slow Cooker or Instant Pot:
Crockpot Italian Zucchini Casserole from Mostly Homemade Mom
Mexican Style Poblano Zucchini in the Instant Pot (low-carb) from Two Sleevers
CrockPot Zucchini and Yellow Squash (low-carb) from Low-Carb Yum
Clean Eating Instant Pot Summer Soup from Pinch of Yum
Slow Cooker Vegetarian Pozole from Slender Kitchen
Pressure Cooker Zucchini Basil Soup from My Food Story
Italian Beef and Lentil Slow Cooker Soup from Simple Nourished Living
Slow Cooker Vegetarian Lasagna with Zucchini and Eggplant from Oh My Veggies
Slow Cooker Stuffed Zucchini with Egg Lemon Sauce from On Top of Spaghetti
Slow Cooker Quinoa with Zucchini, Mushrooms, and Chicken Sausage from The Perfect Pantry
If you've used zucchini in a slow cooker or Instant Pot recipe, tell us in the comments about what you did!
(Visited 7,253 times, 1 visits today)