These 18 amazing Slow Cooker and Instant Pot Butter Chicken Recipes help you make the Butter Chicken you enjoy in an Indian Restaurant. Most of the Butter Chicken Recipes are shown with rice, but if you use Cauliflower Rice many will be a low-carb meal!
PIN the Butter Chicken Recipes to try some later!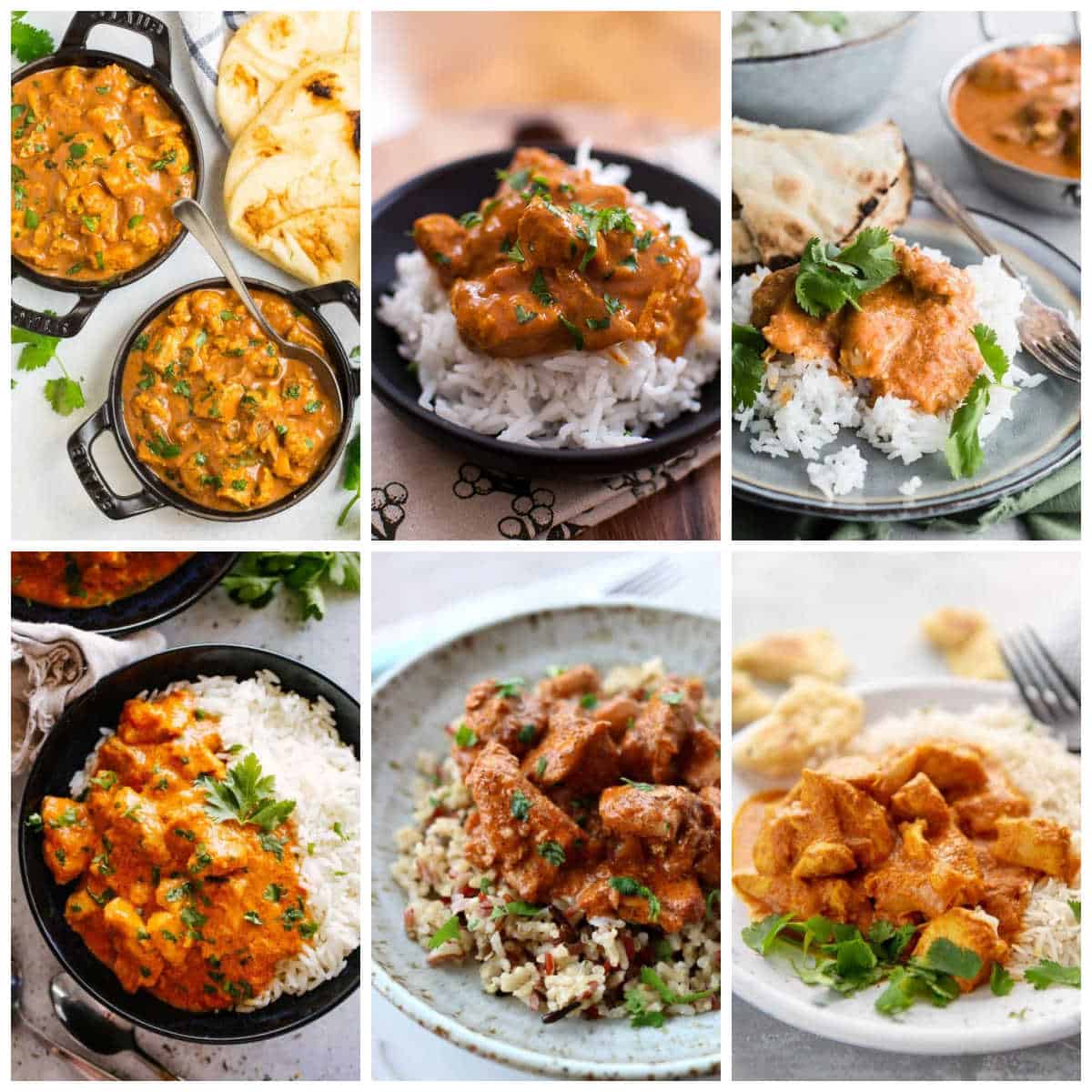 Butter Chicken is a well-known Indian dish that's known for the spices used and delicious buttery tomatoey flavors in the amazing sauce. And these Slow Cooker and Instant Pot Butter Chicken Recipes all produce Butter Chicken that's delicious and easy to make, so now you can enjoy your favorite Indian food dinner at home!
And this round-up has 14 tasty recipes for different takes on delicious Butter Chicken, so you have plenty of options!
About the Butter Chicken recipes:
Included in this updated post are both Instant Pot and slow cooker recipes for Butter Chicken so you can choose the method you prefer. You can serve your Butter Chicken with a side of Naan and Basmati Rice if you want that Indian restaurant experience. And you can serve most of these Butter Chicken Recipes with Cauliflower Rice and it will be low-carb meal.
More Instant Pot or Slow Cooker Chicken?
How do you get the complete recipe?
Just click any recipe name to see the complete recipe on that site. All photos are copyrighted to the site that posted the recipe.
This Pressure Cooker Indian Butter Chicken from Pressure Cooking Today cooks quickly in the Instant Pot. Barbara says you're in for a treat when you eat this Butter Chicken!
Slow Cooker Butter Chicken from Living Lou looks delicious and sound easy and this dish is made with coconut milk for a flavor burst!
Karen from 365 Days of Slow + Pressure Cooking says her family absolutely loved this Instant Pot Butter Chicken, and this uses ordinary supermarket ingredients. There's also a link to her Slow Cooker Butter Chicken in that post.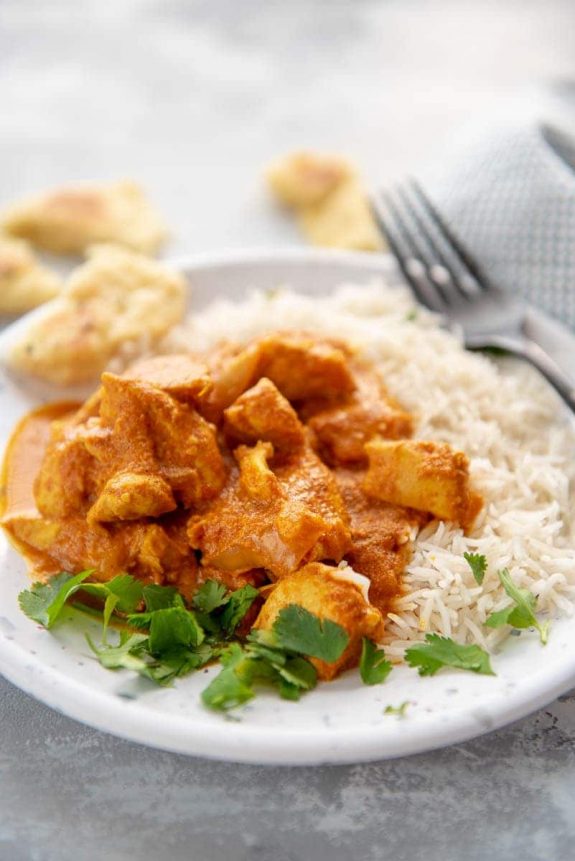 Slow Cooker Butter Chicken from Slow Cooker Gourmet is not terribly spicy, and Jennifer says this is amazingly easy to make.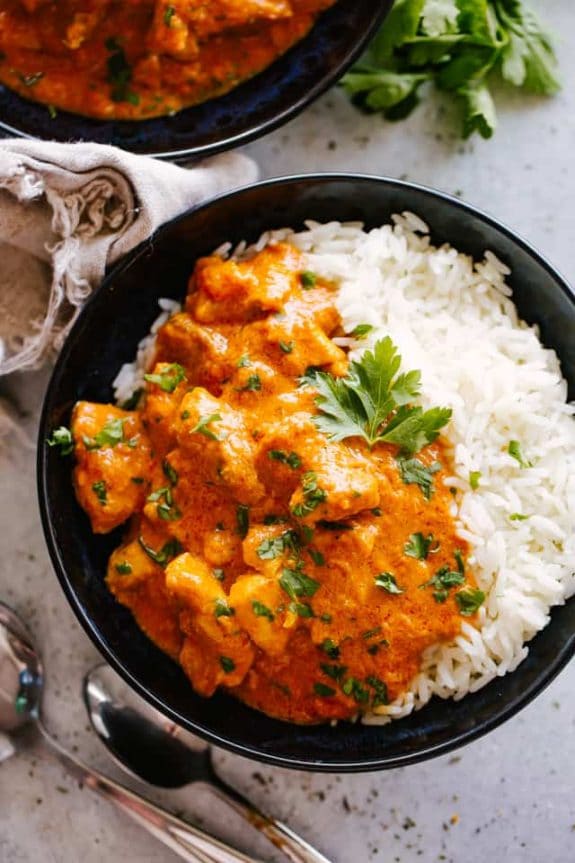 Instant Pot Butter Chicken from Diethood is a recipe that marinates the chicken in yogurt before it's quickly cooked in the Instant Pot.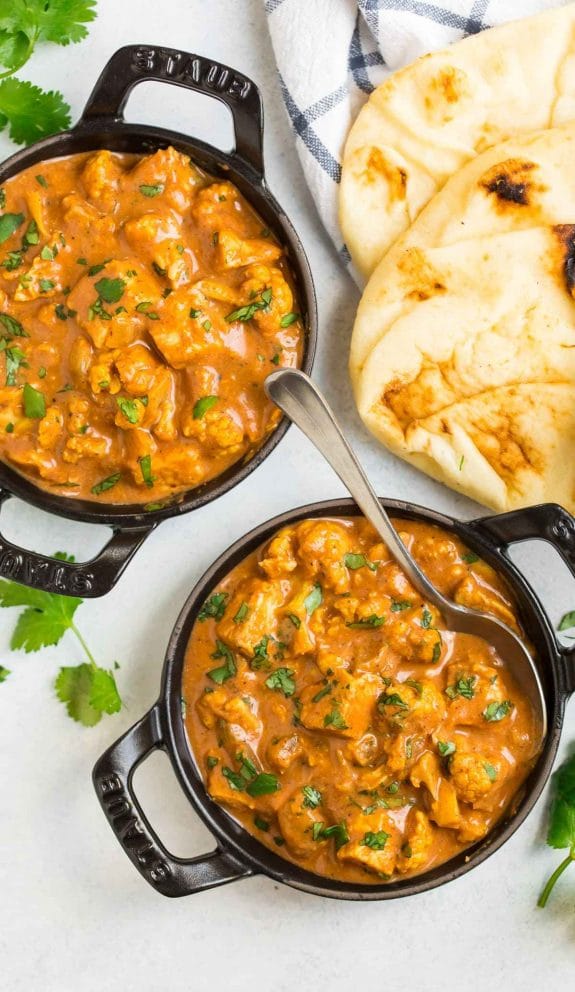 Slow Cooker Butter Chicken from Well Plated adds cauliflower and also lightens up on the cream and butter for a healthy version of this classic dish, and there's also a link to an Instant Pot version.
Instant Pot Indian Butter Chicken and Potato Curry from Mel's Kitchen Cafe uses chicken breasts and adds potatoes for a delicious dinner idea.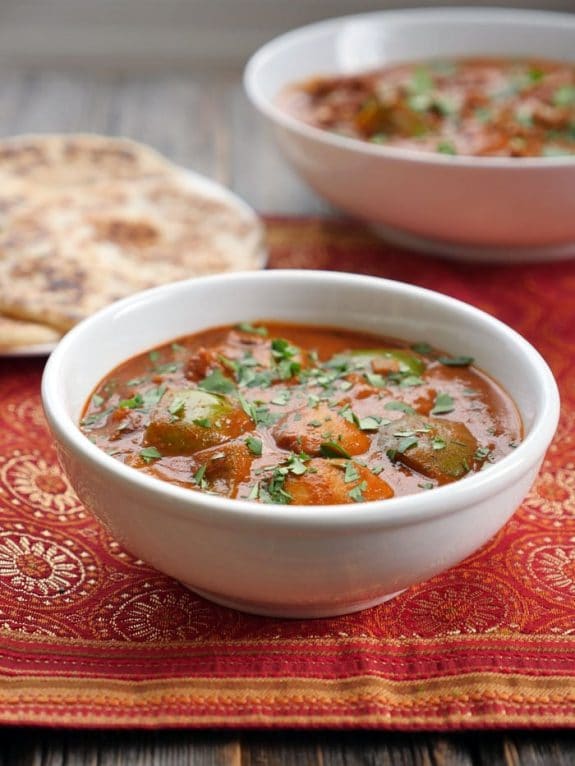 Ashley from My Heart Beets calls this recipe for Instant Pot Butter Chicken the best  you will ever eat! It is a family favorite and tastes like Butter Chicken from an Indian Restaurant.
More Tasty Butter Chicken in the Slow Cooker or Instant Pot:
(Visited 3,529 times, 1 visits today)